The driver in the car with the dash cam narrowly avoided a major head-on crash, yet was still severely sideswiped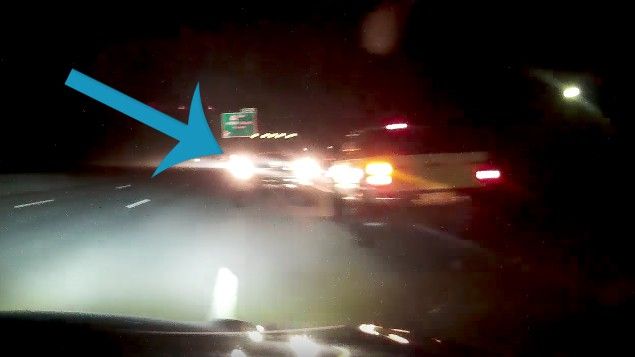 Now this is the kind of crash you see in Russia, so catching one on camera on US roads is actually quite rare. The video shows how the driver of the dashcam-equipped car is driving normally southbound on I-215 in Utah, maybe a bit too close to the car in front, when all of a sudden a black Ram pickup appears in front facing them, driving the wrong way.
The driver in front of the camera swerves and succeeds in avoiding the possibly drunk pickup driver, but the car with the camera (a Hyundai Sonata) gets hit quite badly (totaled is the word). Granted, its driver did make a sharp left in order to attempt to avoid a full-frontal crash, but his car gets hit on the side and spun around, hitting other cars that were close by.
Police later reported finding the truck ditched on the side of the road, but no driver. When they confronted the owner of the truck, he said he had not been behind the wheel having lent the Ram to a friend. Thankfully, nobody was seriously hurt in the incident and now cops are searching for said friend.