Is that blood coming out of your ear?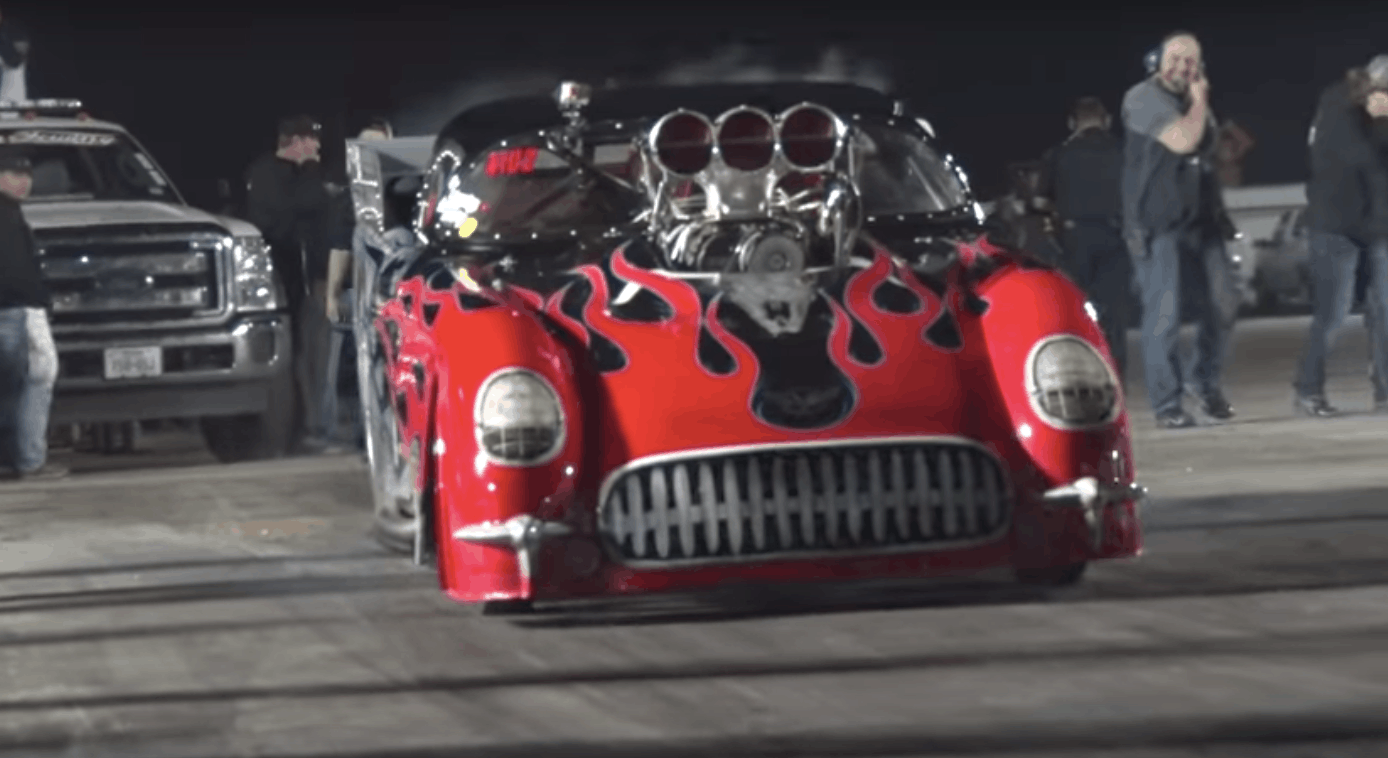 Hi, I'm a blown 1953 Chevrolet Corvette, and I'm here to obliterate your eardrums.
Two elements mix in an ear-trashing combo inside this drag-racing Corvette C1: a 565 cu in monster of an engine and a 14-71 blower on top of it.
Of course, the pair from hell also looks pretty efficient on the drag strip, during those no-prep races.
According to the owner, it has never been on a dyno, but we're not sure that's due to religious reasons, so let's settle that it makes enough horsepower.
We guess we've said all one needs to know, head to the video below for the excruciating sound experience.