Electric cars on track to becoming cheaper than combustion engine vehicles
As soon as 2025, we might see cheap electric cars
The fall in prices for lithium-ion batteries over the next decade will set the tone for cheaper electric cars, as batteries are the most expensive component for such vehicles.
There is a high chance that as soon as 2024 we will see some electric cars as cheap as gas guzzlers, according to a report by Bloomberg New Energy Finance (BNEF). There is a catch, though. As demand for lithium-ion increases, the prices have to continue to decrease, at least at the same rate as now.
Today, from the cost of an electric car 37% is represented by the battery, down from 49% just two years ago. The Bloomberg report sees the cost of the batteries decrease to 24% of the price of an electric car in 2024. This will coincide with BEVs (battery electric vehicles) becoming as cheap as ICEs (internal combustion engine cars).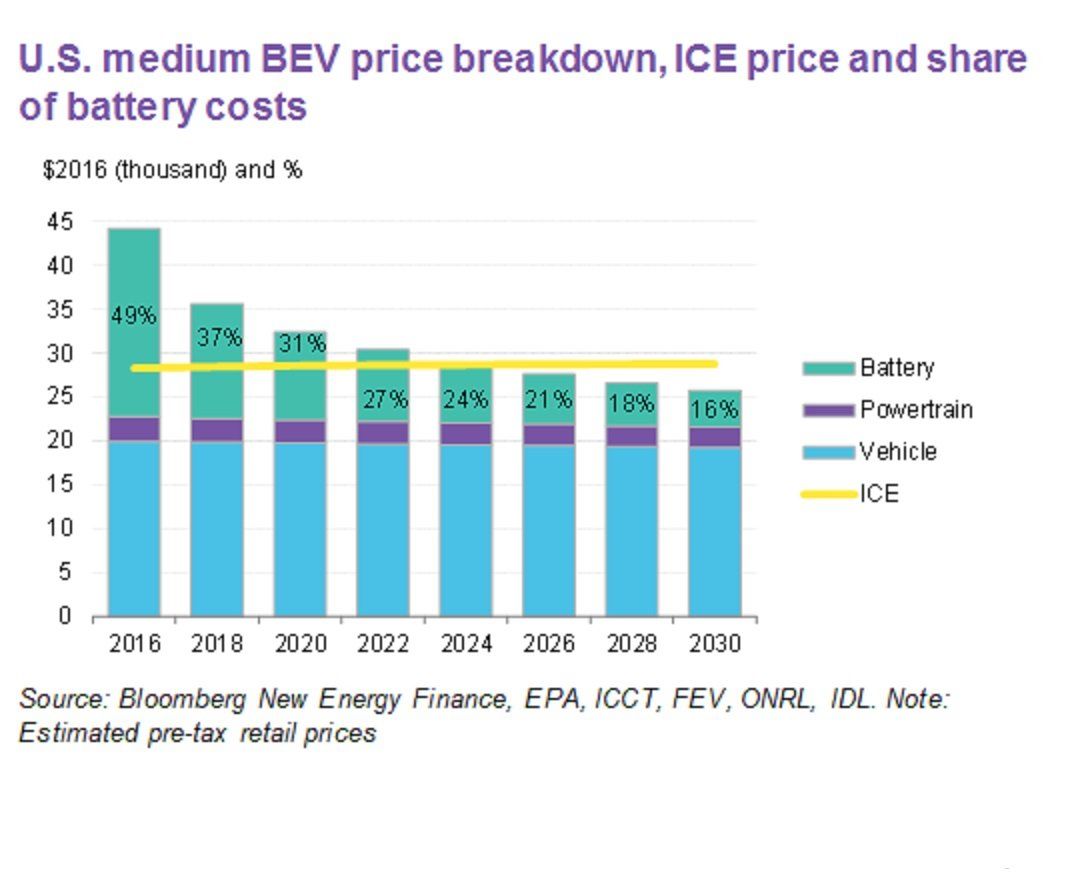 There are more and more car makers that announce their desire to move away from internal combustion engines in the next decade. At the same time, governments around the world, in a bid to hit ambitious climate goals set by the Paris Agreement are providing incentives to car makers to adapt.
"Electric vehicle sales will continue to ramp up in the coming years but battery prices still need to decline further for real mass market adoption," said Colin McKerracher, transport analyst at BNEF.
For example, China, the world's biggest polluter, is looking to lead the world in electric-vehicle adoption with the government implementing production quotas aimed at increasing sales. The billionaire founder of Zhejiang Geely Holding Group Co., Li Shufu, bought a 7.3 billion euro ($9 billion) stake in Daimler AG last month. The move is aimed to allow access for Geely to advanced electric car technology that the German giant possesses.
Manufacturing on an ever-larger scale of lithium-ion batteries has the potential to drive prices down to $70 a kilowatt hour by 2030. For comparison, in 2017, battery packs averaged about $208 a kilowatt hour.
READ MORE: Toshiba is developing battery that can charge in 6 minutes