Facelifted 2018 Infiniti QX80 debuts improved styling, not much else
The exterior changes, but everything else remains more or less the same
UPDATE: Infiniti USA has announced pricing information for the 2018 QX80. The base 2WD model starts at $64,750 while the 4WD version retails for $67,850 (excluding $995 destination).
While everyone expected an all-new model, Infiniti has given the QX80 SUV a mostly cosmetic update for the 2018 model year. Unveiled at the Dubai Motor Show, the 2018 QX80 borrows heavily from the QX80 Monograph Concept that debuted at the NY Auto Show earlier this year.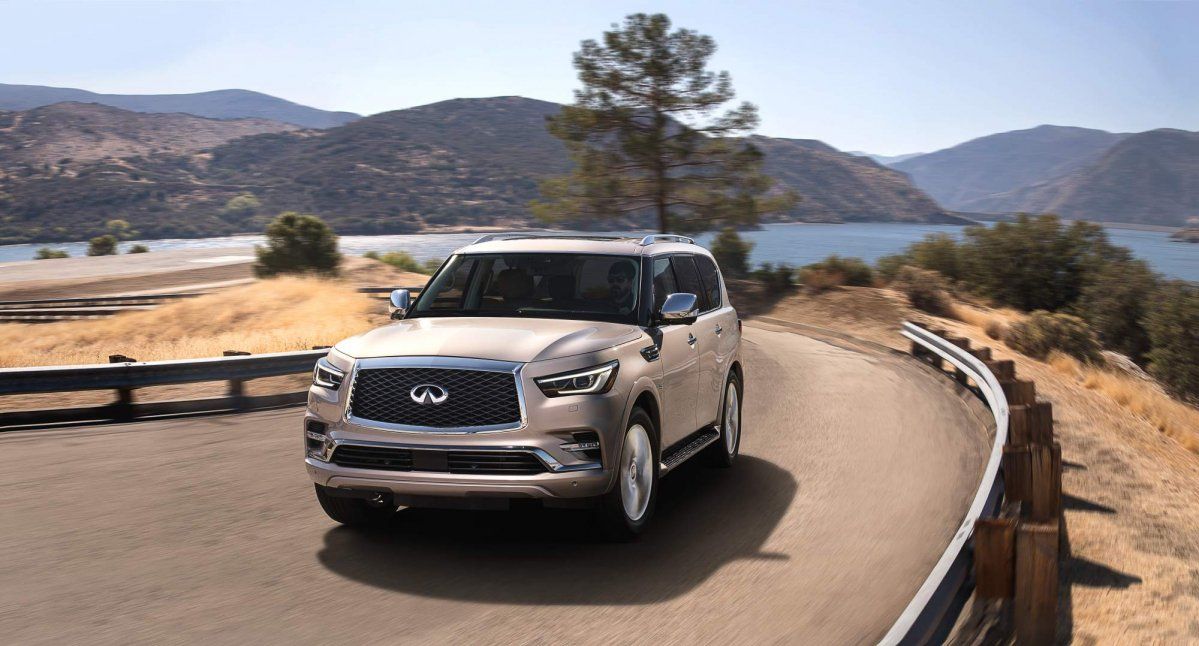 It clearly looks better than before, thanks to a "happier" front end that features sleeker headlights, a bigger, reshaped grille, and refreshed front bumper. While Infiniti says the 2018 QX80 takes the brand's "Powerful Elegance" design language "in a bold new direction," we would have liked to see more changes at the rear.
The taillights look very similar to those on the previous QX80, despite the addition of a new LED signature and a chrome bar that unites them for more visual width. Other minor changes include the new vents on the front fenders that look more subtle now, new 20- and 22-inch alloys, as well as new exterior colors.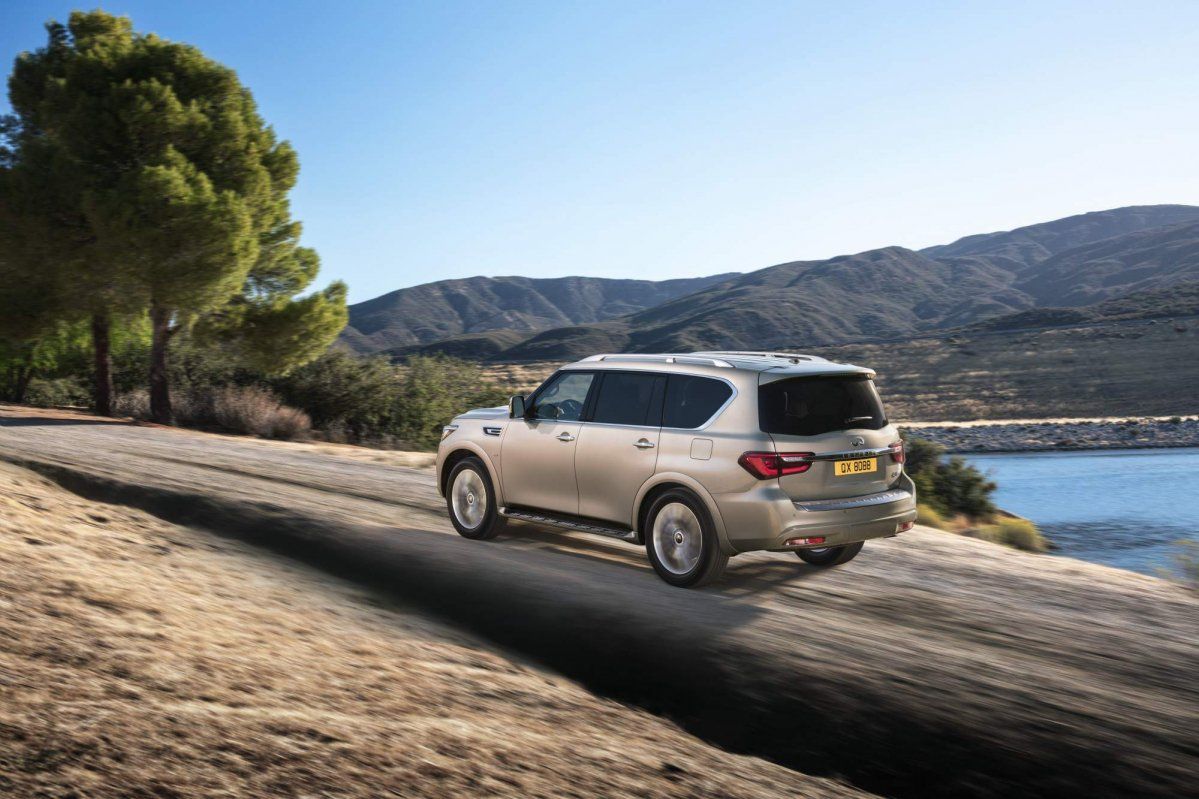 The 2018 QX80 continues to be available as a seven- or eight-passenger vehicle, with interior updates being hard to notice. The new materials, stitching pattern, and color combinations cannot hide the fact the 2018 QX80 features the same interior layout as its predecessor. As for the mechanical part, the 5.6-liter V8 engine soldiers on with 400 horsepower and 413 lb-ft of torque. It's mated to a seven-speed automatic transmission, with fuel economy ratings of 14 mpg city, 20 mpg highway and 16 mpg combined for the 2WD model, and 13 mpg city, 19 mpg highway and 15 mpg for the 4WD version.
"The new model will further enhance our profile in an area of the market that prizes modern exterior design, high-tech cabins engineered for relaxation, and effortless, empowering performance. The fact that we held the global reveal in Dubai reinforces the strategic importance of the Middle East for Infiniti."
Christian Meunier, Infiniti Global Division Vice President
Infiniti has already started making the QX80 at its Kyushu plant in Japan, with the 2018 model scheduled to go on sale in North America, Asia, and the Middle East from the end of 2017.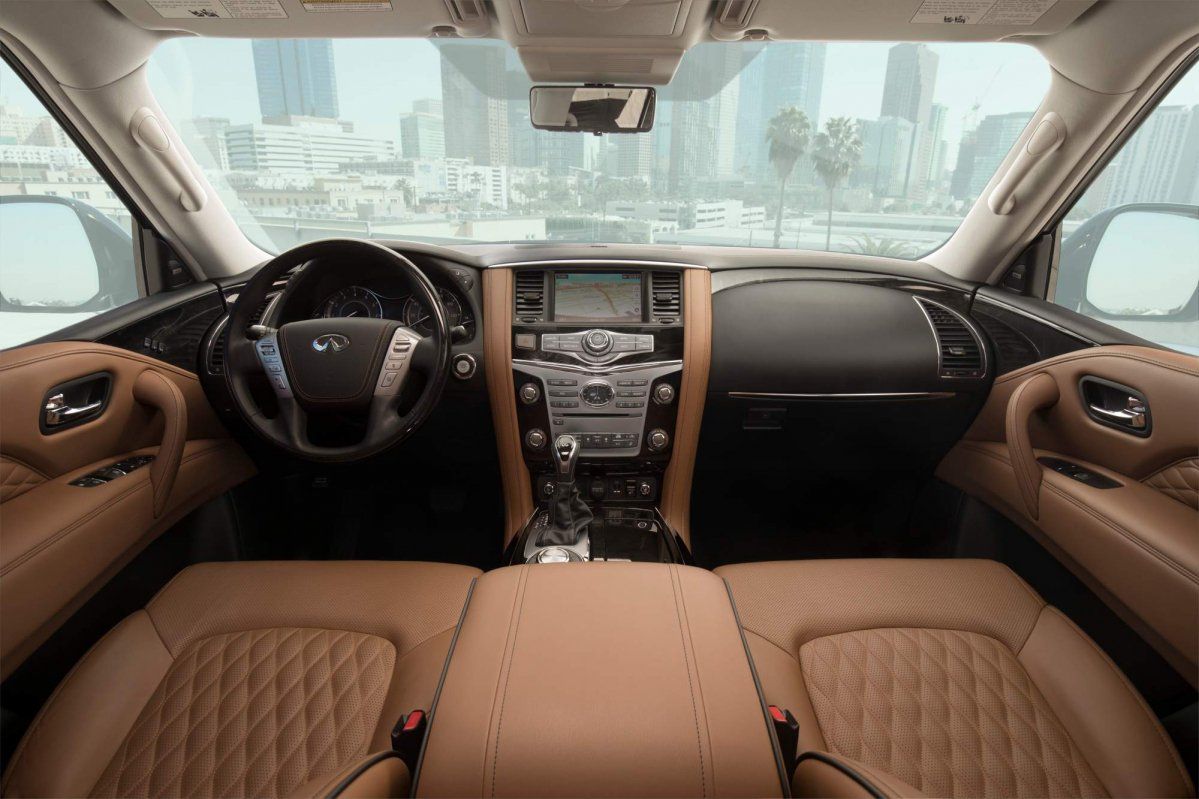 If you're in the market for a full-size luxury SUV, you should definitely check out the facelifted 2018 Range Rover as well.