Fancy a new Suzuki Jimny 6x6? Here's one you might like
Is there any way we could send this to the Suzuki management?
Someone finally thought of a potential 6x6 off-roader based on the new Jimny and drew one just to (successfully) play with our minds.
6x6 versions of SUVs and pickup trucks have been populating the internet and rich people's driveways for a couple of years now, whether it's the Mercedes-AMG G 63 6x6 or Hennessey's VelociRaptor and Goliath contraptions.
What's their common trait? Well, they're based on bulky vehicles (often expensive range-toppers) such as the G-Class, the Chevrolet Silverado or the Ford F-150 Raptor. This, however, doesn't apply to this particular Suzuki Jimny 6x6, which uses the 2019 Suzuki Jimny as, let's say, donor car.
SEE MORE: 2019 Suzuki Jimny gets three Euro NCAP stars
For now, it's a digital-only contraption but we kind of like what we see.
Responsible for the rendering are SRK Designs, who were kind enough to post a YouTube video that shows the entire making-of process.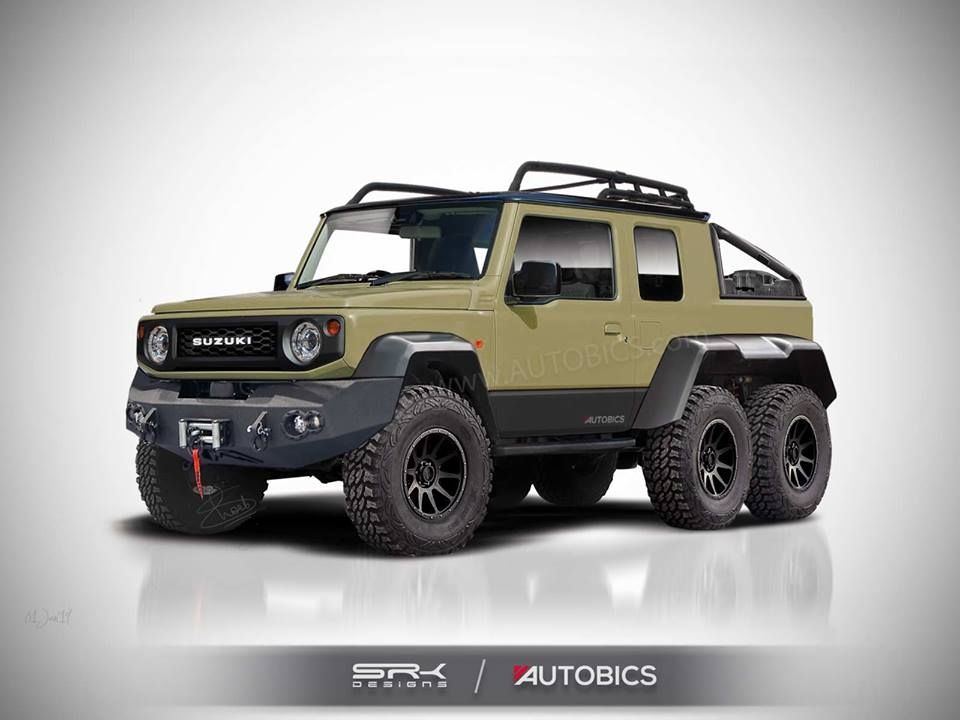 Now, we doubt Suzuki has plans to build such a machine, but we do hope somewhere in the bottom drawer inside the company's design studios lie the sketches for a similar project.
Sure, it would most likely need tons of approvals and a (hefty) budget to actually go through, but let us dream for a while, will you?
SEE MORE: Suzuki Vitara facelift bags new 1-liter and 1.4-liter turbo engines