Ferrari SF90 Stradale is a 1.000-hp production supercar
The most powerful Ferrari road car to date
Ferrari has unveiled the most powerful and most advanced supercar has ever produced.
Named SF90 Stradale, the new production road car is a milestone in Ferrari's history, according to Ferrari's CEO, Louis Camilleri.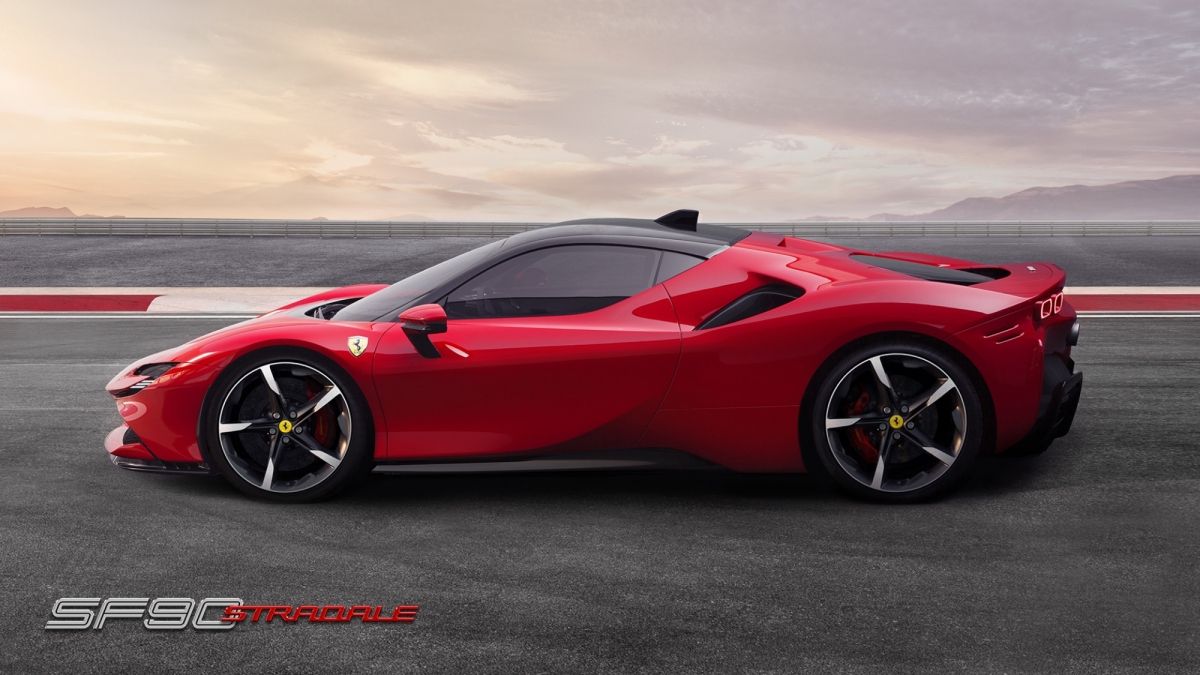 The new flagship is the first plug-in hybrid Ferrari. It's the second of five new models presented this year, after the Ferrari F8 Tributo.
The new model is extreme on every level. Ferrari SF90 Stradale has 1.000 hp, and a weight-to-power ratio of 1.57 kg/hp, and 390 kg of downforce at 250 km/h.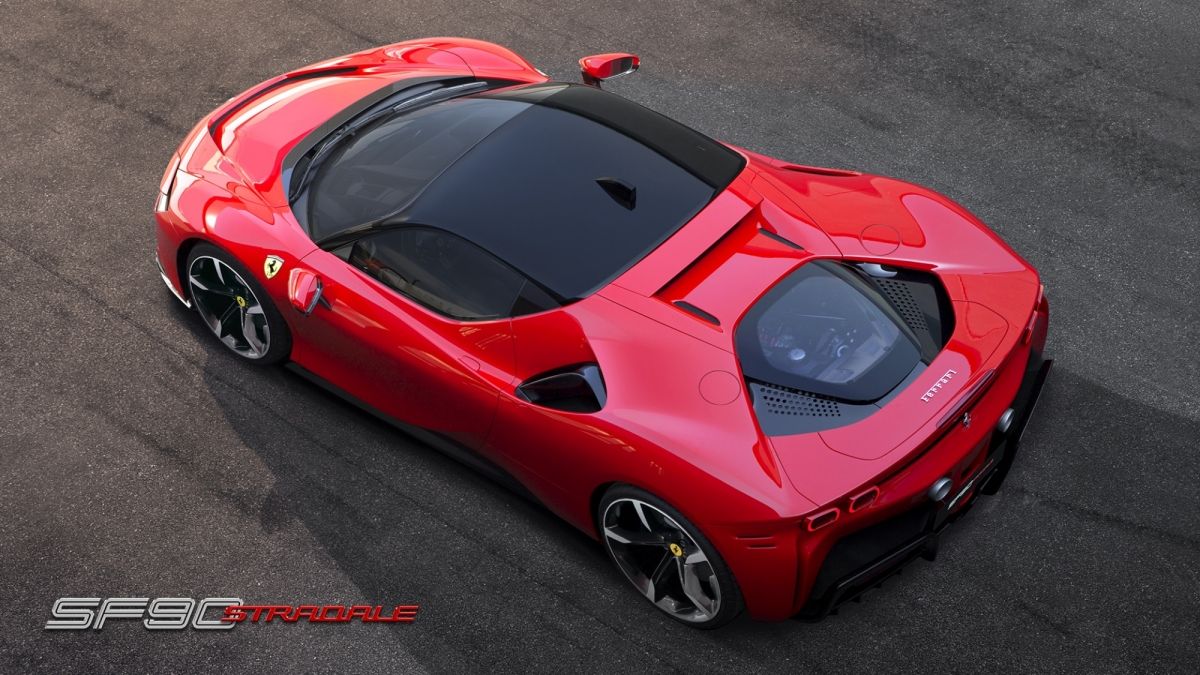 It's also the first flagship Ferrari that uses a V8 engine. The heart of the car is a twin-turbocharged V8 of 3.990 cc. The engine also puts out 780 hp. The remaining 220 hp is delivered by three electric motors, one at the rear, known as the MGUK (Motor Generator Unit, Kinetic) due to its derivation from the Formula 1 application, located between the engine and the new 8-speed dual-clutch transmission on the rear axle, and two on the front axle. The driver can select one of the four power unit modes via eManettino, a new power mode selector. The electric motors are powered by a 7.9 kWh battery that offers a maximum range of 25 km in full-electric mode.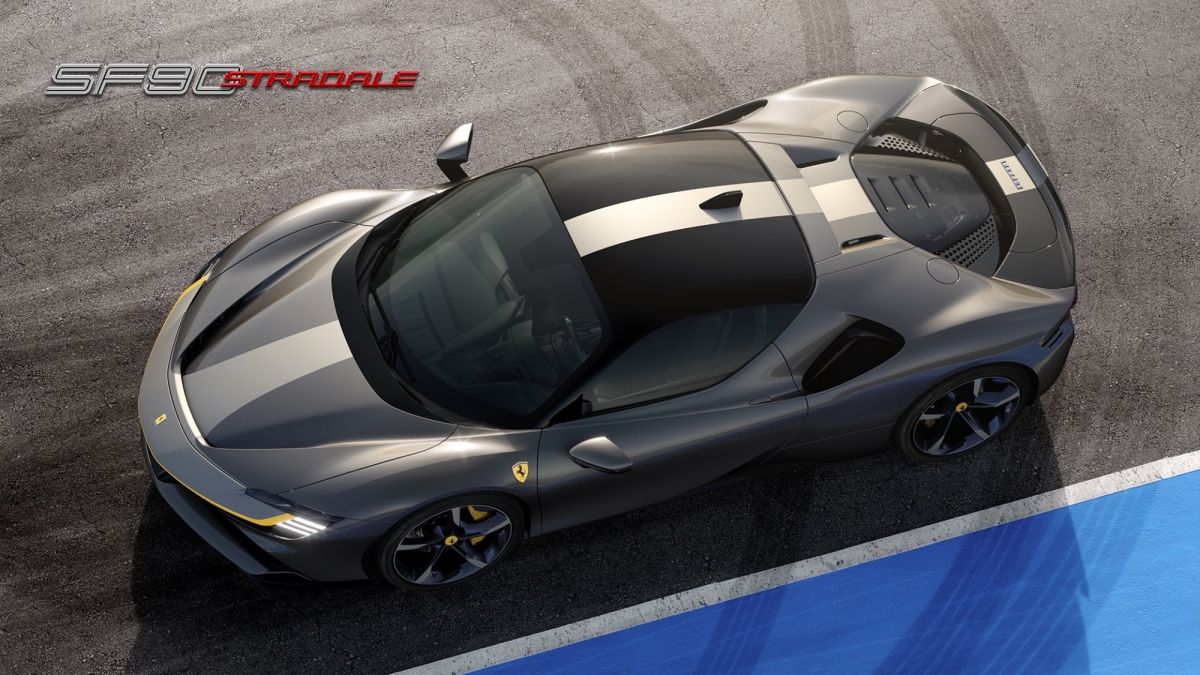 The battery can be charged by plugging it in or using the engine as a generator.
The performance figures are eye-watering: 0-100 km/h in 2.5 seconds and 0-200 km/h in 6.7 seconds! The 2.5 seconds to 100 km/h is a record for a roadgoing Ferrari.
The new SF90 Stradale uses a newly developed platform. It's made from aluminium and carbonfibre and as a result, the new SF90 Stradale weighs 1.570 kg, 15 kilos less than LaFerrari.
The interior is also totally new. The car uses a keyless entry system incorporating a key shaped like the Ferrari logo. From the interior, doors open via push buttons.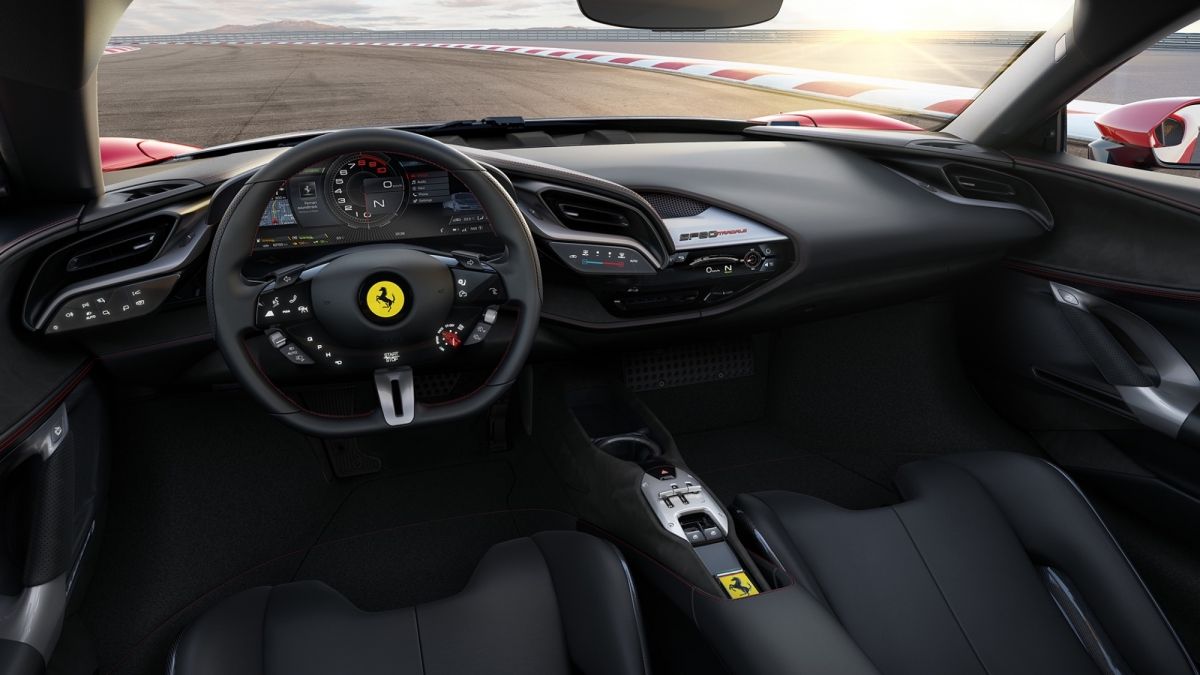 The dashboard features a 16-inch curved digital instrument cluster. It is the first time this type of screen has been adopted in a production car. A head-up display is also featured for the first time. There's also a new steering wheel. Ferrari says 80% of the car's functions can be controlled from the steering wheel.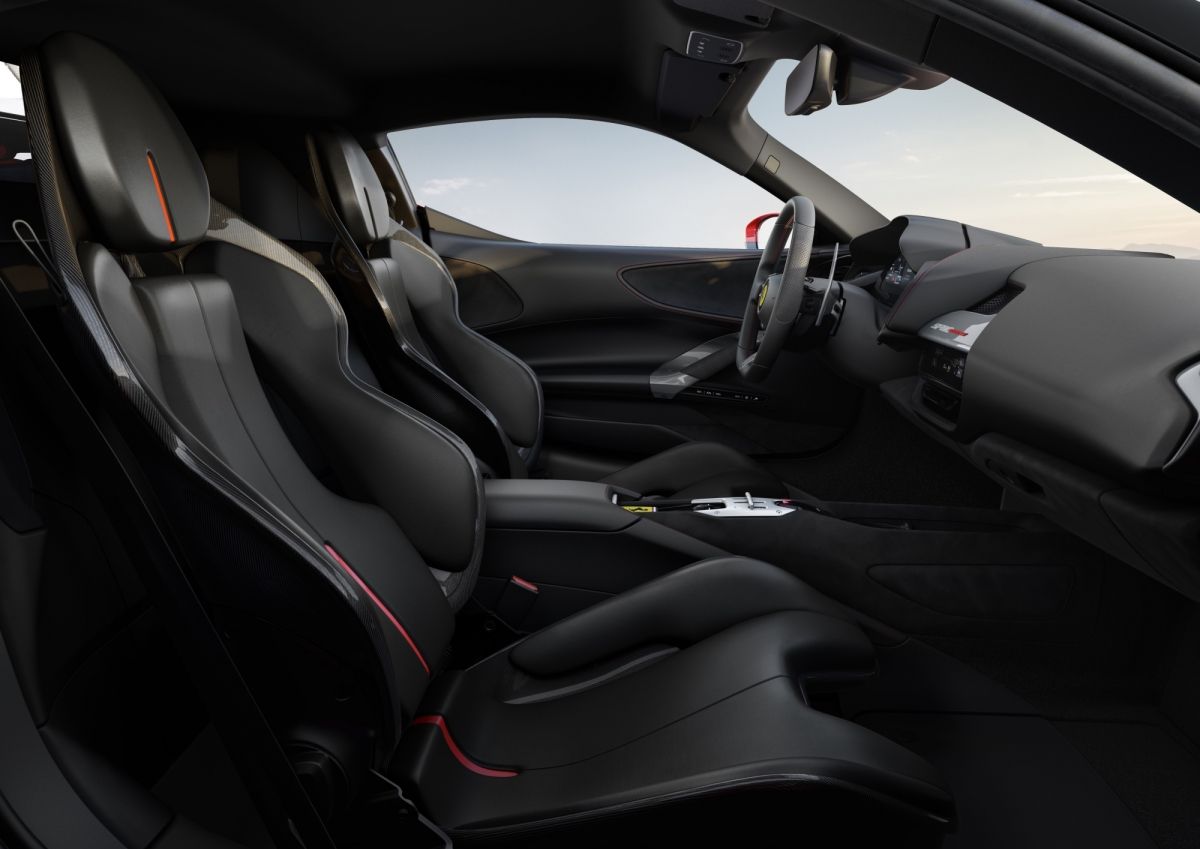 No price has yet been announced, but first deliveries will begin in Italy next year.