The updates are aimed at enhancing performance, comfort, and convenience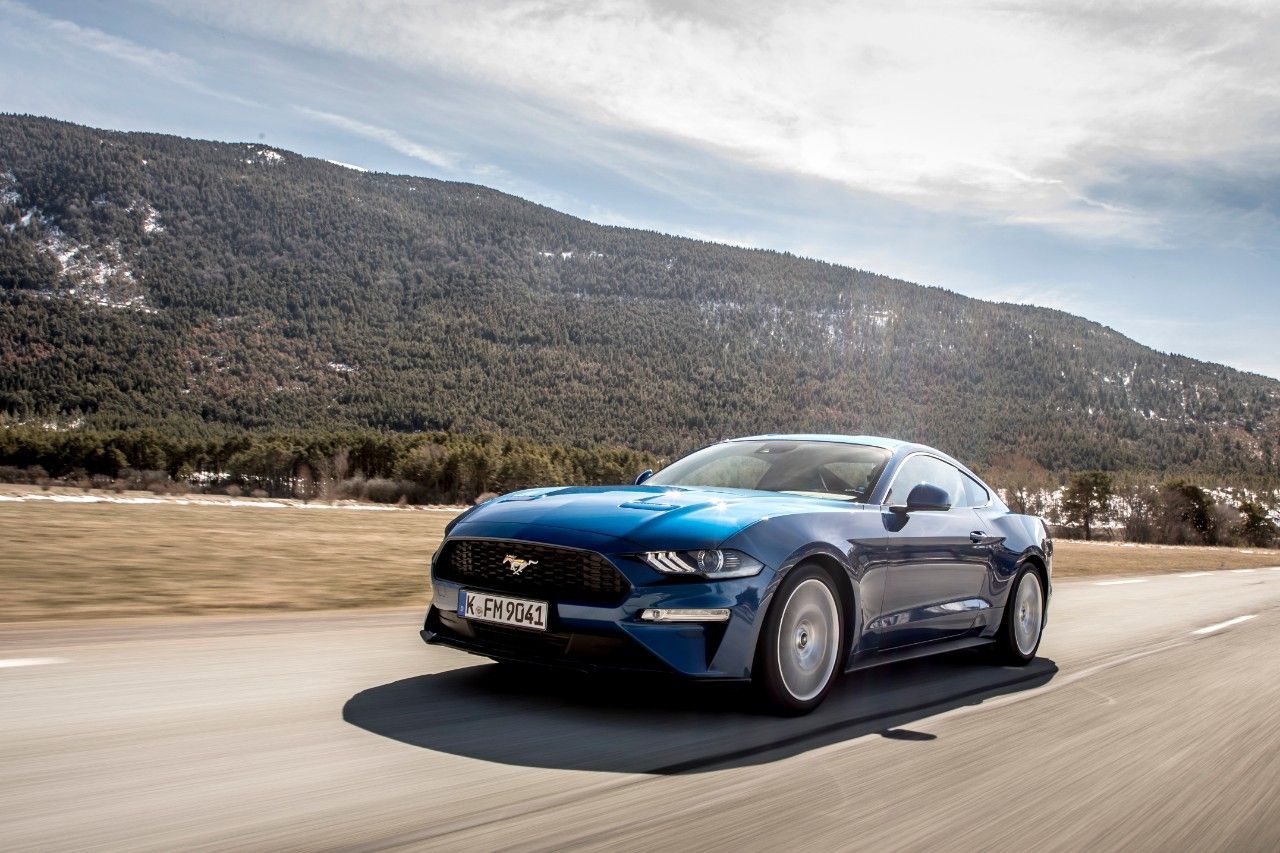 The new Ford Mustang 2.3-litre EcoBoost is for the first time offered with new Active Valve Performance Exhaust technology – previously offered only for Mustang 5.0-litre V8 models, enabling drivers to adjust the intensity of their vehicle's exhaust note to suit their mood and the driving scenario. A stylish quad-tailpipe design also features.
New rev-matching technology first unveiled for the exclusive Ford Mustang Bullitt special edition model will deliver smoother downshifts as standard for new Mustang 5.0-litre V8 models with the six-speed manual transmission, accompanied by a sporty "blip" of the 450 PS engine.
A new B&O PLAY audio system option delivers 1000 watts of power through 12 speakers for a premium audio experience, and new colors include vintage-inspired Velocity Blue and dynamic Need for Green.
[NativeAd]
Active Valve Performance Exhaust settings can be adjusted using Mustang's Drive Modes – Normal, Sport, Track and Snow/Wet, and new Drag Strip Mode and customizable My Mode – via the 12-inch all-digital LCD instrument panel, as well as through the standard 4.2-inch cluster.
An innovative Good Neighbour Mode can also be programmed to automatically limit the exhaust's noise output at pre-programmed times of the day to avoid disturbing neighbors.
The Mustang 5.0-litre V8 drivers will benefit from rev-matching technology that uses the engine's electronic control system to briefly "blip" the throttle as the driver downshifts – matching the engine rotation speed to that of the gear that is being selected for smooth, seamless gear-changes.
READ MORE: Ford Mustang facelift comprehensive review