Small yet gritty machines these two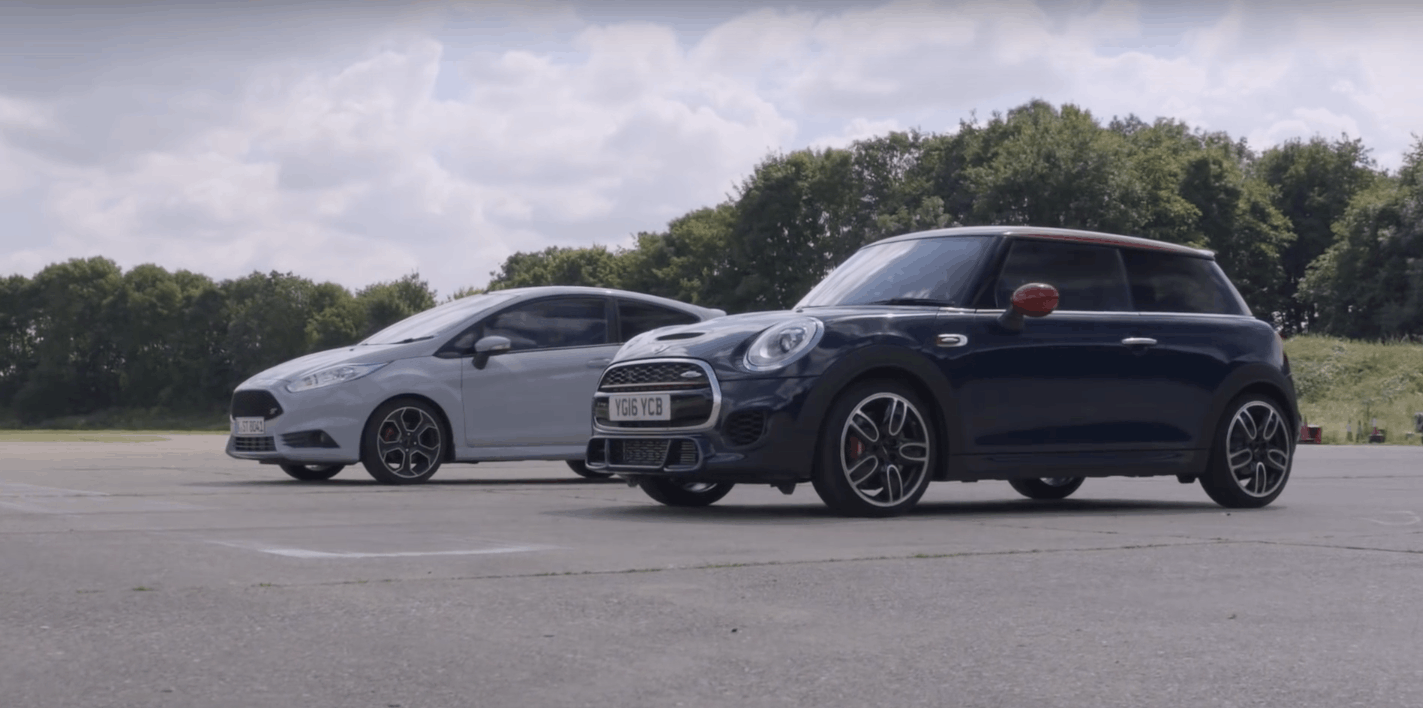 Auto Express orchestrates the latest drag race contest between the most powerful Ford Fiesta and Mini's fiercest bulldog, the John Cooper Works.
Remember the Ford Sierra RS Cosworth? Well, modern times allowed FoMoCo engineers to get the same amount of power into an ordinary Ford Fiesta, turning it into a hot hatch that's still comfortable enough to hold its daily driver status, called Fiesta ST200.
In the opposite corner lies the Mini John Cooper Works, which hopes to outrun the 200-horsepower Fiesta with a BMW-sourced total output of 230 hp.
While the ST200 is some 30 hp short, the Mini is heavier, tipping the scales at 1,295 kg compared to the 1,163-kilo Fiesta ST200. Other than that, Ford's pocket-rocket uses a six-speed manual, while Mini's go-fast kart puts the power down through a six-speed auto gearbox.
That being said, you can lay your bets.