Ford Fusion-based Special Service Plug-In Hybrid Sedan silently reports for police duty
Stealth mode comes standard with this one
Following the launch of the Fusion Hybrid as a police responder vehicle, Ford is throwing the Fusion Energi Plug-in Hybrid into the battle as well.
Called the Special Service Plug-In Hybrid Sedan, the new model is designed for police and fire chiefs, detectives, and law-enforcement personnel whose jobs don't require a pursuit-rated vehicle.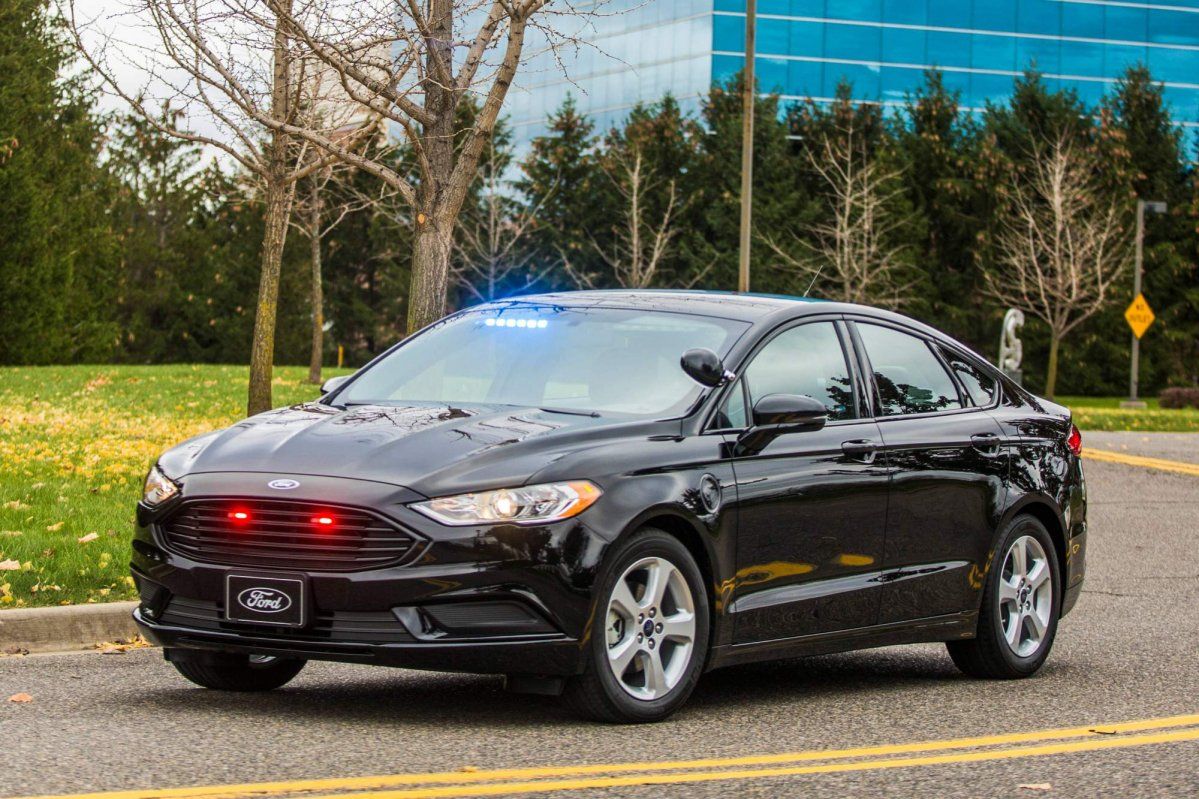 Thanks to the 7.6-kWh lithium-ion battery, the new police Special Service Plug-In Hybrid Sedan has an all-electric driving range of 21 miles (33.8 km) that can be covered at speeds of up to 85 mph (137 km). And when the juice runs out, the gasoline-electric hybrid powerplant gives it an additional range of more than 500 miles (805 km).
"This is the first Ford police vehicle that can potentially get through an entire shift using no gasoline whatsoever. Anyone can plug this into any wall outlet to run gas- and emissions-free on battery-only operation."
Stephen Tyler, Ford police brand marketing manager
The first plug-in hybrid police vehicle from Ford can recharge its battery pack in just 2.5 hours on a 240-volt, level-two charger using the vehicle's 3.3-kW onboard charger. However, the automaker says most agencies won't need anything more than a regular 120-volt wall outlet to recharge.
Styling-wise, the Ford Fusion Energi-based police car flies under the radar and is given up only by the emergency lighting system which includes red and blue flashing lights in the grille, at the top of the windscreen, and on the side mirrors. It also rides on unique alloy wheels.
Inside, the police vehicle features heavy-duty cloth front seats with reduced bolsters, vinyl rear seating and flooring, as well as the very necessary rear anti-stab plates. Highlights also include a reinforced top tray for mounting equipment, metal console mounting plate, police engine-idle feature, and an auxiliary power distribution box in the trunk.
Ford will start taking orders for the Special Service Plug-In Hybrid Sedan in December, with sales scheduled to begin next summer.
If you're into Ford police cars, check out the F-150 Police Responder as well.