Here's an in-depth look at the aces up the Ford GT's sleeve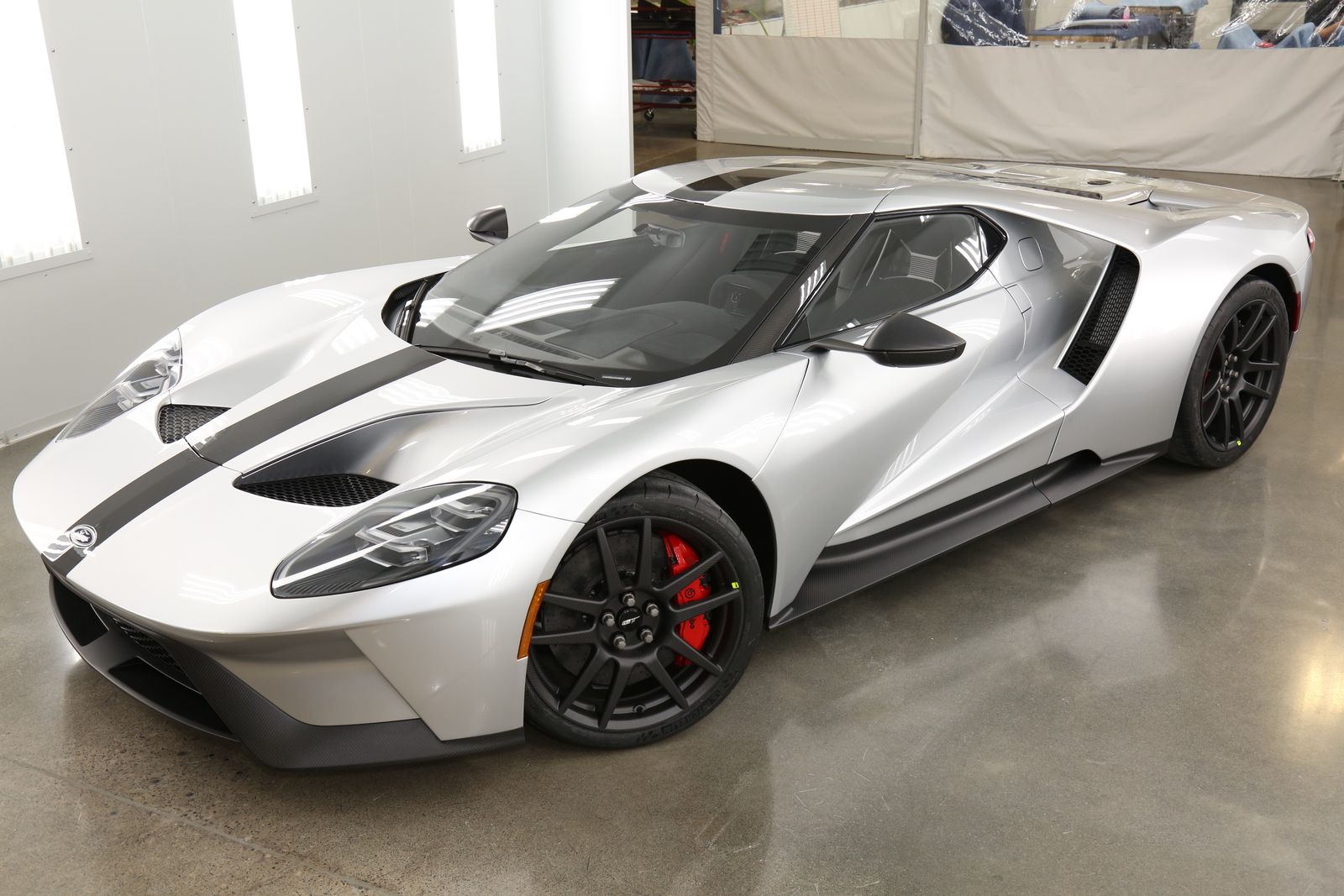 Whether it's daily errand running, track hooning or straight-line blasting, the new Ford GT, can, in theory, deliver them all thanks to a choice of five different drive modes.
Ford engineers had to turn the 647-horsepower, carbon fiber supercar into a Swiss army knife.
Or as Derek Bier, Ford GT manager puts it:
"We focused on simplifying the experience. Optimizing this car for just about any situation was critical, because ensuring owners always enjoy driving it was a top priority."
On that note, here's what each driving mode does to change the car's behavior accordingly.
Normal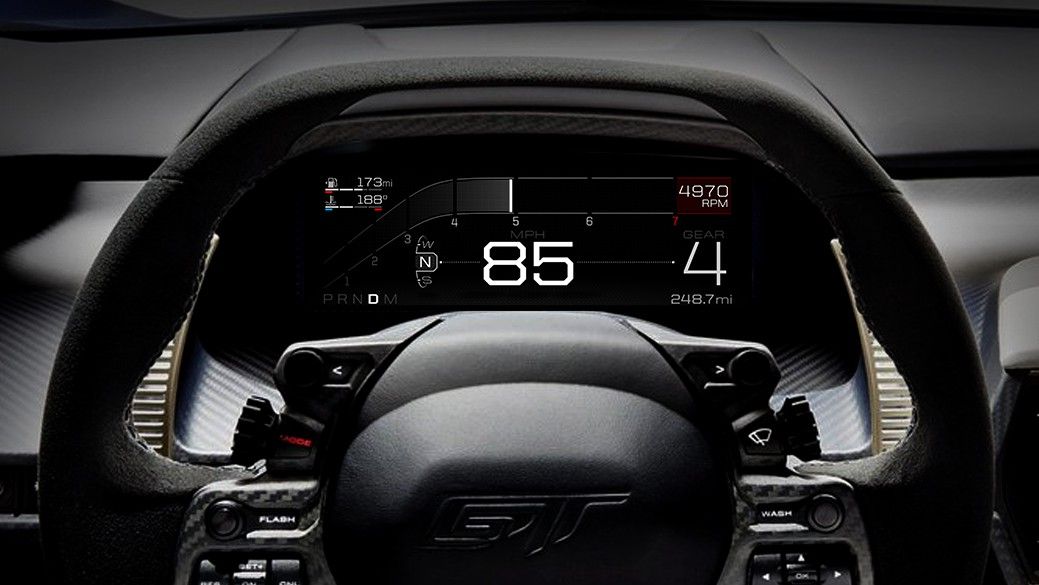 This mode enhances everyday driving. Ground clearance stays at 120 mm, the aero rear wing deploys at 90 mph and comes back as speed drops to 81 mph. Also, it acts as an air brake if sensors detect hard braking. While the car's in Normal, the driver can't alter the traction and stability control settings.
Wet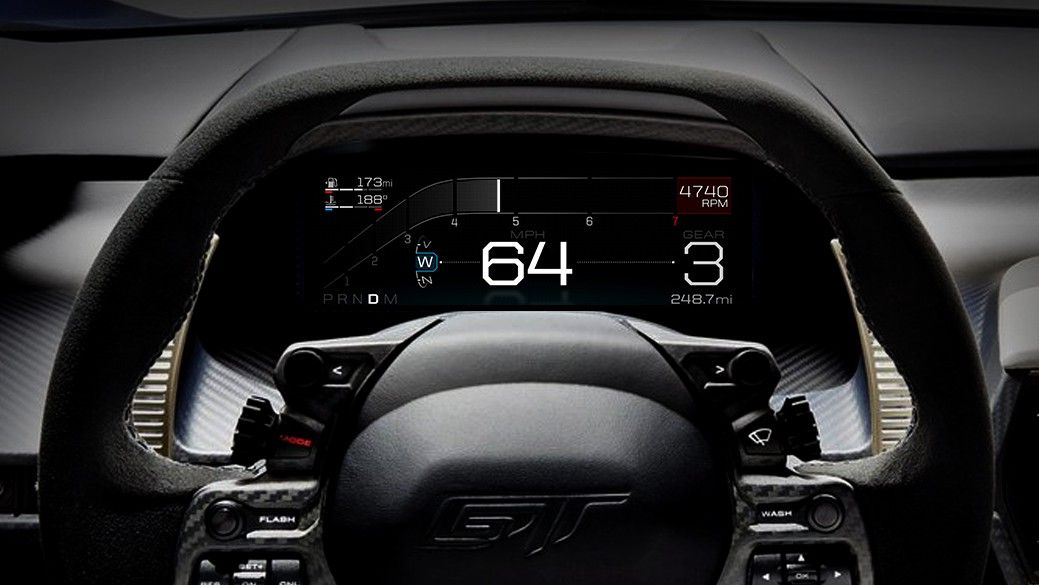 Wet mode applies the same setting as Normal, but additionally tightens the throttle control to lop off the chance of slipping and sliding.
Sport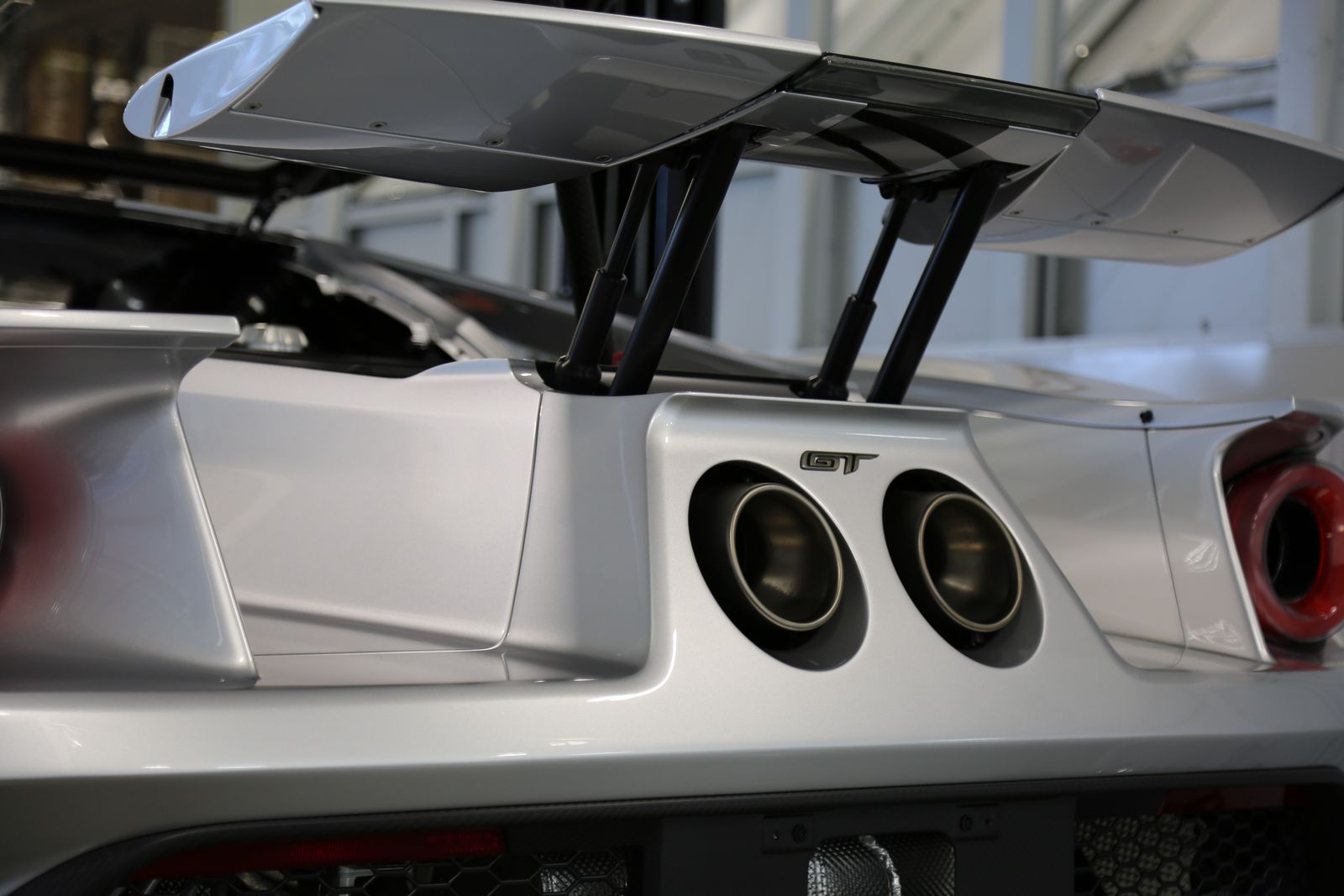 This is right about when things get serious. The only parameter left unchanged is the 120 mm ground clearance. On the flip side, the throttle gets sharper, and the twin-turbo V6's anti-lag system kicks in.
Subsequently, gear changes happen faster as the clutches engage and disengage swifter while the chassis allows more slip, yaw, and oversteer which ultimately translates into more track fun.
Track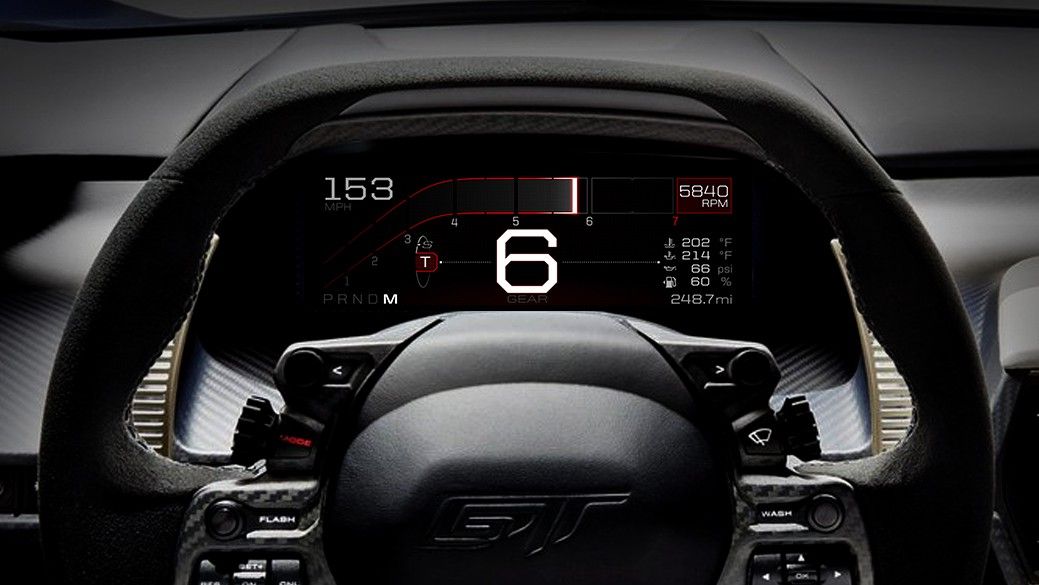 Track mode is like Sport, but from the ghetto. The extra hardcore factor comes from a lowered suspension that takes the car 50 mm closer to the road.
Dampers turn rock solid and the spring rates increase. Aero-wise, the rear wing deploys while the aerodynamic front openings close for more downforce.
All these changes can be triggered with the transmission in Park, at the switch of a knob, at Ford says they take full effect in under two seconds.
V-Max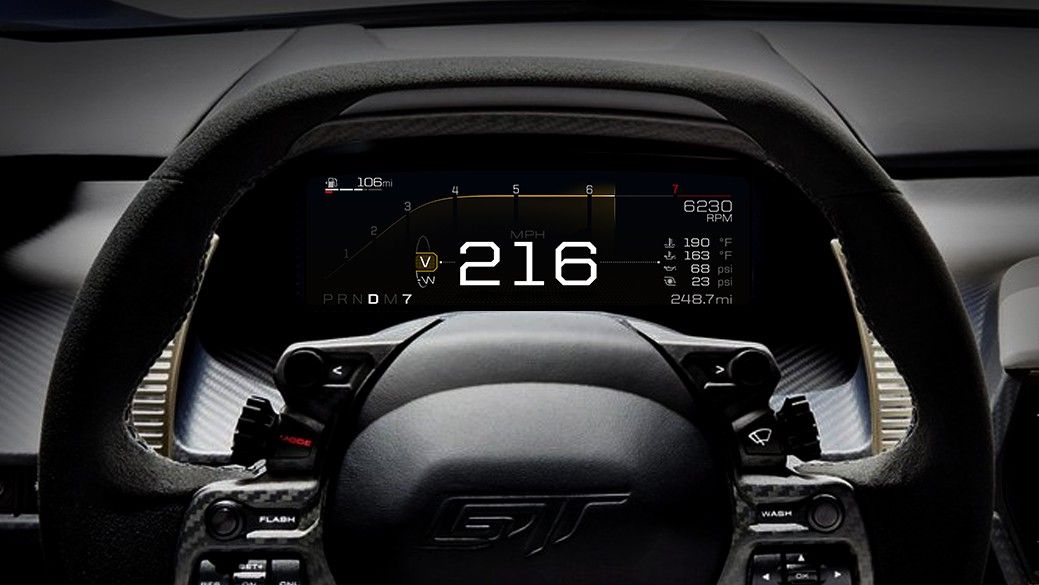 As in geek physics-speak for maximum velocity or top speed. The suspension retains the same height as in Track mode, but all the aero bits fall back to minimize drag and stability control stays active to assit the driver with keeping the car straight as it rolls out on the quarter mile.