We hope that some day Ford will stop calling its facelifted cars "new;" this is a facelift and a good one at that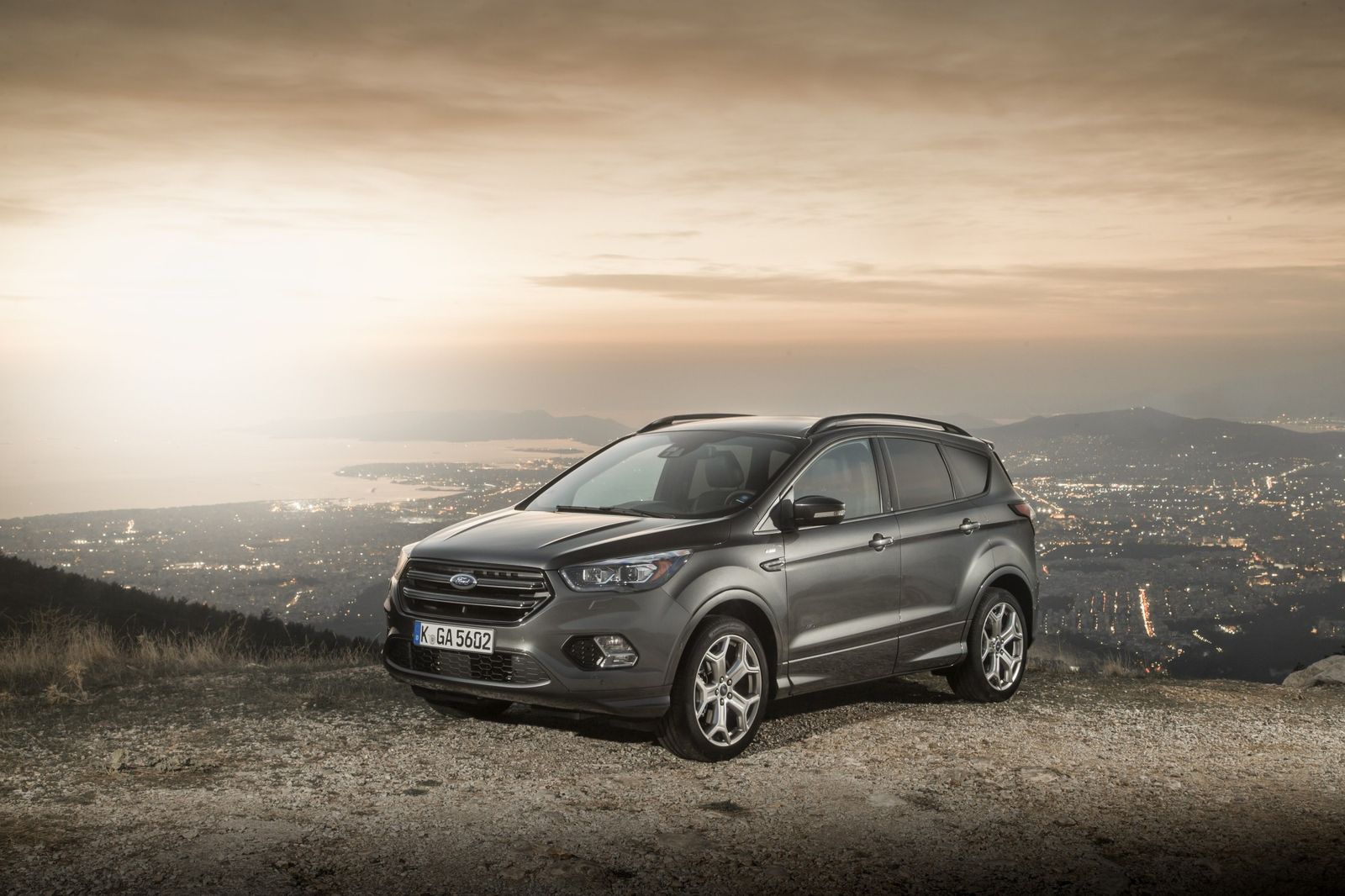 Ford has given the Kuga (launched in 2012) a major facelift and update to keep it fresh in the cutthroat crossover world. The refresh updates the exterior styling to match the Blue Oval's revised range, new engines have been added along with fresh tech.
Along with the major update, Ford has also introduced a Vignale version for the Kuga. It gets stuff like a leather-covered dash with contrasting stitching and quilted leather seats, as well as unique trim materials, color and rim options. Oh, and a sporty looking ST Line model has been added too, although it features no performance enhancing options to speak of.
Regarding the restyling, Ford says it "offers cutting-edge new features and technologies that will help drivers stay connected, comfortable, safe and stylish on the road. The sophisticated redesign has given Kuga a fresh and modern feel, while SYNC 3 enables drivers to communicate with their vehicle and connected devices in seamless ways that would have seemed impossible just a few years ago."
Ford insists its new 120 PS 1.5-liter TDCI diesel engine only emits 115 g/km CO2 and returns 4.3 l/100km on the combined cycle. However, it can't be had with all-wheel drive, and for that you need to plump for the larger 150 PS 2.0-liter TDCI unit.
SYNC 3 is also pushed forth as a major positive update, and it had better be in order to remove SYNC 2's foul odor from our nostrils…
Regarding the updated infotainment, Ford says "whether you are craving your morning cappuccino on your daily commute or covering the cost of a journey by transporting a package, SYNC 3 brings to life innovative new ways of staying connected on the move. Designed to complement modern smartphones, with an intuitive 8‑inch touch screen, SYNC 3 understands more natural speech, is faster, and offers an easier-to-read graphical interface."