Rumor has it the Merc G63 AMG 6×6 is running for cover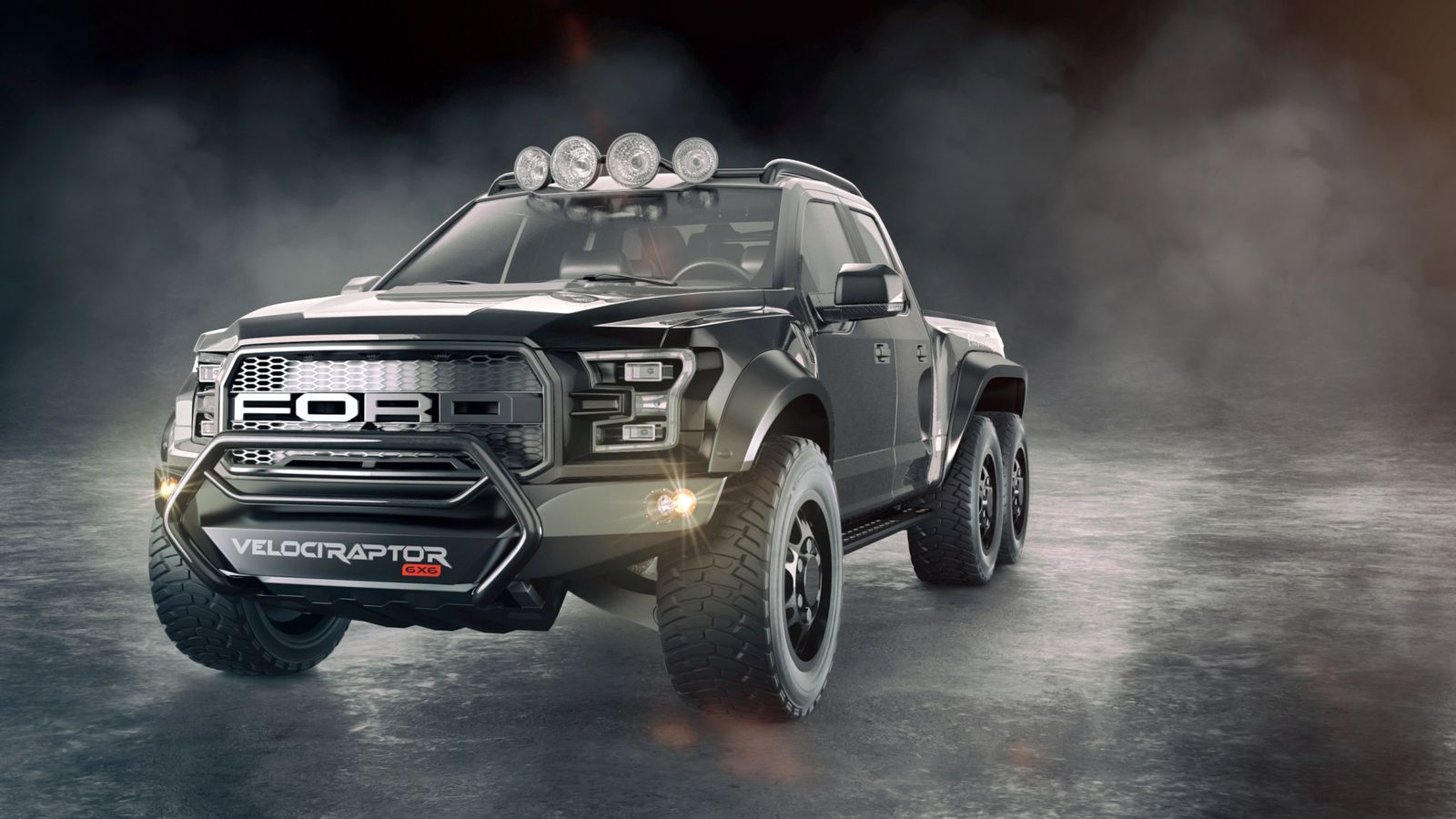 A quick look at the landing page created by Mercedes-Benz for the G63 AMG 6×6 will catch your eye with a cheeky headline that reads "the automotive declaration of independence."
Apparently, America needed some time to pick up the glove, and while their response is a bit tardy, it also could prove a smart marketing gimmick. The Mercedes-Benz G63 AMG 6×6 is already sold out and out of production, which paves the way for the VelociRaptor 6×6 to do its thing.
Therefore, for a starting sticker of $295,000, Hennessey will provide a 2017 Ford F-150 Raptor that's been Frankensteined with 6×6 locking rear axles, an upgraded Fox suspension setup, rollbar, 20-inch wheels, and LEDs.
And of course, the HPE 600 twin-turbo upgrade comes with 600+ hp, stainless steel exhaust, air to air intercooler and tweaked factory computer.
Moreover, those looking to keep their pickup truck in four-wheel config but still want to ride those 600 horses can opt for the HPE VelociRaptor 600 engine upgrade for their 2017 Ford Raptor. Same horsepower, fewer wheels though.
Since all of the sudden clients wake up with a monster inside their garage, the extra boost in responsibility and performance can be dealt with via the optional front and rear Brembo brakes, electronic upgrades, and even armoring systems.