DTM driver Timo Glock and vlogger Shmee150 drive an M5 prototype on the track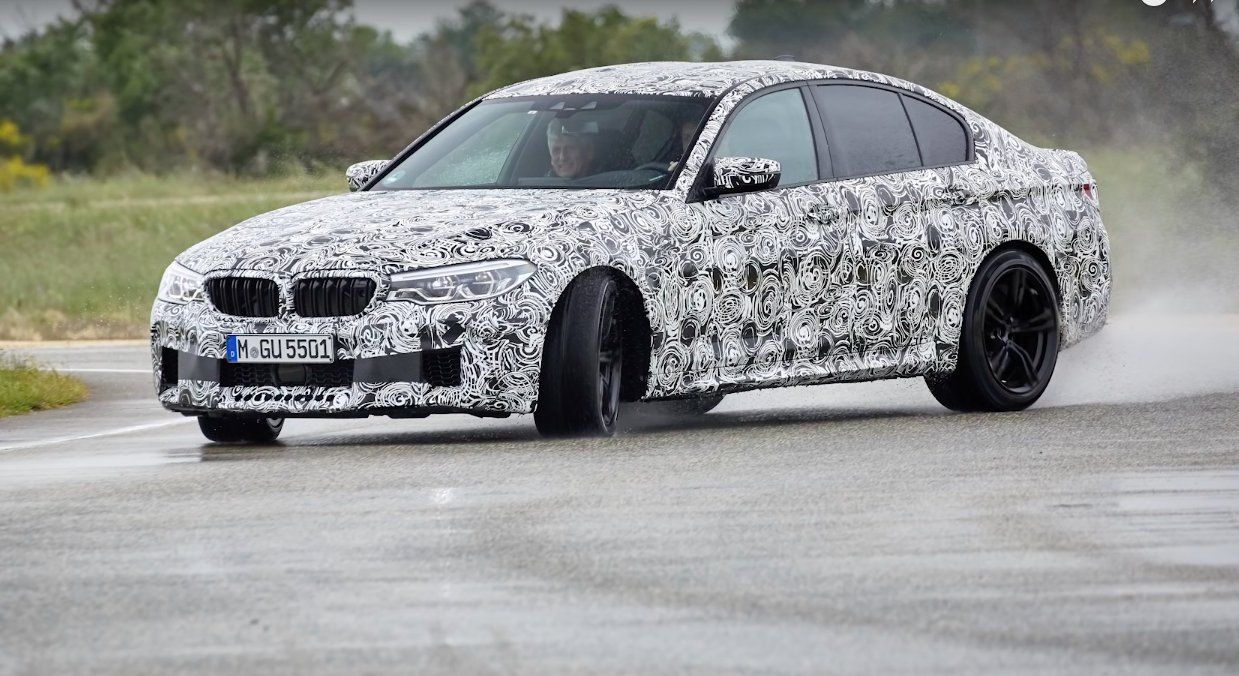 As part of the build-up for the launch of the all-new 2018 M5 later this year, BMW has given vlogger Shmee150 the rare opportunity to get behind the wheel of the 592 hp (600 PS) super sports sedan.
While the F90 M5 remains camouflaged, its performance doesn't, and Shmee got a big taste of it on BMW's Miramas test track in the south of France. Before touching the steering wheel, he was talked through the new M5 by BMW DTM driver Timo Glock, who put the performance sedan through its paces, highlighting the gains brought by the new M xDrive all-wheel drive system — and the fact that you can switch it off entirely.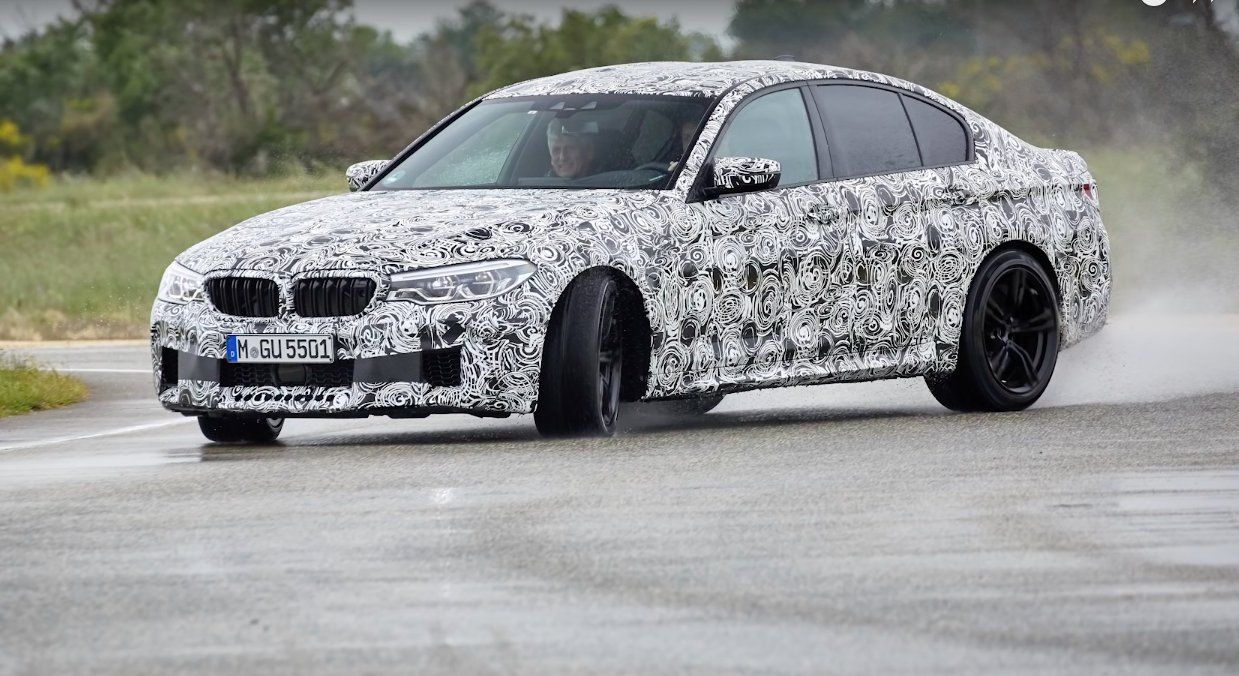 Glock seemed to be genuinely impressed with the car, particularly with the sound of the 4.4-liter twin-turbo V8 engine. He describes the M5 as a "two in one" car, since all electronic nannies can be switched on and off depending on needs.
Scroll down to watch their driving impressions — Shmee managed to spin the car in 2WD mode, and that proves the F90 remains a proper M5 that can bite. Make sure you also watch the second, very informative video in which Timo Glock drives the M5 on the track with BMW M Head of Development Dirk Häcker alongside him.
UPDATE: It's official! Here you have everything you wanted to know about the new BMW M5 F90