Hyundai is waging all out war with the established premium automakers with Genesis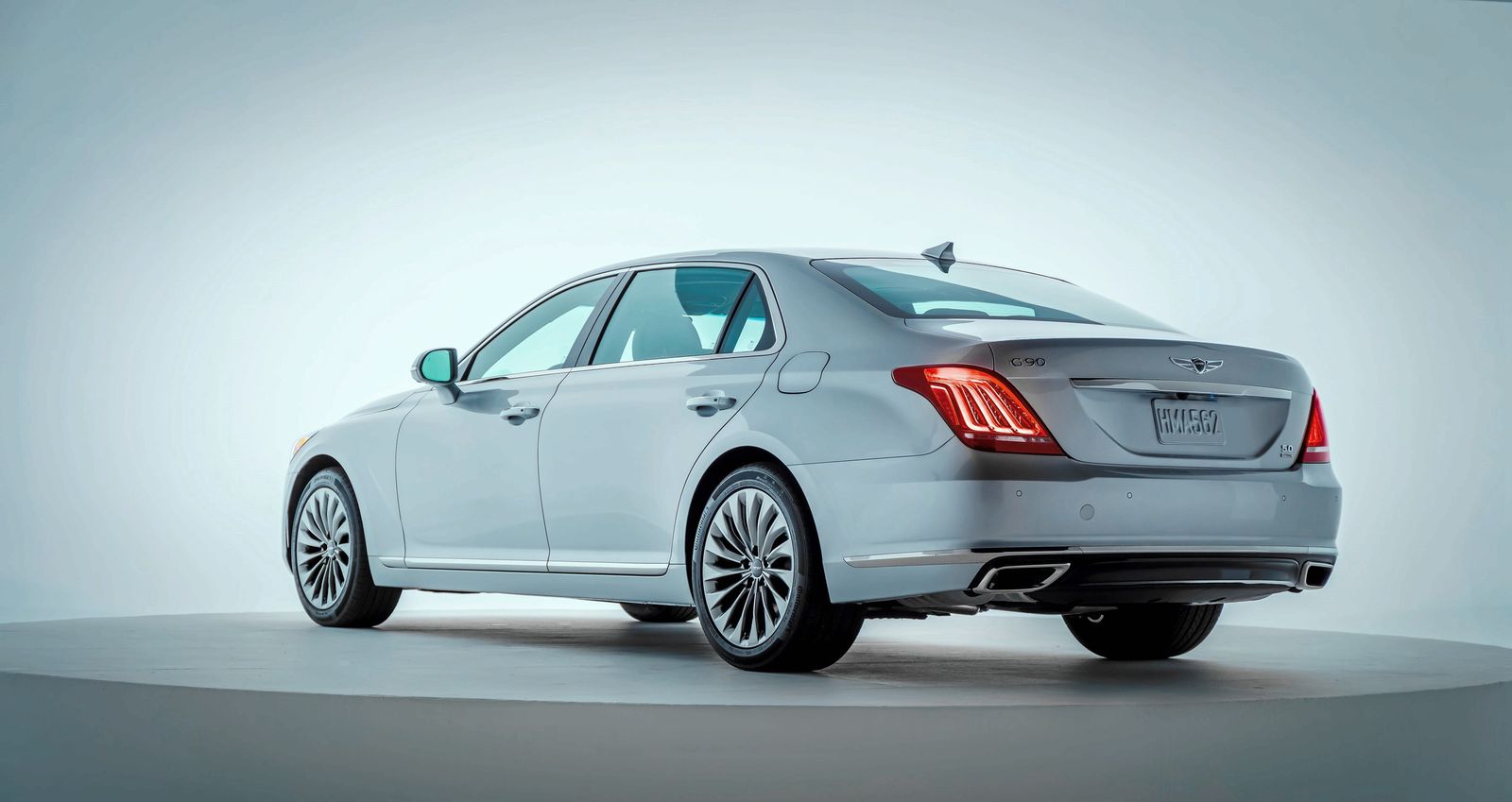 Hyundai is waging all out war with the established premium automakers with the separation of the Genesis brand. This move mostly has to do with image and how the brand is perceived, and the newly revealed G90 / EQ900 will take full advantage of not having any Hyundai badges to show.
Seen here in Korean domestic market spec, the vehicle rides on the same underpinnings as the Genesis, although it is longer; the Genesis will be renamed too (as of next year it will be known as the G80) and it will sit beneath the G90 in the premium sub brand's lineup.
Europe- and US-specific versions will be revealed in 2016 but they probably won't go on sale until 2017; KDM cars are expected to hit showrooms in the second half of next year, though.
Power for the Korean variant will come from a pair of V6 engines and one V8. Of the six-pot mills, one is a more traditional naturally-aspirated 3.8-liter V6, while the other is an all-new 3.3-liter twin-turbo with 268 hp.
The turbo V6, which sends its power to the rear wheels via an eight-speed autobox, can reportedly propel the G90 from naught to 100 km/h in 6.2 seconds. This makes you wonder if plumping for the 5.0-liter V8 with 307 hp is worth it.
It cuts the sprint time by just half a tick, to 5.7 seconds, while increasing fuel consumption. Moreover, when Hyundai first showed off the 3.3-liter turbo it said the unit was actually capable of producing 362 hp, and next to that the V8's output seems… insufficient.
All-wheel drive will be optional on some engine variants, although we don't yet know the specifics in this regard.