It previews a production mid-size SUV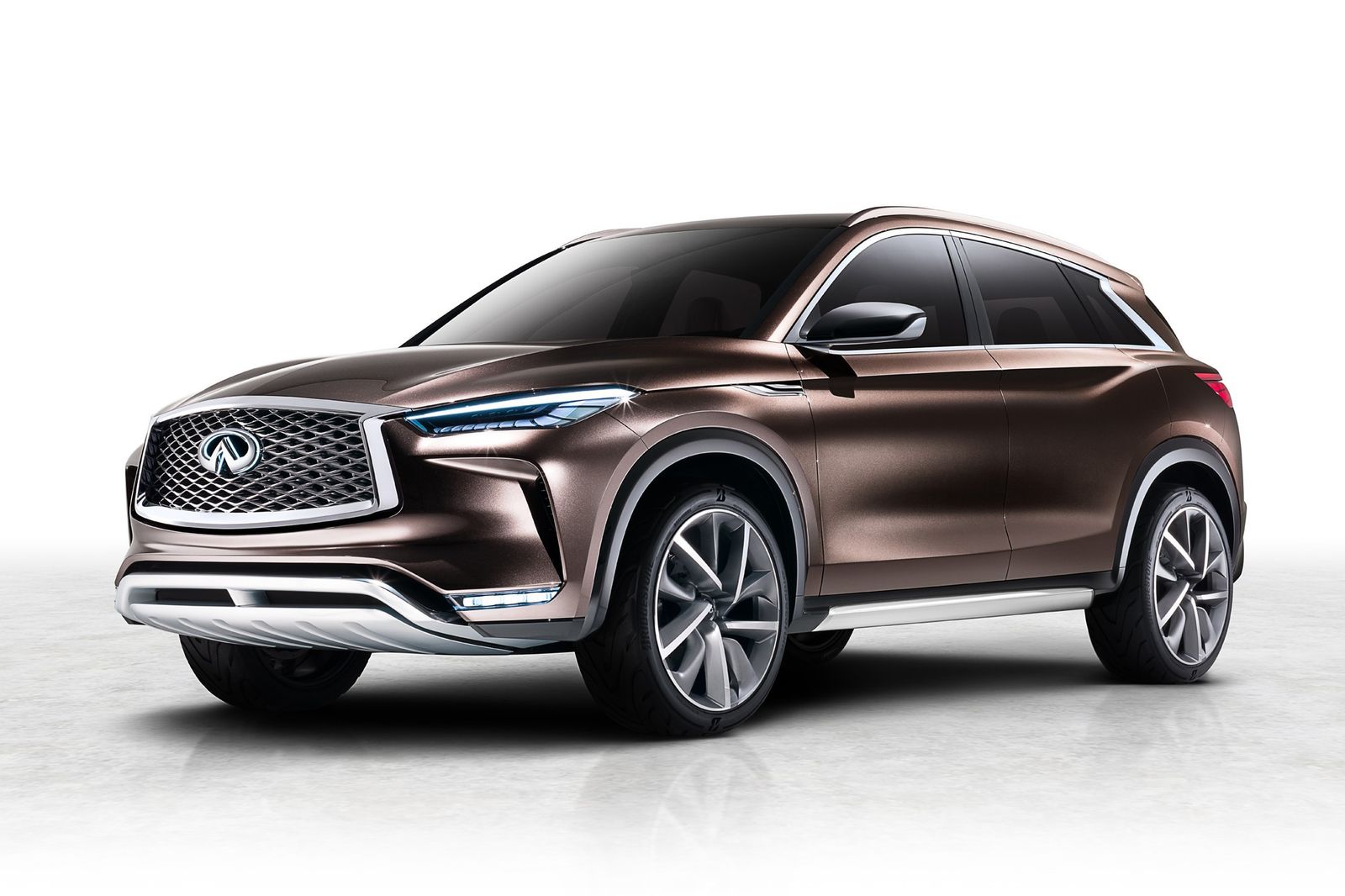 This year's Detroit Auto Show (January 8-22) will mark the debut of Infiniti's QX50 Concept.
Previewing a new mid-size premium SUV the QX50 study brings the 2016 QX Sport Inspiration concept one step closer to production. The QX50 adopts the brand's "Powerful Elegance" design language, combining a "cabin-forward" profile with powerful lines and flowing surfaces for a dynamic appearance.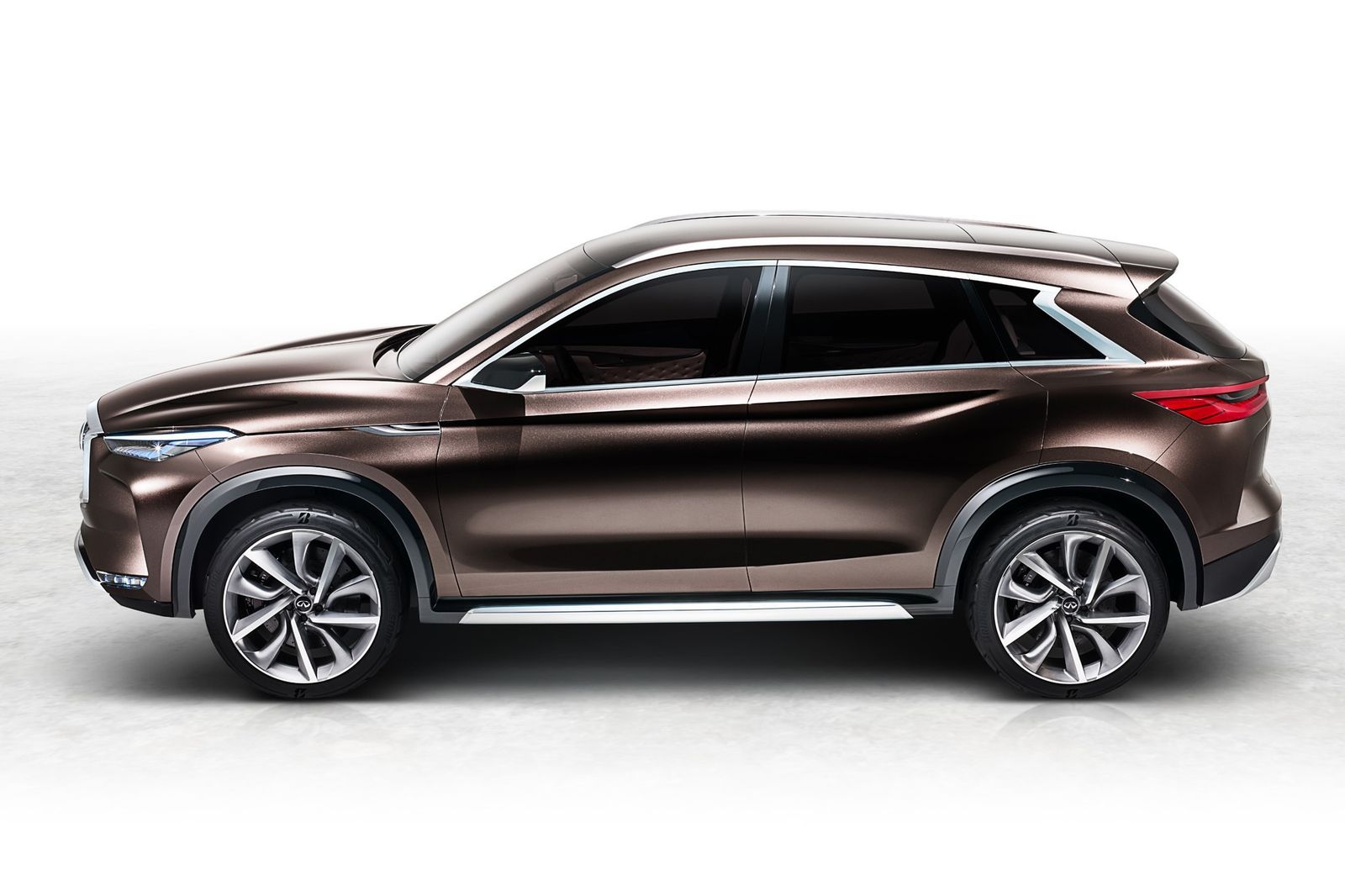 Although the automaker hasn't released any interior photos yet, the cabin is said to have a "driver-centric, passenger minded" design with organic forms that harmonize with the exterior.
As for the mechanical part, Infiniti says the QX50 is perfectly suited for its new VC-Turbo (Variable Compression Turbo) engine technology. Nissan's luxury brand will showcase a production-ready variable compression ratio engine in Detroit.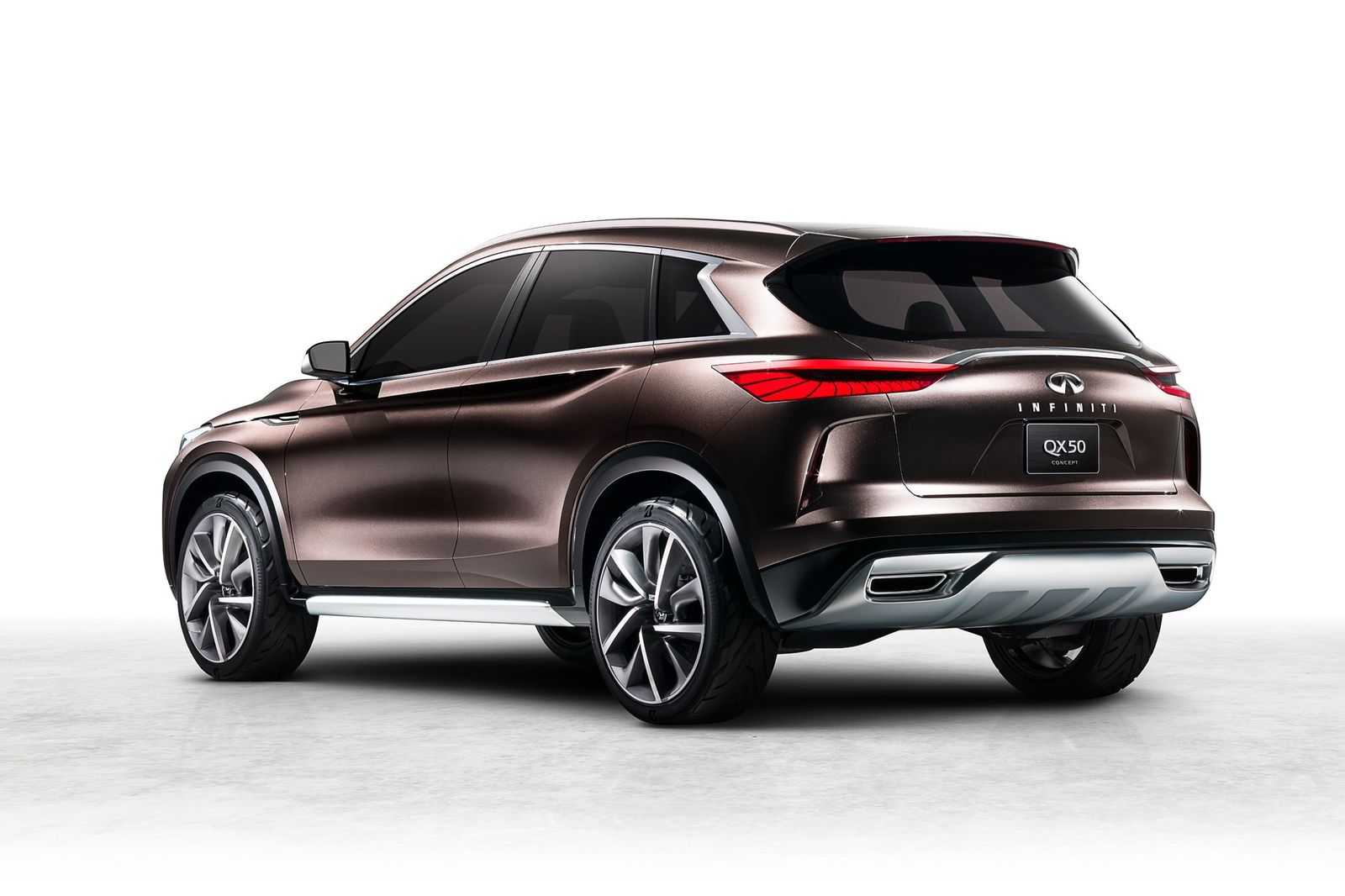 The 2.0-liter unit is said to combine the power of a turbocharged gasoline engine with the torque and efficiency of a modern diesel powertrain. Able to offer any compression ratio between 8:1 (for high performance) and 14:1 (for high efficiency), the engine delivers 268 hp and 390 Nm (288 lb-ft).
The VC-Turbo engine is expected to offer comparable performance to certain six-cylinder gasoline powertrains with a 27 percent lower fuel consumption. Since the QX50 should share underpinnings with the Q50 sedan and Q60 coupé, the VC-Turbo technology should arrive on those models as well.
Finally, Infiniti QX50 Concept also previews the brand's rollout of autonomous drive support technologies. The company's vision is to ensure the driver retains ultimate control over the vehicle, with the technology acting as a "co-pilot". The autonomous drive support systems on the QX50 preview the first production-ready version of a technology package that will eventually arrive on production models.