The Infiniti QX60 is the a renamed and updated version of the old JX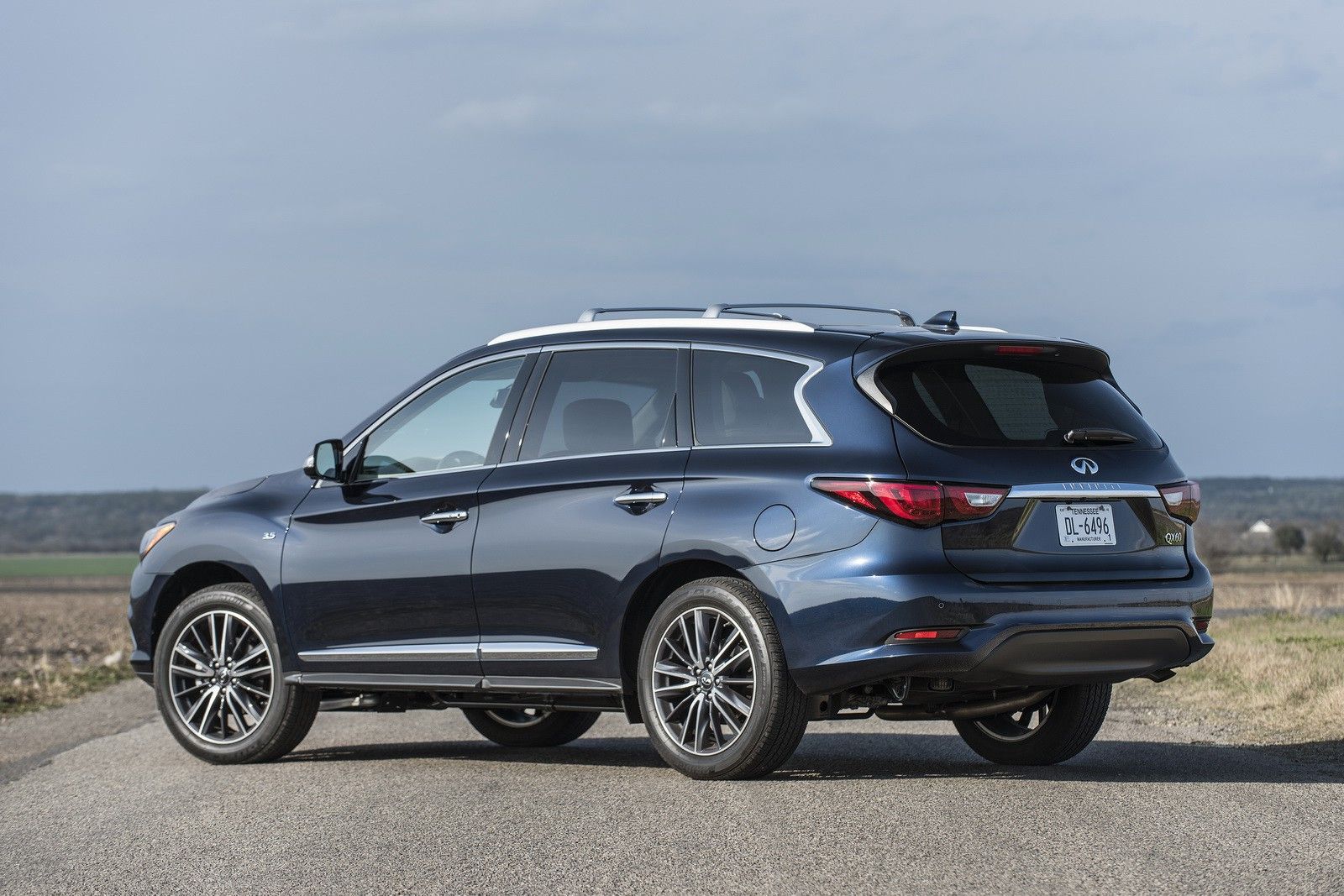 The Infiniti QX60 is the a renamed and updated version of the old JX, which alongside a refreshed Q50 have been detailed prior to their early 2016 US debut. They both are already familiar models and the updates are not major; most noteworthy is the addition of two new turbocharged engines for the sedan.
One is a three-liter twin-turbo V6 that pumps out 400 hp, a unit which will also be offered in a de-tuned state later in the year, with a lower output of 300 hp. The other is a two-liter with a single turbo that pumps out 208 hp; it is the result of parent company Nissan with Daimler.
The QX60 can still only be had with a naturally-aspirated 3.5-liter V6; no turbo forced induction power plants are available yet.
Of the two vehicles, it's the crossover that received notable visual updates both inside and out (the sedan only got the new engines). Front and rear fascias are completely restyled, to reflect the new brand identity, while the interior gains new trim materials as well as a redesigned gear selector. Active crash mitigation tech is also made available on the QX for the first time.
Aside from pointing out the changes brought to the Q50 and QX60, the same official press blurb also confirmed the reveal date for its upcoming Q60 coupe (BMW 4-Series rival). It's set to debut on January 11 at the Detroit motor show.