New adaptive suspension setup also on the menu
Launched spectacularly via a barrel roll stunt as 2017 was drawing to a close, Jaguar's E-Pace baby SUV gets a new petrol engine, fancy suspension and more tech.
First things first: the new engine. We're looking at a 2-liter, four-cylinder, turbocharged petrol unit of the Ingenium ilk making 197 hp (200 PS) that slots beneath the existing 246 hp and 295 hp powerplants.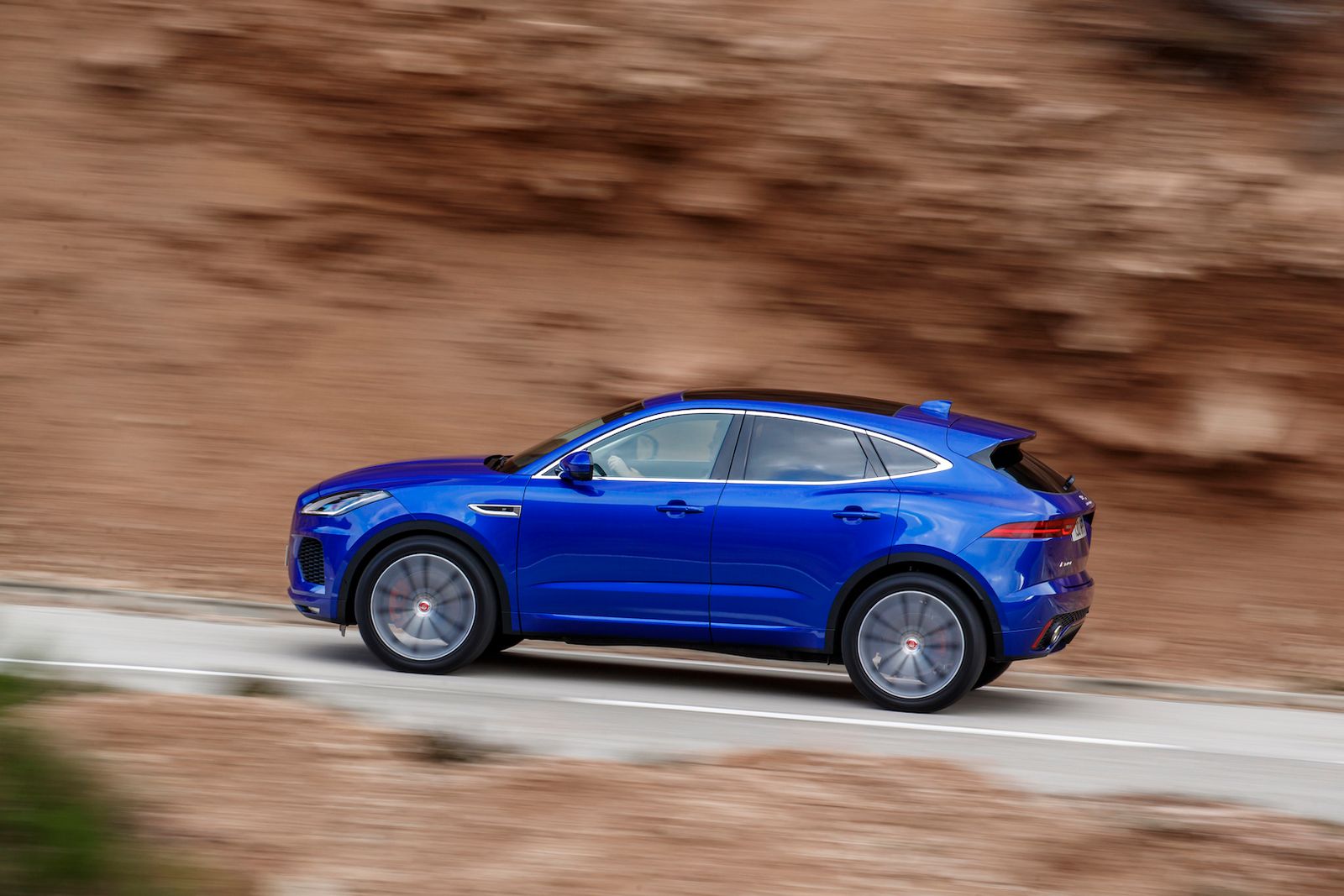 In this state, the E-Pace is said to run from 0 to 100 km/h (62 mph) in 8.2 seconds with a fuel consumption average of 8.2 l/100 km (34.4 mpg). In addition, all engines in the E-Pace lineup get particulate filters to drag down emissions.
[NativeAd]
Tech-wise, the E-Pace also gets Jag's Smart Settings feature introduced initially on the I-Pace EV. This gizmo does several things – it can sense when the driver is approaching the car by scanning signals from the car's key fob and the user's smartphone and takes steps to adjust the seat, climate controls and infotainment system preferences according to what the driver usually selects.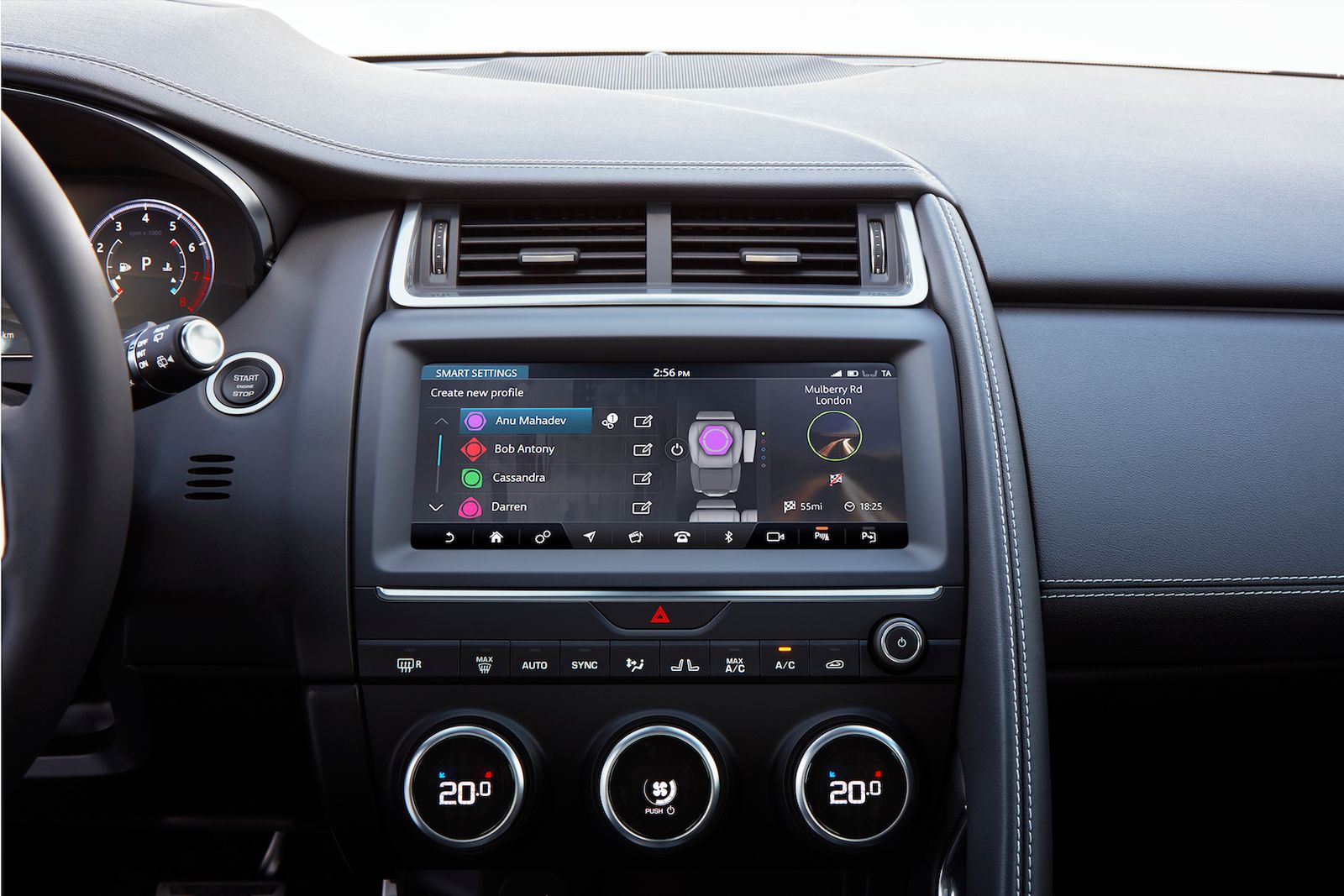 For example, the car learns that on a cold day, it should pre-heat the steering wheel or play a given song on a specific day of the week. You can get Smart Settings as part of the so-called Connect Pro Pack, which also brings a 4G Wi-Fi hotspot, navigation, real-time traffic and parking availability info.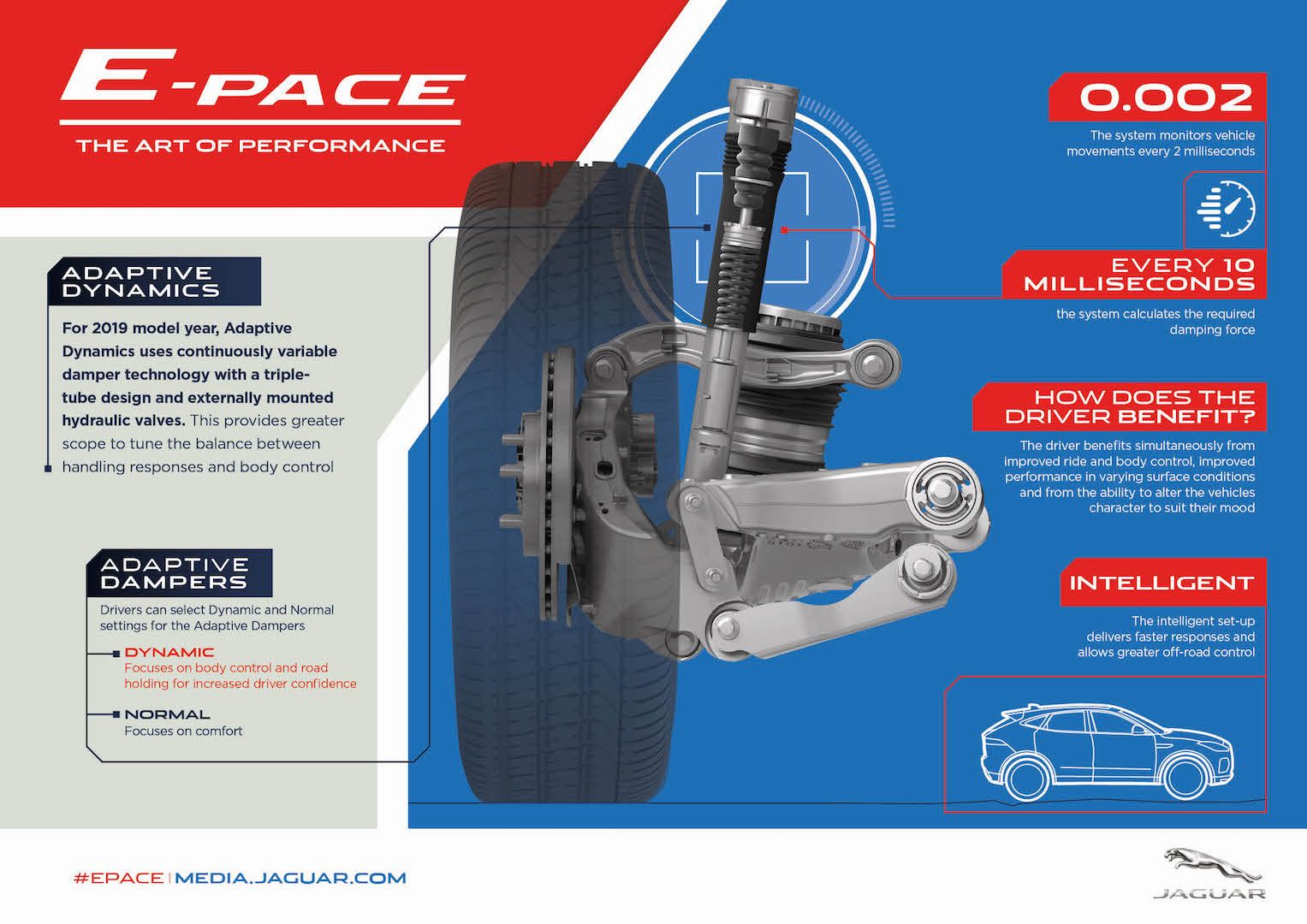 The other upgrade applied to the E-Pace is what Jaguar calls Adaptive Dynamics. The system relies on continuously variable dampers and hydraulic valves to adjust firmness according to road conditions. The setup scans vehicle movements every two milliseconds and adjusts the stiffness of the dampers for a more composed ride and more body control.