Like a clash of titans in the muscle car world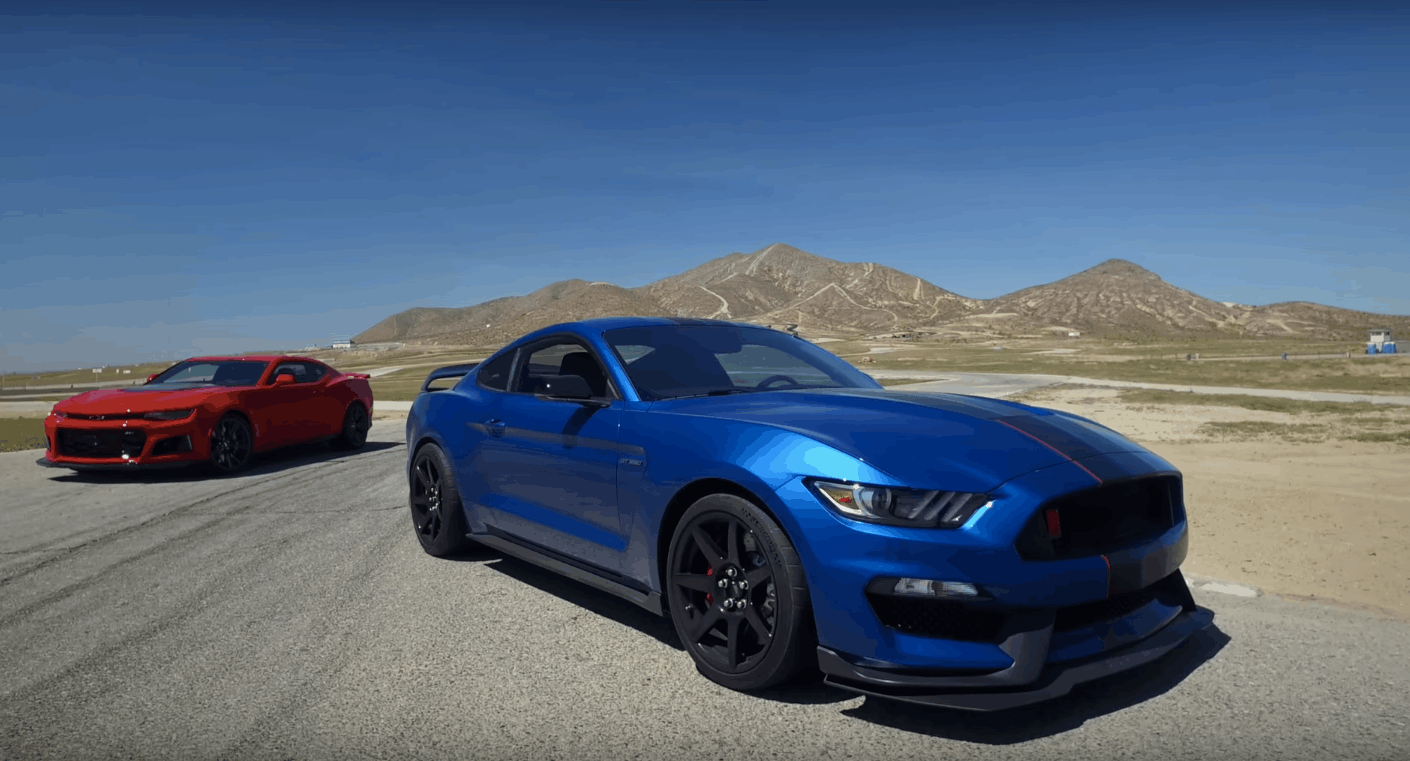 Kelley Blue Book's Micah Muzio and Zach Vlasuk orchestrate a head-on duel between the 2017 Ford Mustang Shelby GT350R and GM's 2017 Chevrolet Camaro ZL1.
The battle takes place both on the street and on the track but before you get to discover the outcome, a little something about the cars.
Relying on a 5.2-liter naturally aspirated flat-plane V8 that makes 526 hp and 429 lb-ft, the imbued Mustang now called Shelby GT350R is basically a no-nonsense performance-oriented tool.
On the other side of the ring, Chevy's Camaro ZL1 makes use of a 6.2-liter V8 cranking 650 hp and 650 lb-ft. In other words, a rock-solid hurdle for the Shelby.
So if you're keen on dropping an opinion on which one walks out in front from this encounter, do it now. Because below you'll find nine minutes of tire trashing, drag racing, and donut drawing that should keep you well entertained.