Forget about Gymkhana, this is Ken Block's new favorite pastime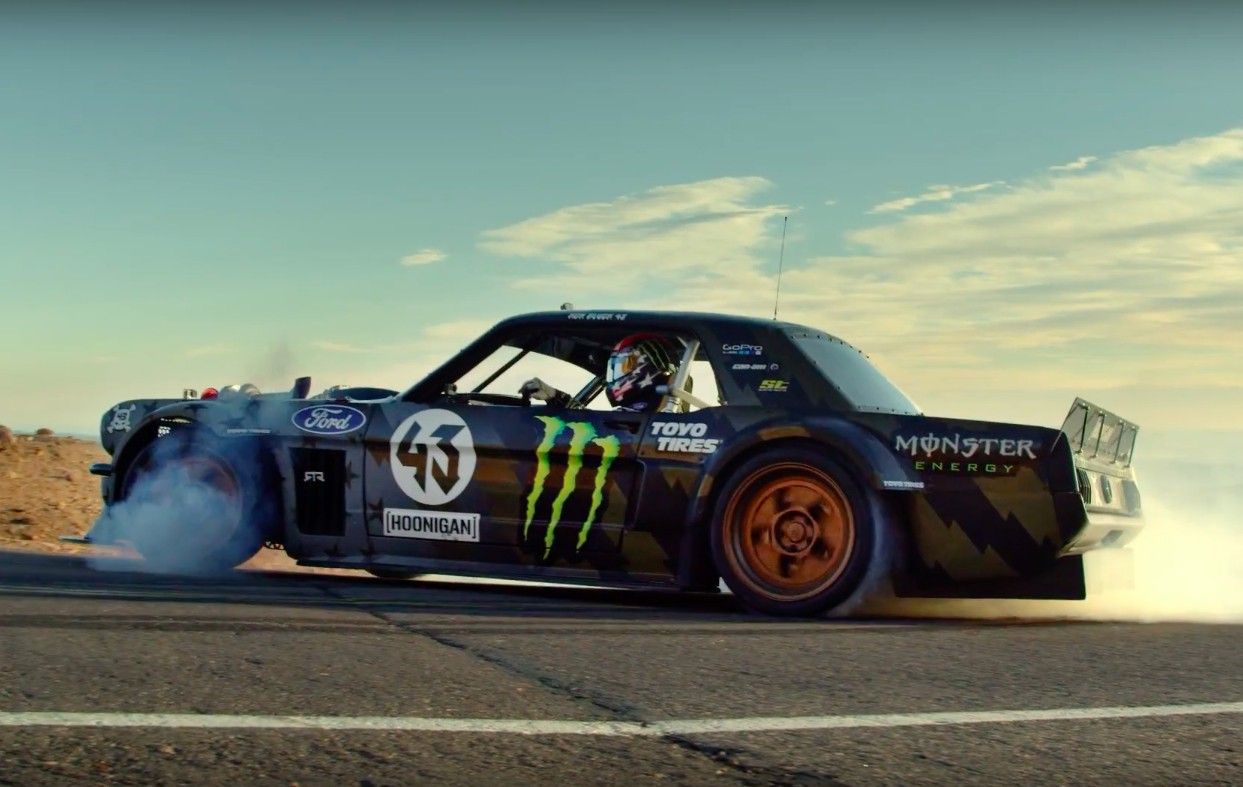 The Pikes Peak International Hill Climb needs no presentation. It's the world's greatest, most fearsome hill climb event that takes place every year in the Colorado Mountains.
In hill climb racing the idea is to reach the top of the mountain in as little time as possible, but Ken Block seems to believe there's a more entertaining way to do it.
Using his recently-revamped 1,400-hp Hoonicorn to reach the 14,115-ft (4,302-m) summit, Block drifted his way up in a spectacular yet frightening fashion, given the deep ravines just inches away from the tuned Mustang's spinning tires.
Speaking of the tires, the "Climbkhana: Pikes Peak" film was made in collaboration with Toyo Tires, which supplied the Hoonicorn with their new Proxes R888R rubber — plenty of sets, we presume.
Nevertheless, this is just a teaser for now, with the full video coming up in summer 2017. It's a long wait, but judging from the footage released so far the video may turn out to be even more spectacular than the Gymkhana series.