Designed by Death Spray Custom with a 3D effect in mind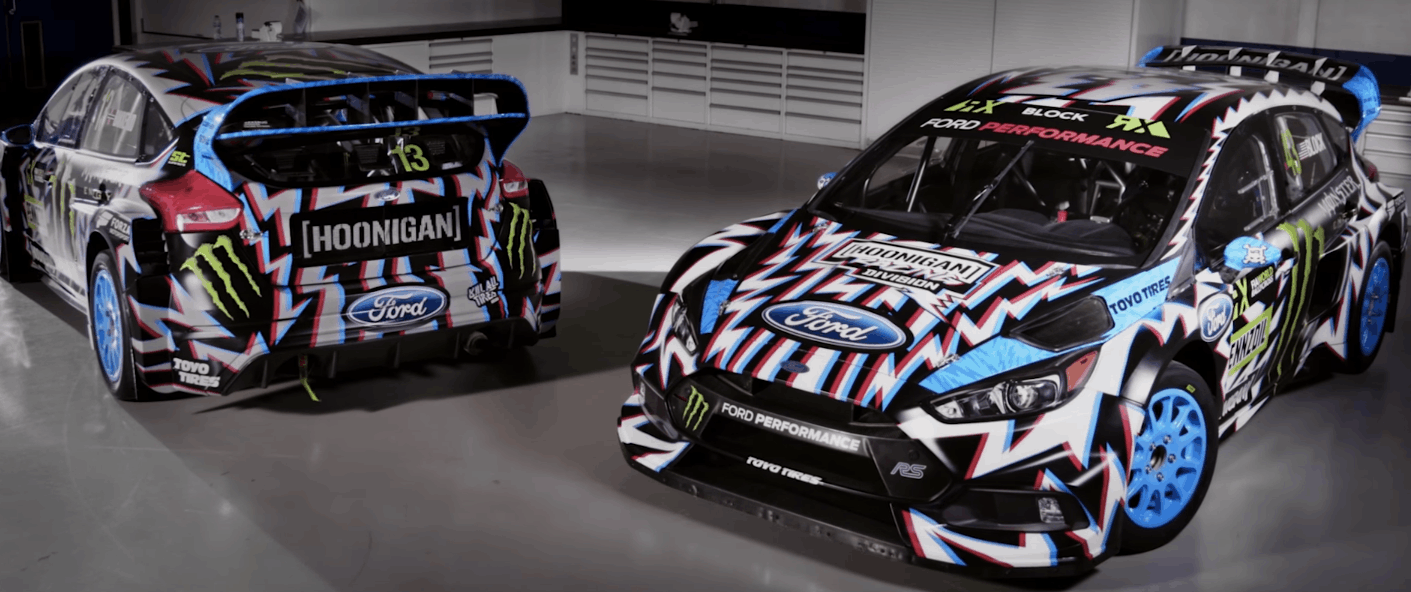 The man who put Gymkhana on the Internet map might have ceased his affair with the WRC, but found new teritories to expxlore in the World Rallycross Championship.
Lucky for Block's Hooningan Racing Division, Ford Performance is still a partner in 2017 and besides the technical support, they also came up with a new set of clothing for the Focus RS RX.
Subsequently, the car driven by Andreas Bakkerud (Block's teammate) gets the same treatment.
As much as we'd love to dissect the design cues offered by the new livery, we'll rather let you discover what's what in the video below, because we don't do spoilers here.
However, feel free to decide if the new garments are either hot or not.