Too soon?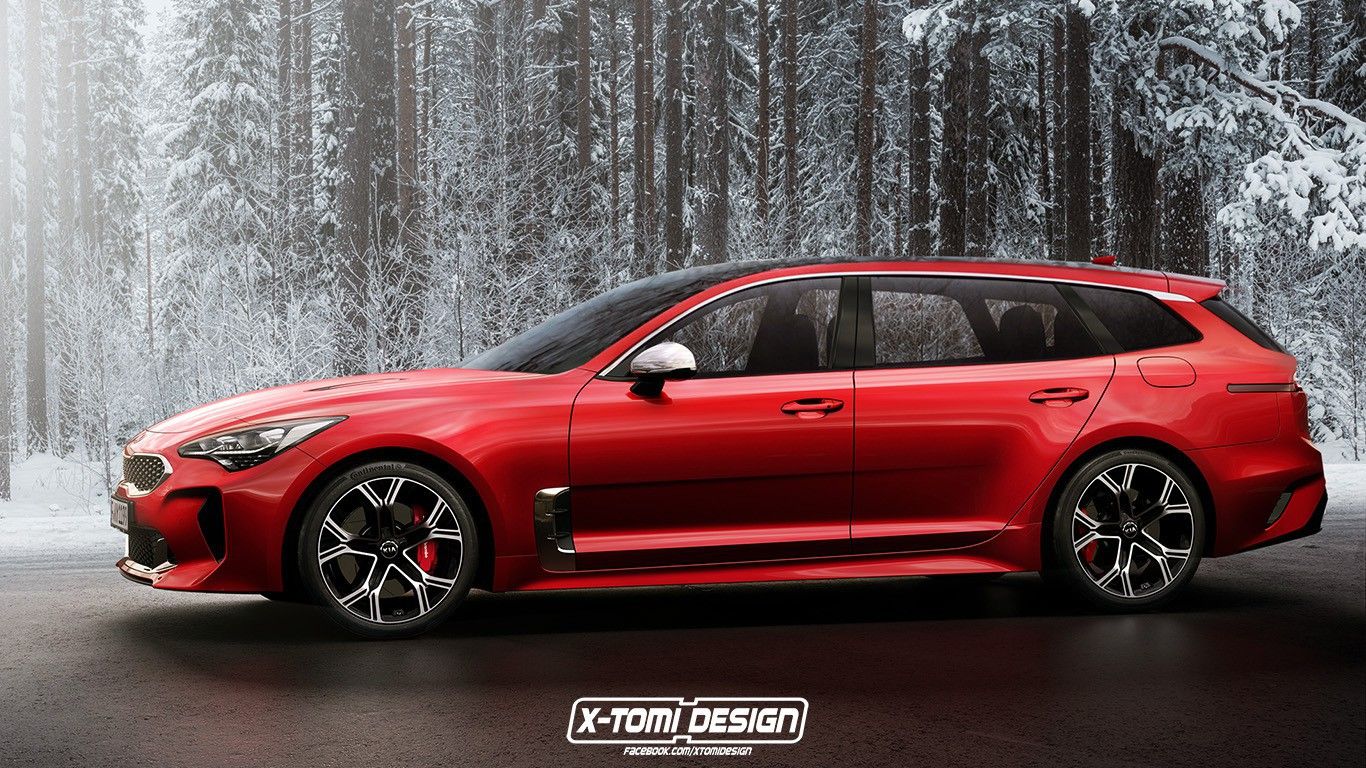 Barely out, the sporty, aggressive rear-wheel-driven Kia Stinger has already morphed into an estate thanks to digital photo manipulation. However, while changing cars like this may be a pointless exercise, this particular instance resulted in one sweet looking wagon, one which on many markets would be far more popular than the three-box body style.
Credit still obviously goes to Kia's design team which created a shape that is modern, taught and quite attractive from most angles. Heck, even that strip that extends from the rear light clusters onto the car's sides is a nice touch, one that looks just as appropriate on this fictitious estate interpretation.
The Stinger seems like a proper bit of kit: it's rear-wheel drive with longitudinally-mounted turbocharged engines that make up to 365 hp, it looks quite unique in a segment that seems to have lost the will to make something that looks original (yes, I'm looking at you Alfa Romeo, you and your Giulia) and it's probably going to be quite a bit cheaper than established rivals with similar performance figures.
via X-Tomi