One has four seats and the other is set to become the world fastest car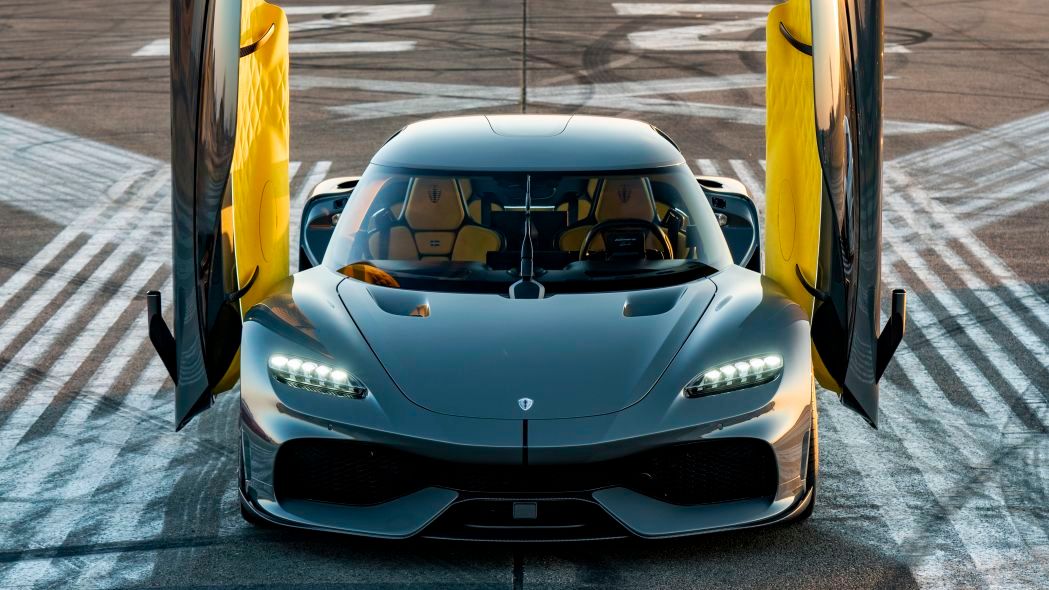 Koenigsegg released new photos of its two hypercars – the four-door Gemera and the high-speed Jesko Absolut. The two models should have been present at the Geneva Motor Show, but like many other events, the show was cancelled. So, the Swedish brand decided to play with the cars at the airfield where they have their headquarters.
Gemera is the new model in the brand's line up. It has four seats and it's packed with technology – plug-in hybrid hypercar using three electric motors and a turbocharged 2.0-litre three-cylinder engine with no camshafts (direct-drive transmission). All that helps the car deliver 1,700 hp and 2,581 lb-ft of torque which are figures you don't see every day when you look at a four-seat car. Also, it can reach 0-62 mph in 1,9 seconds.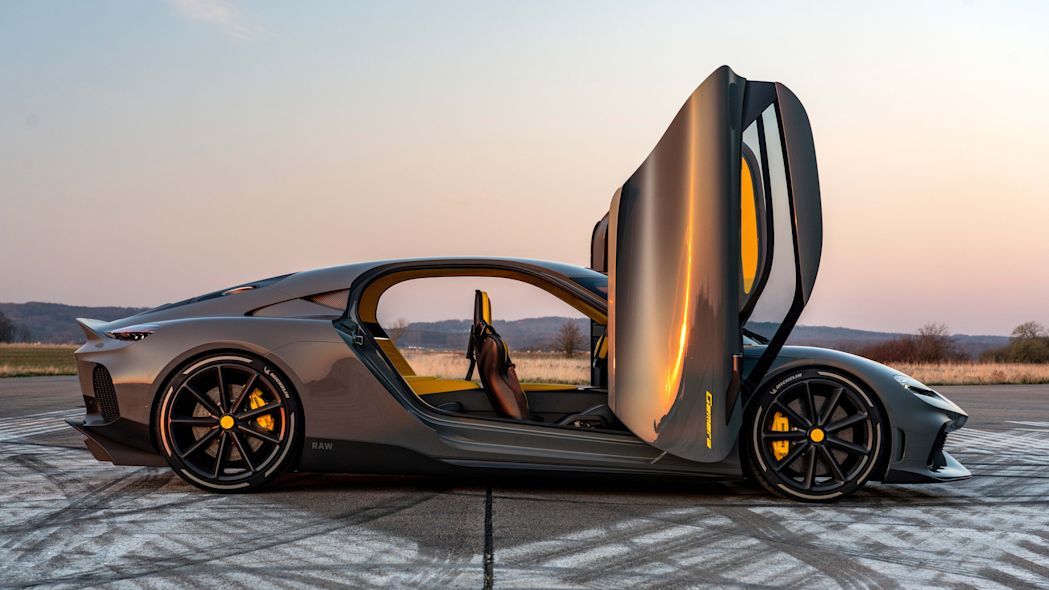 Two of those electric power plants are fitted on the rear end and make 500 hp and 738 lb-ft of torque each. The third power unit is mounted to the engine crankshaft and makes 400 bhp and 369 lb-ft of torque. The 2.0-litre three-cylinder camless petrol engine powers the front wheels and delivers 600 hp and 443 lb-ft of torque and uses the company's Freevalve technology.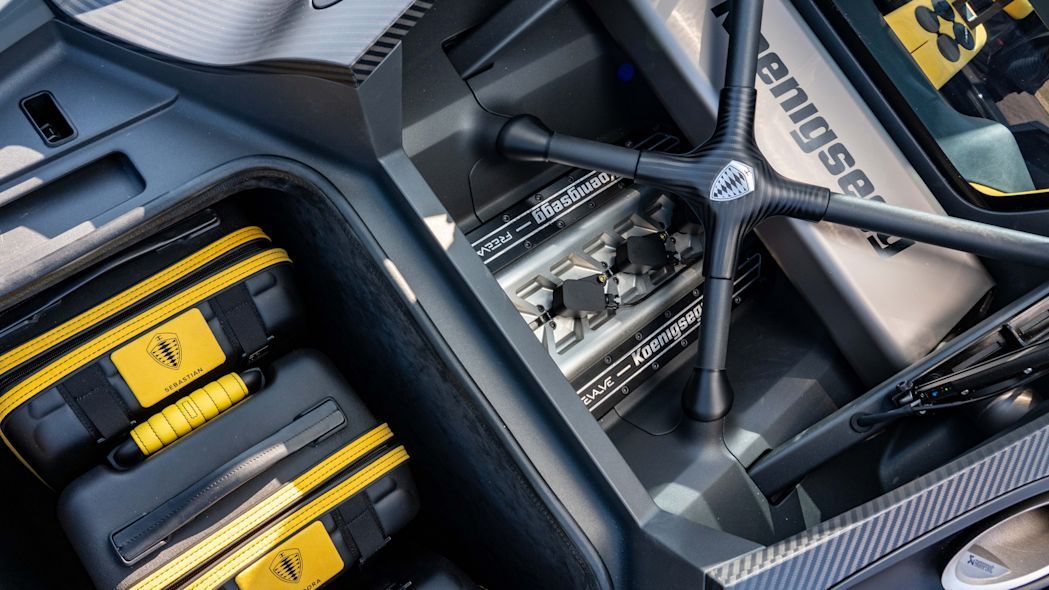 To complete the package, it comes with all-wheel drive, all-wheel torque vectoring, and all-wheel steering. Did we mention it has heated and cooled cupholders for each passenger?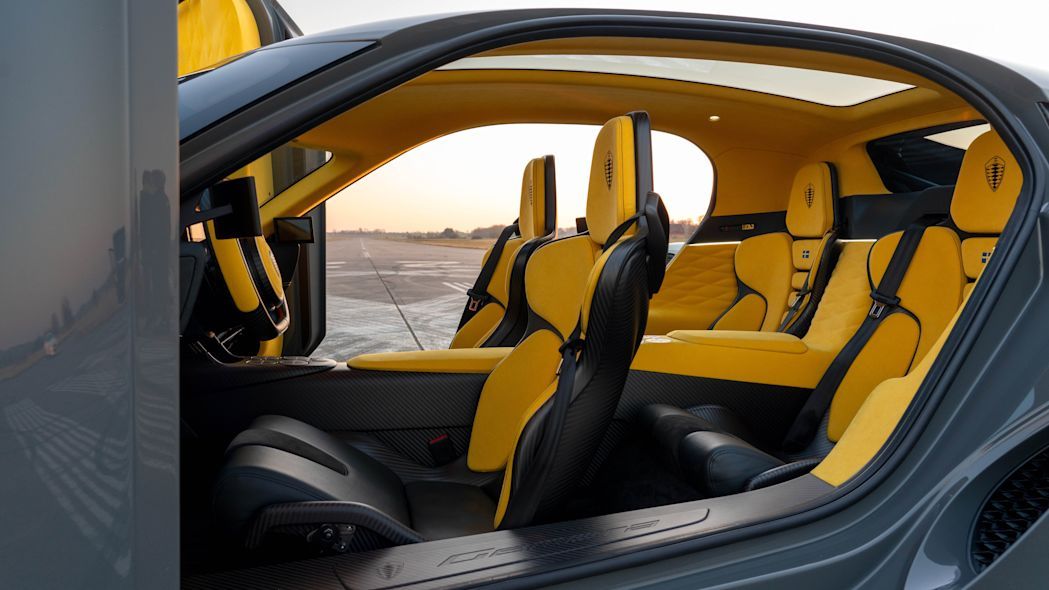 The Jesko Absolut was designed with one goal in mind – to be the fastest car in the world. So, it should reach a top speed somewhere around 300 mph. The hypercar features a twin-turbo V8 engine making 1,600 hp. Moreover, it comes with upgraded aerodynamics and has a nine-speed automatic transmission that can shift to any gear instantly.
Koenigsegg designed two rear fins which were inspired by F-15 fighter jets to reduce downforce. Afterwards, to make the hypercar as slippery as possible, the engineers extended the rear hood, added rear wheel covers, lowered the ride height, removed the front wheel louvres, and removed the front hood closed air duct.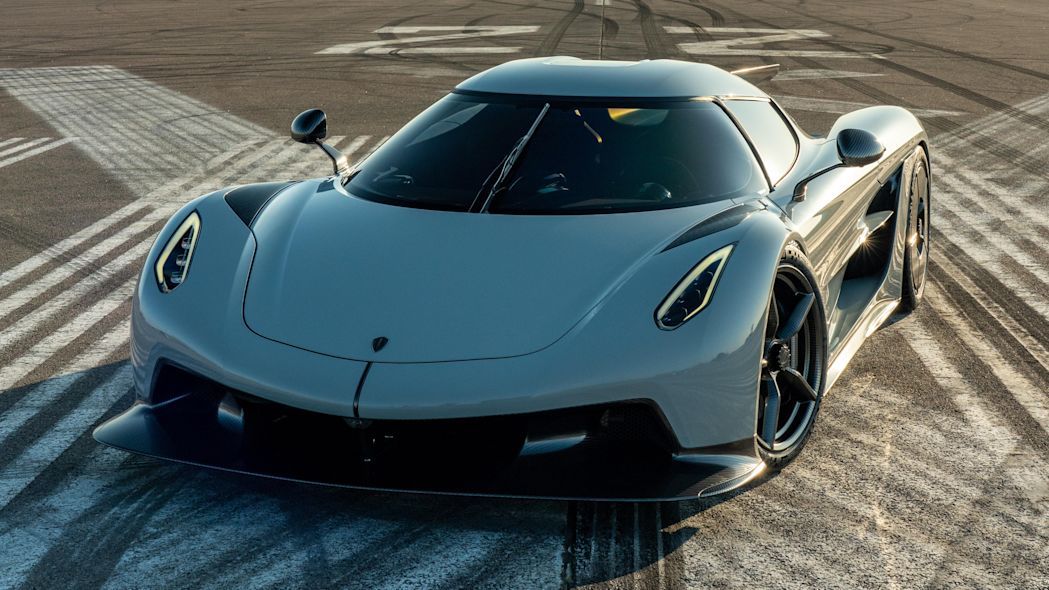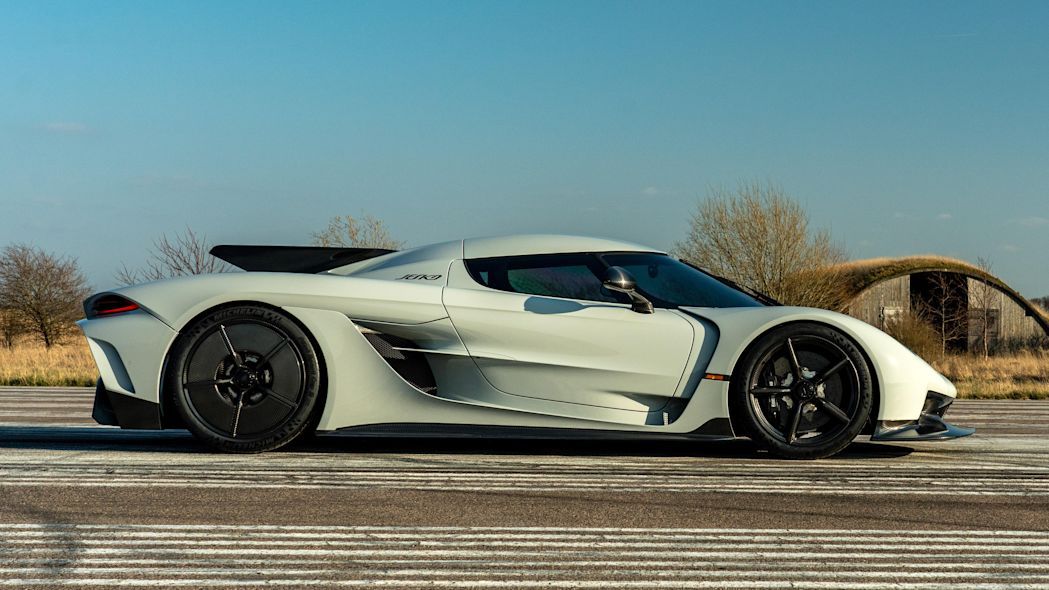 We'll have to wait and see if all these changes help the Koenigsegg Jesko Absolut become the world fastest car. Watch out Bugatti.