Would there be reason to create a third "Fiata" model?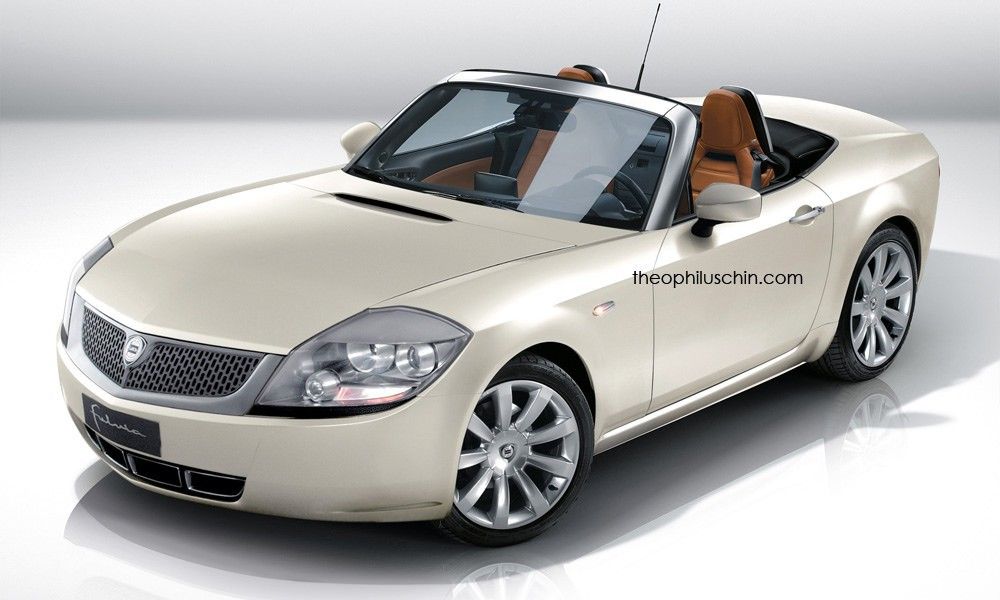 The Fulvia is an iconic two-door model from the still glorious part of Lancia's history, but its styling cues could apparently be easily adapted and grafted onto a modern shape. Take this rendering by Theophiluschin which uses the Fiat 124 / Mazda MX-5 as a base and which, for all intents and purposes, looks highly believable.
The renderer had to get creative here in order to create this digital interpretation because Lancia doesn't make any pretty cars any more and there were no styling cues from other models to borrow. He did retain the original Fulvia's rear end design, as well as the single crease that runs along its side, yet the front end is completely new and original.
It does fit the design, yet the headlight design is not really reminiscent of any modern Lancia. Even so, since the MX-5 and 124 are quite different feeling cars based on the same formula, there surely would be room for a more posh alternative with more sophisticated styling, and this Fulvia interpretation is perfect.