BMW fans, don't miss the "Blue Coffee" exhibition in Spartanburg!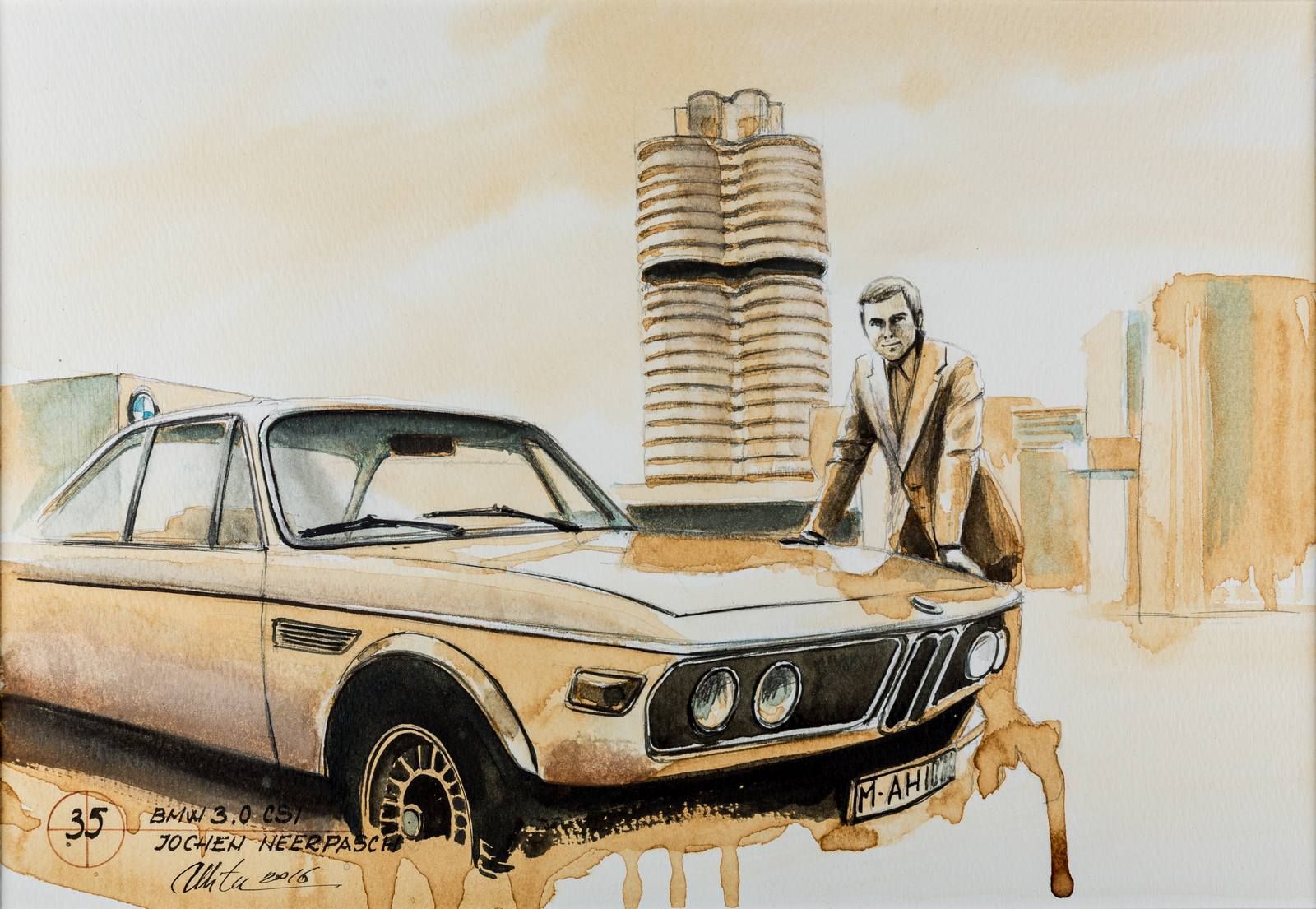 Remember Adrian Mitu's `Blue Coffee' exhibition of 101 coffee paintings about BMW's history? Well, he's at it again but this time he's focusing on a legend!
BMW M wouldn't have existed in its current form (and glory) had a guy named Jochen Neerpasch not quit Ford, where he was a wildly successful Competition Director of a team centered around the Ford RS Capri. He then went to found BMW Motorsport in 1972 alongside Hans Joachim Stuck, the hero from the 24 Hours of Nürburgring (winner in 1970), and his technical director Martin Braungart.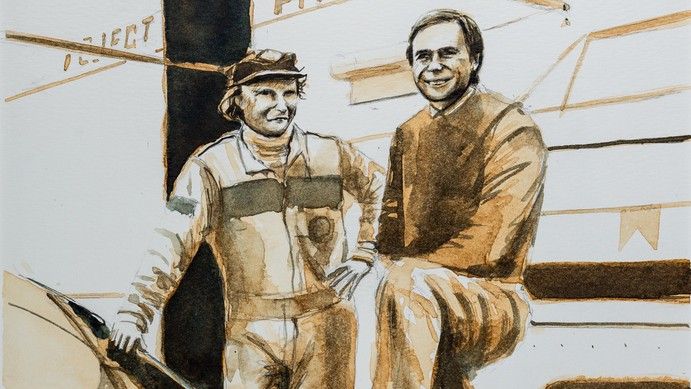 Neerpasch is one of the guys that completely changed the motorsport game in the sixties and seventies, and remained extremely relevant even in the nineties. After several stints with Cobras from Carroll Shelby in '64, Porsches and a Ford Mustang (2nd place in 1965 at Nurburgring Six Hours), Neerpasch became an endurance racing legend in 1968 with a Porsche 907 (winning the 24 Hours of Daytona) and climbed the podium several times in major races (Sebring 12 Hours, Brands Hatch, Nurburgring 1000, Le Mans, Targa Florio etc.). Retiring from racing allowed him to activate his managing and engineering side, and he soon became stellar at this.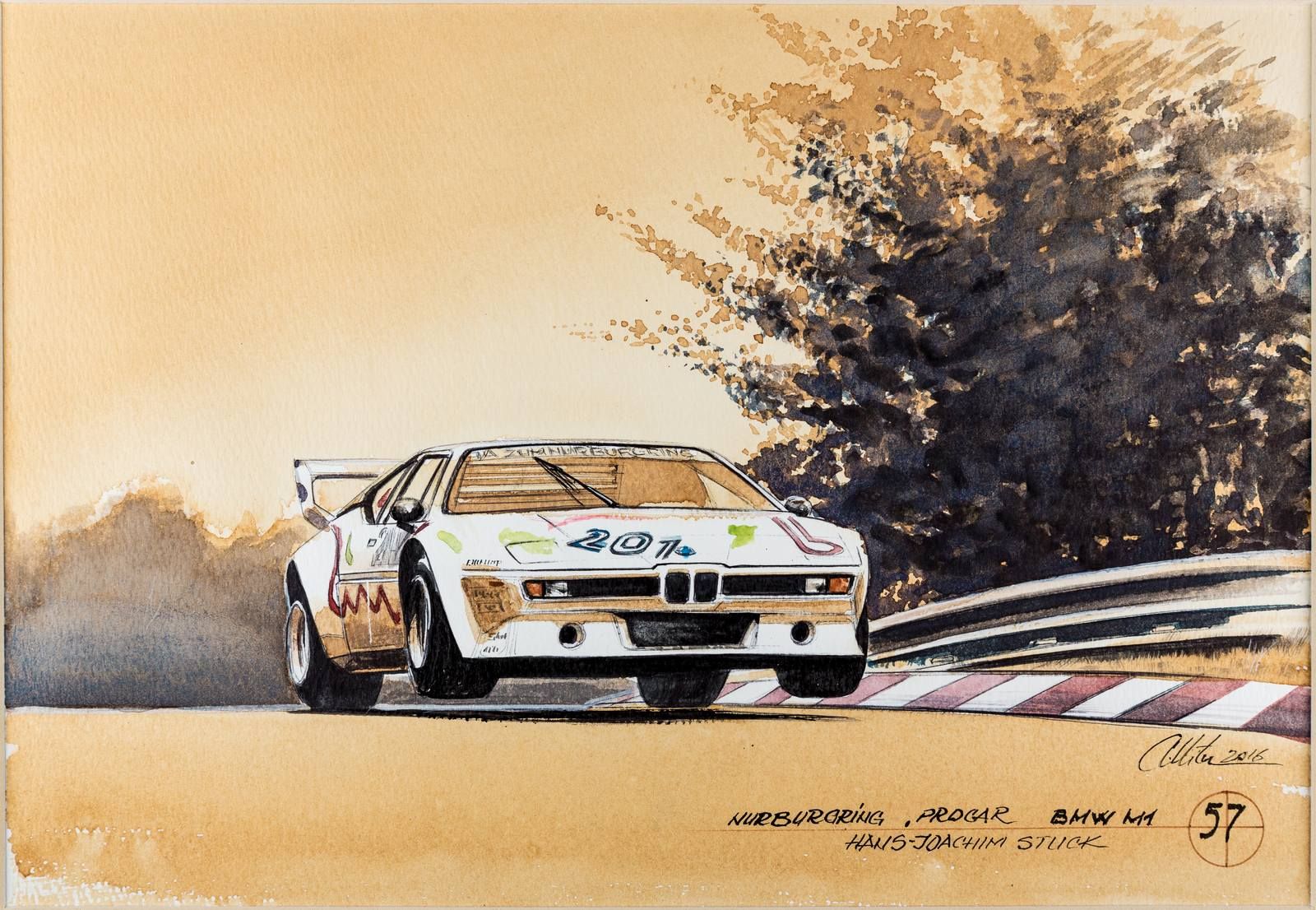 At BMW, he rapidly transformed the motorsport section into a dominating force, winning races in Formula 2, taking the European Touring Car Championship, creating the Procar series, and discovering a lot of talented drivers that would end up having successful careers in Formula 1. He was instrumental in creating technological masterpieces like the BMW 3.0 CSL, BMW M1, and the first BMW Art Cars, but most of all, he started what would become the M division. He did that by customizing "normal" BMWs to improve performance, without affecting factory warranties.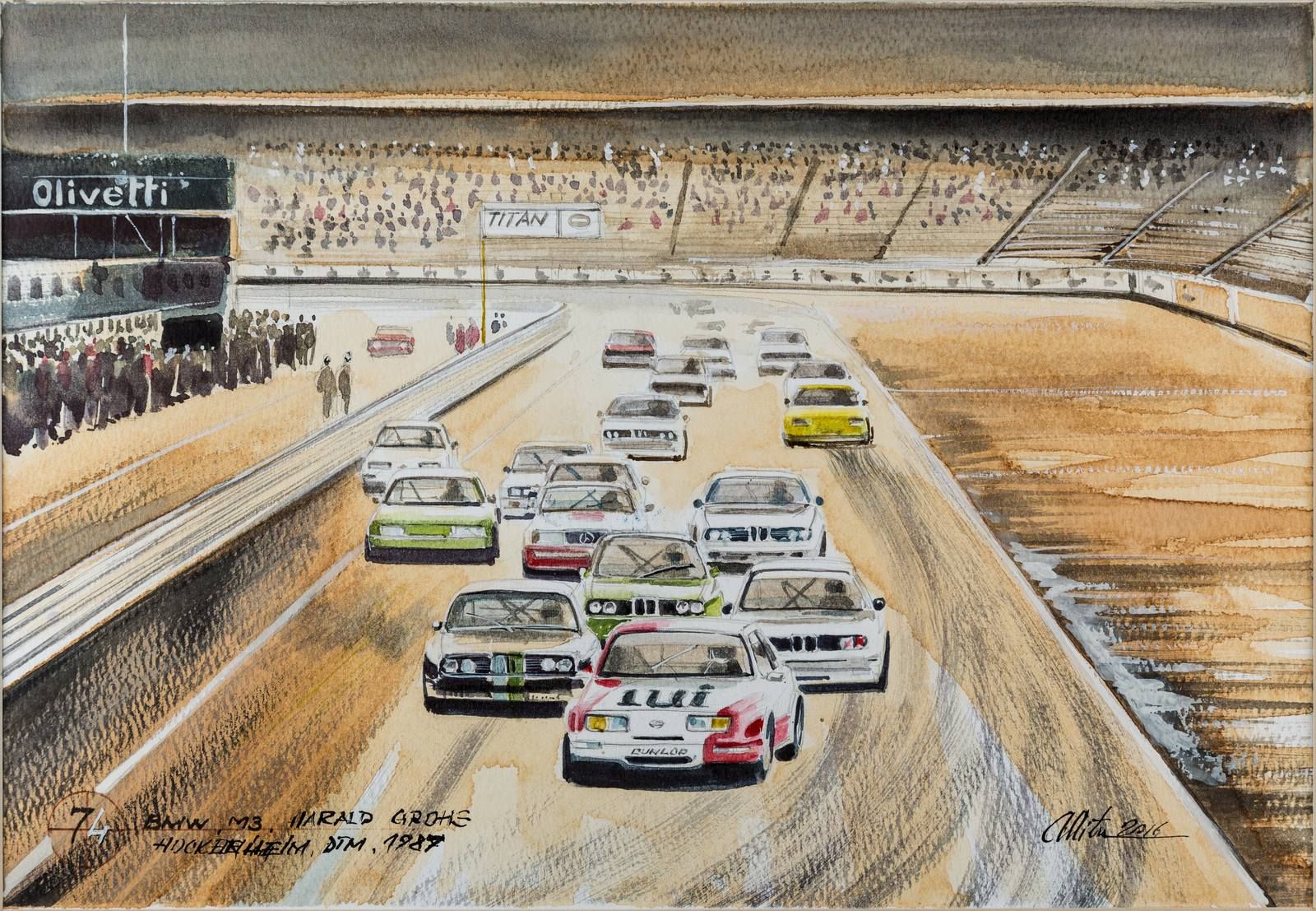 Of course, his influence on BMW Motorsport was vast, and even after he left BMW to pursue his Formula 1 dream and landed at Sauber-Mercedes (discovering Michael Schumacher and winning at Le Mans, among other things), his legacy meant that BMW remained firmly attached to motor racing as a leader, not a follower.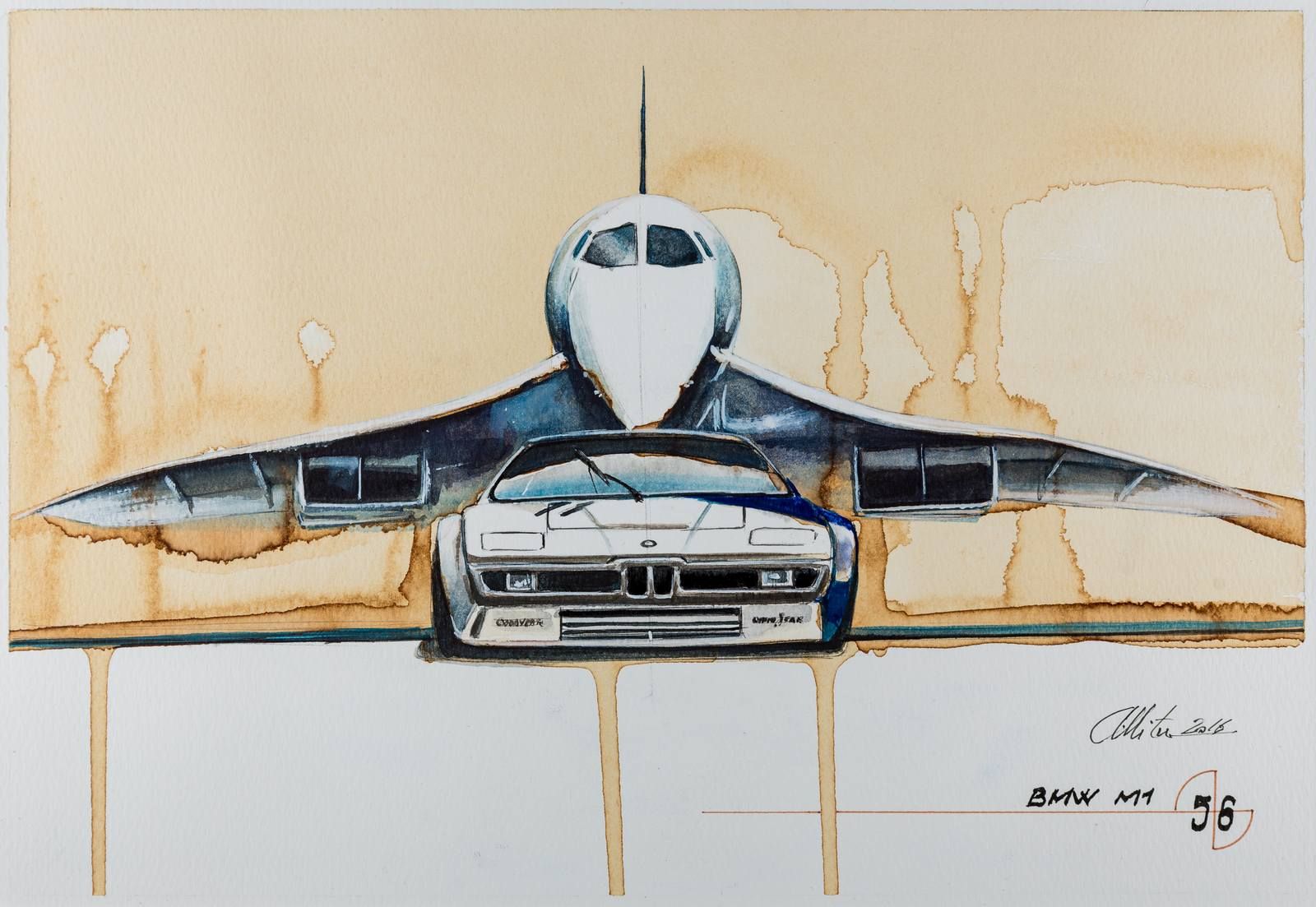 Well, one year after his first BMW coffee-painting project, Adrian Mitu, a Romanian graphic artist, prepares for the second exhibition with BMW Group Romania that will be created in another session of live paintings, focusing on this legendary man. Lots of coffee will be put into this, and the results should be stunning, as you can see from his first drawings.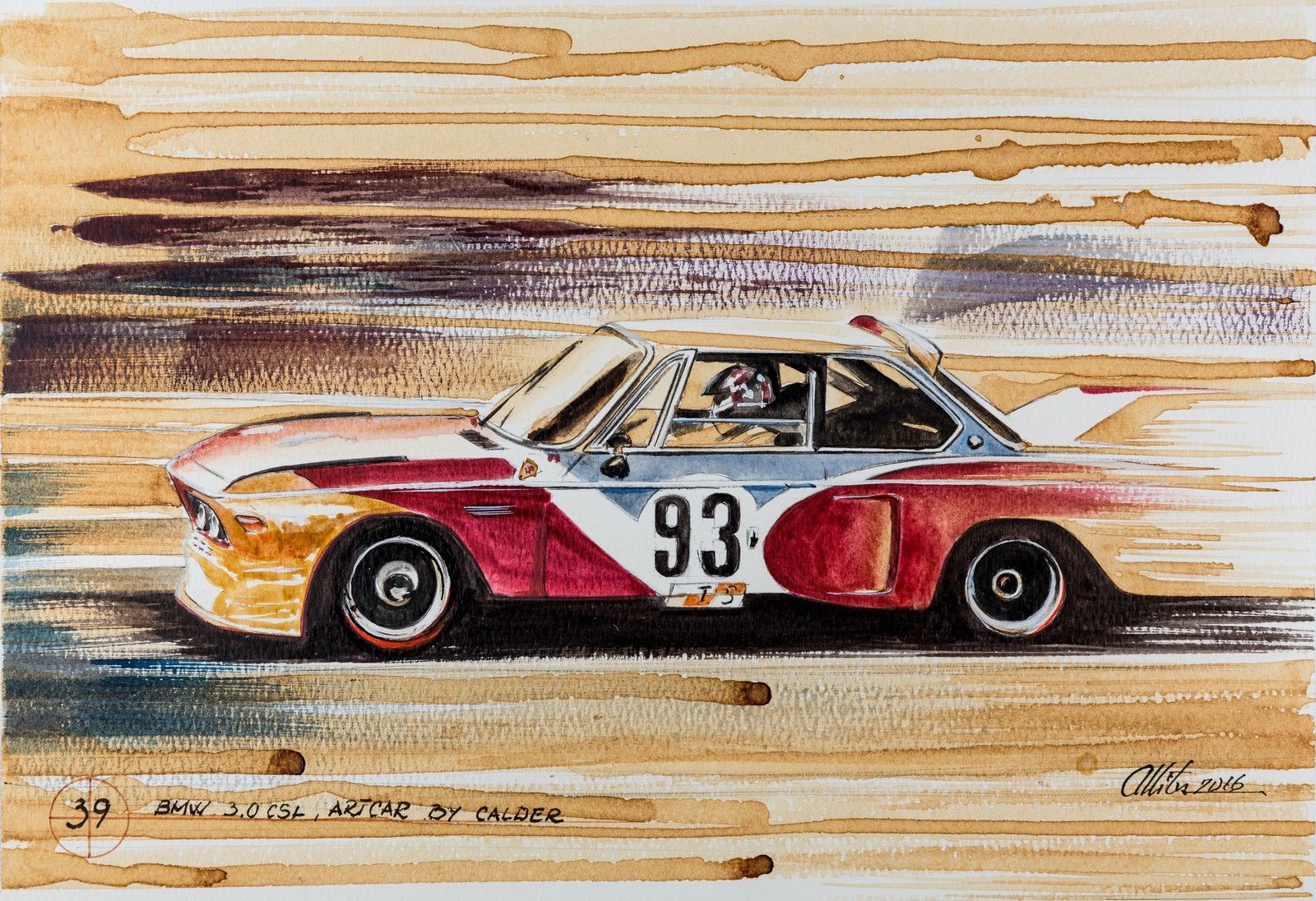 BMW fans can see his first 101 pictures at the BMW Car Club of America in Spartanburg near the BMW plant in the United States. As the new project will start this December with new sessions of live paintings and will run until early next year, we can expect to have the new drawings ready for a summer exhibition. Who knows, maybe Neerpasch himself would come and greet us!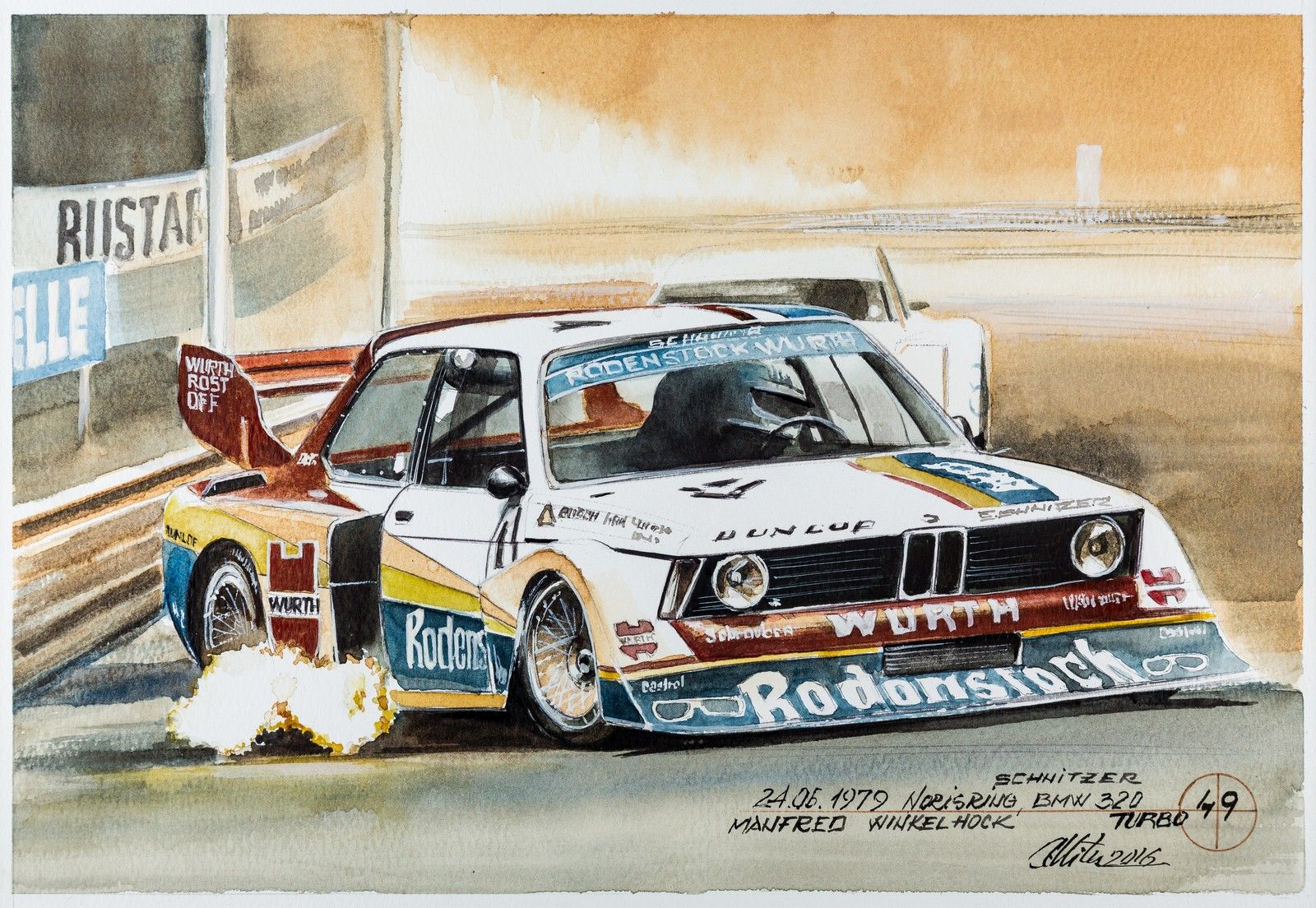 We'll drink a cup of coffee to this.
SEE MORE: The first 101 BMW coffee-painted drawings of Adrian Mitu