The wait for an all-new Lincoln Navigator is almost over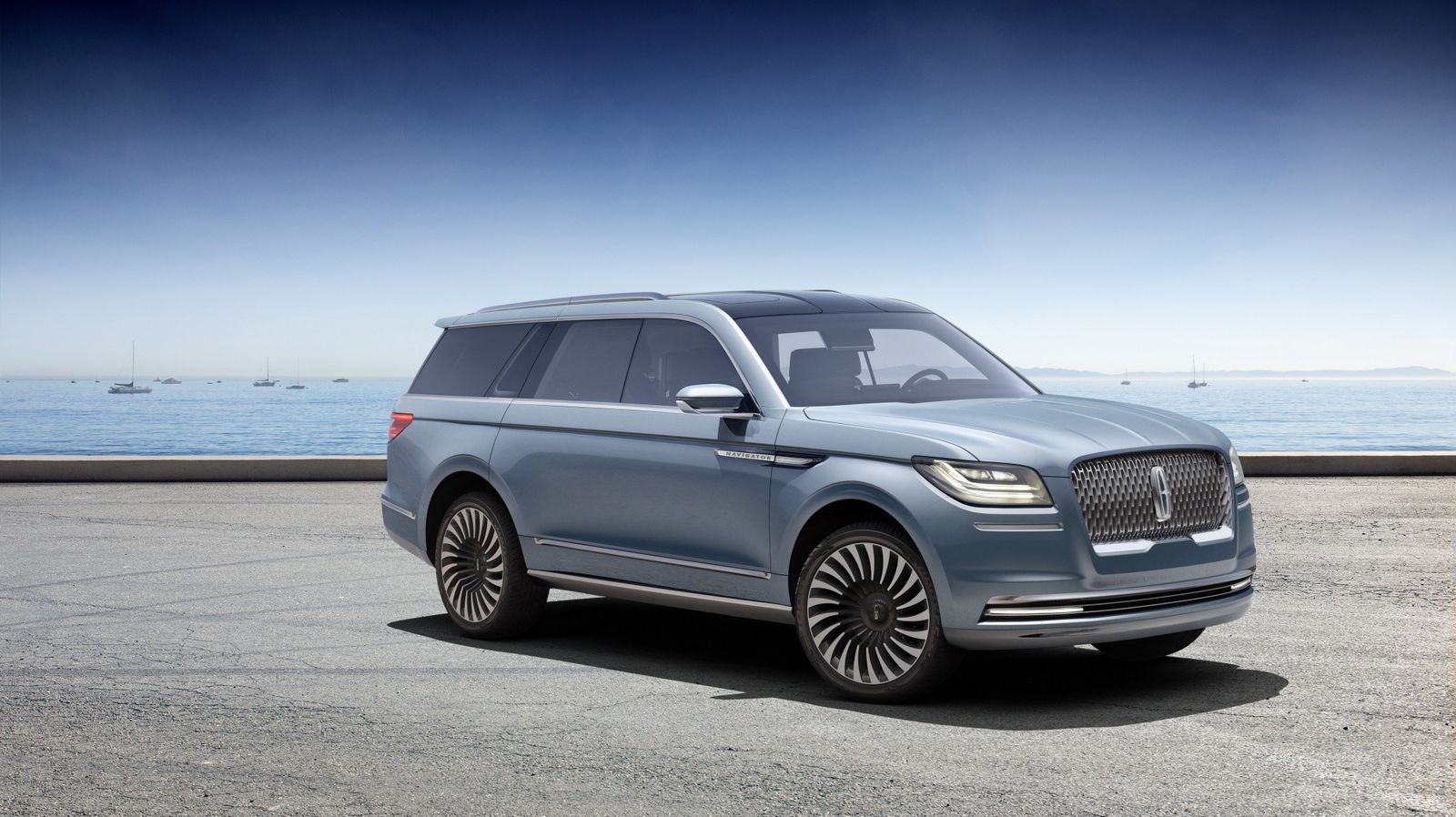 Ford's luxury division has unveiled a new study at the New York Auto Show that previews the next-generation Navigator SUV. Lincoln says the Navigator Concept has the most spacious interior ever, which is something buyers of large luxury SUVs will be glad to learn. Another good news is the fact that it rides on an all-new platform, the same that underpins the new Continental flagship sedan.
The Navigator study features the same twin-turbo 3.5-liter V6 gasoline engine found on the Continental, with a maximum output of more than 400 hp. Lincoln says the big SUV offers several drive modes to improve ride and handling and to allow drivers to find "the drive experience that best suits their mood" – including steering, suspension, and noise levels.
While Navigator owners are used to the bling factor, the study turns it up a notch or two, sporting two huge power-assisted gull wing doors and deployable concertina steps. These striking feature won't appear on the production model, but if you're willing to overlook them, the study appears quite ready to hit the streets.
The Navigator Concept sports the biggest version yet of Lincoln's new corporate grille, LED headlights, as well as LED taillights linked by a strip crossing the tailgate, Lincoln-style.
The big doors open up to allow access to a stylish, leather-wrapped cabin that offers six Lincoln-patented Perfect Position Seats. Their pretentious name is explained by the fact that they adjust 30 ways to best support occupants' different body types. For example, the driver's seat offers independently deployable thigh supports for maximum comfort.
The dashboard looks uncluttered and sends a retro vibe thanks to the clean surfaces and the old-school steering wheel. Only the two big screens on the dash and the four monitors on the head restraints remind us this is a 21st-century vehicle.
Another flashy feature is the custom wardrobe management system located in the trunk while the Revel audio system is specially tuned to create "the highest-level sound and visual quality."
The Navigator Concept packs many safety technologies, including Pre-Collision Assist with Pedestrian Detection, a 360-degree camera, enhanced park assist, and a lane-keeping system, among other things.
The third-generation Lincoln Navigator is expected to go on sale sometime in 2017.