Lotus is marking the 50th anniversary of its Hethel plant with a limited edition Evora 400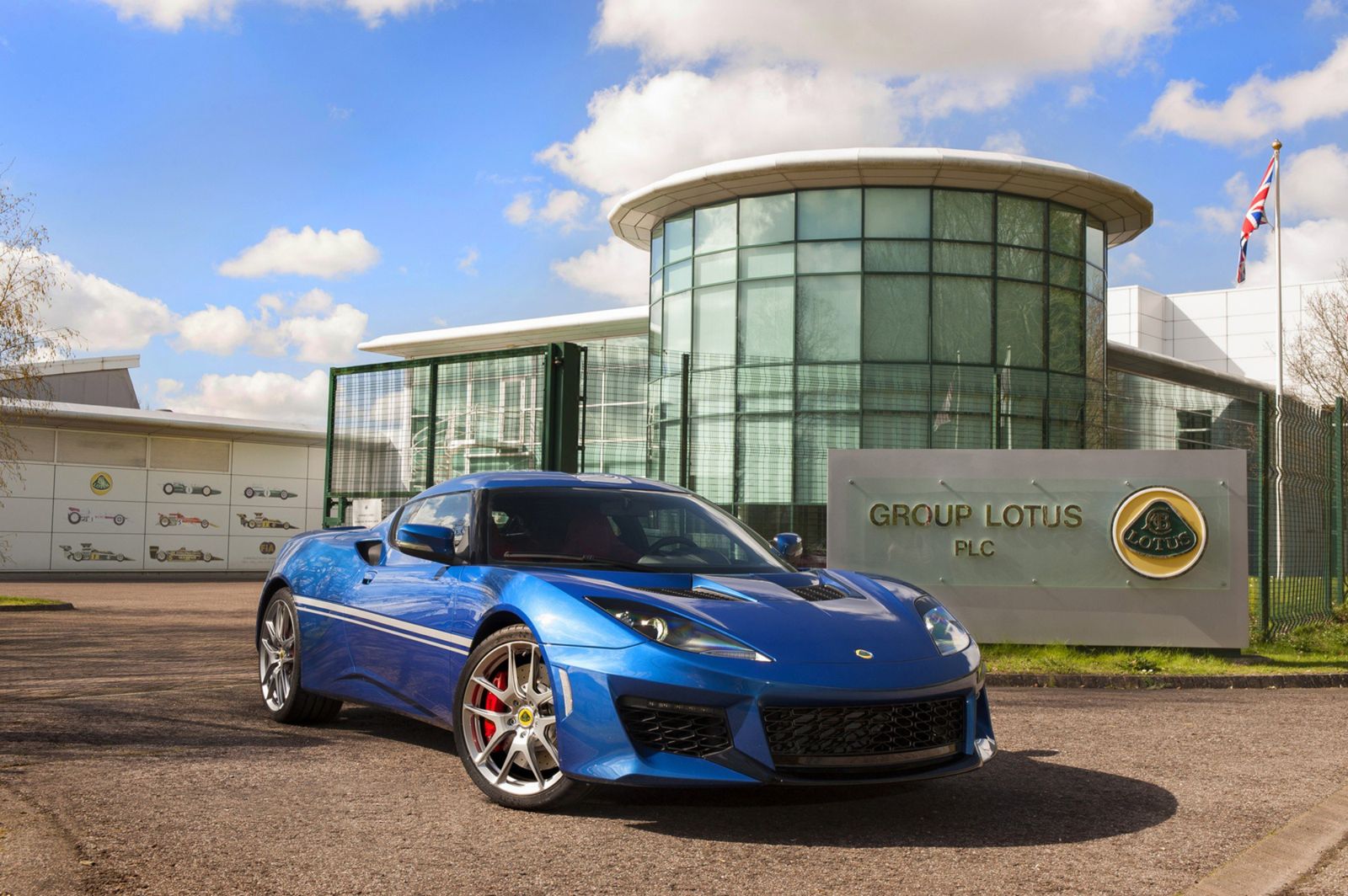 Suggestively called Hethel Edition Evora 400, the special model is available in three exclusive colors, with matching trim options and a special commemorative build plate. Buyers can have it in Essex Blue, Motorsport Black, and Racing Green, with either black or red leather or Alcantara interior trim available depending on bodywork color.
Each car rides on lightweight silver forged aluminum wheels with contrasting brake calipers, while bespoke graphics complete the Hethel Edition's standout look. As a matter of fact, the limited edition model also serves as a showcase for Lotus' bespoke program, inspiring customers to tailor vehicles to their personal taste.
Nothing changes from a mechanical point of view, with the Hethel Edition Evora 400 featuring the same mid-mounted, 3.5-liter V6 engine, which delivers 400 hp and 410 Nm (302 lb-ft) of torque. Thanks to the engine, the revised aluminum chassis, and the lightweight composite body (the car tips the scales at 1,395 kg or 3,075 lbs), performance is spectacular.
The Hethel Edition Evora 400 sprints from 0 to 60 mph in just 4.1 seconds (0-100 km/h in 4.2 seconds) and reaches a top speed of 186 mph (300 km/h) with the manual transmission (174 mph/280 km/h with the automatic). As far as handling is concerned, the Evora 400 is capable of lapping the Hethel test track in 1 minute 31 seconds – six seconds faster than the previous model.
Prices for the Hethel Edition Evora 400 start from £75,500 in the UK and €100,500 in Germany. According to Lotus, the limited-edition Evora 400 is the first in a series of special products and events marking the inauguration of the facility in Hethel, Norfolk, 50 years ago.