It sports the emblematic John Player Special livery used by Lotus F1 cars between 1972 and 1986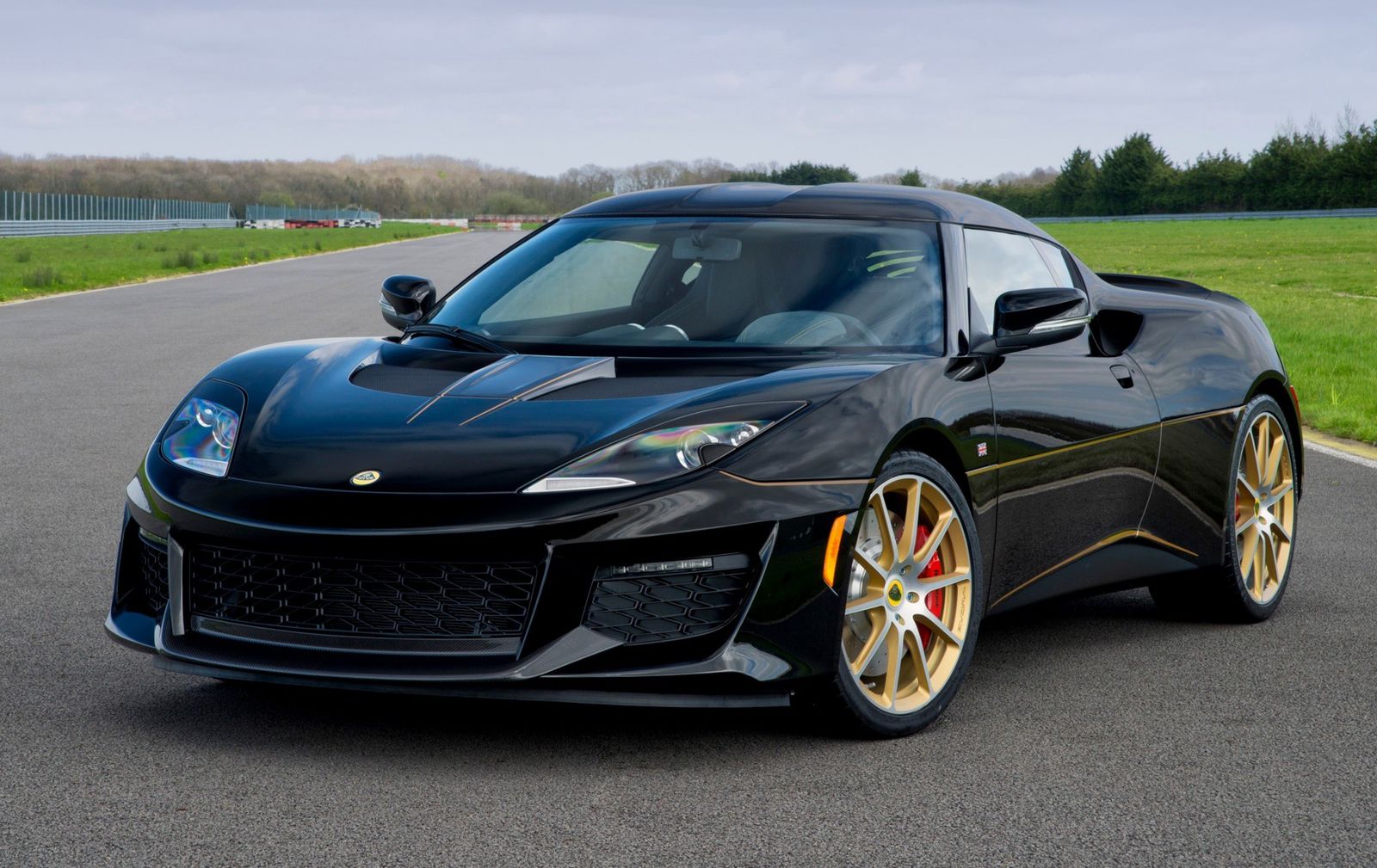 Lotus has given the Evora Sport 410 the company's most famous F1 livery as it marks the model's sales debut in North America.
It goes by the long name of 2017 Lotus Evora Sport 410 GP Edition, but we figure it's totally worth having to pronounce it every single day when people ask you what car it is.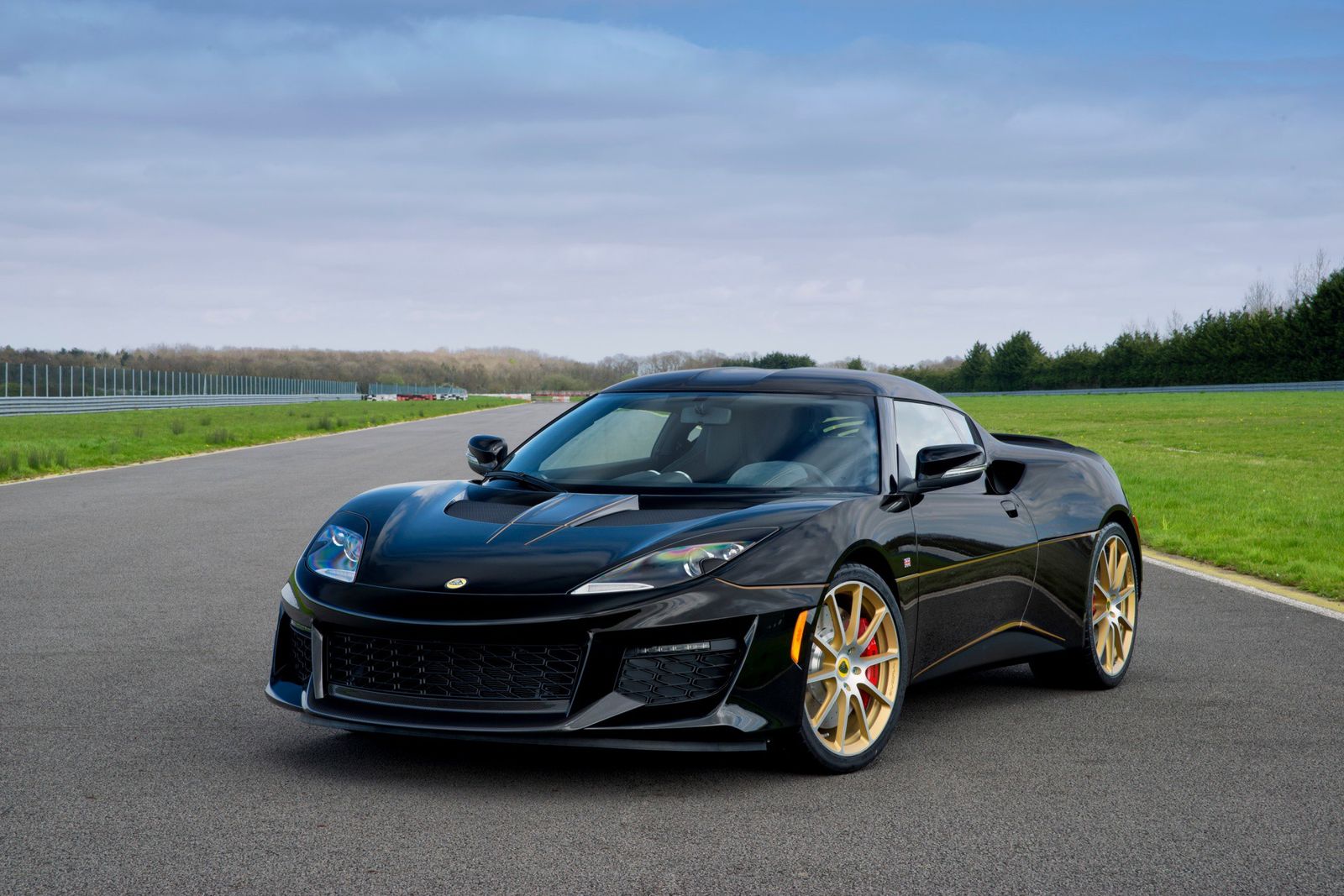 Built by Lotus Exclusive, the GP Edition is available in Lotus' John Player Special F1 color scheme used between 1972 and 1986, as well as several other paint options. We'd go for the JPS look, however, as black and gold fit it perfectly.
The GP Edition is mechanically identical with the Lotus Evora Sport 410, which joins the base Evora 400 in the company's North American lineup as the lightest and most focused iteration of the 2+2 GT. It's also the fastest road-going Lotus sold in the U.S. to date, capable of covering the 0 to 60 mph (0-96 km/h) sprint in 3.9 seconds and reaching a top speed of 190 mph (306 km/h).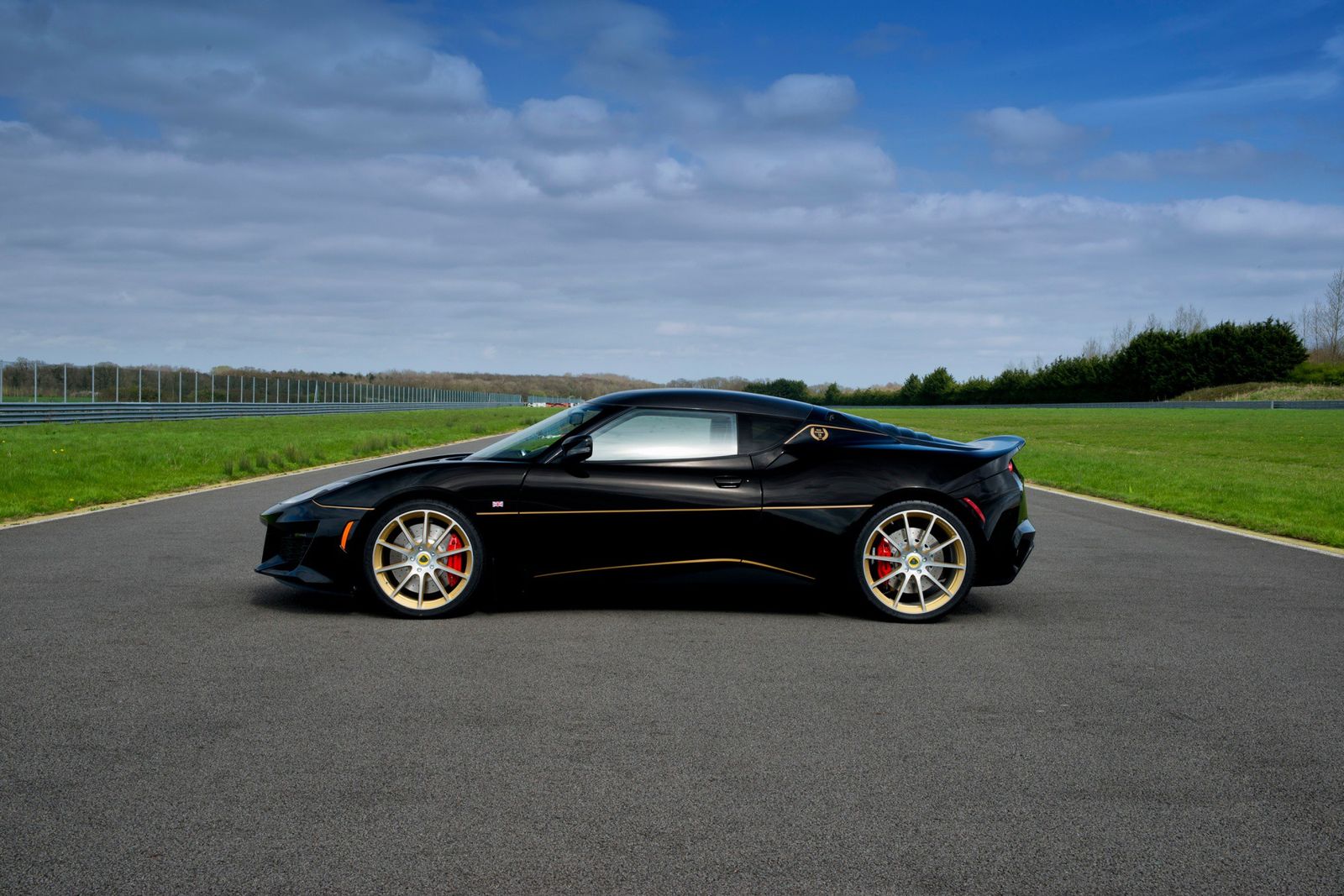 The blistering performance is made possible by the 3.5-liter supercharged V6 gasoline engine producing 400 hp at 7,000 rpm and 301 lb-ft (410 Nm) of torque at 3,500. Fitted as standard to a six-speed manual (a six-speed auto is optional), the Evora Sport 410 also packs a Torsen-type limited slip differential for more traction and higher exit speeds when cornering.
Lotus says the 2017 Evora Sport 410 has undergone significant development to meet the specific demands of the North American market and qualify as a fully type-approved model.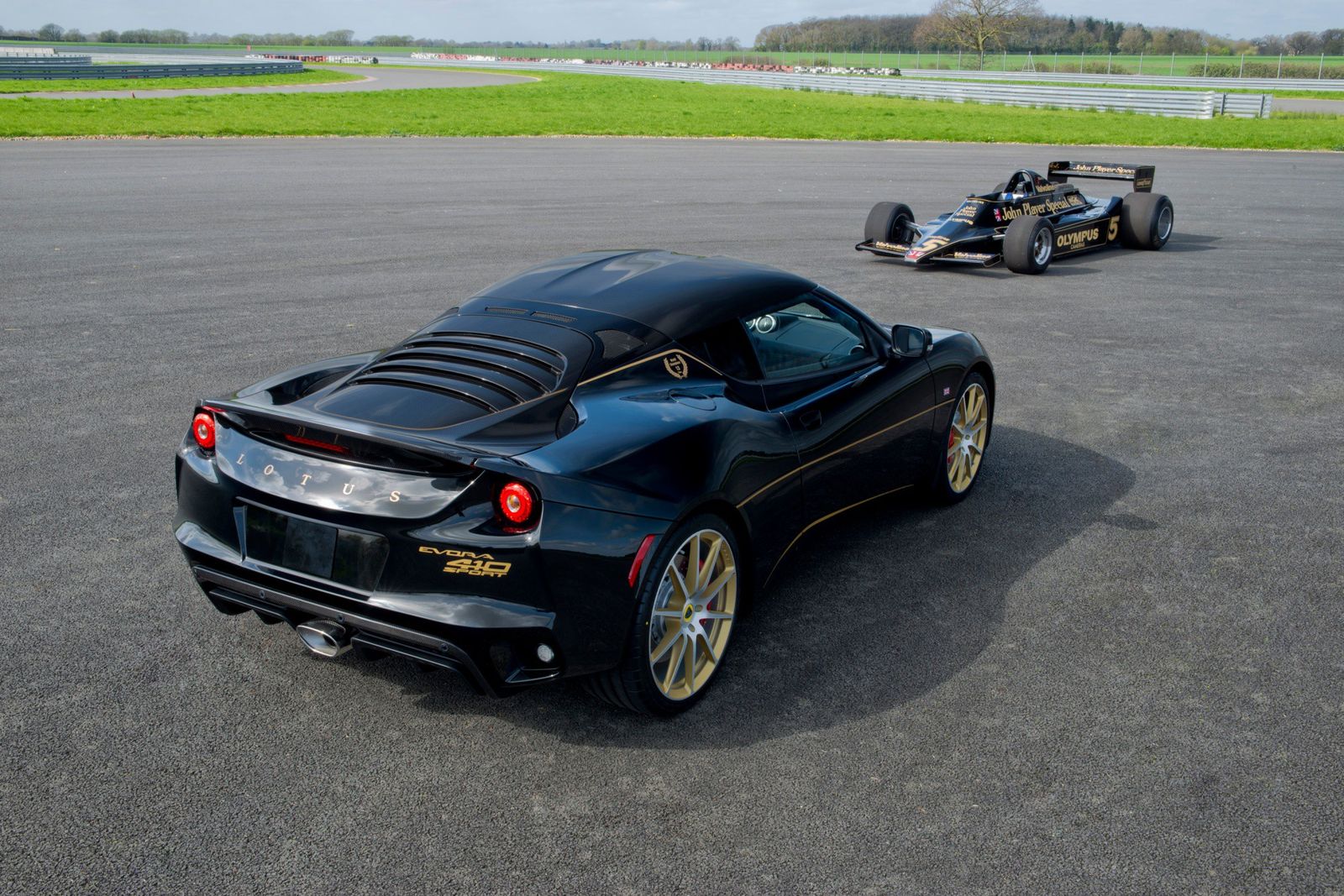 Thanks to their obsession for lightness, Lotus engineers have managed to get rid of 132 lb (60 kg) compared to the North American-spec Evora 400. It tips the scales at 3,020 lb (1,370kg) — or 2,910 lb (1,320 kg) with no fuel and lightweight options selected.
Lotus will build just 150 units a year of the Evora Sport 410 worldwide, while the GP Edition has a total production run of just five examples.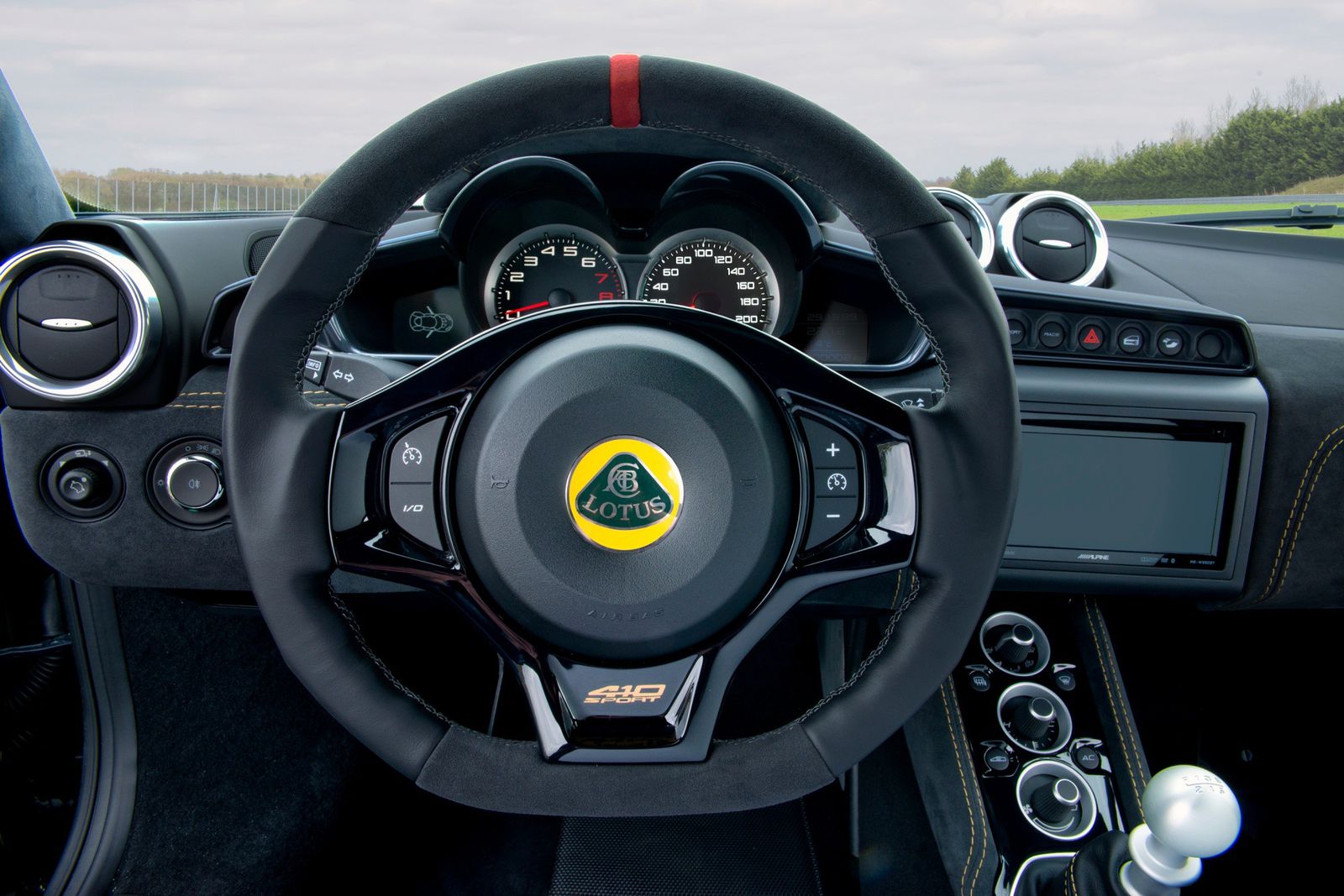 The Evora Sport 410 GP Edition starts at $110,000 (excluding taxes) in the US, commanding a premium of $5,800 over the regular Evora Sport 410. If you're interested, you should hurry up because Lotus says the next six months of the market's allocation are already spoken for.