Lotus knows a thing or two about building light cars and the latest iteration of the Exige proves it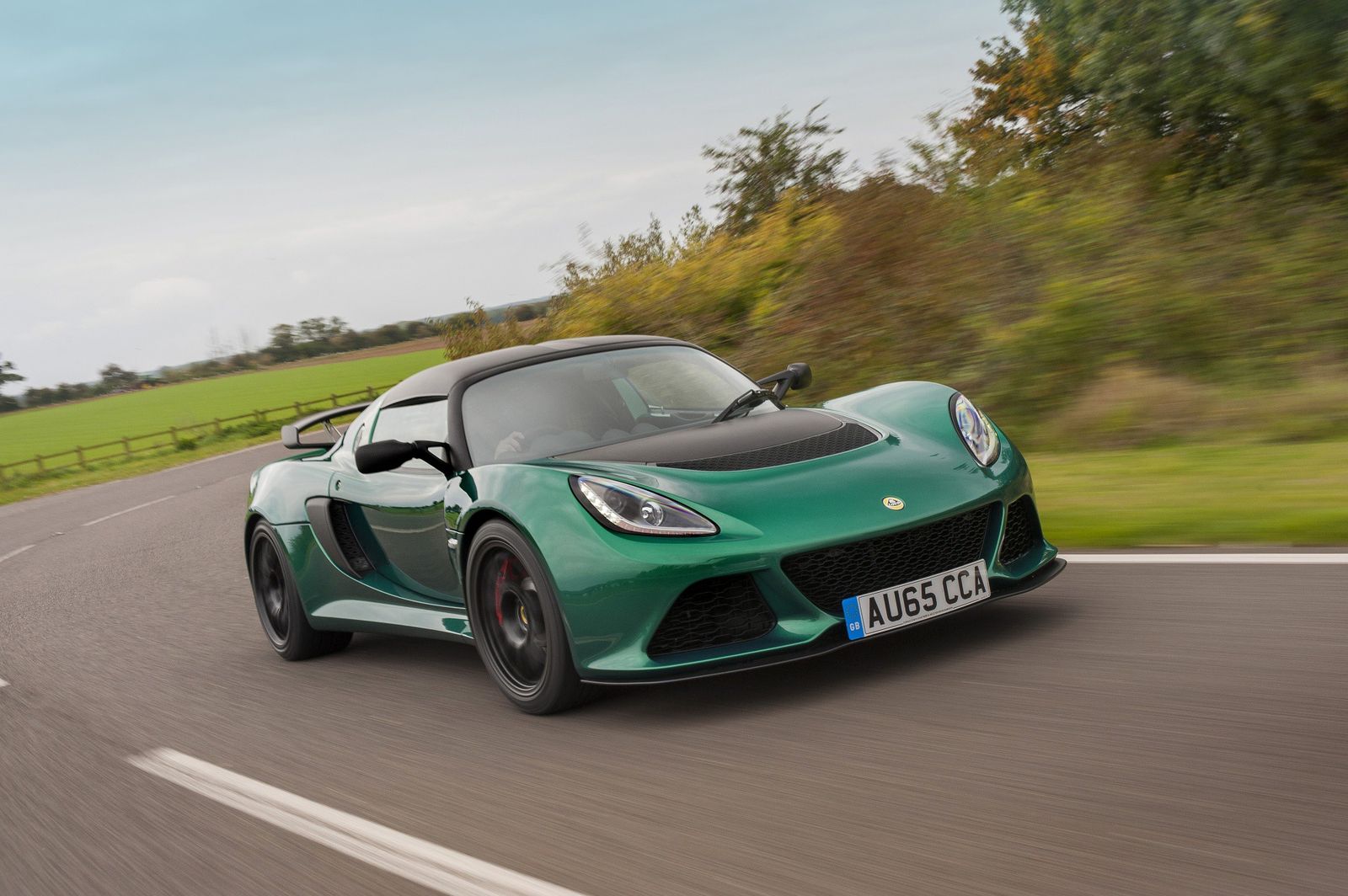 Lighter and faster than ever before, the Exige Sport 350 adopts the "Sport" naming designation, which has also returned on the Elise recently.
The new model combines Lotus' lightweight extruded aluminum chassis structure with an aerodynamically efficient composite bodywork, resulting in a sharper and more direct driving experience, as well as improved performance. Remarkably, the Exige tips the scales at just 1,125 kg, which represents a 51 kg reduction over the model it replaces, the Exige S.
In order to achieve this result, Lotus engineers made small but effective changes including the addition of a louvered tailgate panel, a lighter battery, lightweight engine mounts, and lighter HVAC pipework, optimized use of sound insulation and a lightweight center console with a cool-looking exposed gearshift mechanism. The latter uses light weight machined and cast aluminum components.
Power comes from the same 3.5-liter supercharged V6 engine which delivers 345 hp and 295 lb-ft (400 Nm) of torque at 4,500 rpm, mated to a revised six-speed manual gearbox which is said to enable more precise, quicker shifting. The Exige Sport 350 sprints from 0 to 100 km/h (0-62 mph) in just 3.9 seconds and reaches a top speed of 274 km/h (170 mph).
Customers also have the option of a six-speed automatic transmission with forged aluminum paddles for manual gear changes. Up-shifts take just 240 milliseconds, while rapid downshifts are accompanied by automatic throttle-blip (when in Sport mode). With the auto box, the Exige Sport 350 accelerates slightly quicker to 100 km/h, in 3.8 seconds.
Lotus says the Exige Sport 350's suspension has firmer dampers and revised wheel geometry, which contribute to sharper vehicle dynamics and steering precision. Combined with the lowered center of gravity and four piston brake calipers, the changes allow the car to lap the Hethel test track 2.5 seconds faster than the Exige S. With a lap time of 1 minute 29.8 seconds, it's the first production Lotus ever to go around the famed track in under 1 minute 30 seconds.
Styling-wise, the Exige Sport 350 gets a newly designed rear louvered tailgate that replaces the one from the Exige S, helping lower the car's center of gravity and contributing to better engine bay cooling. The front splitter, rear wing, front access panel, roof panel, wing mirrors and rear transom are finished in matt black as standard, but can be painted in body color at no extra cost.
For the interior, Lotus has introduced new trim packs with a heritage theme, including lightweight sports seats and door panels clad in red or yellow Tartan – a reference to the 1976 Lotus Esprit S1. Leather or Alcantara interior trim options are also available.
The Lotus Exige Sport 350 goes on sale in Europe in February 2016 with a €74,000 base price in Germany and will be available outside Europe from March 2016. Sadly for Lotus fans in North America, it won't be offered there.