Okay, it's not as bad as you expect it to be, but it won't thrill you either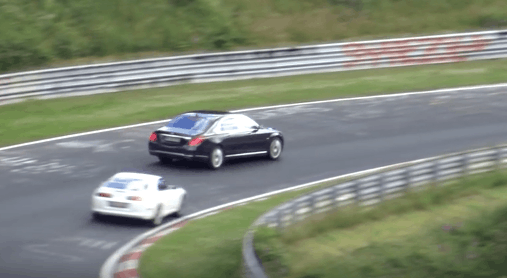 Some facts about the Mercedes Maybach S600: it's the longest S-Class you can buy, it weighs 2,335 kg / 5,147 lbs, it's just under 5.5 meters long and derives its power from a massive twin-turbo V12 lump.
Even with its big bulk, it sprints to 100 km/h / 62 mph in five seconds dead and has a top speed of 155 mph or 249 km/h.
It's obviously not in any way suitable for a lap around the Nurburgring Nordschleife, yet Mercedes tests it around the track as it does all other models.
It looks out of place, but as you'll see in the video below, it does pass two genuine sports cars along the way. It's definitely fast in a straight line, but upon approaching a corner it leans like you expect something wearing a Maybach badge would.
via Automotive Mike