McLaren will debut a new member of its Sports Series family at the 2016 Geneva Motor Show, the 570GT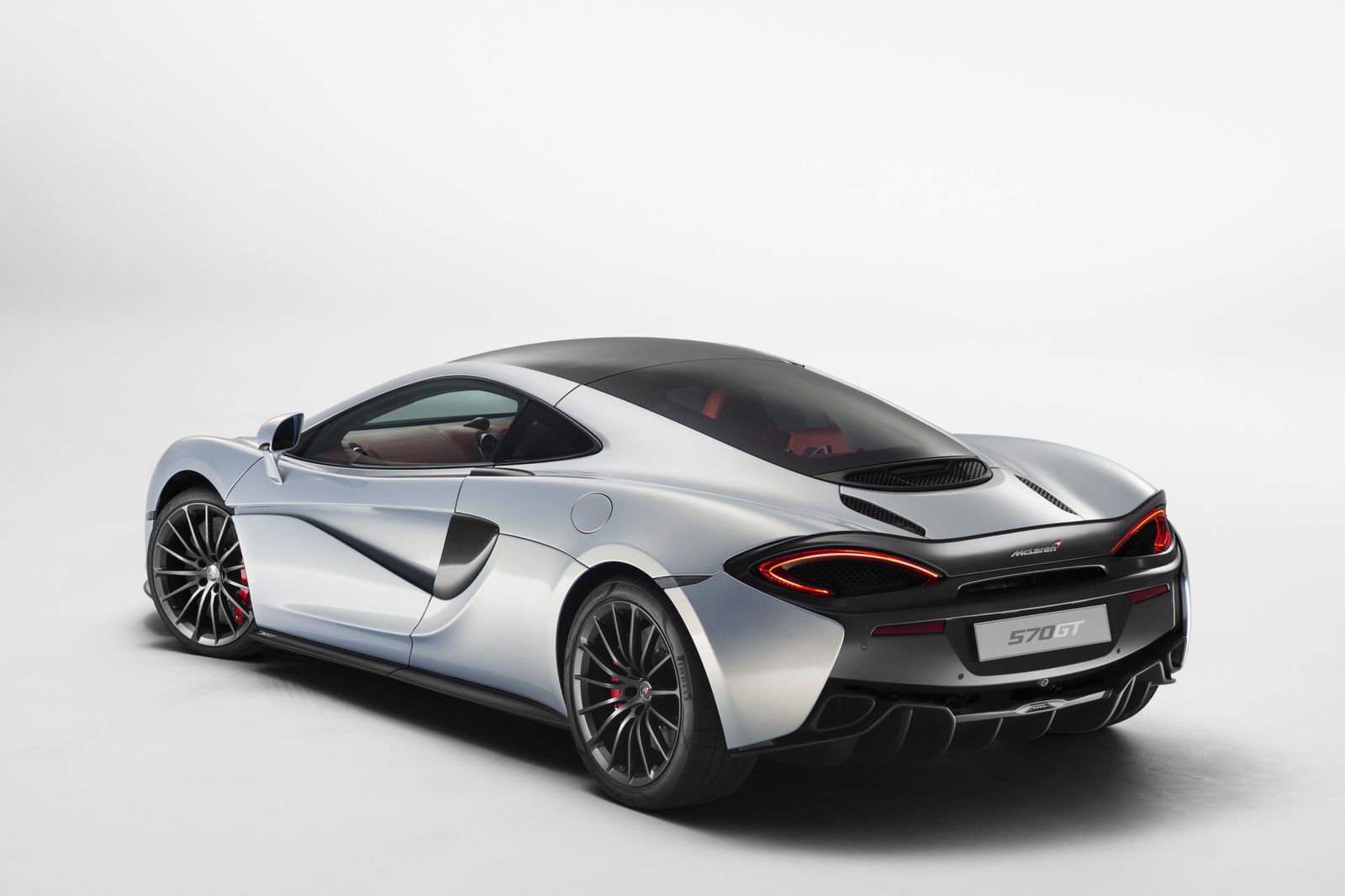 Joining the 570S Coupé and 540C Coupé as the third model in the Sports Series family, the 570GT marks the second of three body styles which will eventually complete the Sports Series lineup.
Based on the 570S, the new version is more luxurious and practical enough for everyday use. That's because it comes with a side-opening rear glass hatch that improves practicality. The glass provides access to 220 liters of storage on the leather-lined Touring Deck, in addition to the frontal storage space of 150 liters. The glass hatch opens on the curb side whether left- or right-hand drive and is framed by carbon fiber.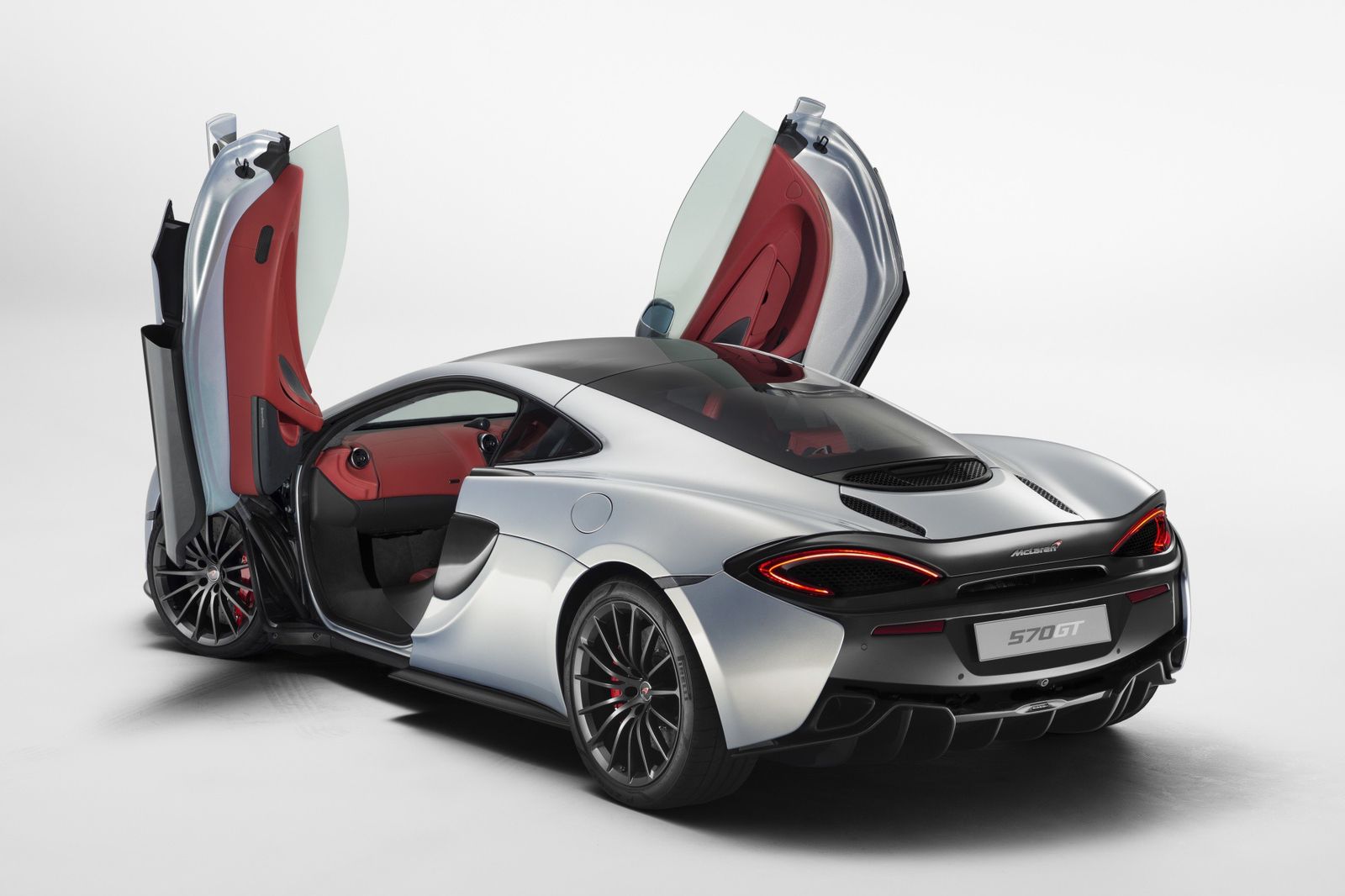 As the name suggests, the 570GT is oriented more towards long-distance comfort than outright performance, although it packs the same powertrain as the 570S. Fine-tuning to the suspension and steering systems improve comfort during long trips while the bespoke Pirelli P Zero types come with a noise canceling system for a more refined ride.
McLaren describes the 570GT as its most refined and road-biased model yet. Part of this is due to a reduction in spring rate stiffness of 15 percent at the front and 10 percent at the rear.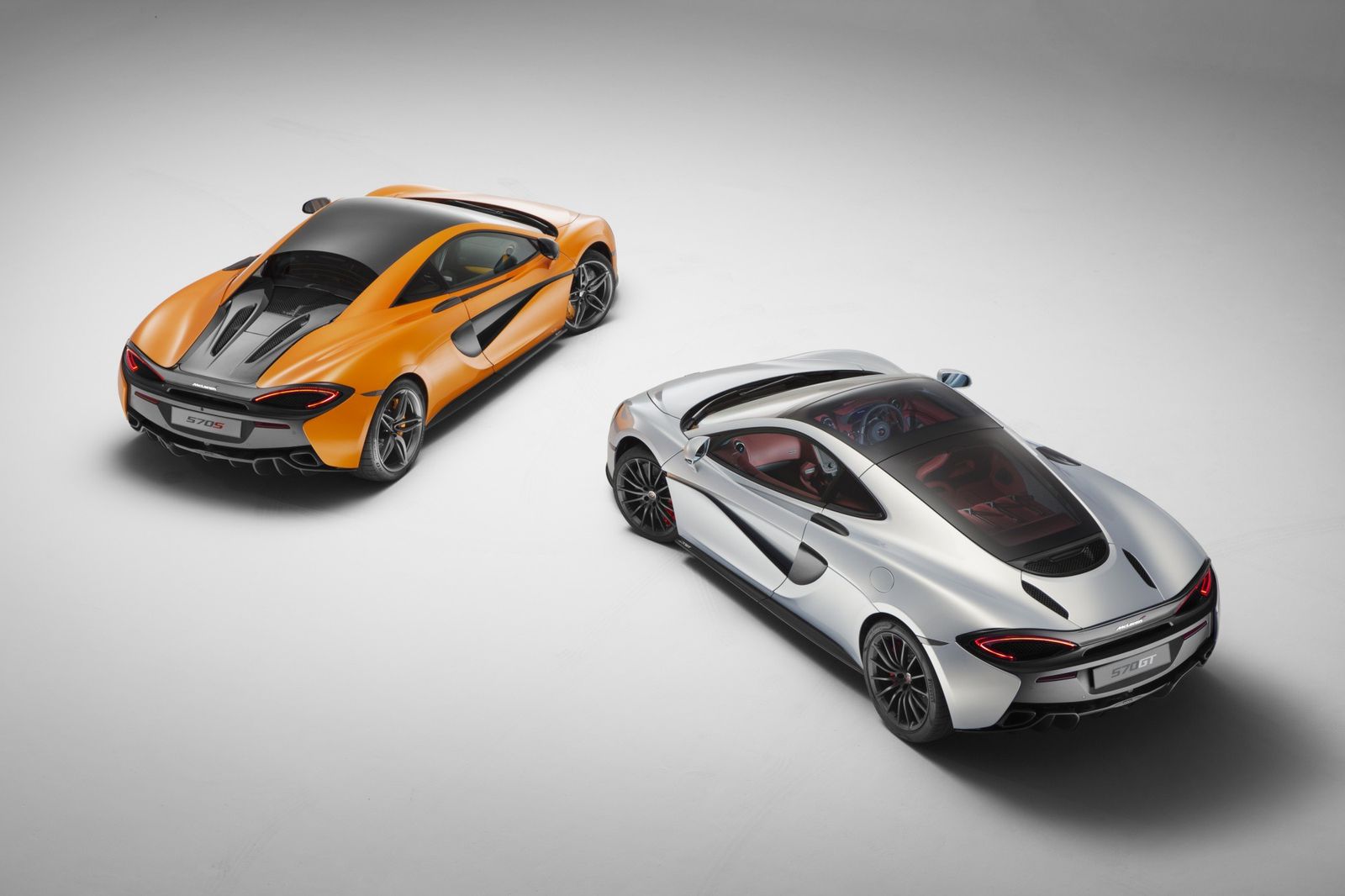 The 570GT comes equipped with a standard fixed glass Panoramic Roof, which is continued with the large rear glass hatch, creating a bright cabin. Passengers sit on eight-way electrically adjustable sports seats upholstered in leather and control the temperature via an enhanced dual-zone air conditioning system.
Standard features also include front and rear parking sensors, an electric steering column with easy entry/exit function, soft close doors, an eight-speaker McLaren Audio Plus system, and a quieter exhaust system compared to the 570S.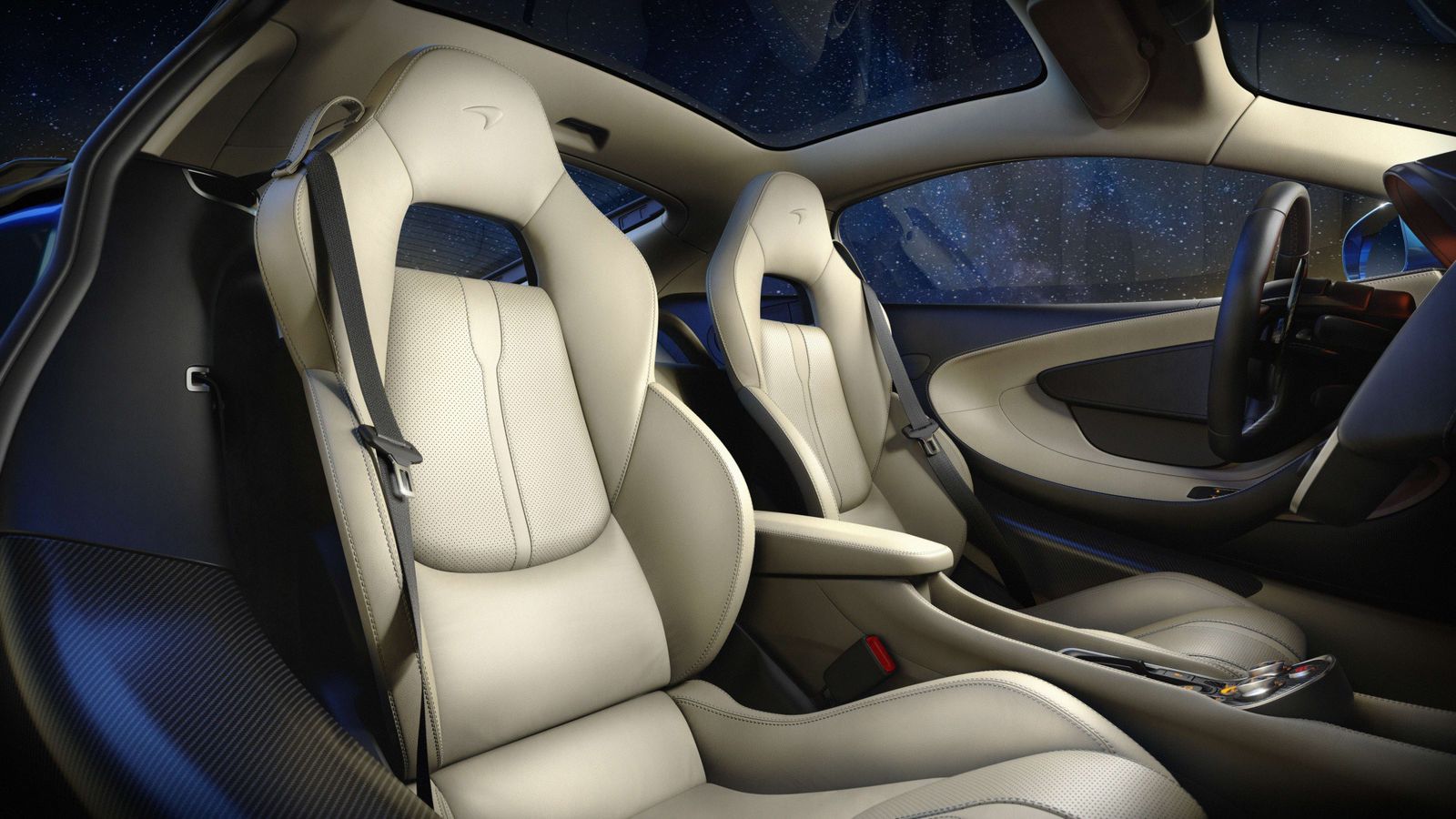 The 570GT features the same 3.8-liter twin turbo V8 engine from the 570S which delivers 570 PS and 600 Nm (443 lb-ft) of torque. Linked to a seven-speed dual-clutch transmission, the power plant allows the 570GT to sprint from 0 to 100 km/h in 3.4 seconds, making it just 0.2 seconds slower than the 570S. 0 to 200 km/h takes 9.8 seconds (+0.3 seconds) while top speed is 328 km/h, the same as the 570S.
Despite the performance, fuel consumption is a remarkable 10.7 l/100 km on the EU combined cycle, with corresponding CO2 emissions of 249 g/km.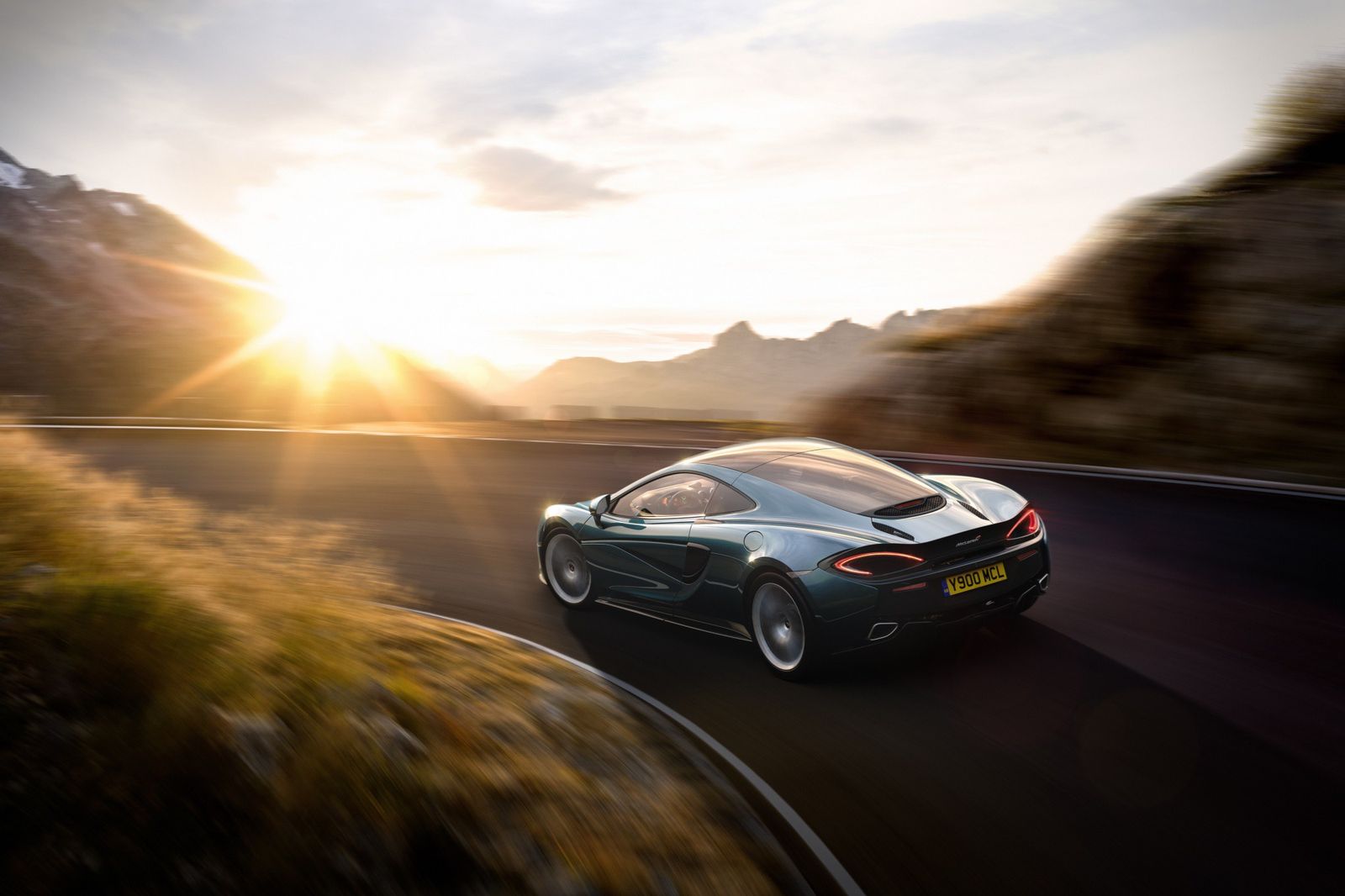 While the McLaren 570GT looks rather similar to the 570S, it comes with a slightly different aerodynamic package, including an extended fixed rear spoiler that's 10 mm taller than that fitted to the 570S.
Prices for the 570GT start from £154,000 in the UK, with deliveries expected to begin in late 2016.