McLaren's smallest model is part of the new Sports Series family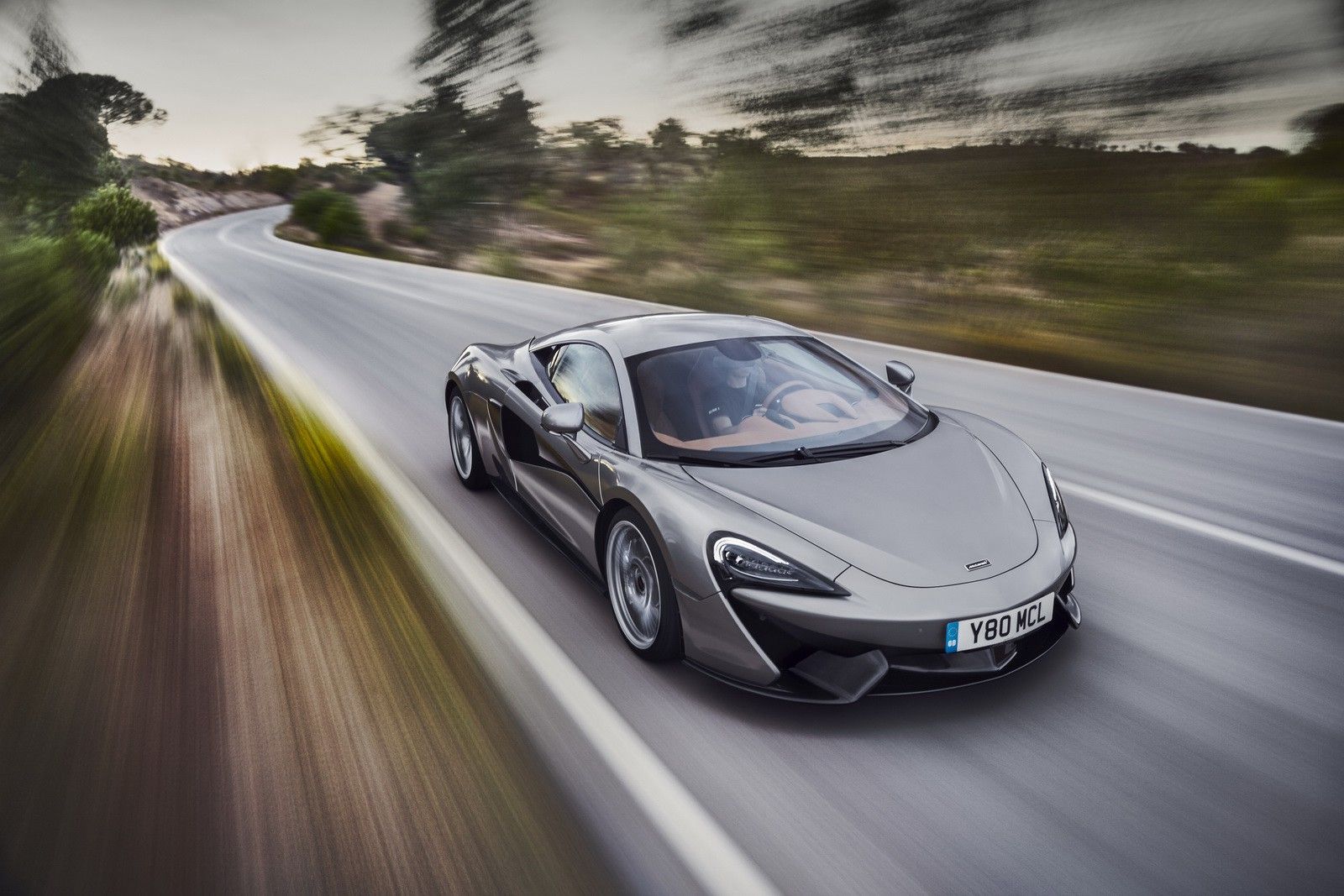 Sports Series models are the most affordable cars built by McLaren, with prices in the UK starting from £126,000 for the 540C and £143,250 for the 570S. McLaren says the 570S is the lightest car in the sports car segment, with a dry weight of 1,313 kg (2,895 lbs). That makes it around 140 kg (309 lbs) lighter than its nearest rival, according to the automaker.
Combine the low weight with the impressive power produced by the 3.8-liter twin-turbo V8 engine and it's no wonder the 570S is very close to the 650S in terms of performance. With 570 PS (562 hp) and 600 Nm (443 lb-ft), the McLaren 570S is able to sprint from 0 to 100 km/h (0-62 mph) in just 3.2 seconds, and from 0 to 200 km/h (124 mph) in 9.5 seconds. Top speed is equally impressive at 328 km/h (204 mph).
The V8 engine is mated to a seamless-shift gearbox (SSG) with 'Cylinder Cut' technology, which contributes to rather low combined fuel consumption (for a sports car) of 26.6 mpg UK (10.7 l/100km or 22.1 mpg US) on the EU combined cycle, while CO2 emissions are 249 g/km.
Design-wise, the 570S has a familiar front end to the rest of the McLaren lineup and a rear end that reminds of the P1. It is the first McLaren road car to primarily feature aluminum body panels rather than composites or carbon fiber, with the change being justified by the 570S' higher expected production volumes – aluminum is said to offer superior quality of finish (especially in surfacing) for larger production numbers.
The interior is more tailored around day-to-day usability, with optimized access, greater levels of storage space and more refinement, according to McLaren. The 570S Coupe will go on sale before the end of 2015, while the more accessible 540C Coupe will follow from the second quarter of 2016. In the United States, the 570S has a starting price of $184,900.