4.82 seconds for the 1/4 mile doesn't hurt either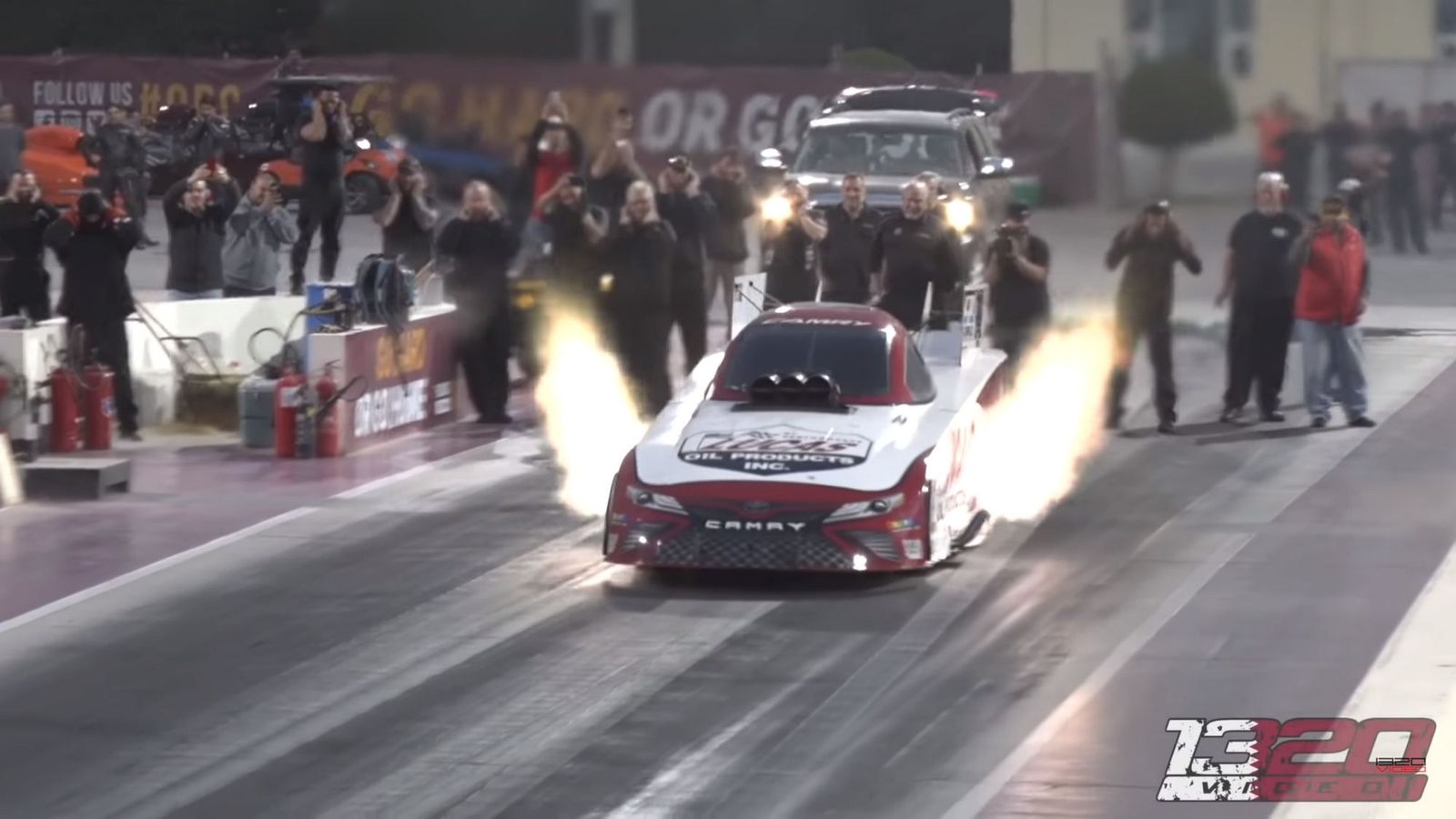 If you think you saw fast drag races, think again.
Here's a funny car specially designed to reach 300+ mph in the quarter mile, trying to put all its 10,000 hp on the tarmac, while also aiming for the track record. It says "Camry" on its front, but let us say that it has nothing to do with your regular Japanese sedan.
It's loud, it spews 5-foot flames and barely keeps its line when pushed to the max (when it doesn't drift when heating the tires, that is). And the results are spectacular. Just watch it:
SEE MORE: Unleashed – 2019 Mopar Dodge Charger SRT Hellcat NHRA Funny Car