Can the Jag stand out in the compact performance exec crowd?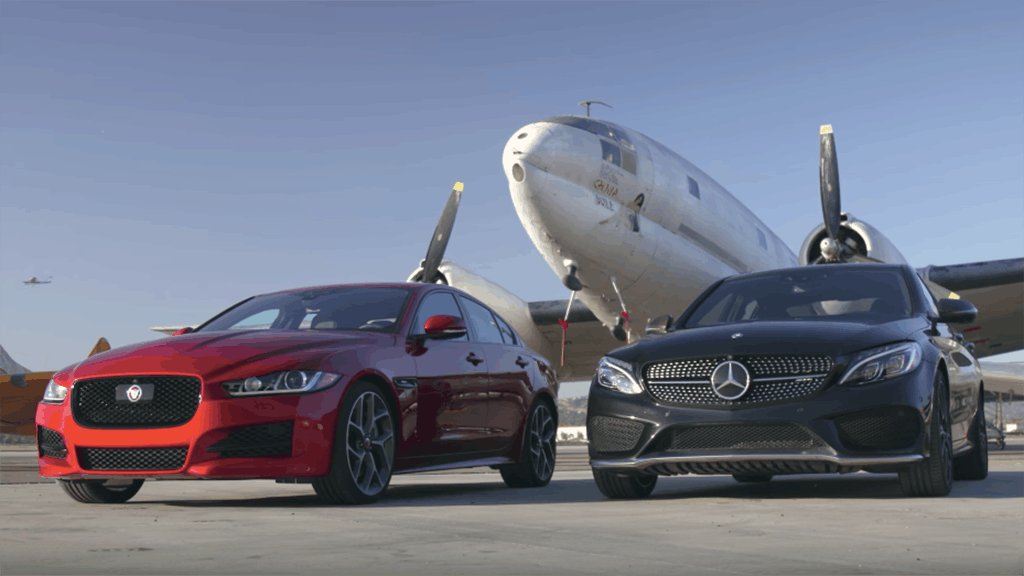 Mercedes this year renamed the model it last year called C450 AMG to C43 AMG, mirroring the name used on the 1990s equivalent of this car. It's not really that different to the C450, but its name does make it sound just that bit cooler and more exclusive.
It still rivals Jaguar's entry in this segment, the XE 35t, which despite having a 't' in its name is actually, technically supercharged.
Now since these cars are so well matched on paper, a head-to-head comparo is definitely revealing, to see if Jaguar, who's trying to regain the market prowess it once possessed, has succeeded in creating a world beater.
We won't spoil it for you, though, as there are many conclusions to be drawn from the MotorTrend comparo video posted below.