Because, you know, it needed more "look at me factor"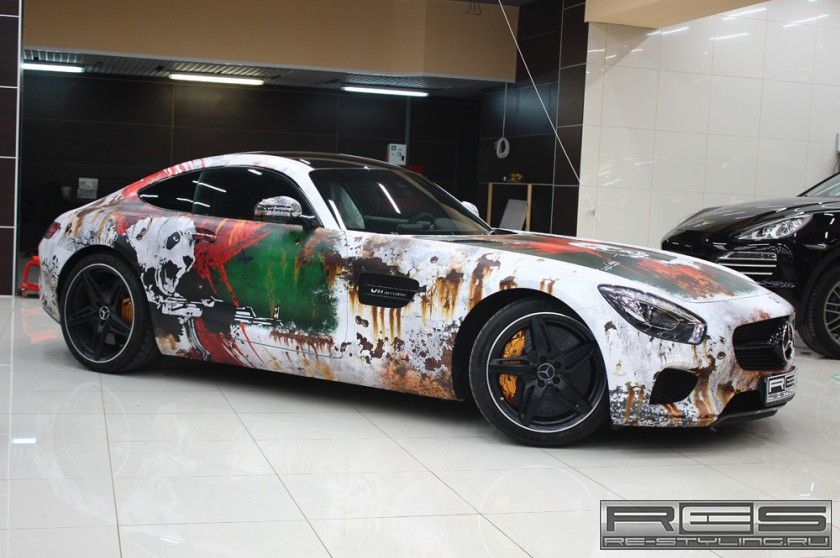 The Mercedes AMG GT is one of the more phallic looking modern sports cars, with its excessively long bonnet and short passenger compartment, but for some that look isn't enough. Some need to wrap their already quite special looking sports car in something unusual, and, well, it doesn't get much more unusual than this post-apocalyptic / rusty / rat-rod style.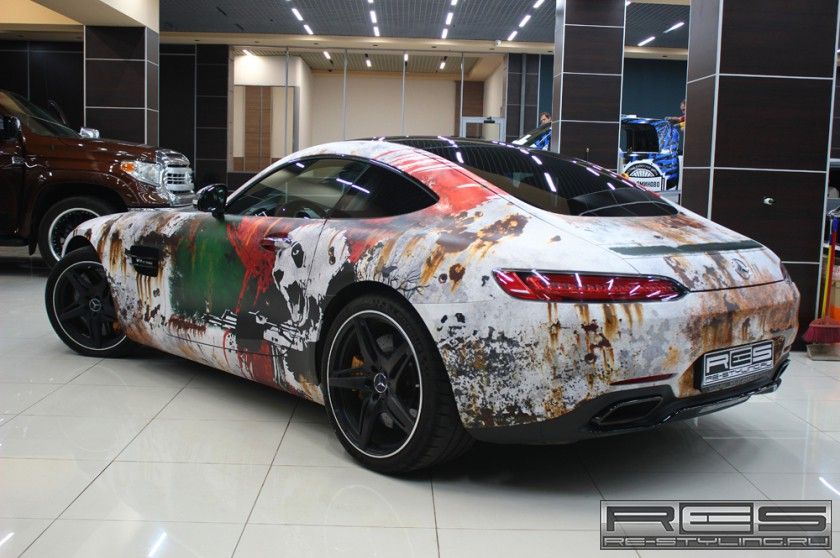 Wrapping of the AMG GT took place in Moscow, Russia, at a shop called Re-Styling that specializes in all manner of wraps. They seem to do outlandish looking stuff quite frequently, but even by their standards this Mercedes is quite unusual.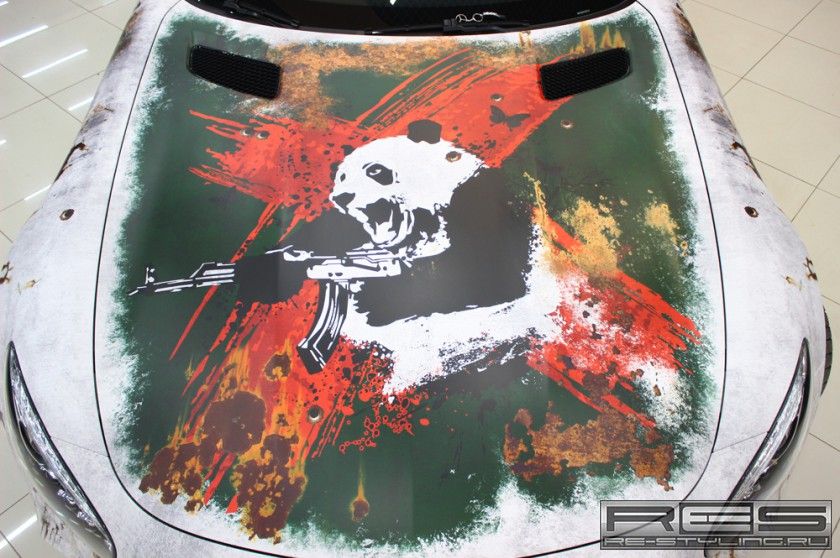 The look is obviously not for everybody, and by that I mean it's definitely polarizing. It will prompt either highly positive or highly negative opinions, but one thing it is not: usual, which is what its daring owner undeniably wanted; heck, it has an AK47-wielding rage mode panda on its hood.