Mercedes-AMG GT4 will make you want to get a racing license
It's essentially a racing version of the GT R road car
Say hello to the latest competition model sporting the three-pointed star, the Mercedes-AMG GT4 customer racing car.
Built to meet the requirements of the international GT4 race series the new race car is based off the hardcore GT R road version.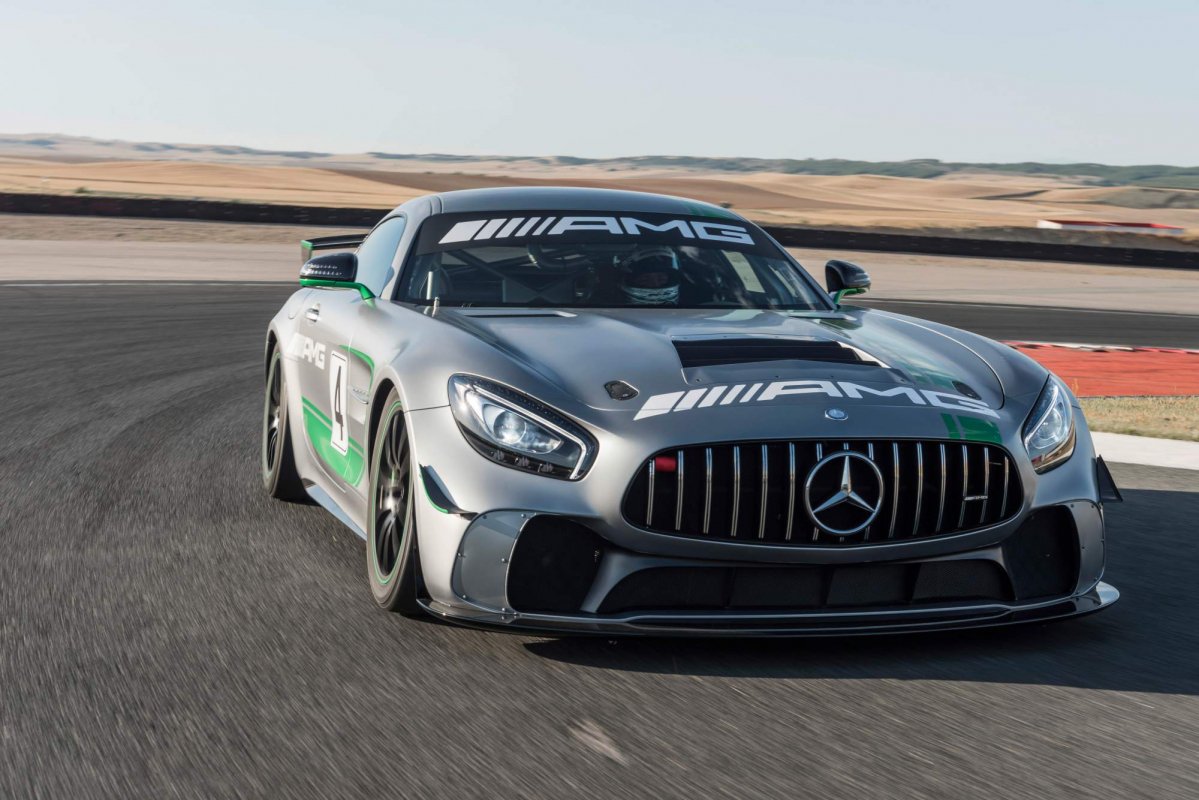 That means power comes from a race-tuned 4.0-liter V8 biturbo engine that delivers 510 metric horsepower and 600 Nm (442 lb-ft) of torque — depending on the balance of performance. The unit works with a sequential six-speed AMG competition gearbox that is linked to the rear axle in transaxle formation.
The transmission contributes to a 0 to 100 km/h (0-62 mph) sprint in under 4 seconds — that's also due to the 1,390 kg (3,064 lb) weight, made possible by the extensive use of lightweight materials.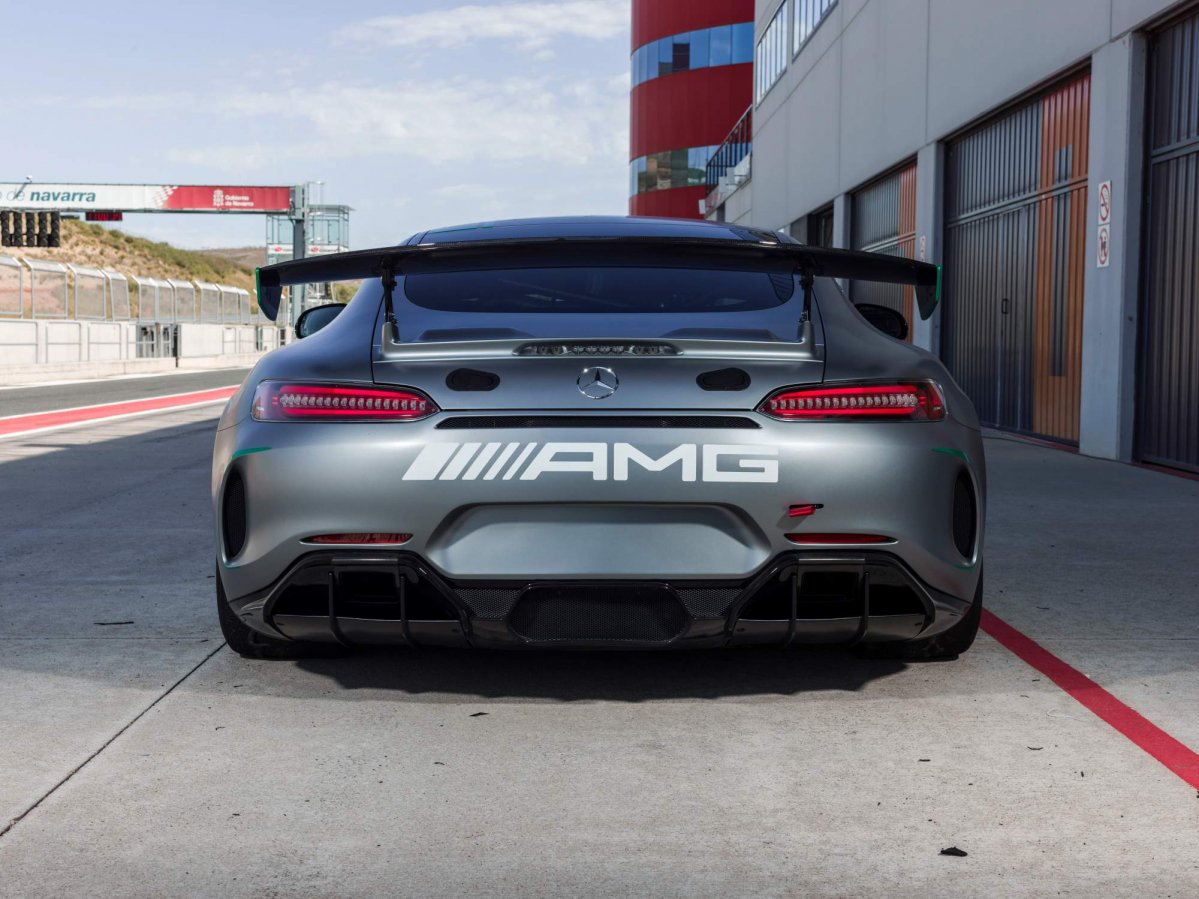 The AMG GT4's chassis and bodywork are built from a mix of aluminum and carbon. For example, the light and extremely rigid aluminum space frame is shared with the GT R, while racing-specific bodywork parts (including the bonnet, front apron, and front splitter) are made of a "particularly lightweight composite material."
Furthermore, as with the GT R, the GT4 features carbon front wings and a carbon torque tube between the engine and the gearbox.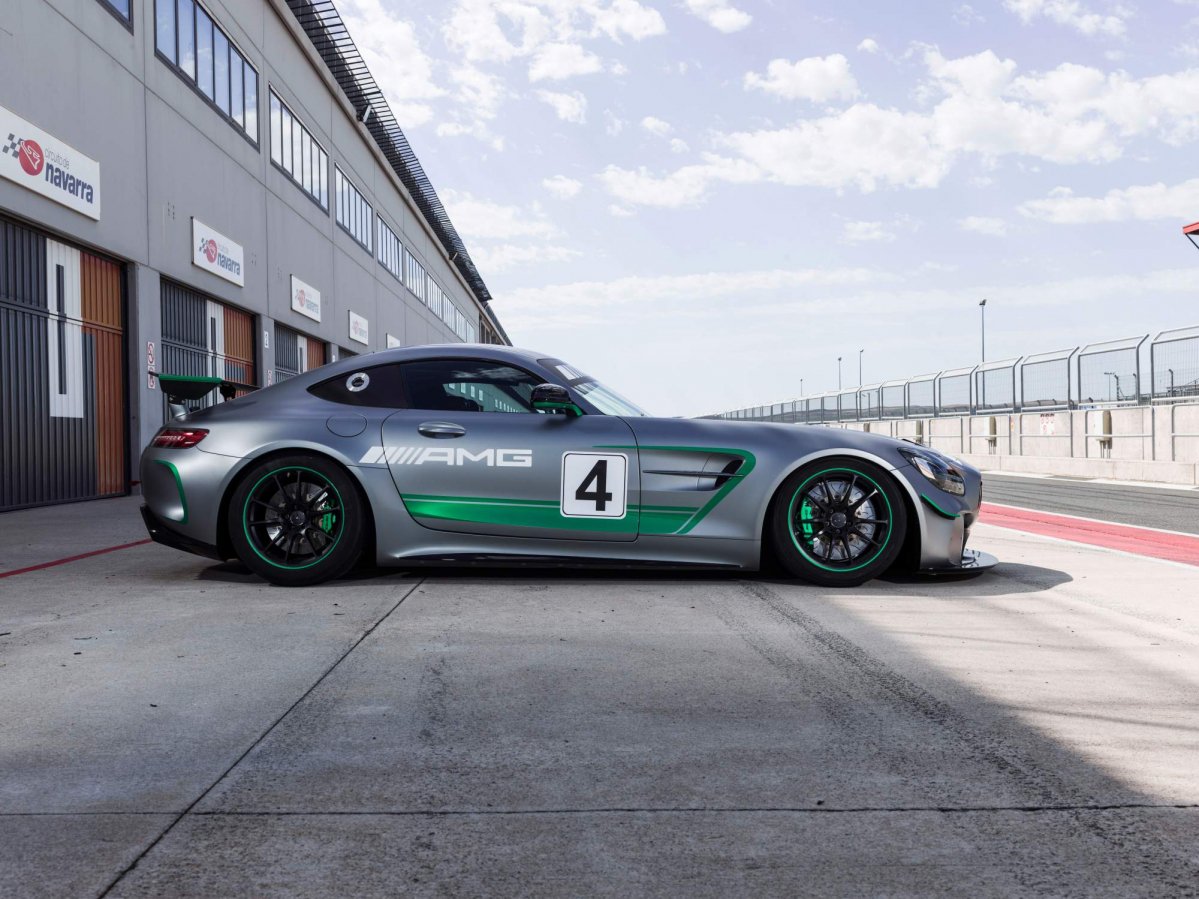 The electronics of the GT R have been revised as well to withstand extreme racing conditions. There's a new torque control unit, as well as an optimized AMG Traction Control system that allows the driver to adjust the slip on the rear axles in eleven levels.
Design-wise, the GT4 looks even more aggressive than the GT R, adding a massive rear wing with a very broad adjustment range, as well as a flat front section with the radiator grille tilted to the front and a wider front splitter that reduces lift on the front axle.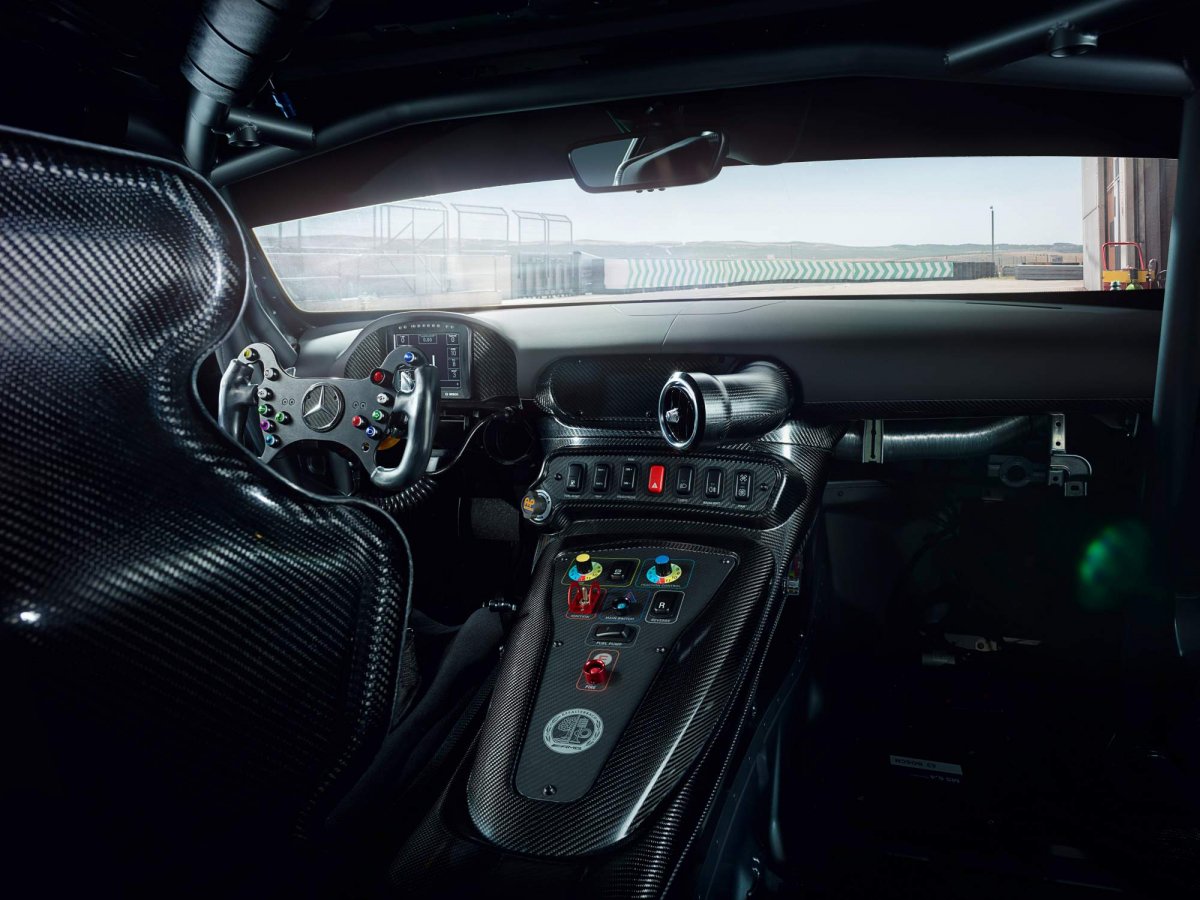 As expected, the cockpit is racing-focused and features a roll cage made of high-strength steel, carbon bucket seat with integrated headrest, a racing steering wheel, as well as an extrication hatch in the roof and a fire extinguishing system. A passenger seat and air conditioning are optional extras.
The first Mercedes-AMG GT4 will be delivered to the first Customer Racing Teams at the end of 2017. Pricing starts at €198,850 in Germany, making it significantly more affordable than the AMG GT3 but still off limits to most people.
Interested to see which competitors the Mercedes-AMG GT4 will go up against? Check out the BMW M4 GT4 and Ford Mustang GT4.