The concept also marks the debut of Mercedes' EQ electric sub-brand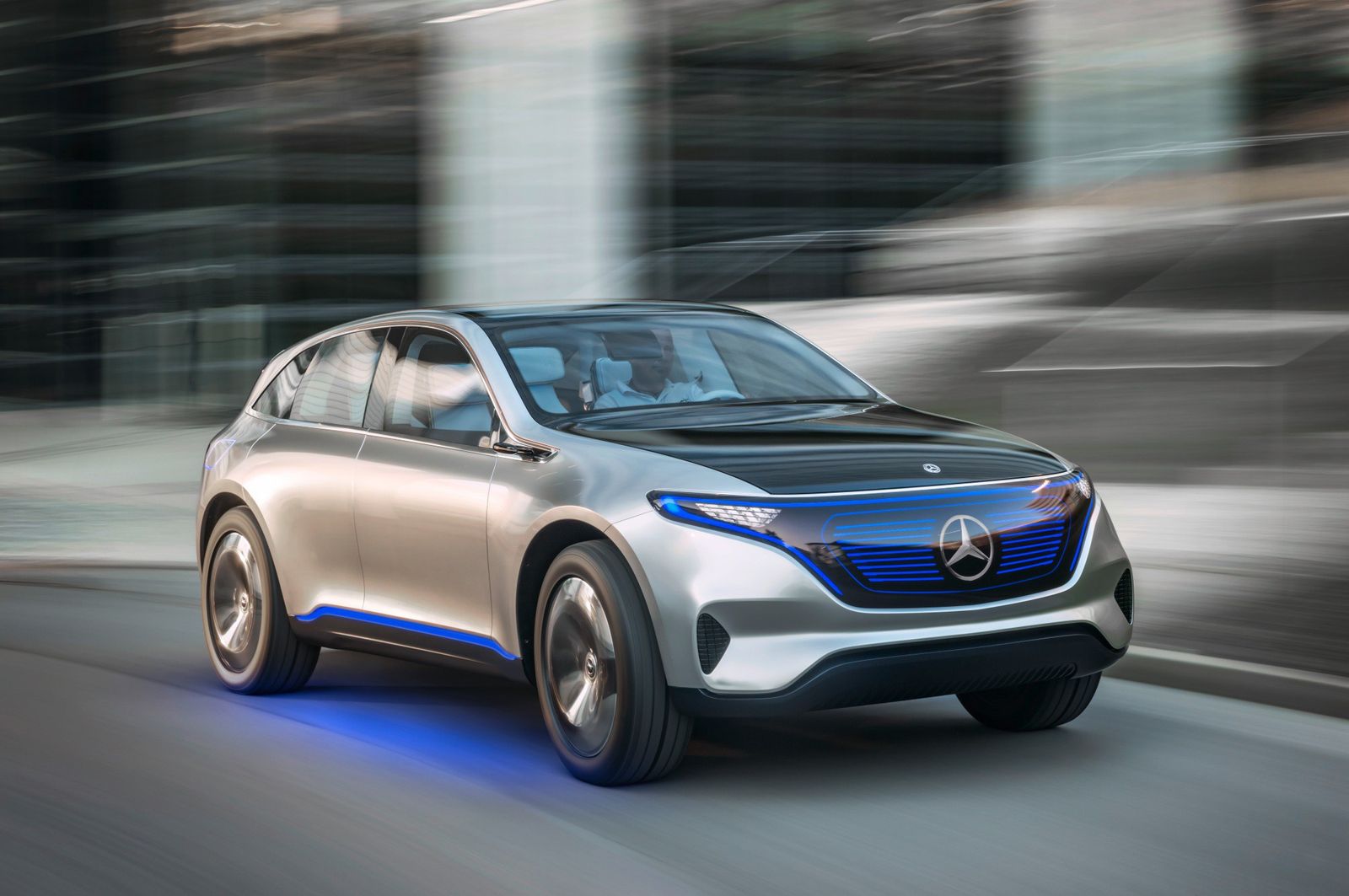 Mercedes-Benz has finally lifted the veils of its new electric vehicle concept and it's a spectacular-looking SUV called Generation EQ.
Previewing the brand's next-generation of battery-powered vehicles, the concept packs two electric motors (one on the front axle and one on the rear axle) with a system output of up to 300 kW (402 hp) and combined torque of 700 Nm (516 lb-ft).
A modular battery pack with a capacity of over 70 kWh is installed in the vehicle floor between the axles.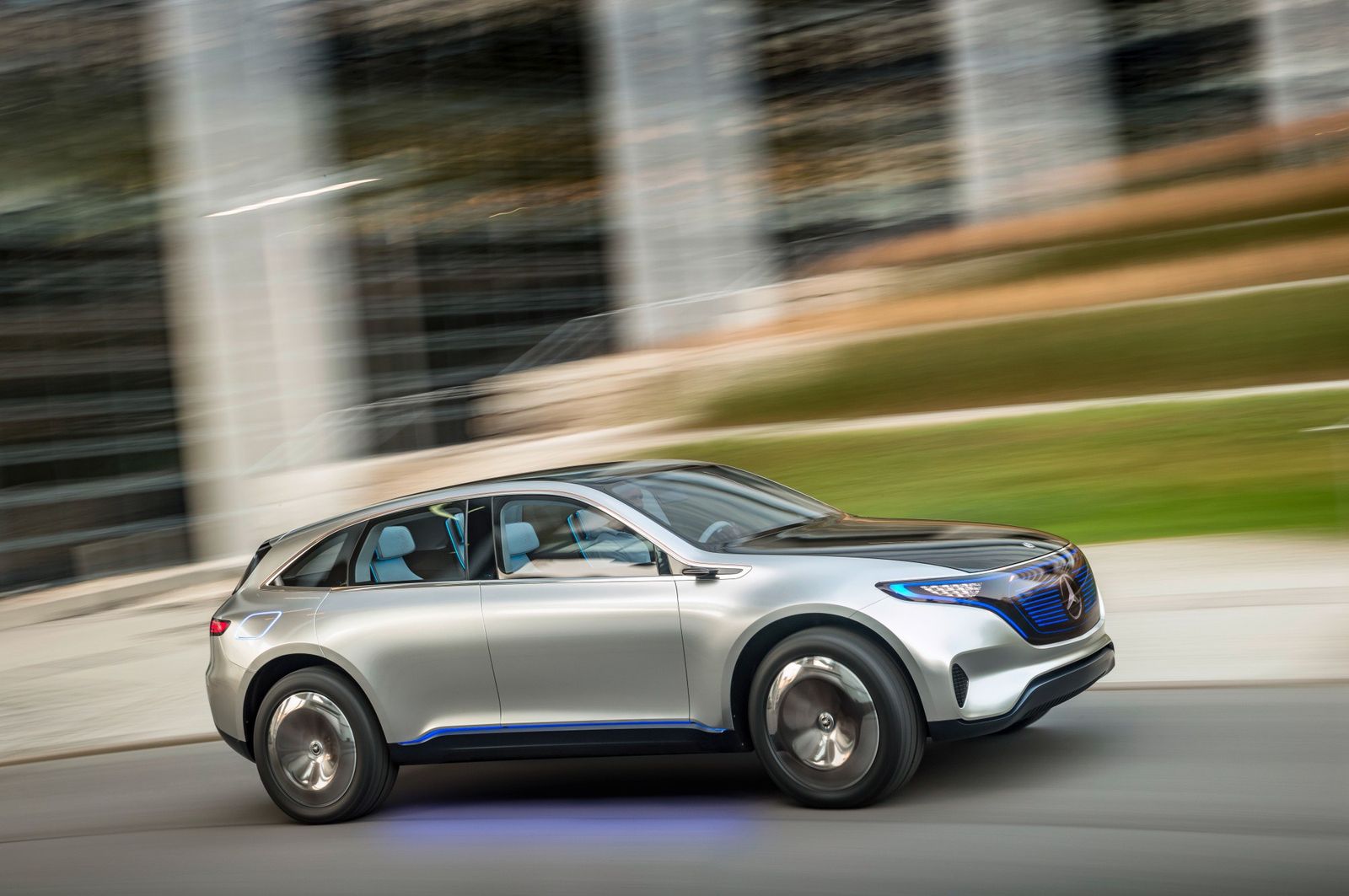 A permanent all-wheel drive vehicle with axle-variable torque distribution, Generation EQ accelerates from 0 to 100 km/h in under 5 seconds and can cover up to 500 km (311 miles) on a single charge.
Styling-wise, the electric concept has a dynamic appearance with the black bonnet and the dark-tinted panoramic roof contrasting with the Alubeam silver paintwork. The body looks very streamline, thanks to scarcely visible body panel joins, concealed windscreen wipers, cameras instead of exterior mirrors and an absence of conventional door handles.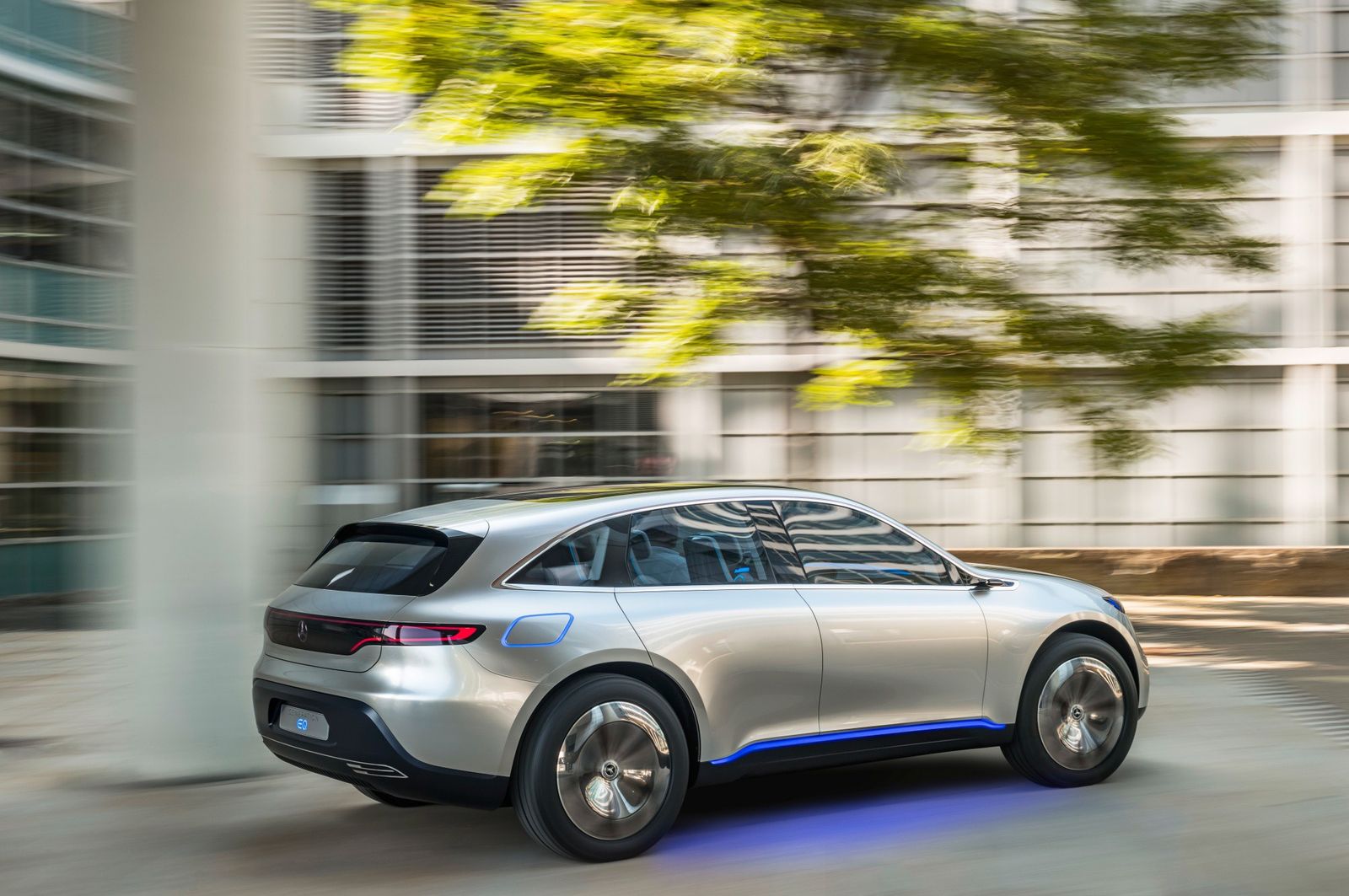 The broad shoulders and large 21-inch light-alloy wheels with an intricate design contribute to the crossover's dynamic appearance.
Inside, Generation EQ offers four individual seats and a driver-oriented cockpit with touch-based controls and a minimalist approach — there are no knobs inside whatsoever. The instrument panel features an asymmetrical design dominated by a large, floating wide-screen display.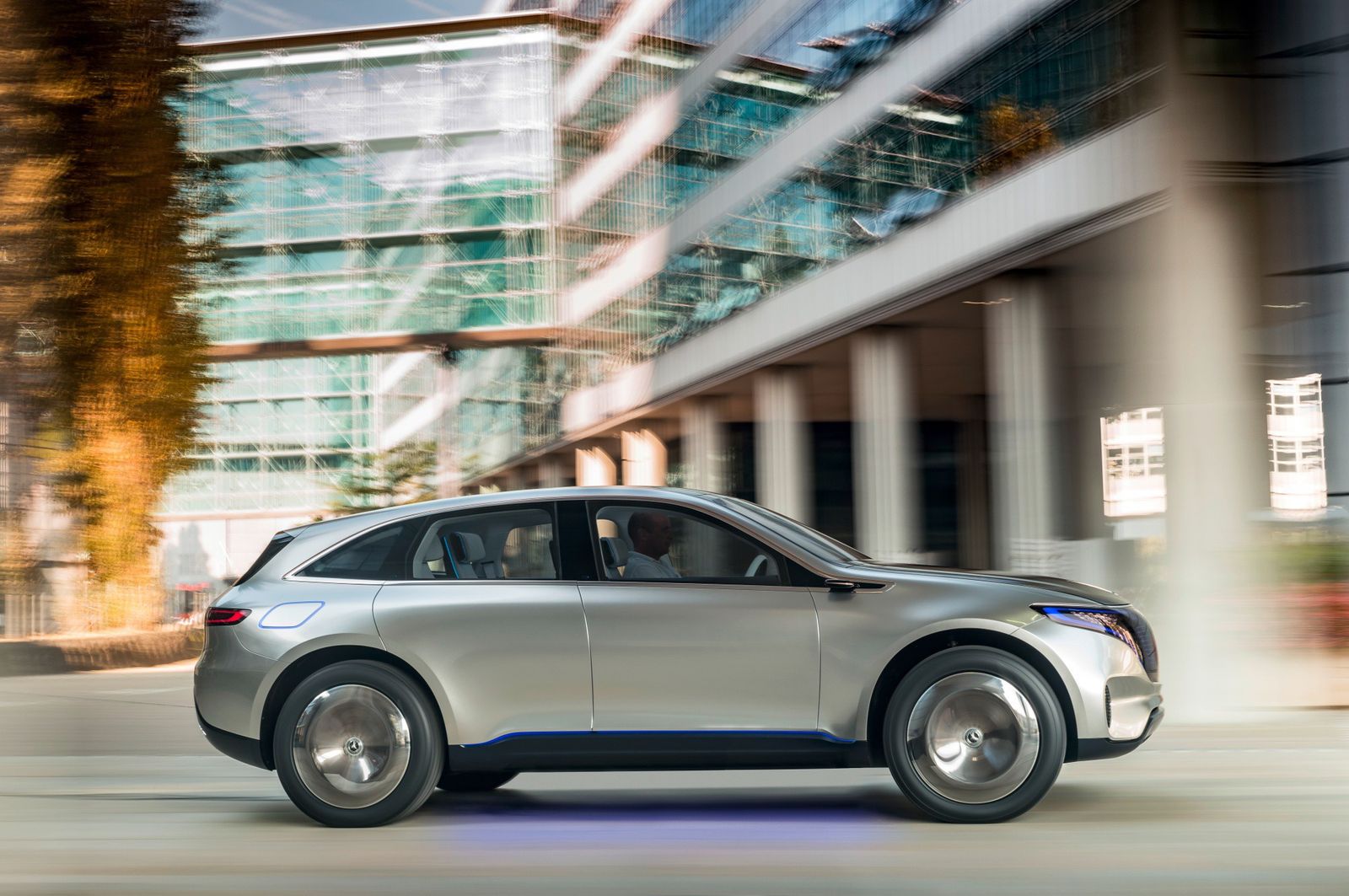 The concept also announces the name of Mercedes' new sub-brand for electric mobility, EQ. It stands for "Electric Intelligence," with the new division to be based on four pillars: Connected, Autonomous, Shared, and Electric.
Generation EQ is underpinned by an architecture developed specifically for electric vehicles. The platform is scalable and usable across all models, with variable wheelbase, track width, and other system components (especially the batteries).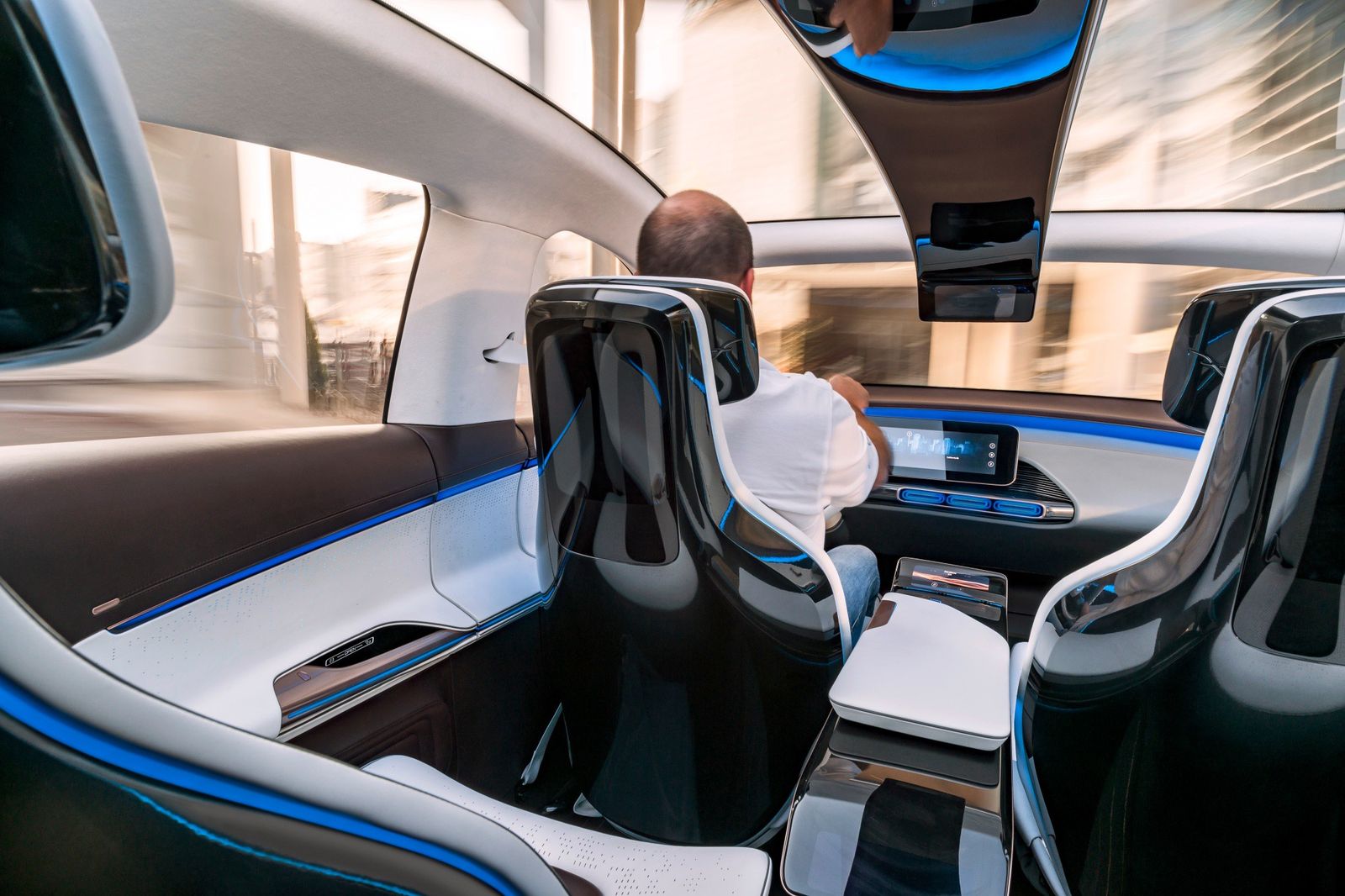 Mercedes-Benz says the basic architecture is suitable for SUVs, sedans, coupés, and other model series. The platform has a lightweight design, mixing steel, aluminum, and carbon fiber.