MMC goes for a robust and ingenious electric 4WD with a twist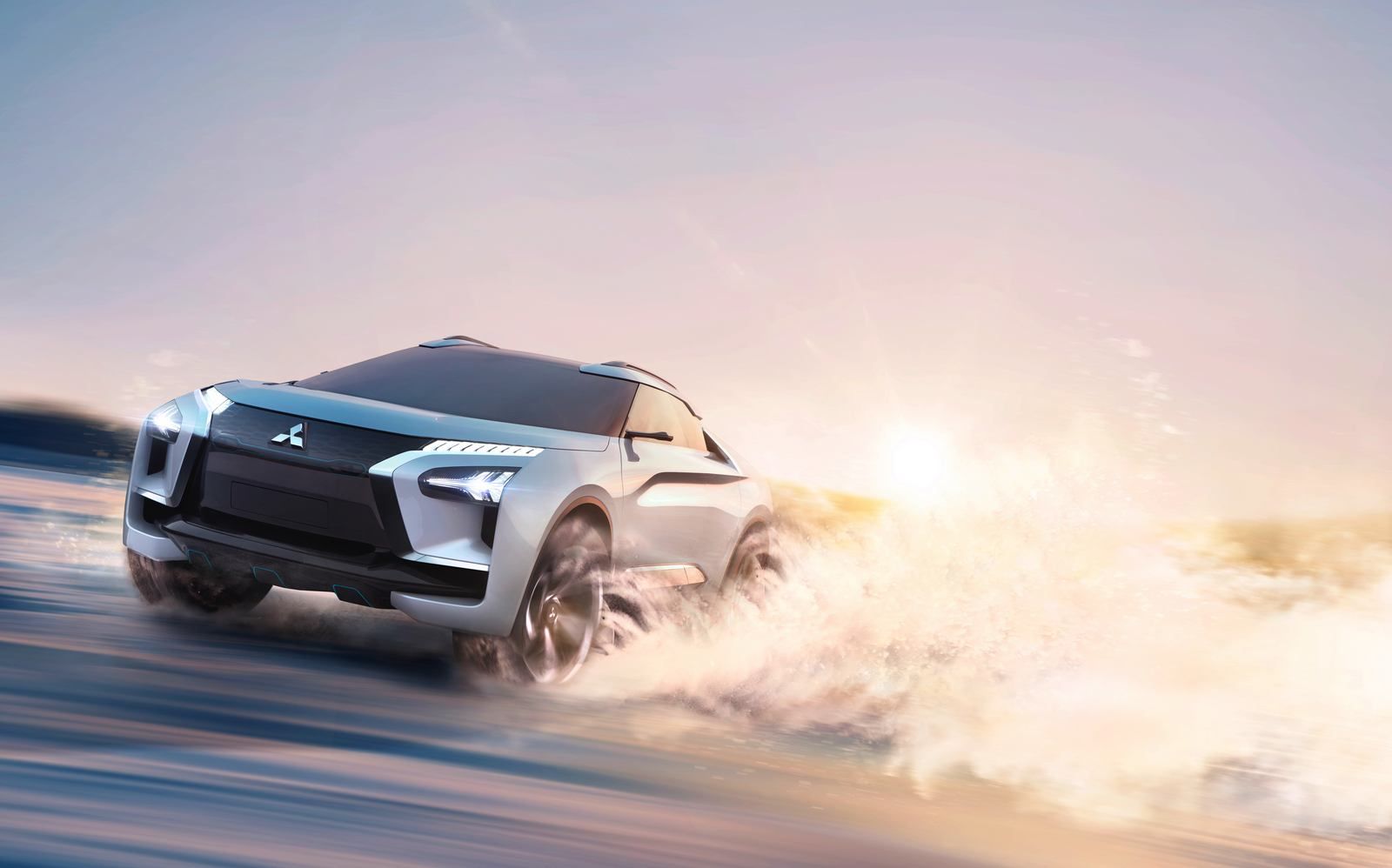 Mitsubishi wants to build robust, ingenious, sincere, tough, and functional cars. And if you believe they didn't think about other adjectives, add "clever, resourceful, style-setting and technologically advanced" to the list. What?
Adjectives apart, Mitsubishi's e-Evolution Concept indicates both where the brand wants to go design wise and some of the technologies we have to expect on its upcoming models.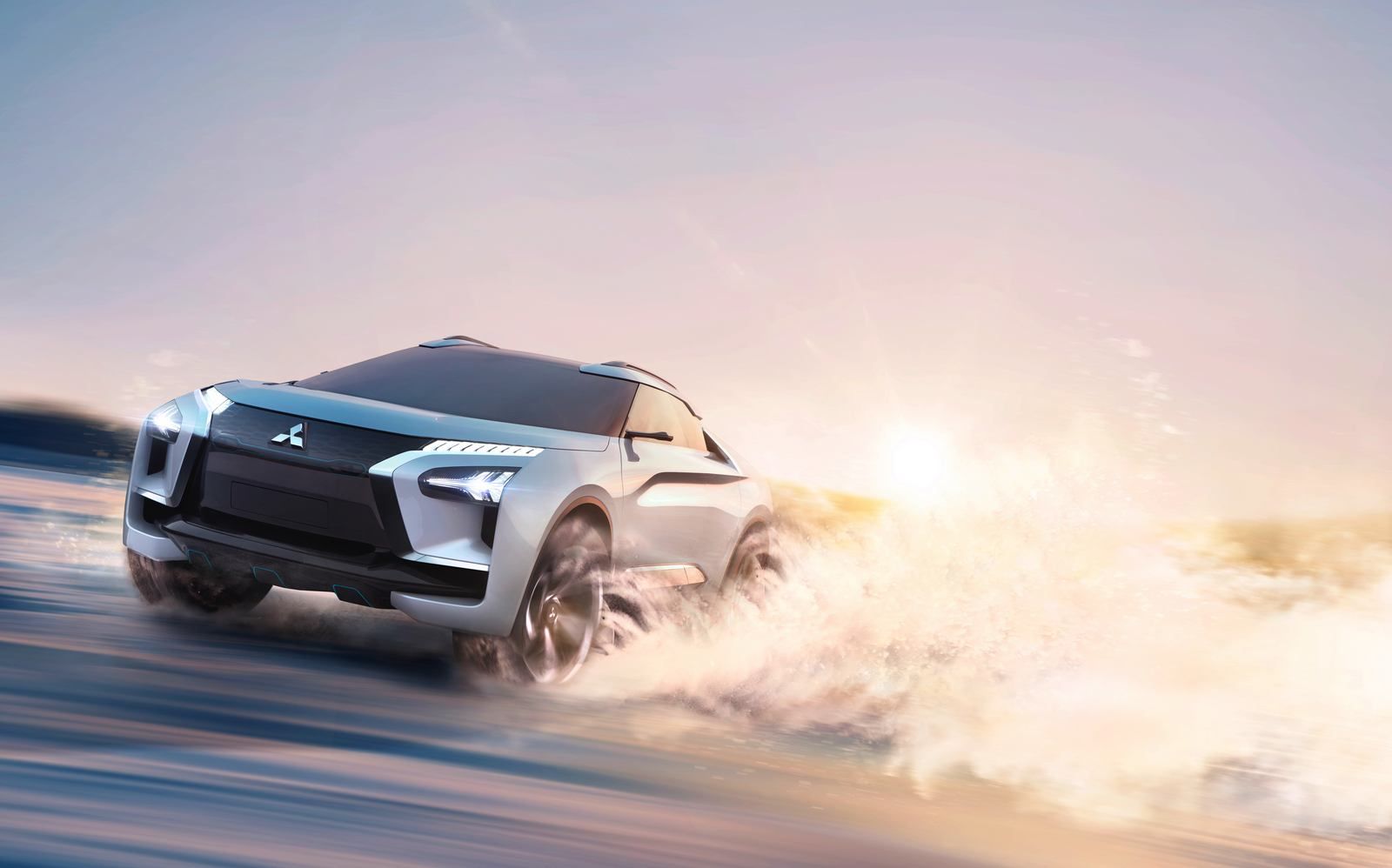 Mitsubishi e-Evolution Concept: design and technology
With its complex and rugged front end full of sensors and cameras, the e-Evolution hints towards a sporty 4WD SUV that could really be a fresh idea in a market full of useless crossovers.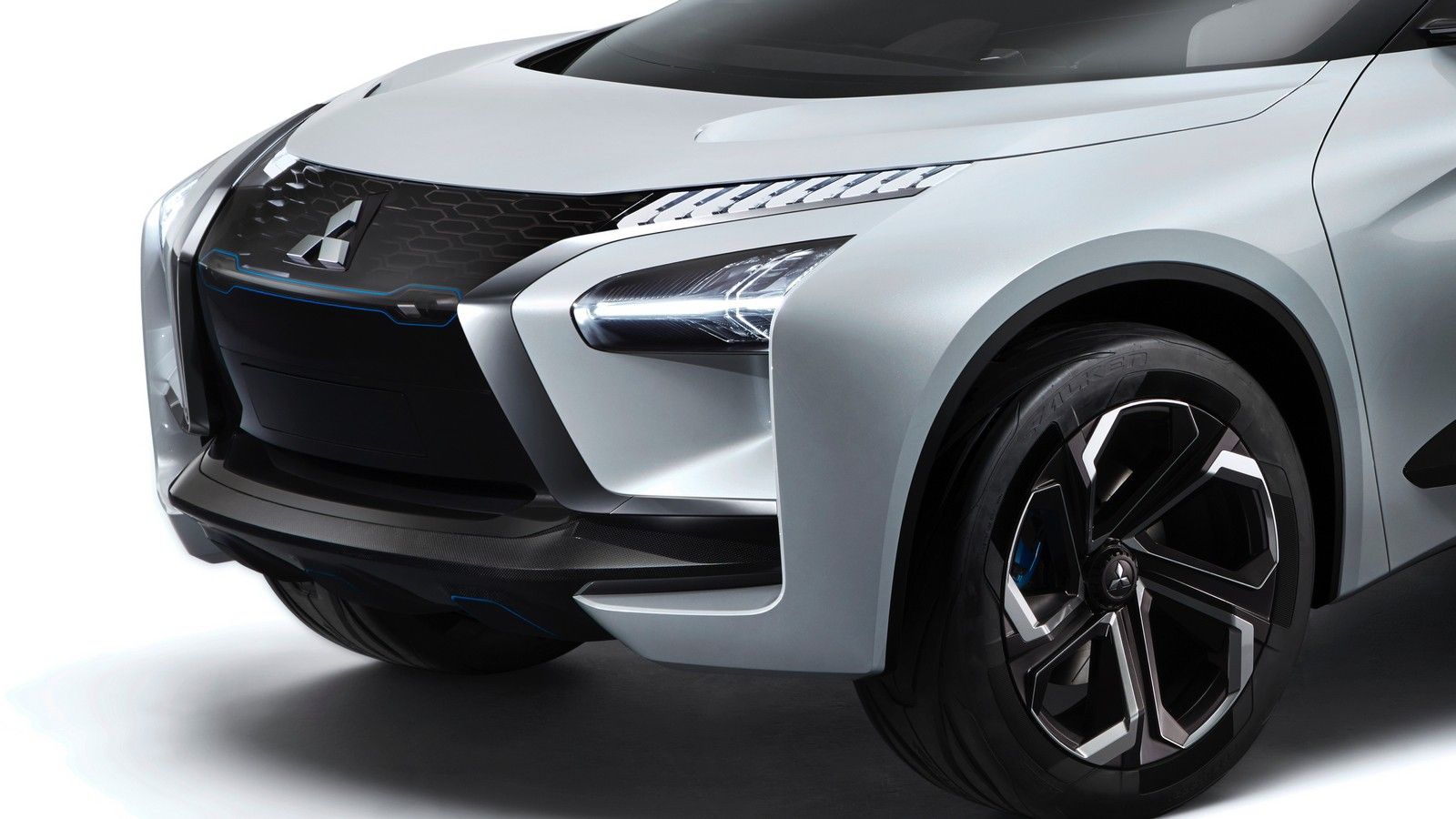 Also check out the large air intakes beneath the headlamps, ready to cool the blue electric brake calipers. Adding to the vehicle's aerodynamics, the drawn-in air passes jet tailfins on the C-pillars before exiting on either side of the rear bumper.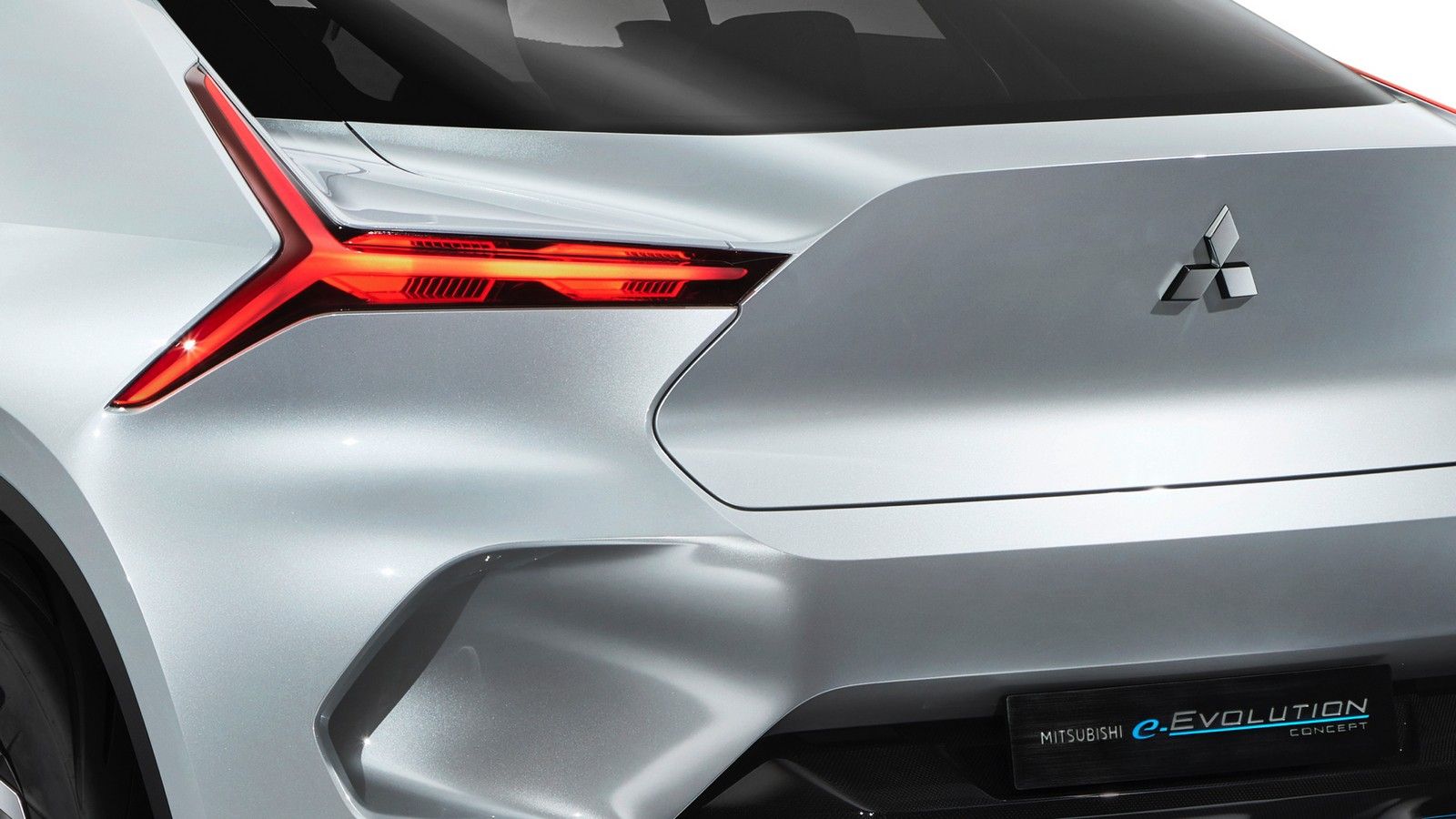 The thin A pillars and the removal of the B-pillar also mean the car is surrounded by glass, which is a very nice design touch. Until someone T-bones you, at least.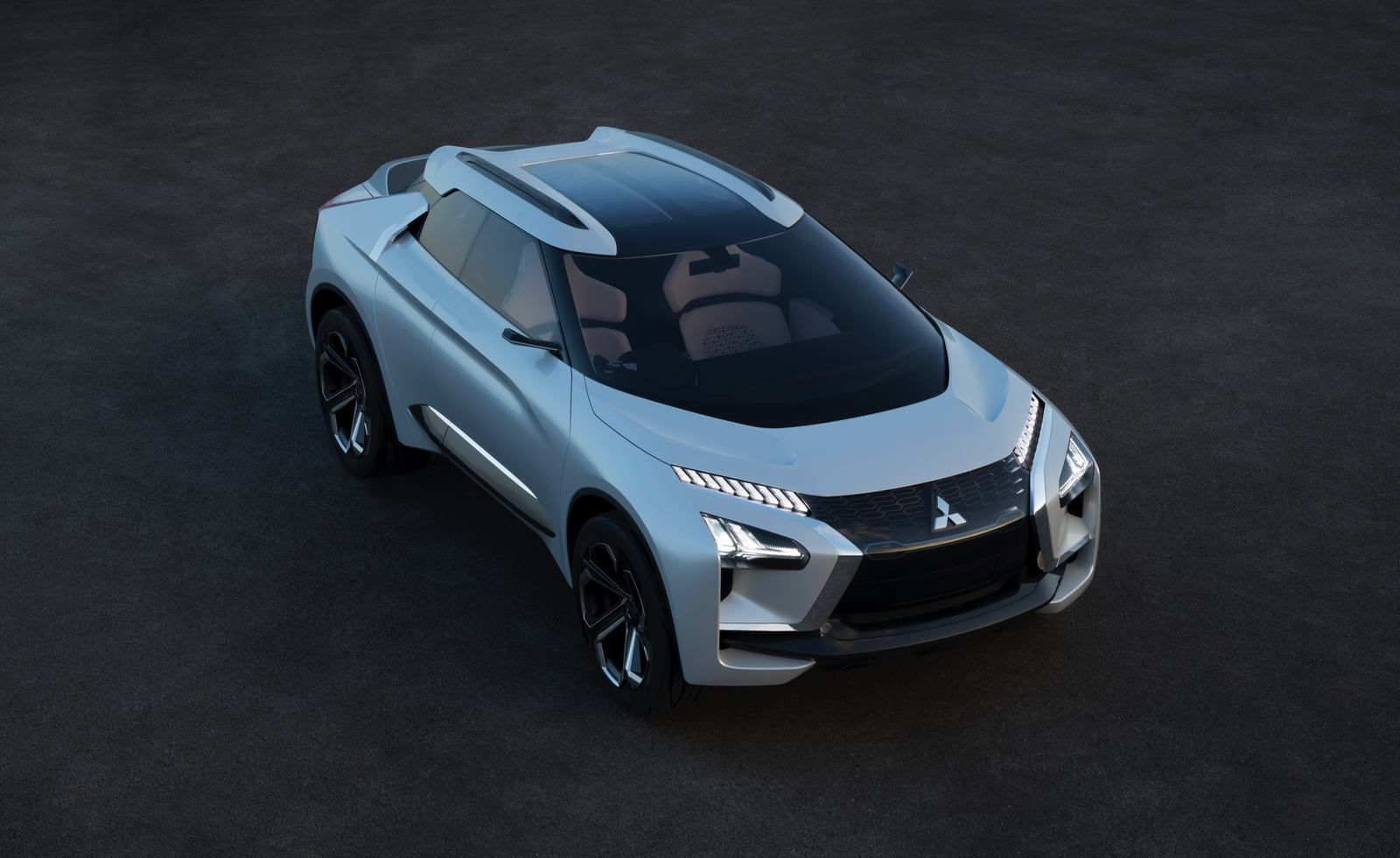 The high ground clearance, short overhangs, strong shoulders, and narrow hips project nimbleness and agility, says Mitsubishi. Well, the e-Evolution concept uses high-torque, high-performance electric motors, fed by a high-capacity battery system. The drive battery is located under the floor mid-ship of the vehicle, providing a low center of gravity for better stability.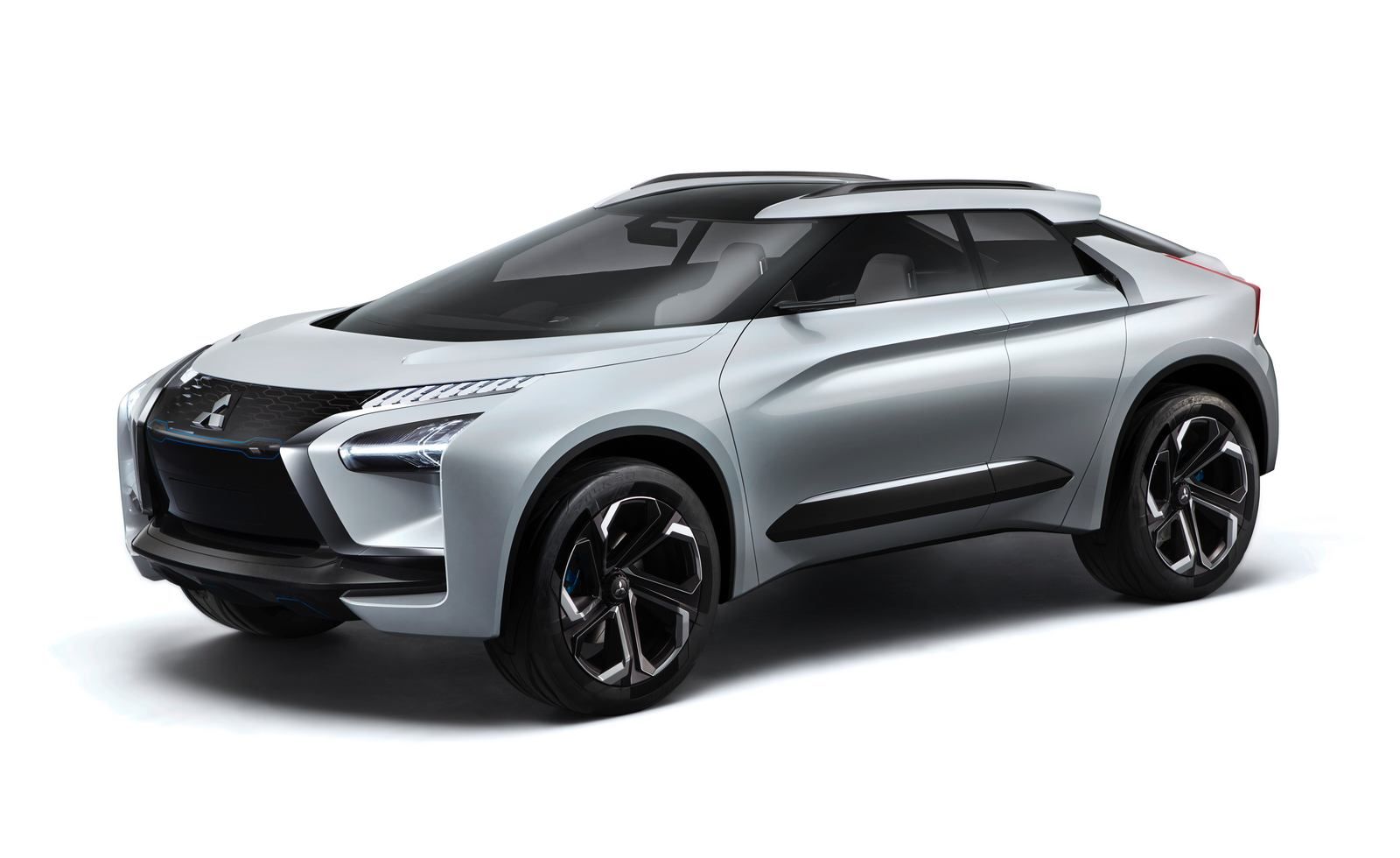 The e-Evolution is a true 4WD SUV: it has a triple motor 4WD system that employs a single motor to drive the front wheels, complemented by a new Dual Motor Active Yaw Control (AYC) system that couples two rear motors through an electronically controlled torque-vectoring AYC unit. All these systems are integrated into MMC's unique Super All-Wheel Control (S-AWC) vehicle dynamic control system.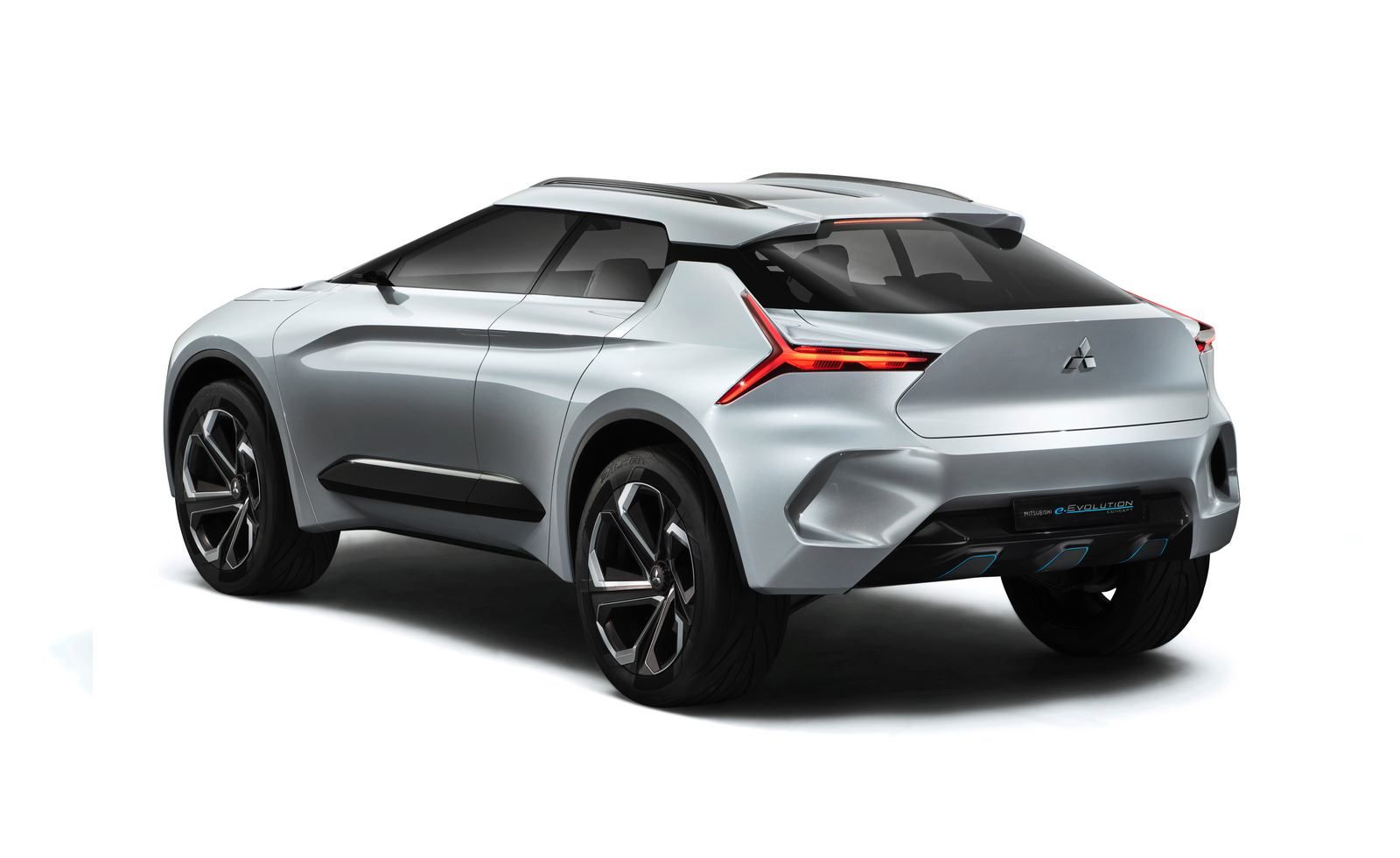 Drivers should expect better cornering and traction on wet roads, also courtesy of the huge wheels that were pushed towards the car's corners. Its brakes use electric calipers that are faster and more reliable than conventional hydraulic ones.
Mitsubishi e-Evolution Concept: interior
Inside, the instrument panel appears to float in front of the driver. Mitsubishi's traditional horizontal layout focuses on information above the median axis and on operation below. Acting like a level in an electronic viewfinder, the horizontal instrument panel makes it easier to sense the state of the vehicle during driving – form follows function well down the road.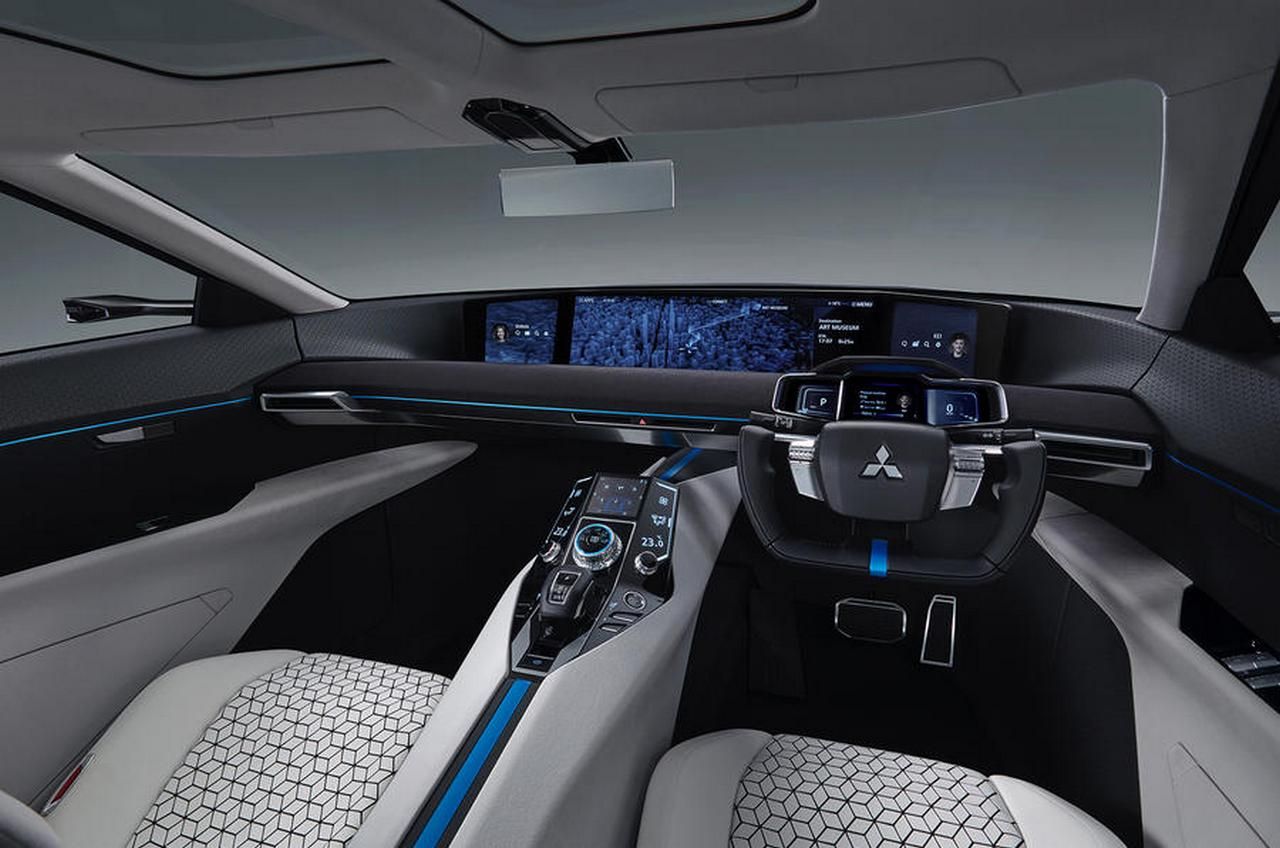 The large flat screen that covers the full width of the dashboard displays outside conditions, navigation and coaching information for economic driving but also info relevant to off-road escapades. If you thought one large screen is enough, think again: two smaller screens flank it, showing images from front and rear cameras.
Mitsubishi e-Evolution concept: the AI system
Finally, the concept uses an Artificial Intelligence (AI) system that augments the driver's capabilities. An array of sensors allows the AI system to instantly read changes in road and traffic conditions, as well as the driver's intent. Seamlessly coordinating driver intent with vehicle performance, the system supports drivers of all abilities.
A special coaching function allows the system to evaluate the driver's skill level and provide a training program that gives advice through voice dialogue and a large dashboard display. It's the car that teaches you to drive!
Expect to see at least some of the design cues and tech on future Mitsubishi models. And tell us what you think about this concept in the comments below.