Mopar is prepping these custom Ram 1500 trucks for SEMA 2018
For now these sneak-peeks will have to do, though
With SEMA 2018 virtually knocking on the door, it was only a matter of time before Mopar announced its presence. And this year, they'll display two custom Ram 1500 pickup trucks.
Mopar is offering north of 200 parts and accessories for the new Ram 1500, many of which can be seen on the Ram 1500 Rebel Concept.
On the outside, the pickup truck gets the Rebel Smoke body paint, a lift kit that provides two extra inches of ground clearance, Satin Black bead-lock wheels wearing 35-inch Goodyear DuraTrac tires, Grey Metallic skid plates and off-road running boards.
The hood is also a conceptual offering, says Mopar, and it hides a 5.7-liter HEMI engine. On the Ram Bar found inside the bed hardcore off-roading fans can fit five 5-inch LED lights, while on the inside, Mopar fitted all-weather mats, brushed and polished sill guards and a conceptual pedal kit.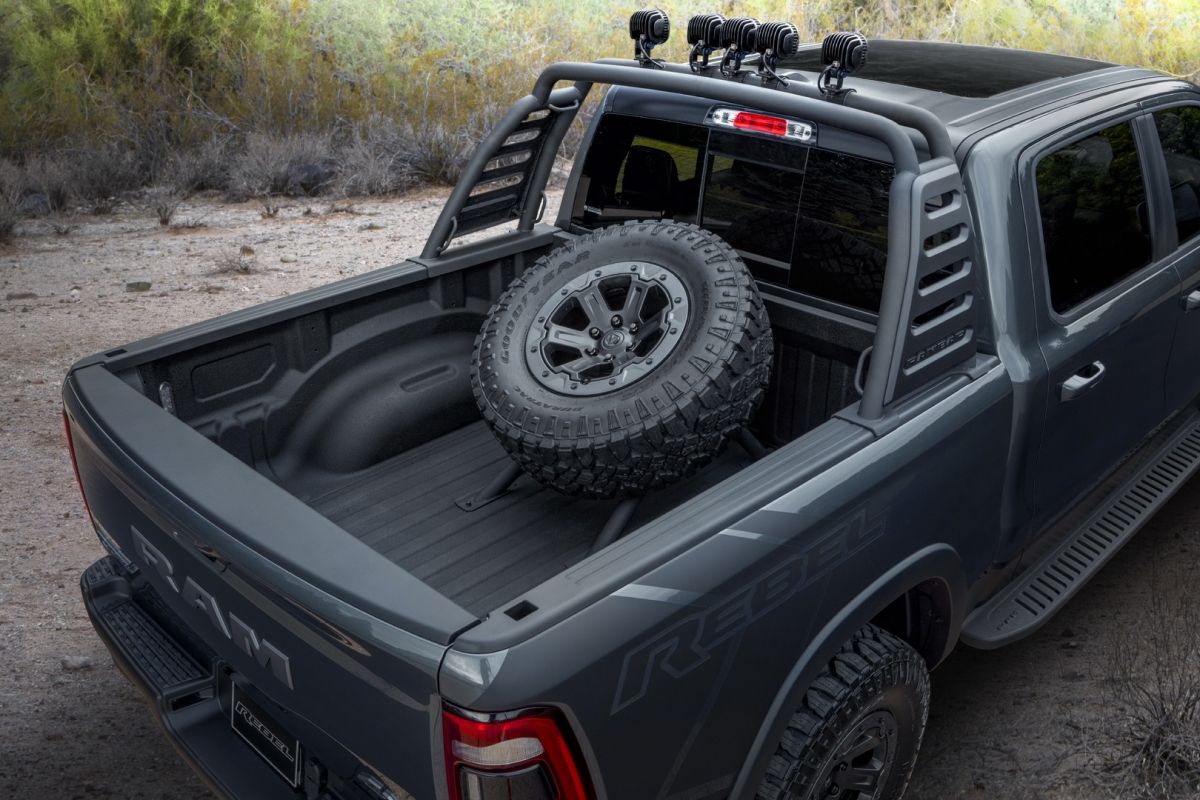 The second model on display at SEMA will be the Ram 1500 Big Horn Low Down truck. This one's touted as "slammed-to-the-street" and as the name suggests, uses the Ram 1500 Big Horn as starting point.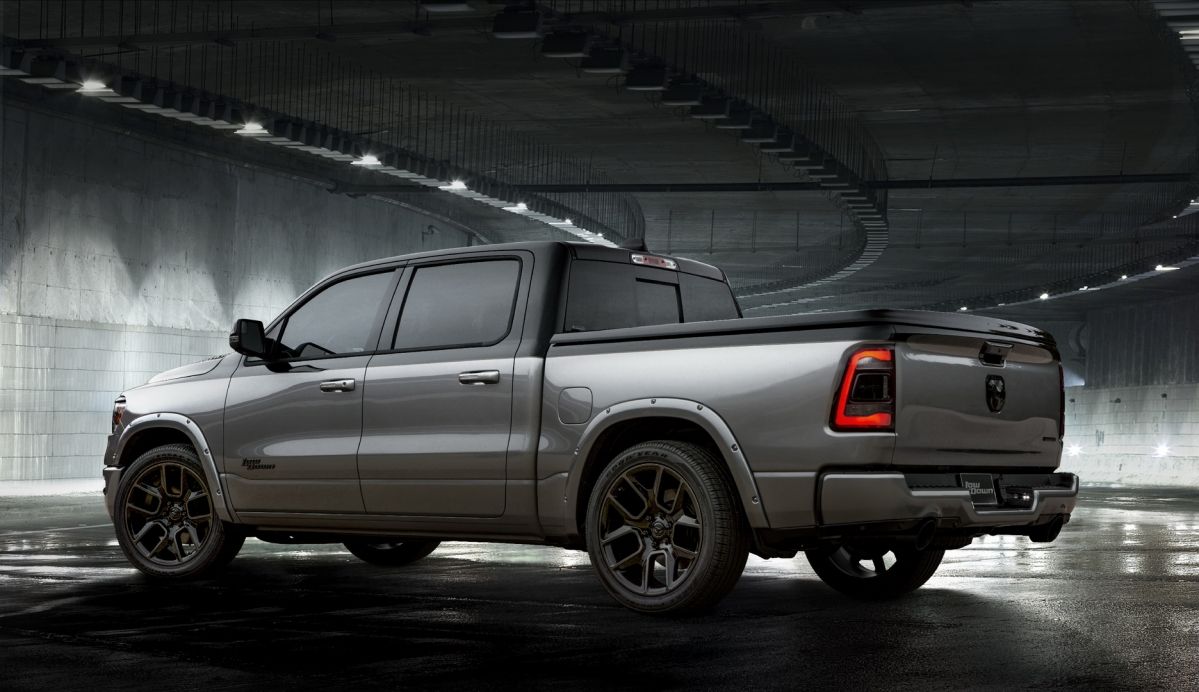 From here, Mopar added the Brassphault body color, a performance hood, a lower suspension that sends the pickup truck two inches closer to the ground, 22-inch wheels and five-inch exhaust tips.
It too, features a 5.7-liter HEMI engine and all the bells and whistles in terms of Ram logos and Gloss Black details.
SEE MORE: 914 HP Ford F-150 Hoonitruck is here