Lotus is one of those companies that is constantly upgrading its models, and we really like that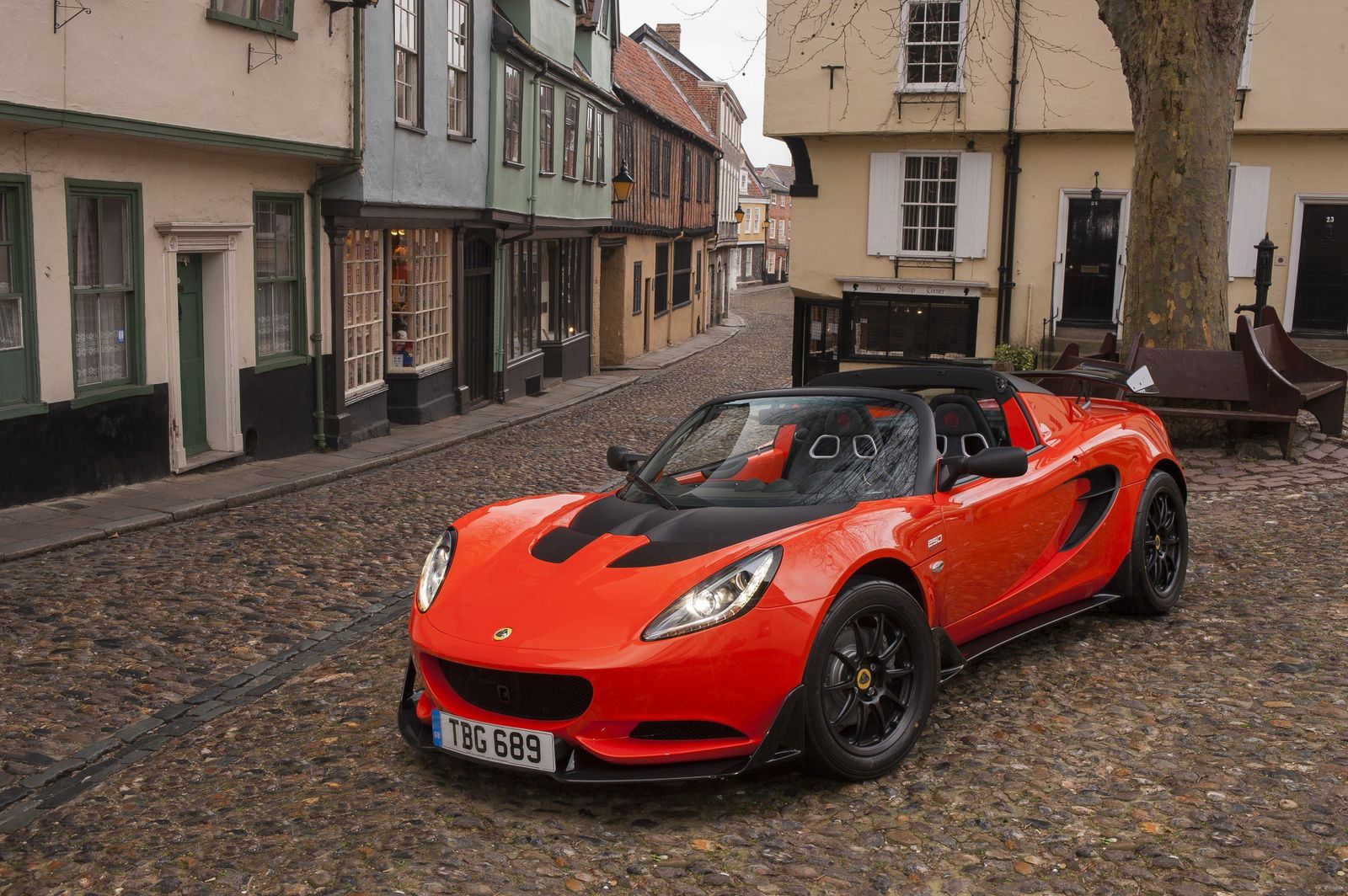 Take the new Elise Cup 250 for instance, which is billed by the sports car manufacturer as the fastest Elise ever.
Available as a roadster as standard (hardtop is an option), the Cup 250 is a high-performance version of the Elise that features a gain of 26 hp and a weight loss of 21 kg. Tipping the scales at 931 kg, the Elise Cup 250 sprints from 0 to 60 mph in 3.9 seconds and reaches a top speed of 154 mph. The new car has lapped Lotus' Hethel test track in 1 minute 34 seconds, shaving an impressive four seconds off the previous Elise Cup 220's best time and setting the fastest lap for a production Elise.
Introduced as a replacement for the Elise Cup 220, the Cup 250 is powered by a higher-output version of the supercharged 1.8-liter four-cylinder engine that delivers 243 hp at 7,200 rpm and 250 Nm of torque between 3,500 rpm and 5,500 rpm.
The company's Lightweight Laboratory was responsible for reducing weight, and it achieved that by fitting a 10 kg lighter Lithium-ion battery, 6 kg lighter carbon fiber seats, and ultra-lightweight forged alloy wheels that save a further 1.5 kg. Those who want to cut the car's weight even further can order the optional Carbon Aero Pack, which shaves an extra 10 kg off the car's mass.
Lotus has also paid attention to other aspects of the car and has given the Elise Cup 250 a recalibrated ignition system as well as wider 195/50 R16 front tires for a sharper, more responsive steering. Inside, the new model features new larger switches with improved haptics for the Lotus Dynamic Performance Management System, headlights and rear fog lights, as well as a new engine start button. The cabin comes as standard with a full Alcantara treatment in red or black.

The good news is the Lotus Elise Cup 250 goes on sale in all major markets from April 2016, with a starting price of £45,600 in the UK. The bad news? It won't be offered in North America.