The SL will reportedly sport four AMG-flavored variants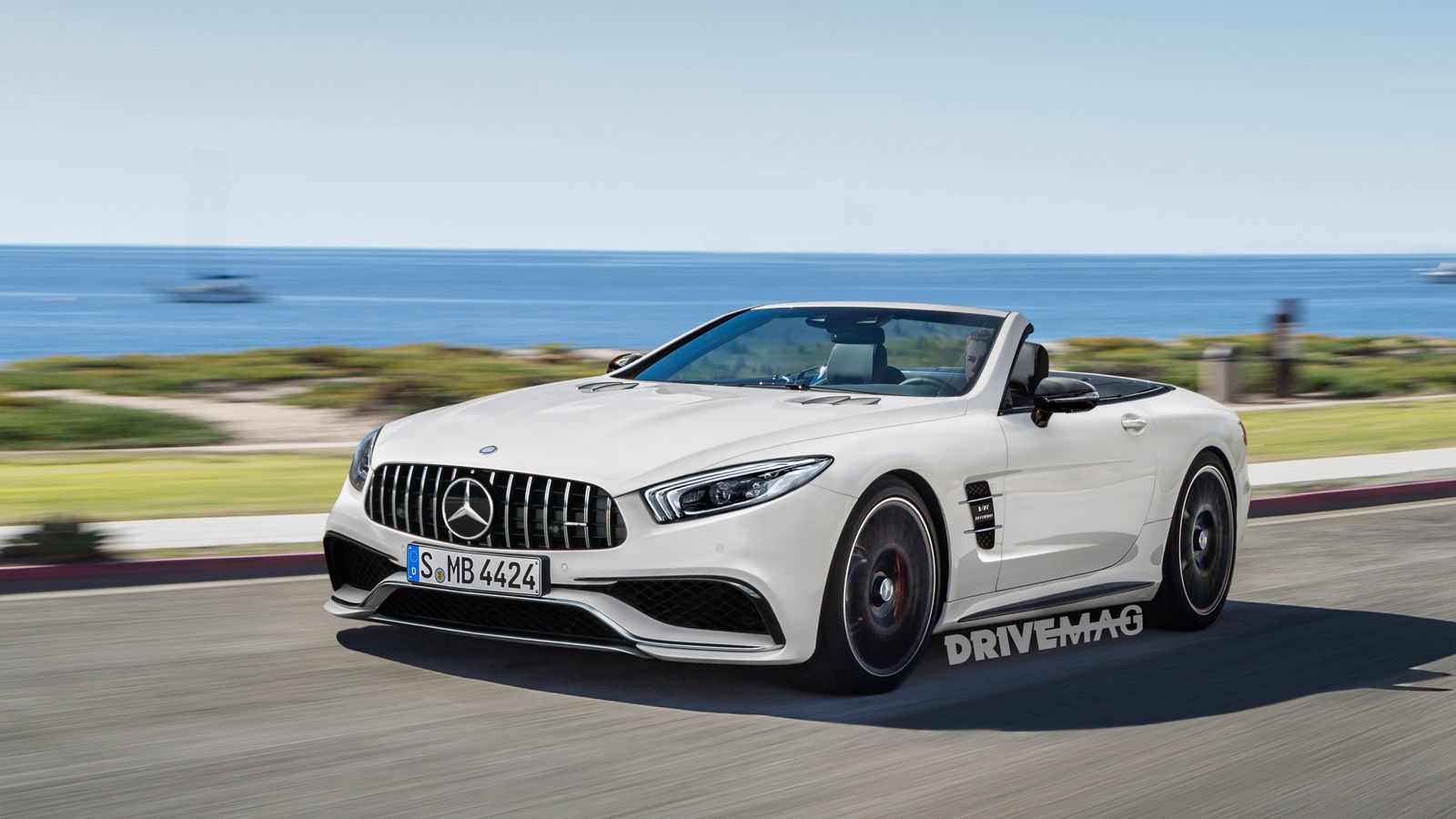 Talks about whether the Mercedes-Benz SL is to be granted a new generation available solely under the AMG badge are currently undergoing in Stuttgart, if we are to believe the most recent reports.
With the Project One already shown, sold out and en route to delivery, Affalterbach's schedule could allow the R&D works for a new model and according to Automobile Magazine, the SL is the favorite to rise like the Phoenix under AMG guidance.
The same media outlet reports that the upcoming SL (codenamed R232) will shed its heavy hardtop and add two small rear seats. Additionally, the new SL would get Merc's air suspension setup, 4Matic all-wheel drive and rear-wheel steering.
Engine-wise, "an engineer familiar with the matter" revealed to Automobile Magazine that four SL versions are scheduled to hit the market: SL 43, SL 53, SL 63, and SL 73.
The SL 43 would rely on a 3-liter straight-six making 435 hp, while the rest get a twin-turbo 4-liter V8 for power outputs of 522 hp, 612 hp and 800 hp, respectively, with the mention that the 800-horsepower SL 73 will reportedly be a full-plate PHEV with 612 hp coming from the ICE and an additional 204 hp provided by an electric motor.
Rumor-wise, this sounds exciting for Merc-AMG fans and potential customers alike, but it remains to be seen what amount of truth is encapsuled in this report. We'll also keep an eye on the topic and come back with fresh info as soon as it becomes available.
Elsewhere, Mercedes-AMG just dropped the 435-horsepower, mild-hybrid CLS 53.