Porsche Cayenne Turbo S E-Hybrid SUV now sits at the top of the Cayenne lineup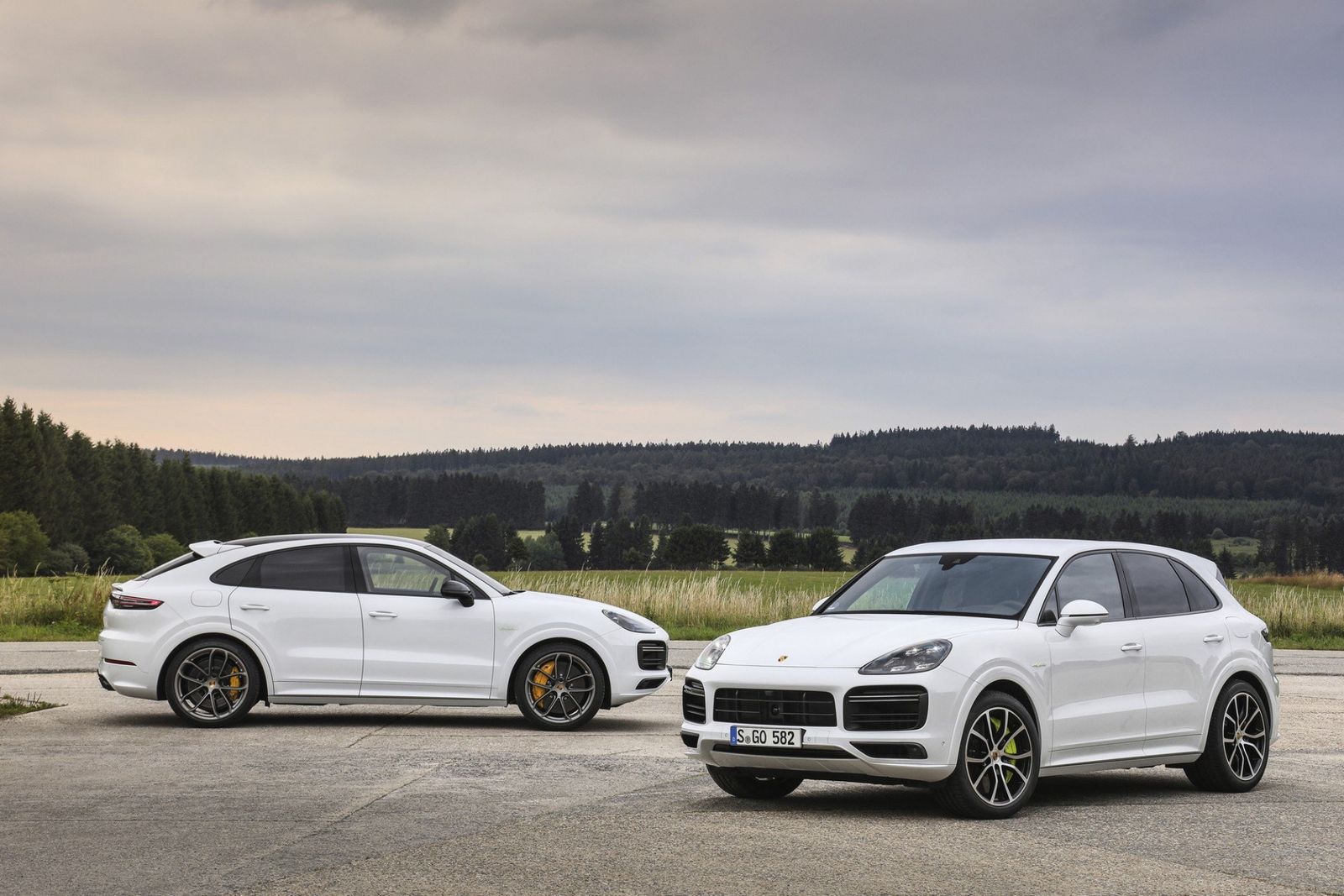 Porsche has revealed its new range topping SUV, the new Cayenne Turbo S E-Hybrid, also available as the more rakish Cayenne Turbo S E-Hybrid Coupe.
They are the most powerful, quickest and most expensive Cayenne variants you can buy and both pack quite a big (electrified) punch.
Most of the power comes from a 4.0-liter V-8 with twin-turbos with 541 horsepower, boosted by a 134 horsepower electric motor squeezed in between the engine and the eight-speed automatic transmission. Its battery is a 14.1 kWh lithium ion pack that Porsche says is around 30 percent larger than any previously fitted to an electrified Cayenne and it allows the Cayenne Turbo S E-Hybrid to travel up to 40 km (25 miles) before having to be recharged or using the V8 top it up.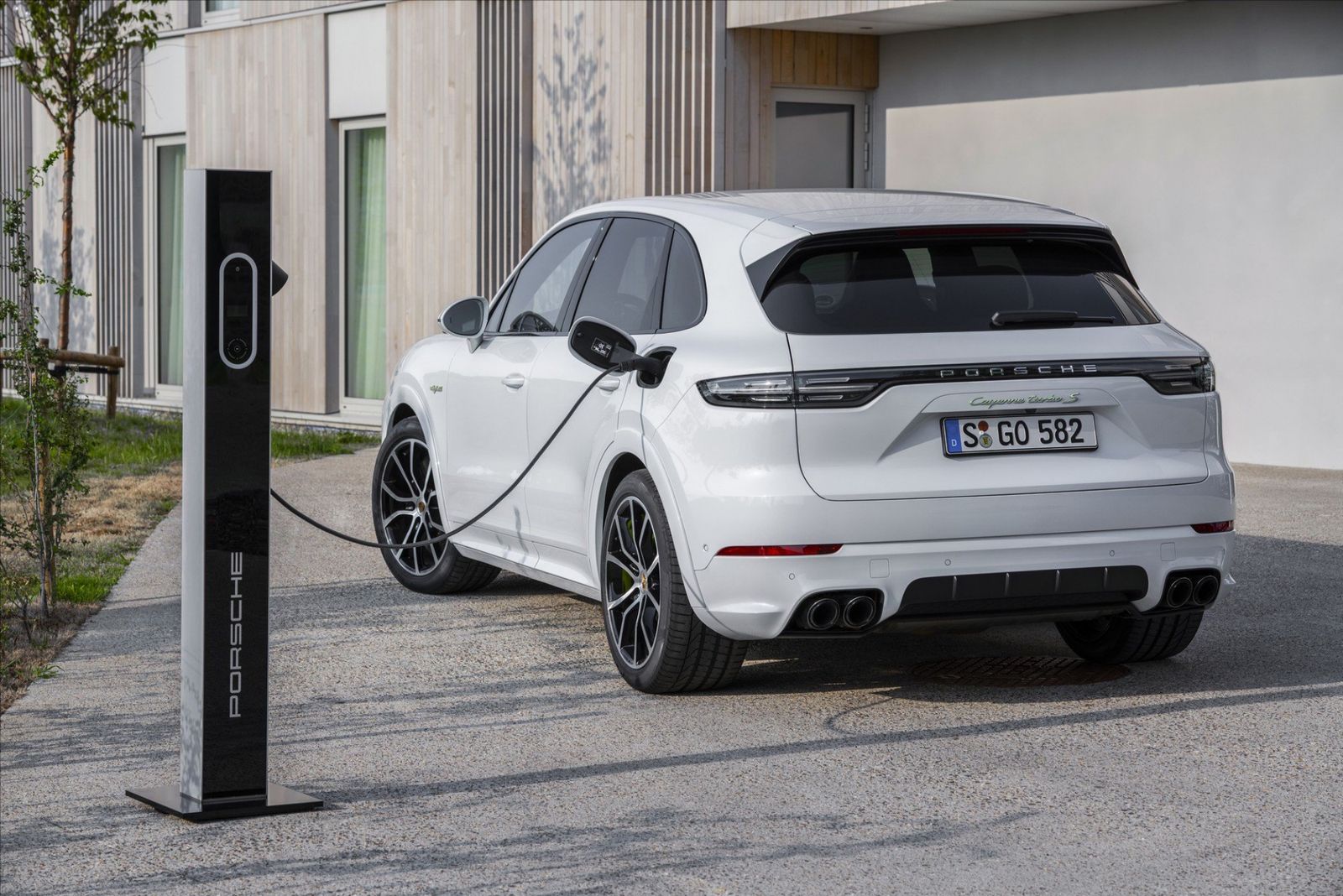 The V8 and electric motor combined produce a combined 670 horsepower (679 PS) and 900 Nm (663 pound-feet) of torque, sent to all four-wheels through an eight-speed automatic gearbox. Both body variants sprint from zero to sixty in 3.6 seconds and both top out at 183 mph (295 km/h); they would probably have no problem sailing past 186 mph (300 km/h) without the electronic governor.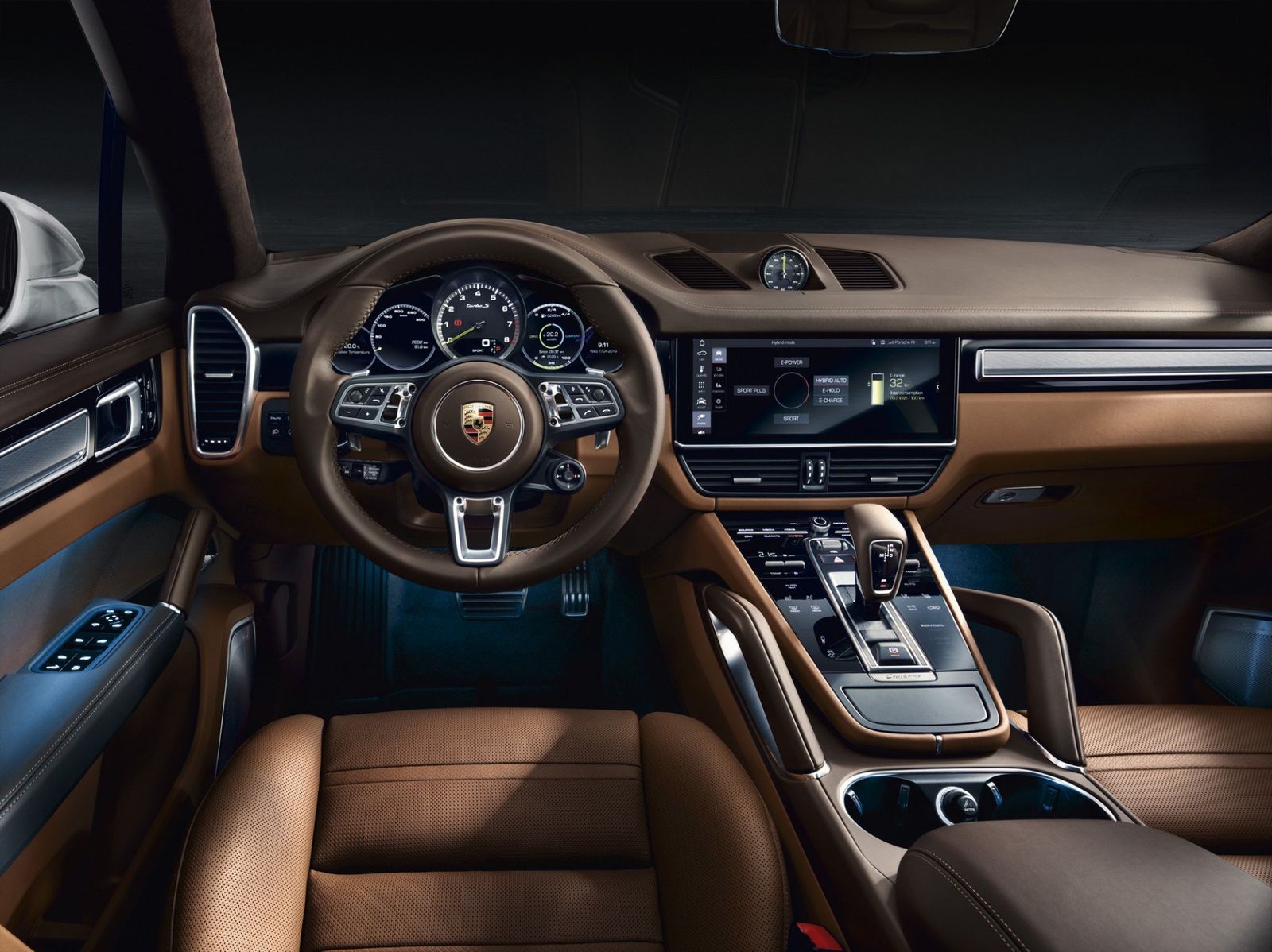 All Cayenne Turbo S E-Hybrid models are easily distinguishable by the acid green color around their badges and brake calipers. They also come with 18-way-adjustable Adaptive Sport Seats, ceramic composite brakes, Porsche Dynamic Chassis Control (PDCC), Porsche Torque Vectoring Plus (PTV+) and the Sport Chrono Package, as well as 21-inch AeroDesign wheels complimented by body-colored wheel arch extensions – all of these are standard and in the case of the Cayenne Turbo S E-Hybrid Coupe, buyers can opt to have the rear bench seat removed and replaced with individual bucket seats as a no cost option.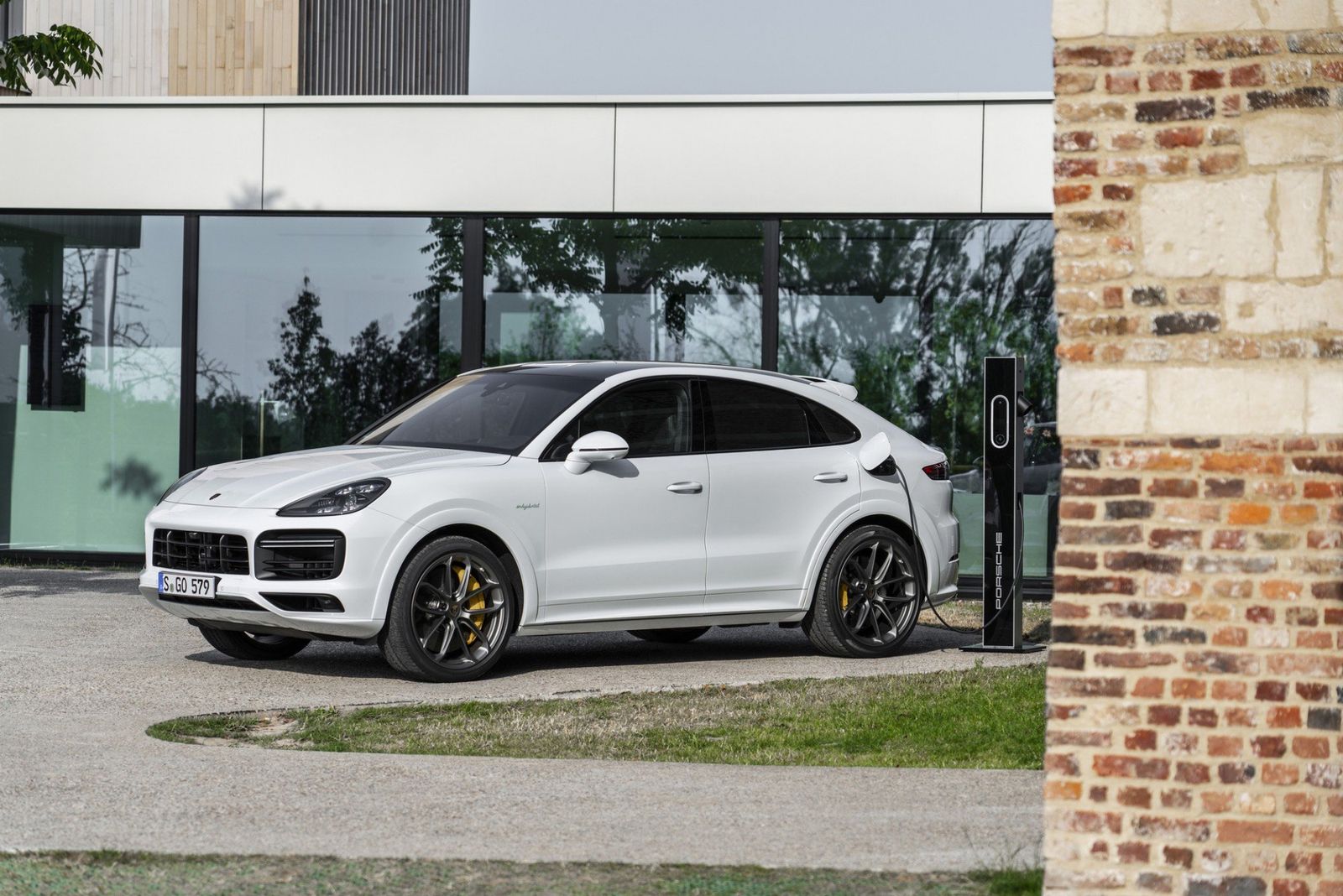 U.S pricing for the regular 2020 Porsche Cayenne Turbo S E-Hybrid is $161,900 and if you want the 2020 Porsche Cayenne Turbo S E-Hybrid Coupe, that starts at $164,400. Along with these two top tier Cayenne models, Porsche also announced it will offer the Cayenne E-Hybrid Coupe, whose starting price is a much more reasonable (albeit still very expensive) $86,400; prices don't include the $1,350 charge.