Qashqai and X-Trail get a taste of premium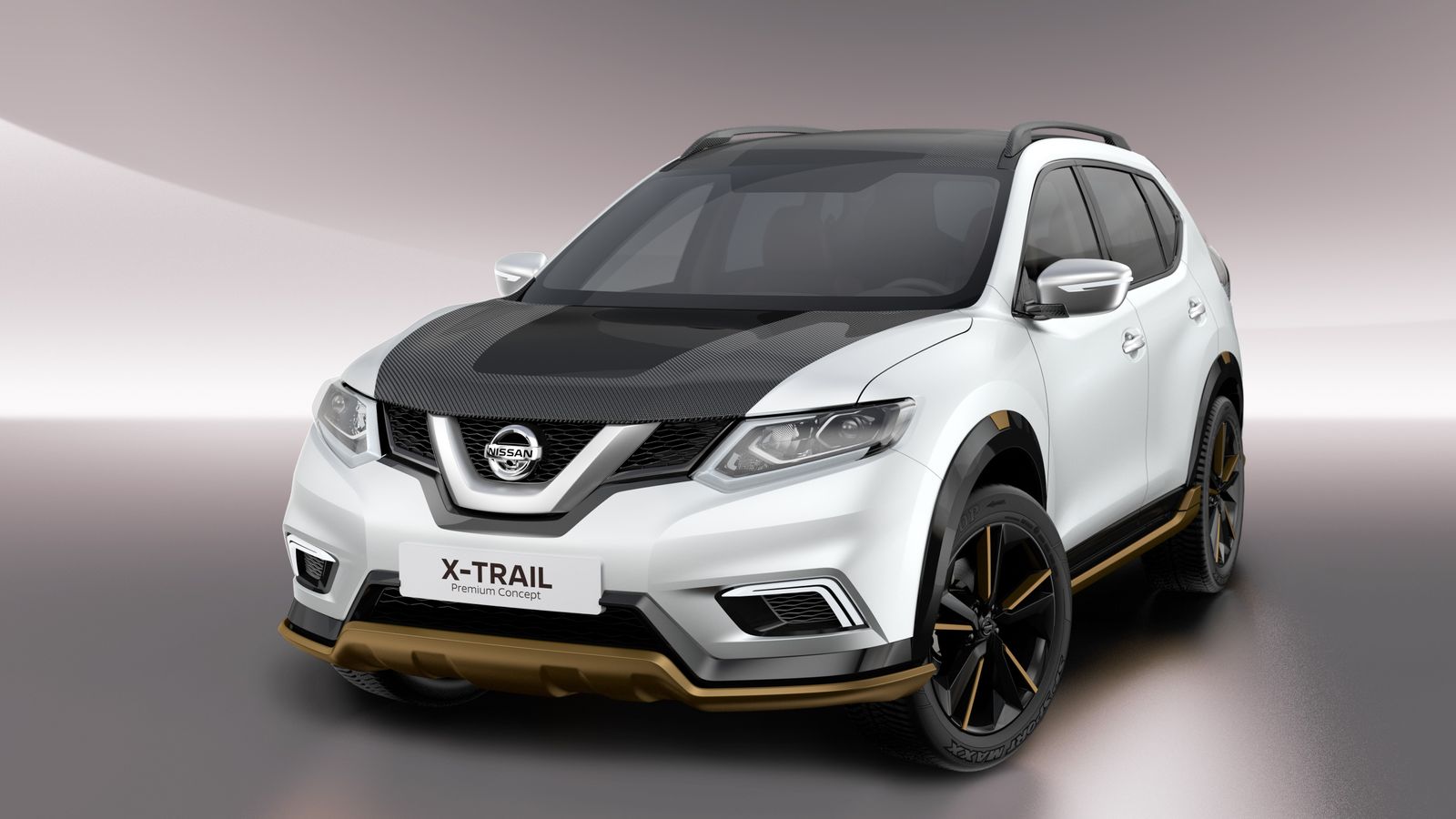 Nissan lives up to the challenges raised by the demanding clientele with upmarket Premium Concept versions for the Qashqai and X-Trail.
Essentially, we're looking at two of Nissan's best-selling products wearing a twist of premium flavor and "dynamic design interpretation." Both cars took the stage at the 2016 Geneva Motor Show, where their fancy add-ons were open to satisfy the public's curiosity.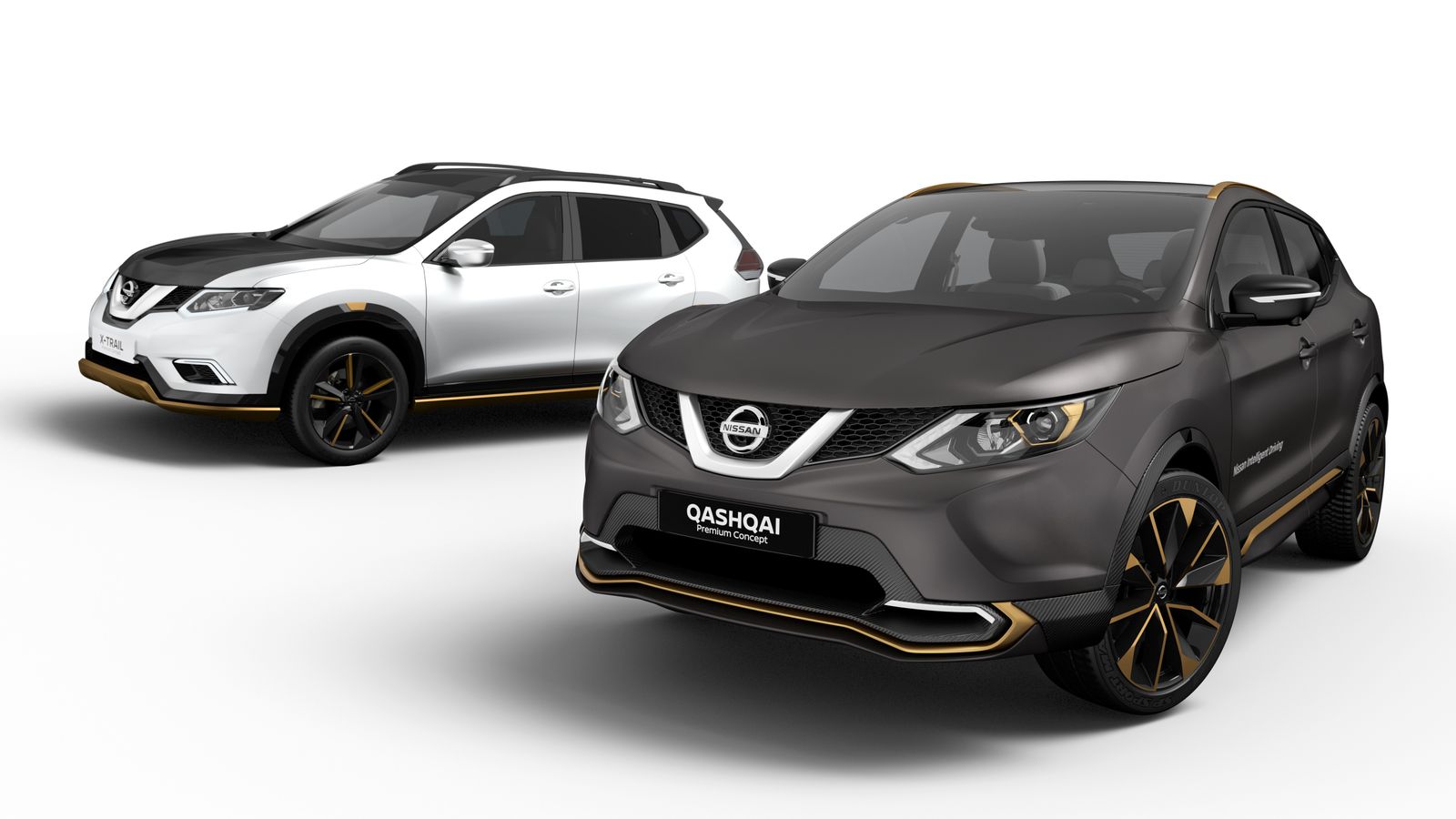 The Nissan Qashqai Premium Concept received an outside layer of matte black paint, golden copper detailing, and carbon fiber patches in the lower areas of the body as well as 20-inch wheels. There's no word on performance, but the cabin wears Nappa leather and quilted materials.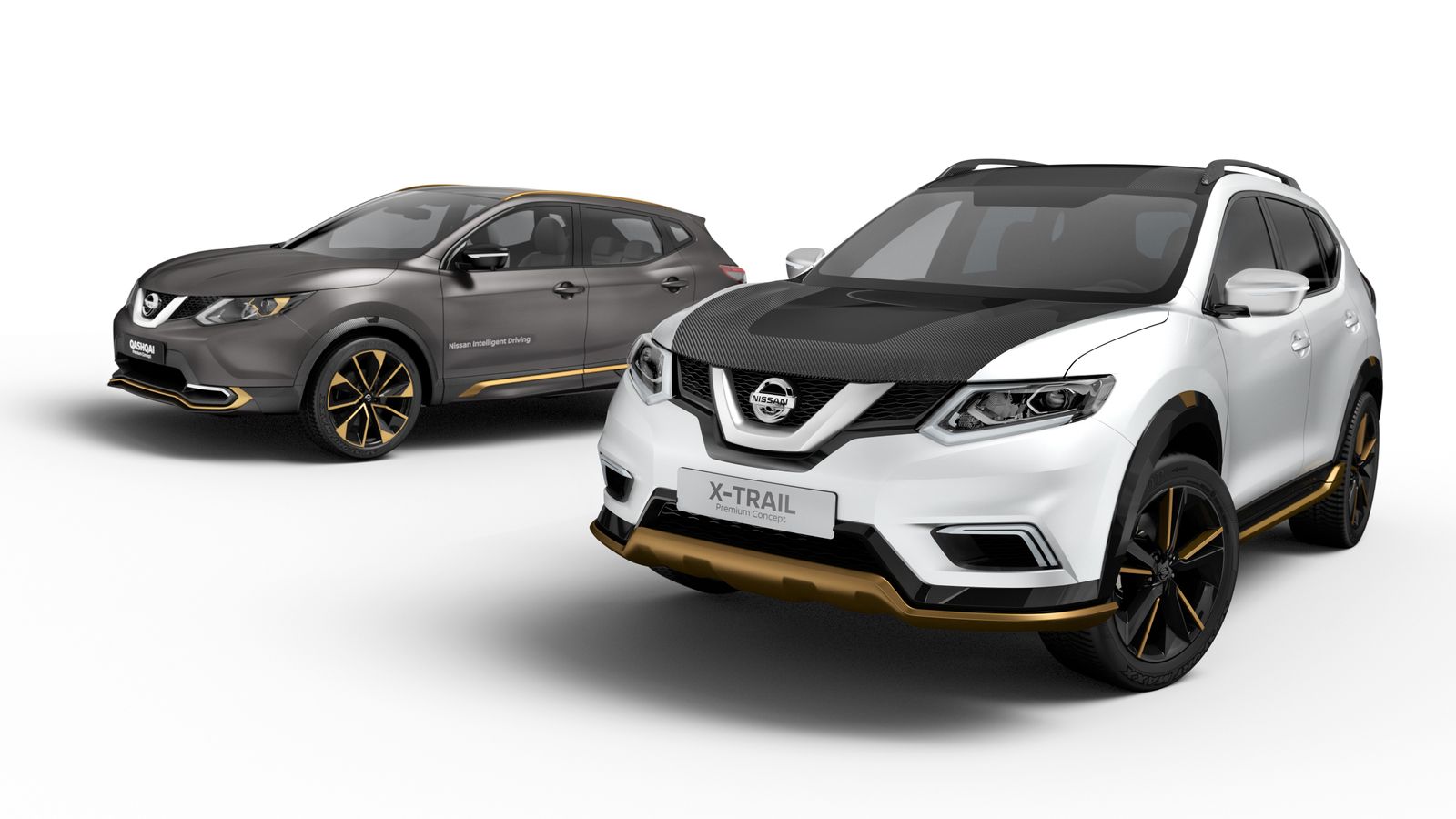 Unlike its sibling, the Nissan X-Trail Premium Concept laid its bet on an all-white matte exterior hue combined with black-painted carbon fiber hood and roof. Inside, the X-Trail Premium switched to premium leather combined with tan-colored leather plus black carbon fiber and chrome inserts.