Who asked for an alien Godzilla?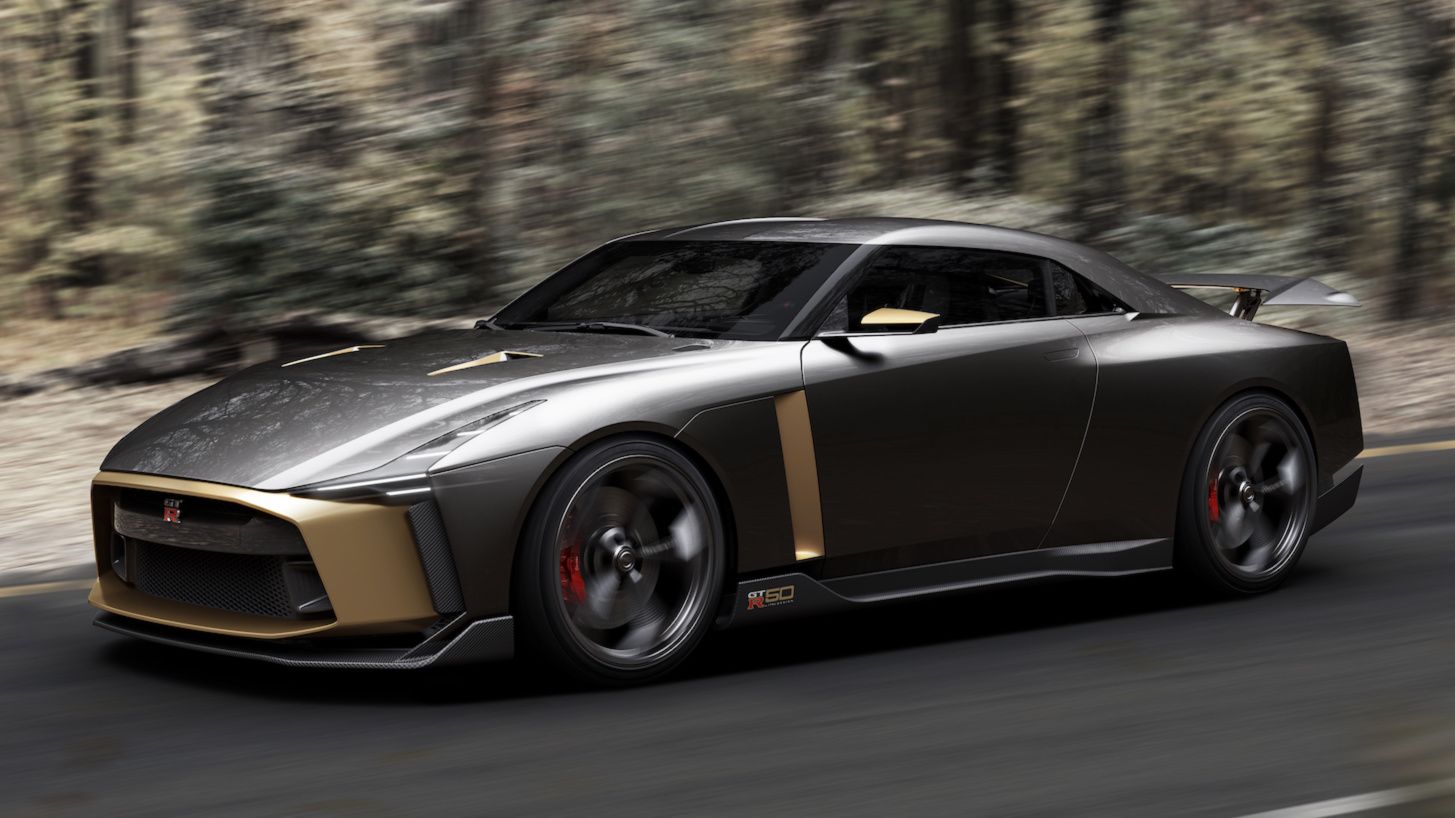 Let's face the music: the Nissan GT-R R35 is old and it's not getting younger. Its replacement is a mystery for the time being which leaves a gap to fill for companies like Italdesign to stir our imagination.
And, boy, stir they did. Working together with Nissan as part of a first-ever collabo between the two companies, Italdesign created the Nissan GT-R 50. And, yes, it's for anniversary purposes as both the GT-R and Italdesign turn 50 this year.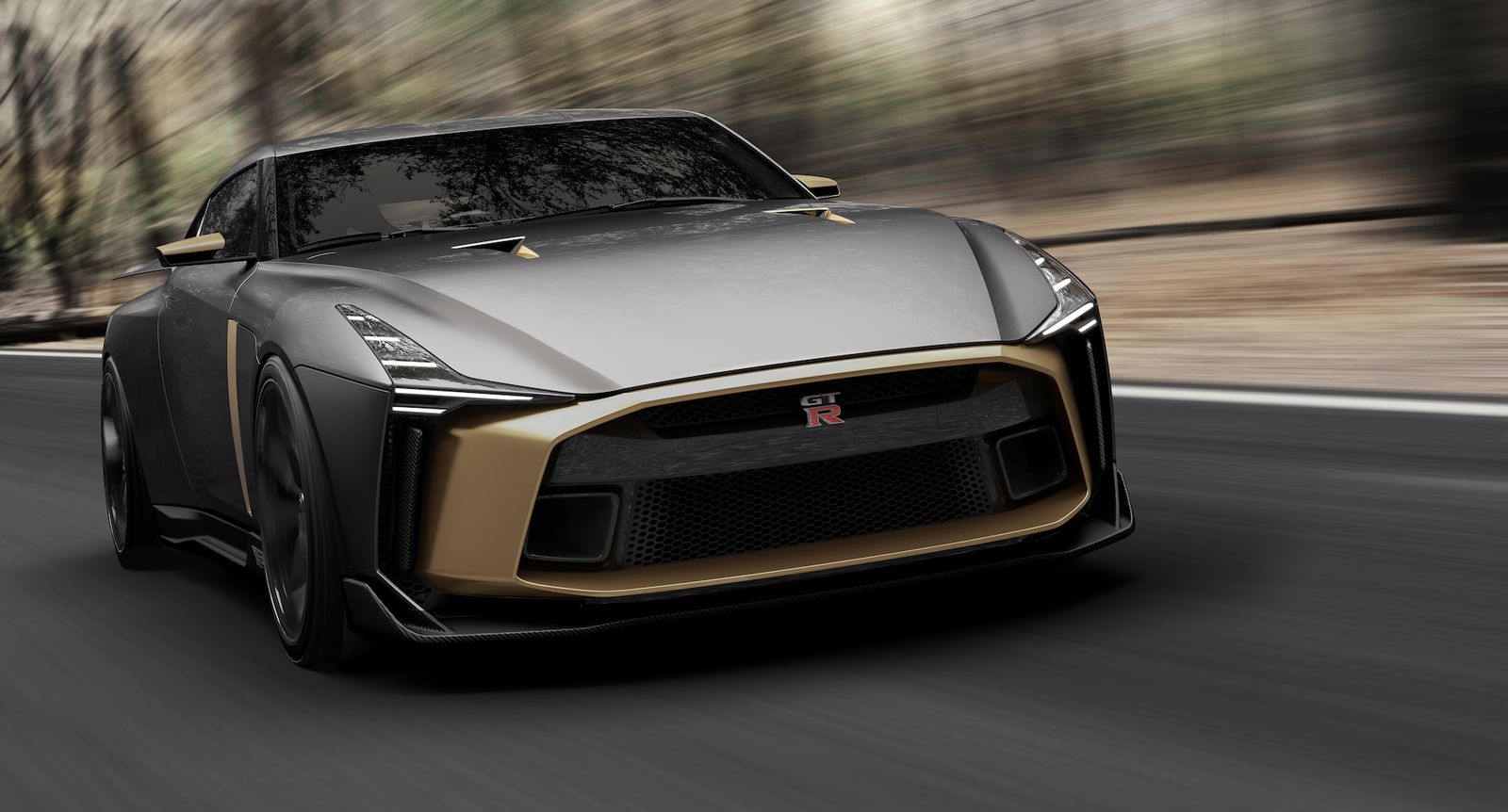 The best thing is the Nissan GT-R 50 will debut in Europe as soon as next month. It's based on a 2018 Nissan GT-R Nismo and while you can still put your finger on it and say it's a GT-R, the alien-esque looks set it apart from the regular GT-Rs. So, what's changed?
For starters, new golden elements are decorating the body kit, especially the front end. The hood now has a more prominent power bulge and is flanked by thin, boomerang-shaped LED headlamps.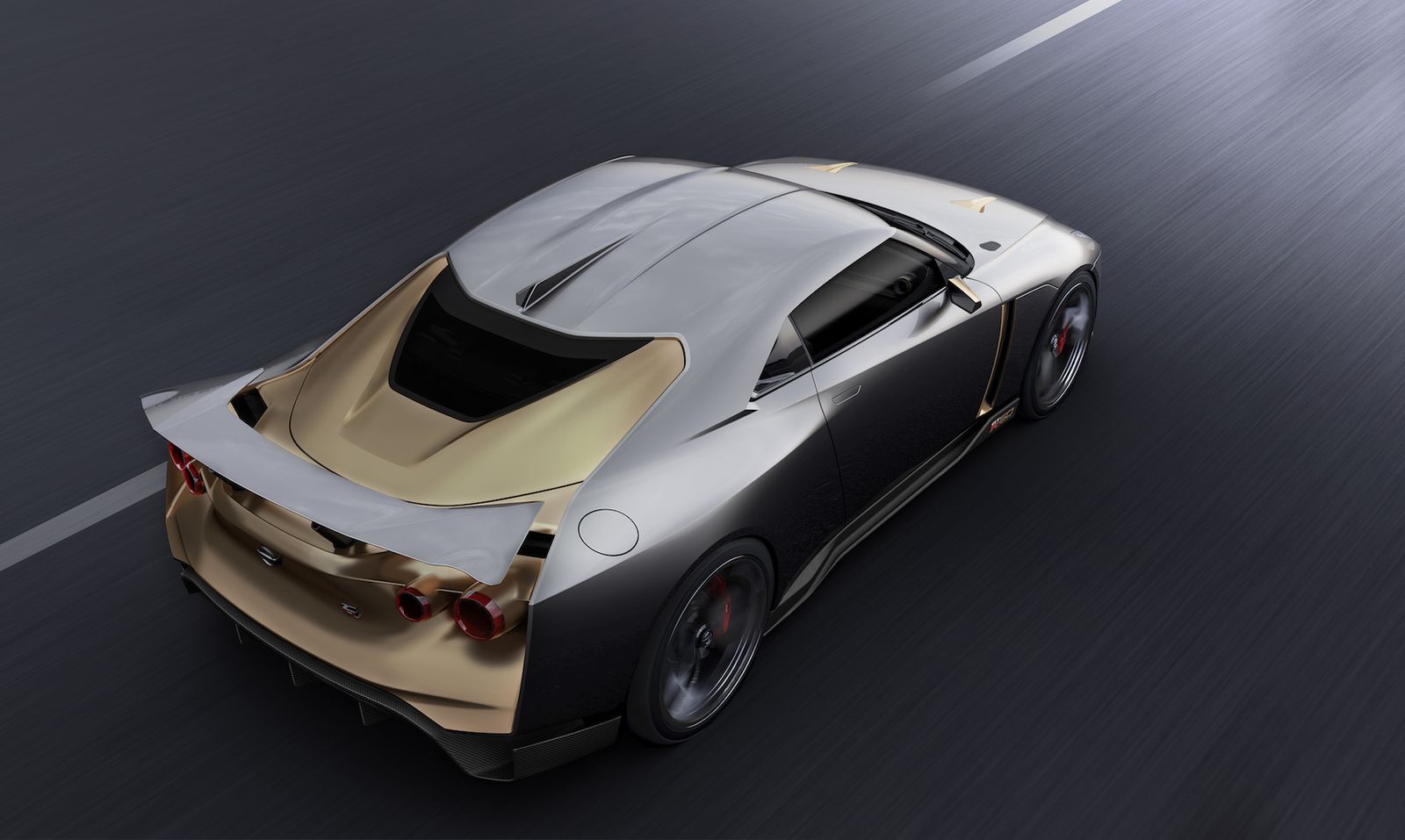 Italdesign says it lowered the car's roofline by 54 mm and added more golden elements to the samurai blade cooling outlets positioned behind the front wheels.
At the back, the round taillights get a reinterpreted, floating design while on top of them stretches an adjustable rear wing. Adding the finishing touches is a set of custom 21-inch wheels.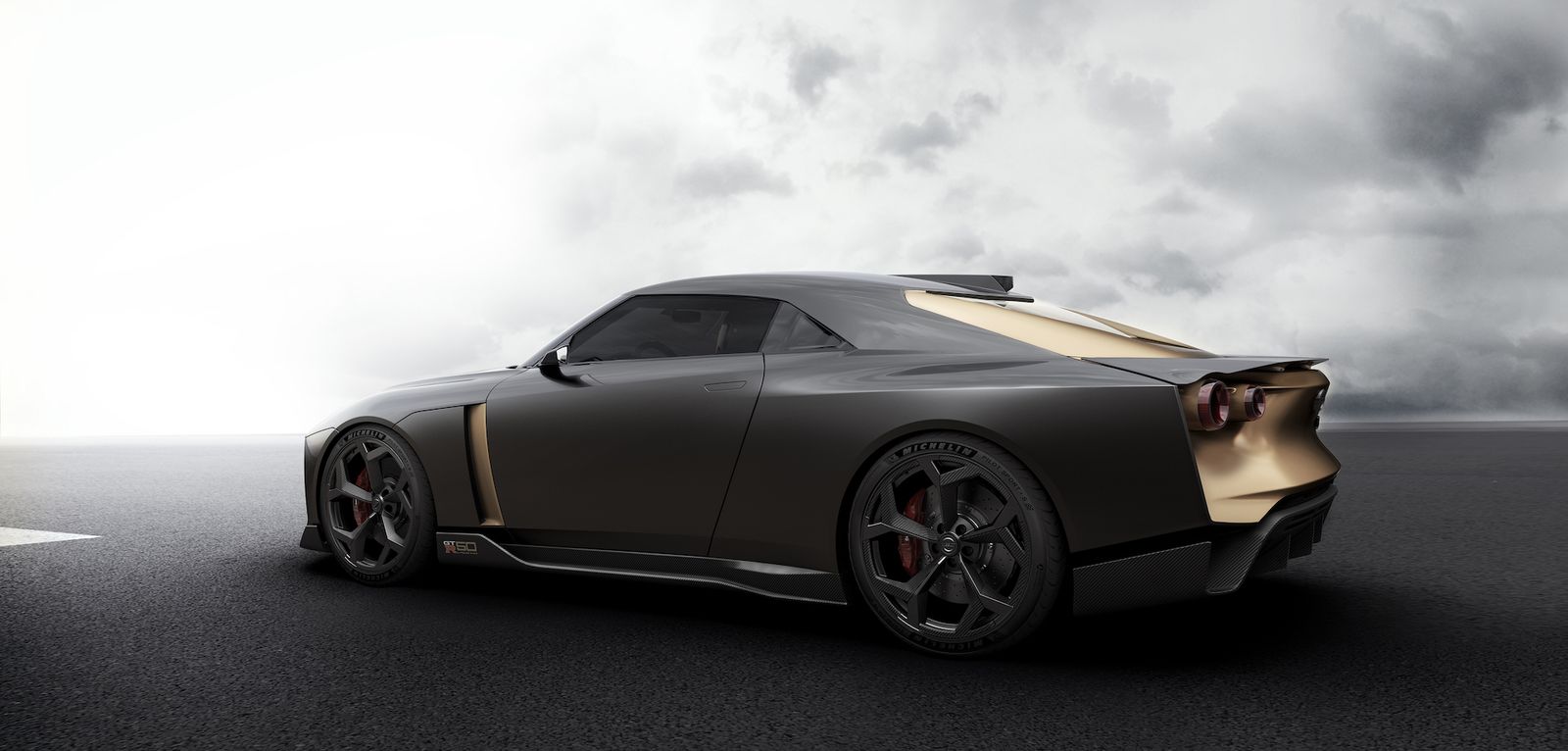 Last but not least, the performance goodies: Nismo stuck its nose in and tweaked the 3.8-liter V6 VR38DETT engine which now makes around 720 PS (710 hp) and 780 Nm of torque (575 lb-ft).
In doing so, they've added all sorts of GT3 racing-inspired bits and bobs, like competition-spec turbochargers, larger intercoolers, heavy duty crankshafts, pistons, connecting rods and bearings as well as a sturdier dual-clutch sequential six-speed transmission.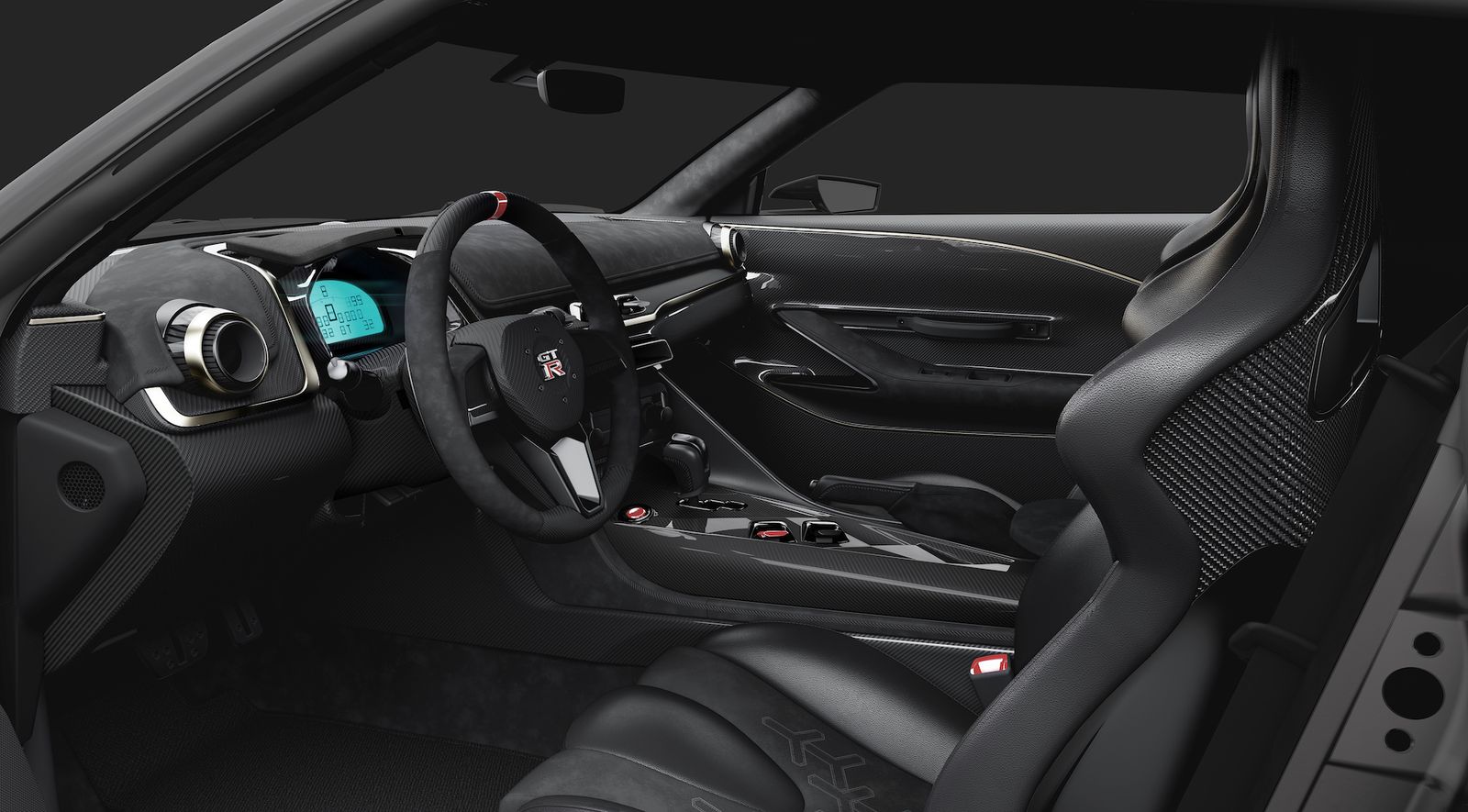 The suspension wasn't left stock either and with the help of Bilstein, it now features the DampTronic continuously adjustable system. Stopping power responsibility was handed to a Brembo setup with six-piston calipers up front and four-piston ones at the back, all painted in bright red.
So yeah, while this might not be the next-generation Nissan GT-R, we'd very much fancy it in this form.
SEE MORE: 2017 Acura NSX and 2017 Nissan GT-R go head to head in Laguna Seca