Elevating the sedan would somehow save the car as we know it. Yeah, right.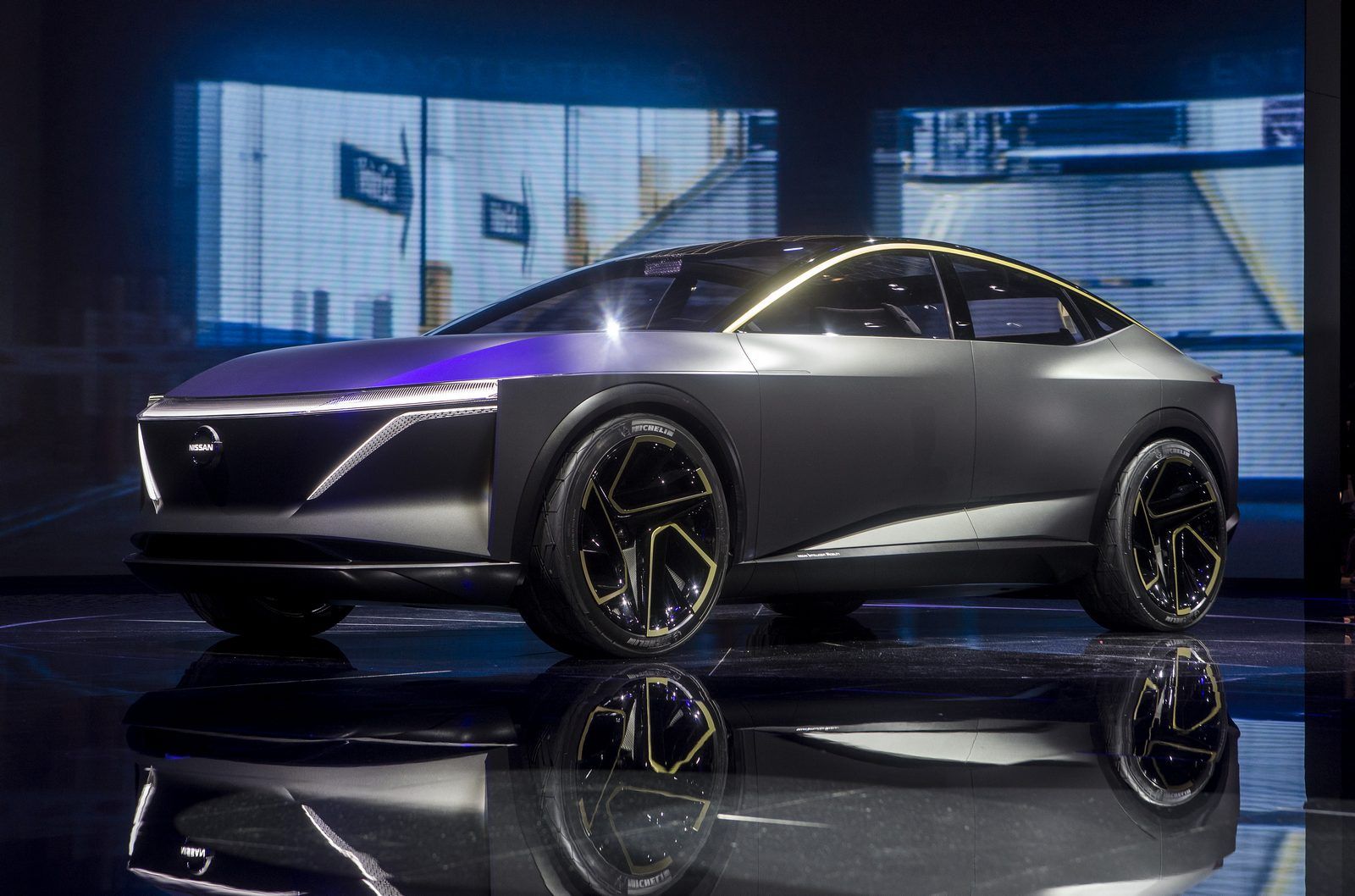 Nissan tries to reinvent the sedan with an elevated 2+1+2 concept that leaves us scratching our heads.
The IMs EV Sports Sedan is a pure electric all-wheel drive with full autonomous drive capability in the shape of an elevated sedan. It's like an SUV, but without the SUV form. It's the best of two worlds, offering the elevated position so many buyers crave and the sedan form so many car lovers long for.
In a nutshell, it's an abomination.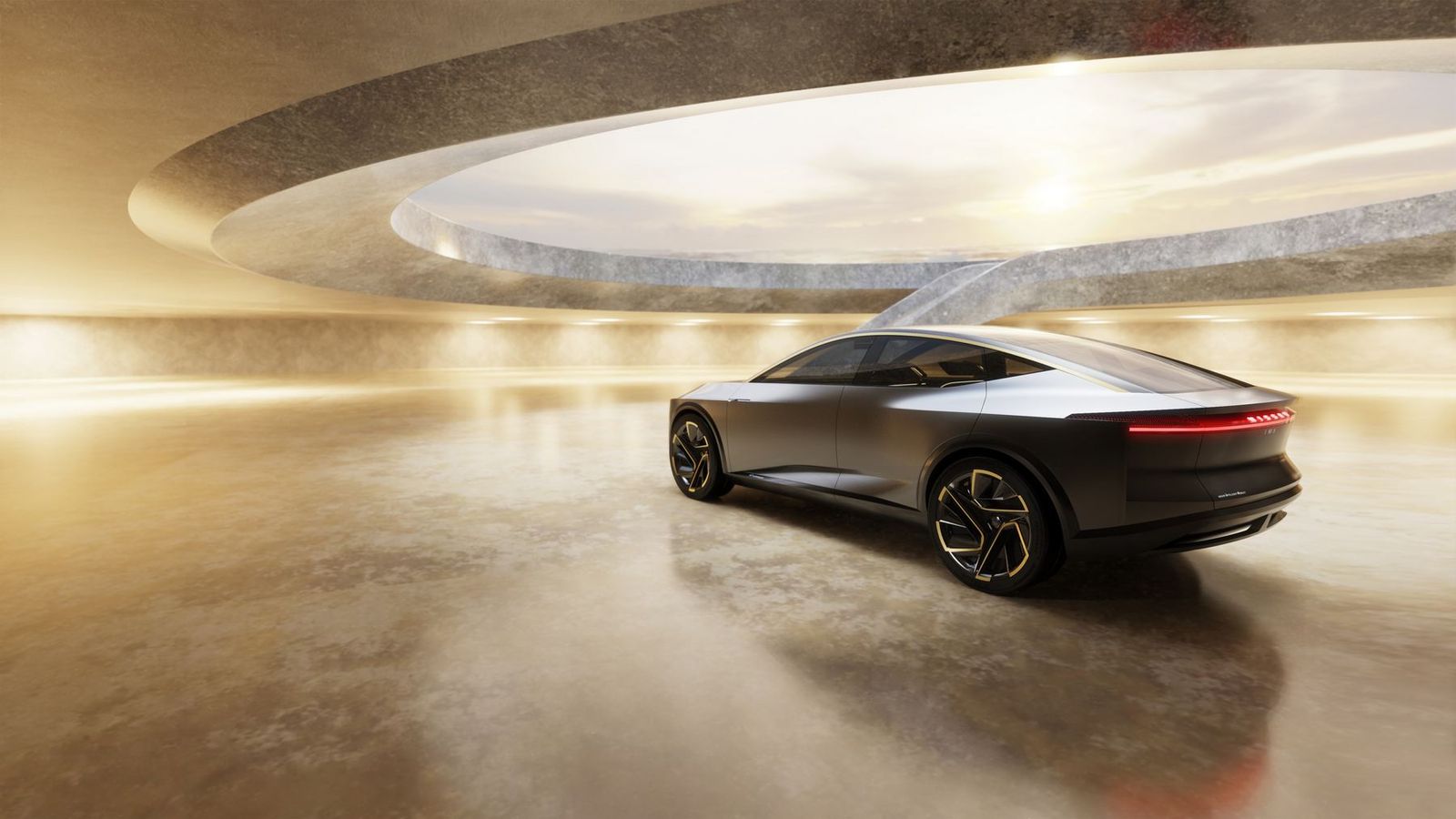 And Nissan has lofty plans for it, hailing it as "the birth of an entirely new segment of vehicle – an elevated, electrified sports sedan."
"Fully embracing the three pillars of Nissan Intelligent Mobility – Intelligent Driving, Intelligent Power and Intelligent Integration – the IMs concept moves toward the creation of a sustainable mobile society in the form of EVs, autonomous drive and connectivity technologies."
Denis Le Vot, senior vice president, chairman of Management Committee, Nissan North America, Inc.
From a technical standpoint, there's nothing new for an electric car: the concept's powertrain has a high-performance all-wheel-drive (AWD) system powered by a pair of electric motors located at the front and rear of the vehicle. The car also comes with an advanced air suspension that adapts to different driving situations, giving the IMs concept a silky, smooth ride quality and flat cornering character.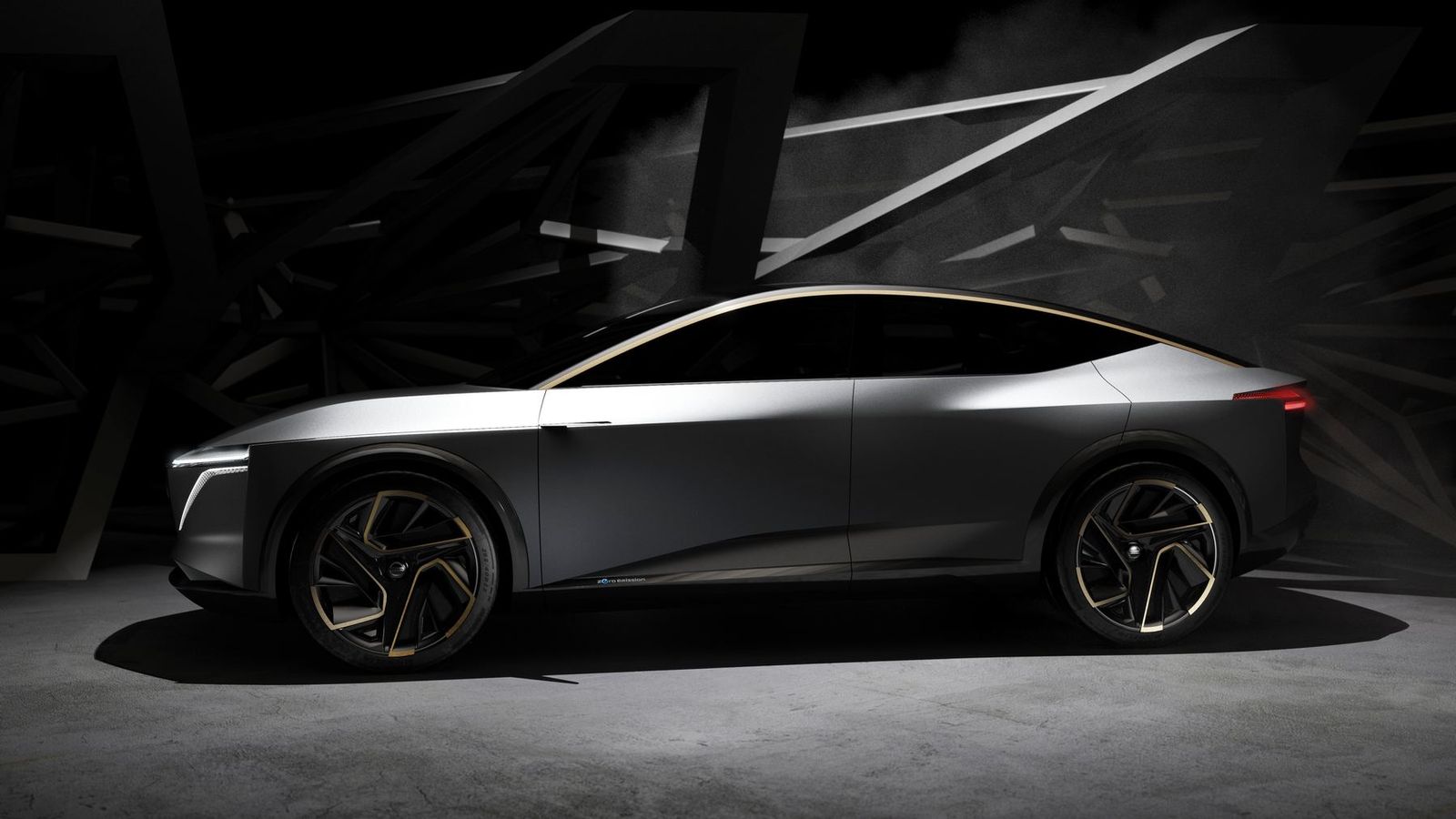 The IMs is animated by two electric motors (front and rear) that generate 483 horsepower and 590 lb-ft of torque. A 115-kWh battery provides an estimated range of 380 miles (611 km) on a single charge.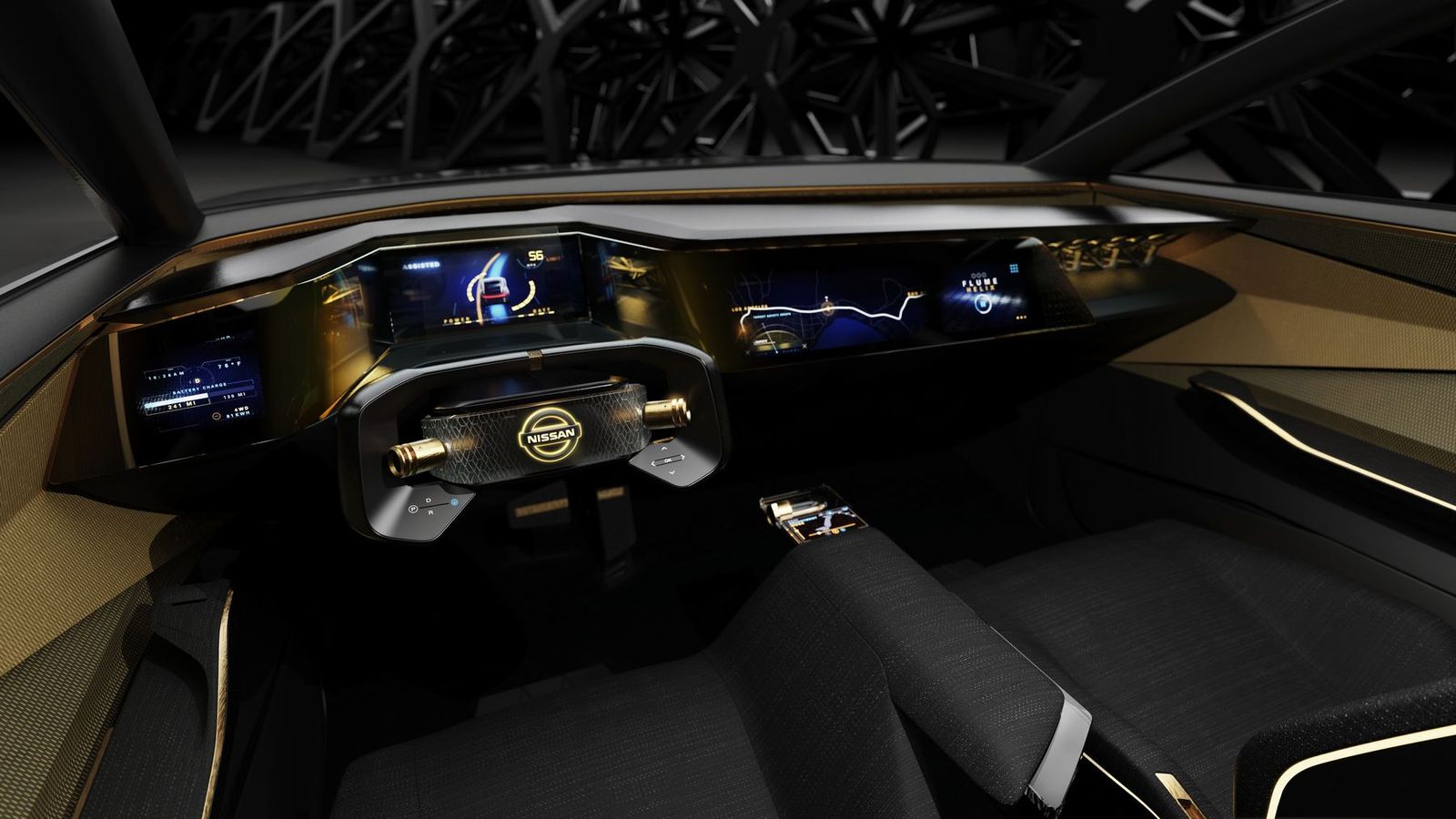 The main difference is the way Nissan lifted the entire car and gave it an SUV-like stance while keeping the sedan form. Huge 22-inch wheels add to the vehicle's bulky form. In a world where there's almost no place for normal cars, Nissan's idea seems bright: if we have SUV coupés and four-door coupés, why not combine what's left and start a new automotive segment?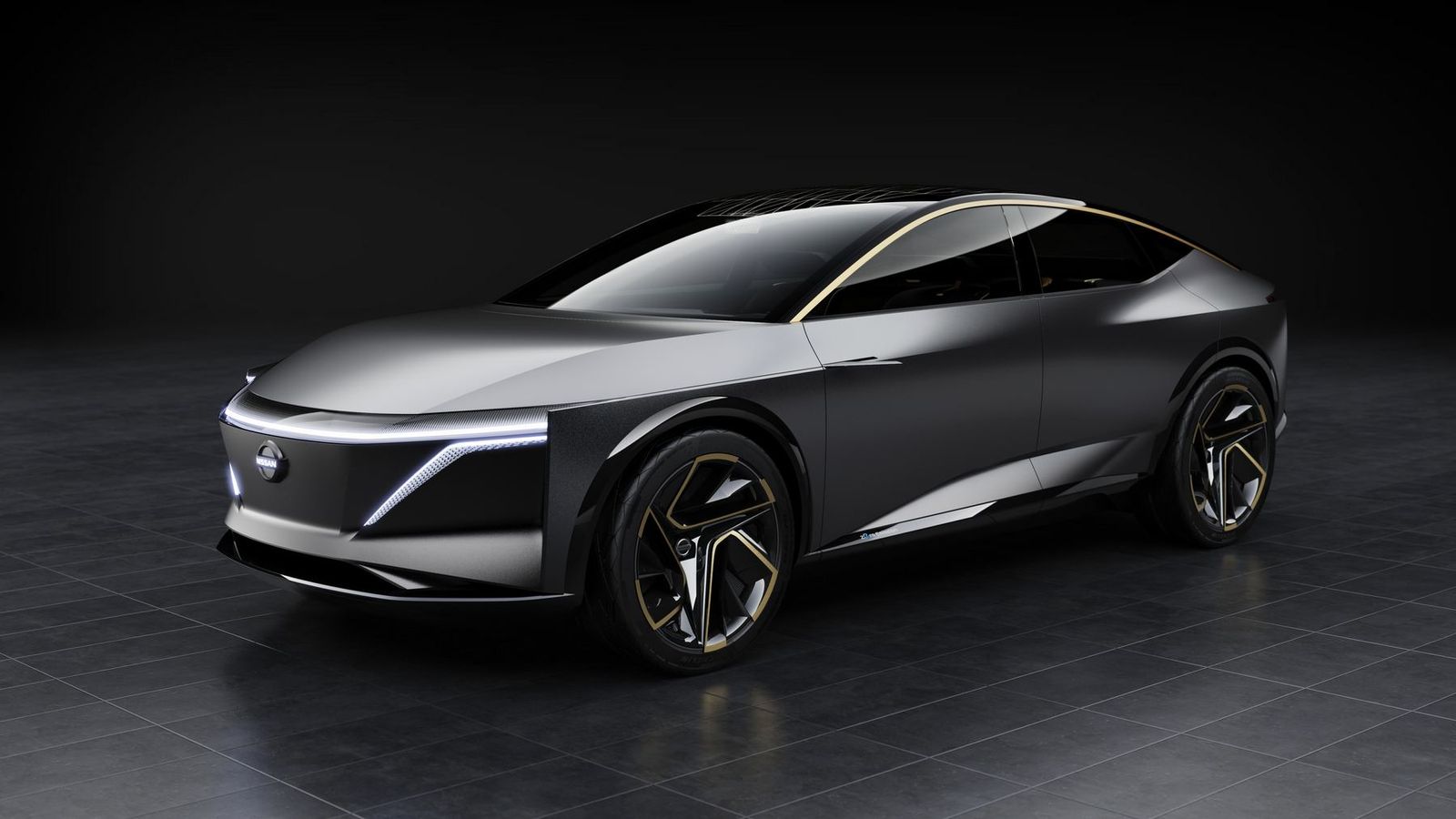 In theory, this could work. And we have no doubts that people would flock to this type of car if the marketing wizards would do their thing. But in reality, we'd be left with a sedan on stilts that serves no other purpose than carve a new niche for people that don't know how to drive or/and hate cars altogether. You know, those that actually ruined the cars for us, petrolheads.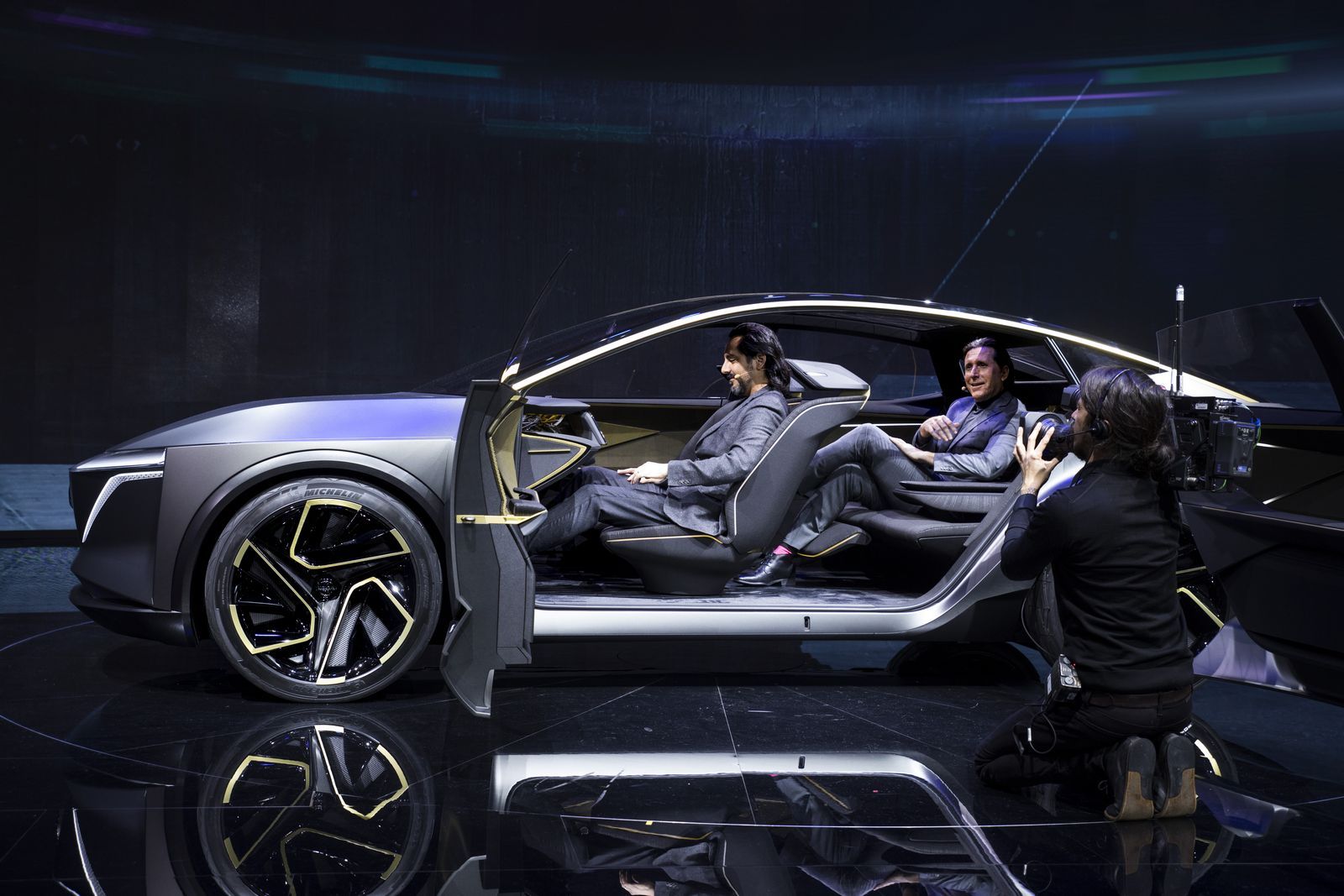 Car haters would be happy to hear that the IMs comes with advanced autonomous functions. The car does have a manual driving mode, but in its self-driving mode, the IMs concept offers level-5 autonomous driving. The driver can watch Netflix on the go, catch up on work or whatever, and the car will take care of everything. No need to bother driving this elephant.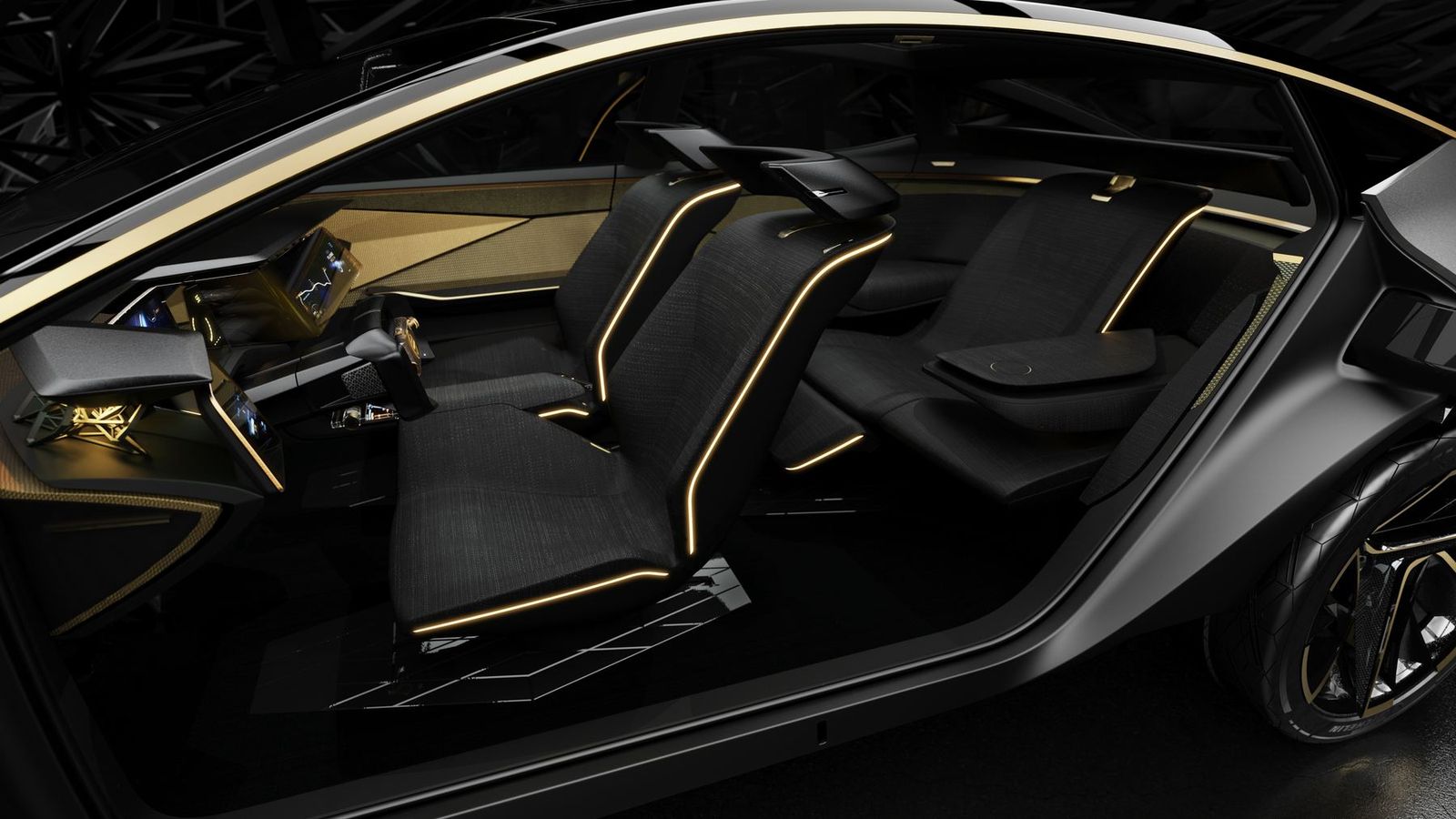 The IMs also has a "Premier Seat," an oversized center seat that appears out of the three-across rear seat after the slim outboard positions are folded. It's the perfect position to have motion sickness when you're traveling in the back, but it could be useful for child seats in a production car. From what we're seeing in the pictures, though, space at the back seems rather short.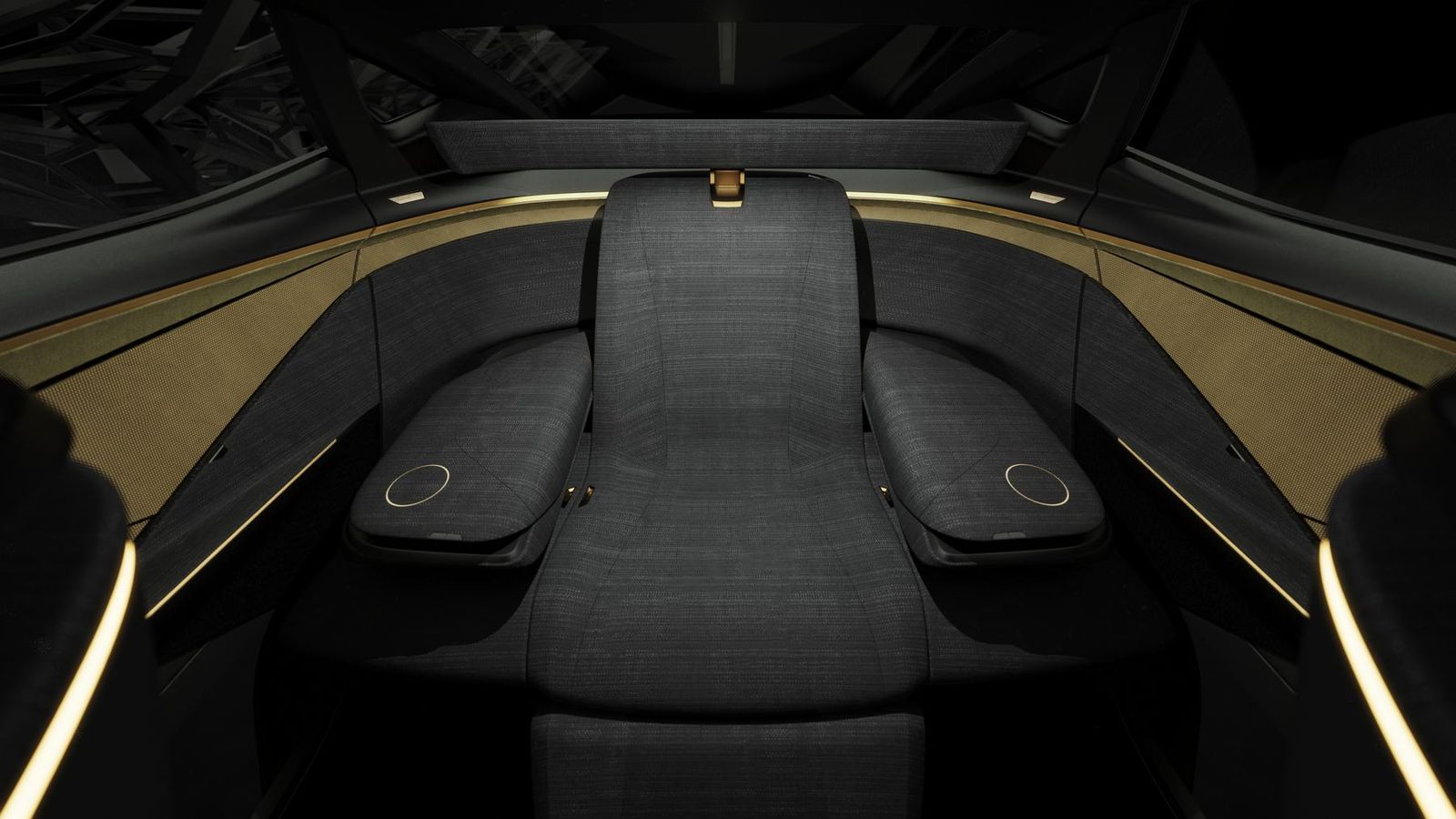 Nissan says that the IMs concept is an example of how they envision the future of mobility. We say it's a rather sad example of everything that's wrong with the auto industry: we don't really need an elevated position to drive, we also don't really need an SUV for our daily commute (unless we live in the mountains), and we definitely don't need a sedan form for a car that drives by itself, as passenger space would be limited unnecessarily.
A good sedan offers lots of driving pleasure to its driver, which comes from a lower driving position and a sleek, sexy body that's impossible to replicate by the elevated shape of an SUV. Just replacing the SUV form with a sedan body doesn't solve the problem: there's absolutely no joy in driving a high-positioned car. Just slapping a `Sports` tag on it simply doesn't cut it. So, please, Nissan, don't. Just don't.
But, as the market has shown with SUV coupés, 4-door sedans and the death of the car as we knew it, there's money to be made when selling bigger cars. Expect a huge success for this abomination if Nissan eventually brings a stilted sedan to the market. Sigh.