Also a nice comparative review for the three family hatchbacks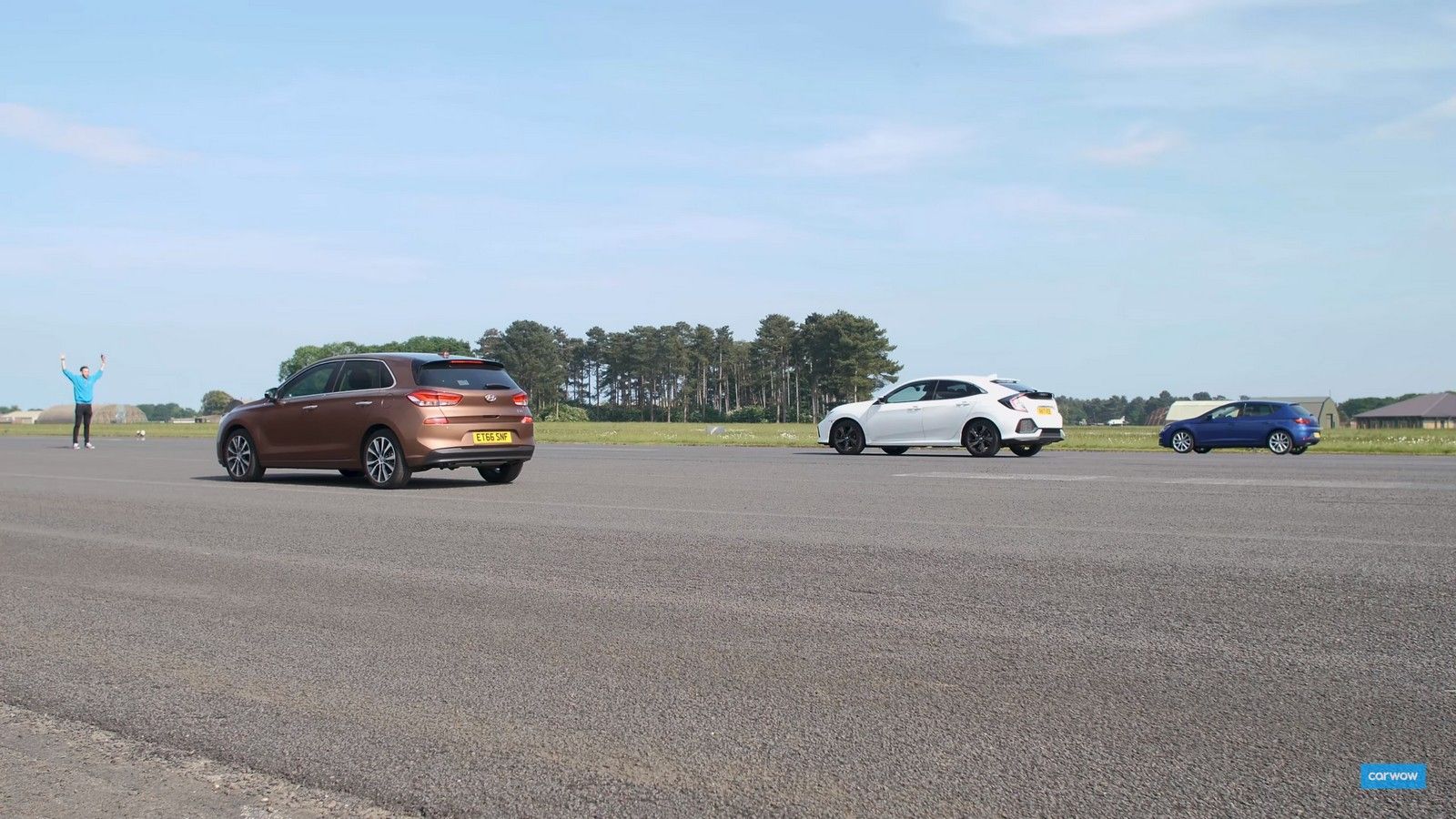 Forget about a supercar-laden drag race. Here's a down-to-earth, normal cars race for the quarter mile. Place your bets!
The guys at Carwow thought it would be a refreshing change to drag race three affordable hatchbacks for once, and so they brought together a Hyundai i30, a Honda Civic and a SEAT Leon. All cars have relatively similar power outputs – 140 hp for the 1.4-liter Hyundai, 130 hp for the 1-liter Honda Civic and 150 hp for the 1.4-liter SEAT Leon. You can compare their technical specs in our Car Comparator.
So, did you bet on the (clear) winner? Anyway, here's how the cars compare overall:
SEE MORE: Our own review of the Hyundai i30 1.4 GDI: smart casual young superstar.