Onboard video of Subaru WRX STI Type RA NBR Special's Nürburgring lap is downright scary
It's the only four-door sedan that clocked a sub-seven minute Nordschleife lap
Okay, it may not be a production vehicle, but the fact remains: the Subaru WRX STI Type RA NBR Special is the only four-door car that has covered a lap of the Nürburgring Nordschleife in under 7 minutes — 6 minutes and 58.9 seconds, to be exact.
That happened about two months ago, but it's only now that Subaru has released the full onboard video of the Type RA NBR Special's fastest lap. With Le Mans driver Richie Stanaway behind the wheel, the souped-up WRX STI tore through the twists and turns of the "Green Hell," as the video can attest.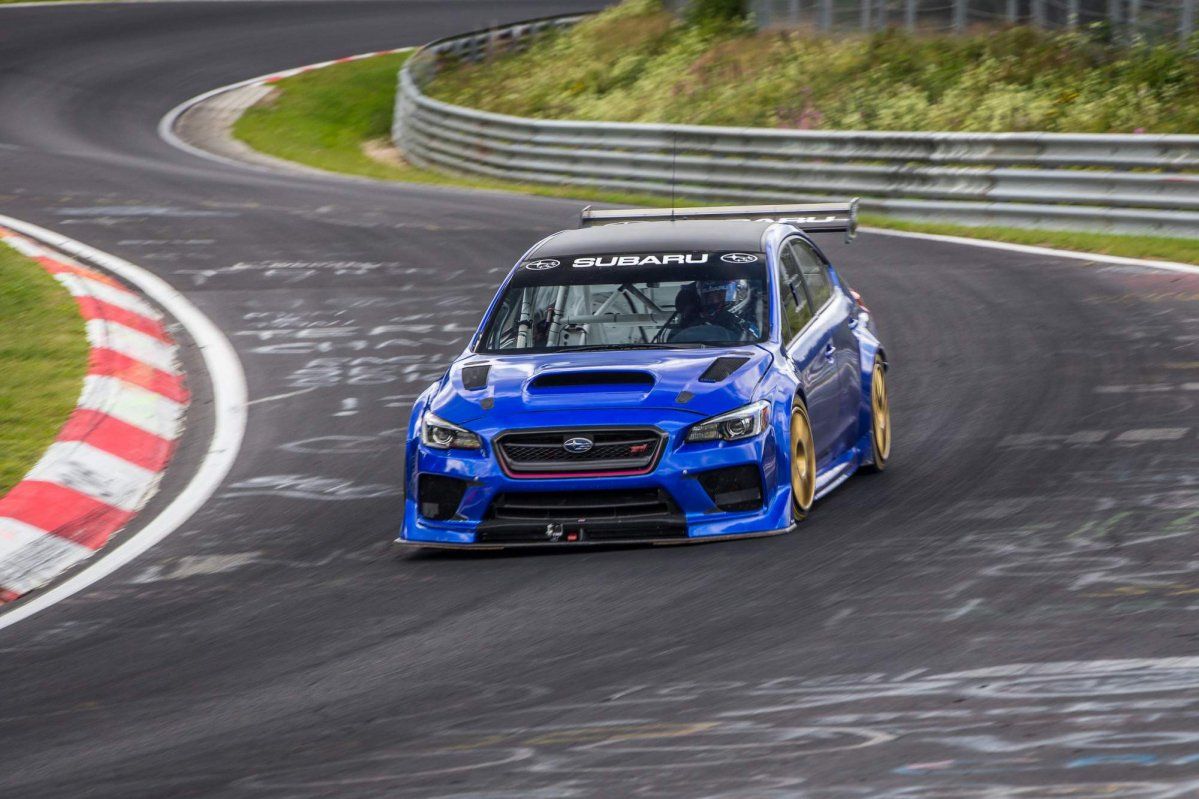 The time attack car, which has also set lap records at the Isle of Man TT and the Goodwood Festival of Speed hill climb (where it was 3rd fastest overall), covered the 12.8-mile (20.6-kilometer) track almost as quickly as a Porsche 918 Spyder hypercar, which did it in 6 minutes 57 seconds.
So how could a WRX STI do that? For starters, the Prodrive-built custom race car features a rally-spec 2.0-liter Boxer engine that makes more than 600 hp at 8,500 rpm, as well as a WRC gearbox with an automatic clutch and paddle shifters that sends power to all four wheels via the Subaru Symmetrical All-Wheel Drive system.
The grip is not a concern thanks to the car's 9-inch-wide slick tires and a redesigned aero package that produces about 650 lb (295 kg) of downforce — it even has a Drag Reduction System rear wing similar to the technology found in Formula 1 cars. The car also has a full roll cage welded into the standard WRX STI unibody for added strength and stiffness.
Enough talk, now watch the in-car footage of the entire fast lap and try to imagine yourself sitting in a (hypothetical) passenger seat without fainting.
Obviously, you can't buy a car like this one, but Subaru will sell you a WRX STI Type RA limited edition model inspired by the NBR Special.