The lavish just got lavisher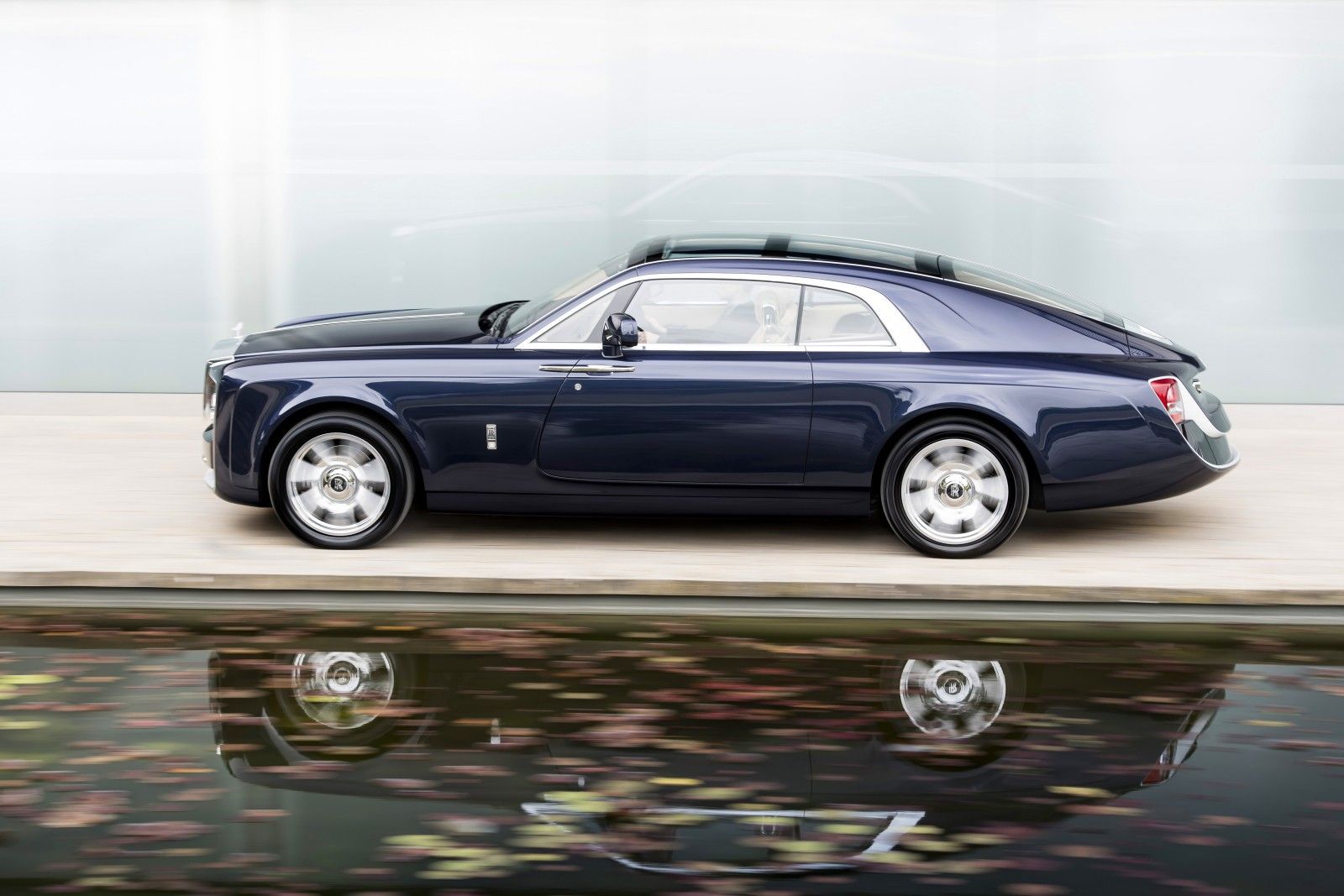 Looking back to the swept-tail design of some of its models of the 1920s and 1930s, Rolls-Royce took the stage at Villa d'Este with a customer-commissioned, one-off and at the same time stunning model: the Sweptail.
The client – who chose to stay anonymous – worked over four years with RR's design department led by Giles Taylor and had his say regarding the Rolls-Royce Sweptail's final shape.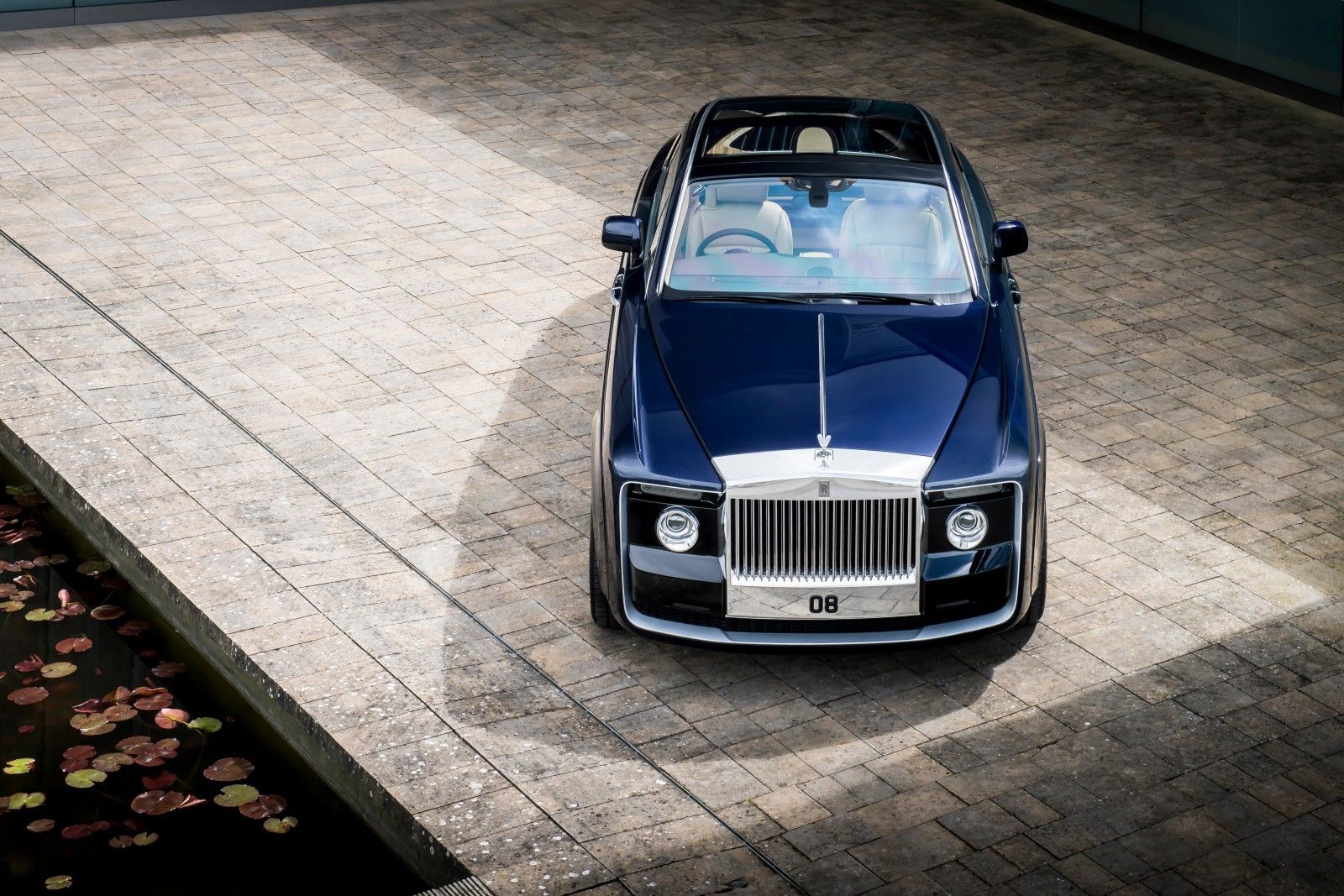 The focal point is unmistakably the swept-tail shape of the rear end, reminding of luxury yachts and whatnot, but also the continuous glass roof, another detail requested by the buyer.
Furthermore, you have the massive front grille which according to Rolls-Royce, is the largest to decorate any modern-era Rolls. It was also milled from a solid aluminum block and then hand polished towards that mirror finish.
On the inside – although there are no official photos to attest that – lies the "cleanest Rolls-Royce dashboard to date" and a clock made of
Macassar veneer. Other materials adorning the cabin include Macassar Ebony, open-pore Paldao, light Moccasin and Dark Spice leather.
Moreover, two lateral panniers hide a carbon-fiber attaché case each – tailored to house the owner's laptop and tablet. Well-hidden inside the center console is a hand-built system that deploys a champagne bottle and two crystal glasses.
RR had nothing to declare on the specs and pricing topics, but it's safe to assume there's a V12 working under that bonnet.
As for price, we'll let you take a guess because we're feeling dizzy already from trying to put a number on the Rolls-Royce Sweptail.