It's the same basic car that debuted in the US, as Honda intends to sell it pretty much unchanged around the world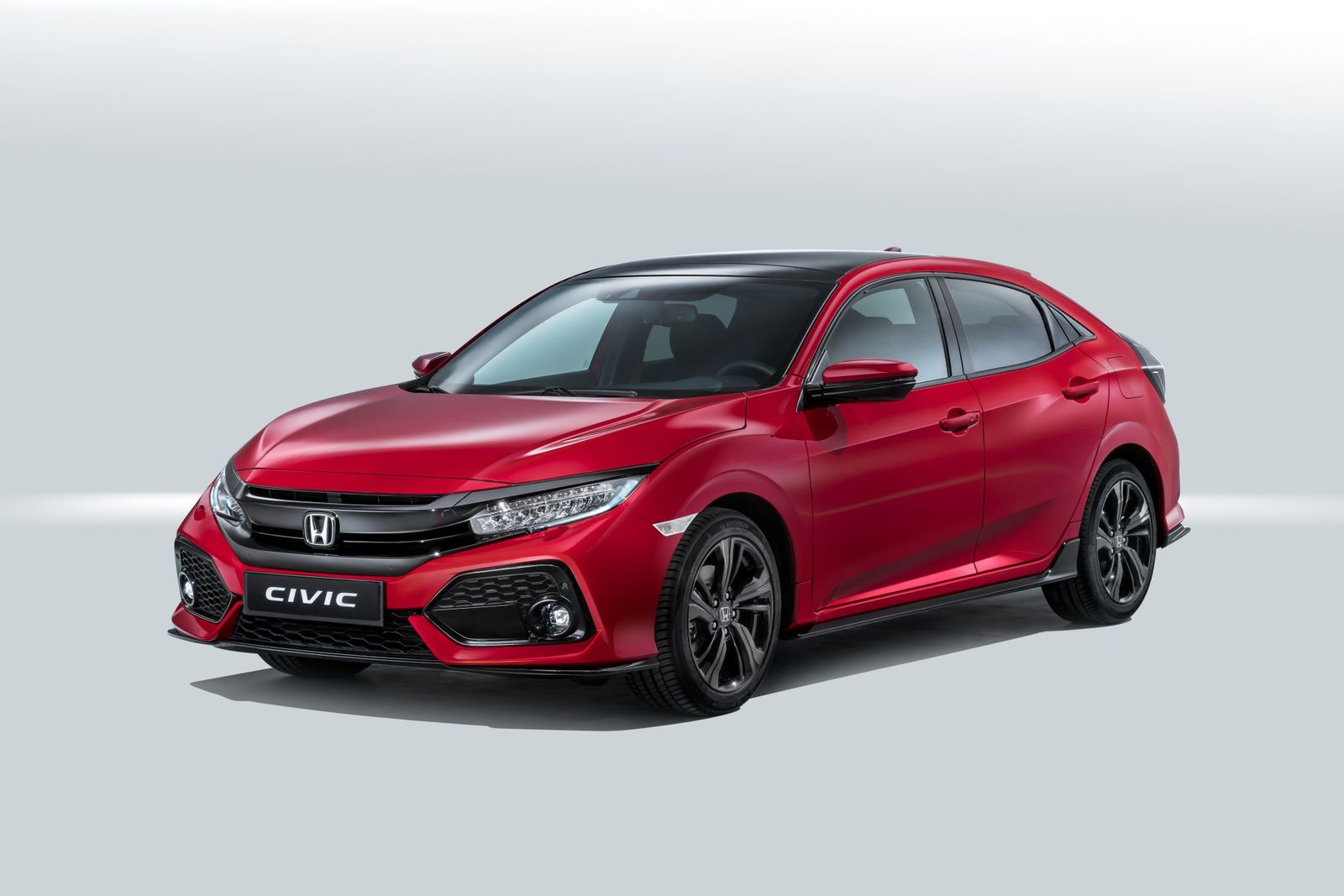 Honda's new global Civic is about to debut in Euro spec at the Paris motor show; this is big news for C-segment hatchbacks in Europe, especially since this new Civic not only looks very different but also has a different philosophy to the one it replaces.
It also rides on completely new underpinnings featuring what Honda calls "a lightweight, highly rigid bodyshell" which is 52 percent stiffer than before. The manufacturer adds that the new Civic has a lower center of gravity, completely revised suspension and the extra oomph fron all-new turbocharged VTEC engines.
Styling is another area where Honda is keen to make the Civic stand out from the crowd. It's radically different to the car it replaces, yet is unmistakably a modern Honda. It has a definite aggressive edge to it which the manufacturer says is backed up by how the car actually drives.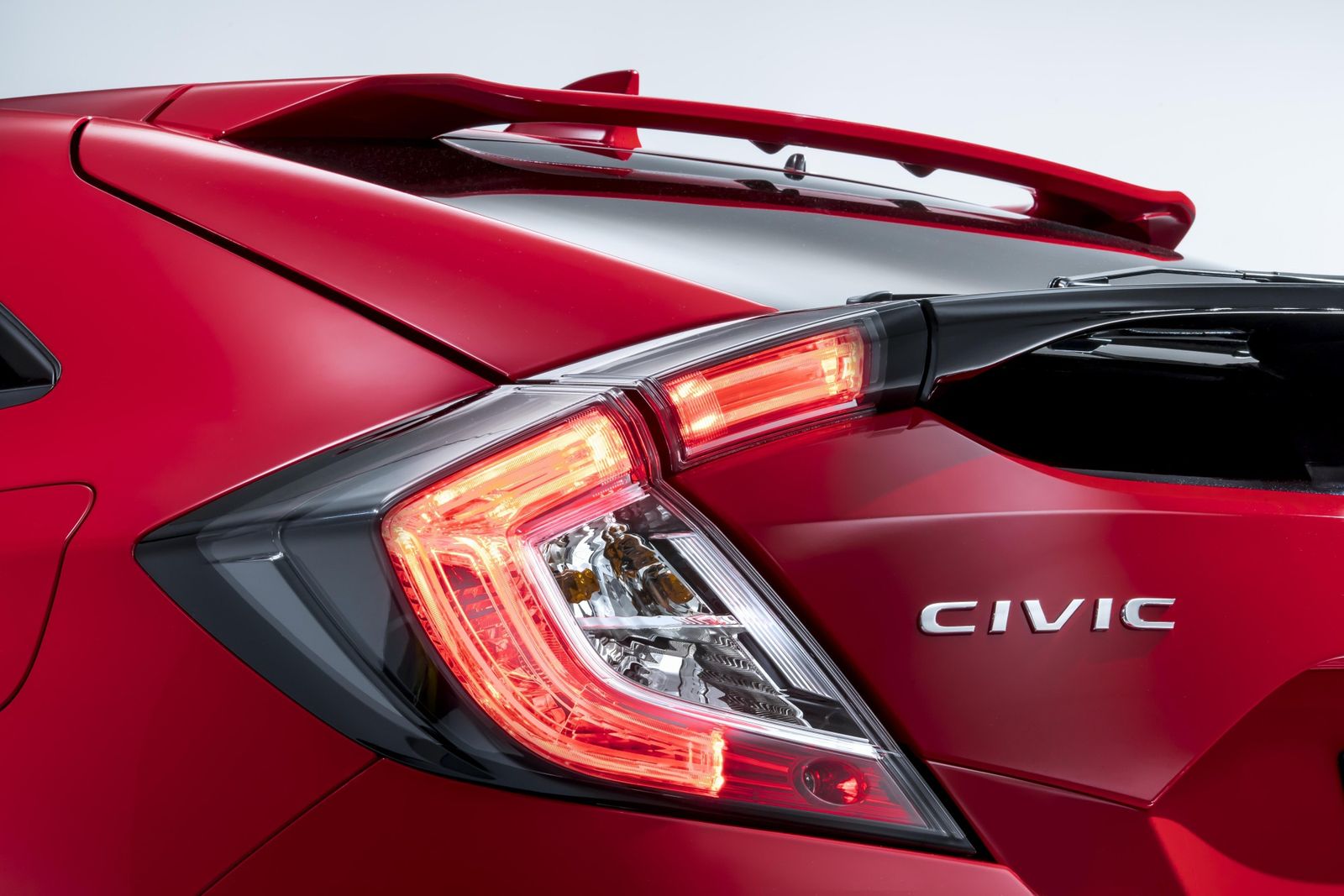 Passenger space is also improved, thanks to a 30 mm longer wheelbase, and keener drivers will be happy to note the 35 mm lower driving position. Honda also claims the new Civic has much-improved visibility for all occupants; this is most important for the driver and future buyers definitely appreciate its 9 mm narrower A-pillar.
In short, front shoulder room is up by 10 mm (thanks to front seats that are 35 mm further apart), while in the back it's up by 20 mm. Sitting in the back, passengers will also have 95 mm more legroom and "45 mm more knee clearance."
The engine range will be comprised of all-new VTEC TURBO engines, displacing either 1.0-liter or 1.5-liter. These are three- and four-cylinder units and both can be had with either the standard six-speed or a continuously variable automatic.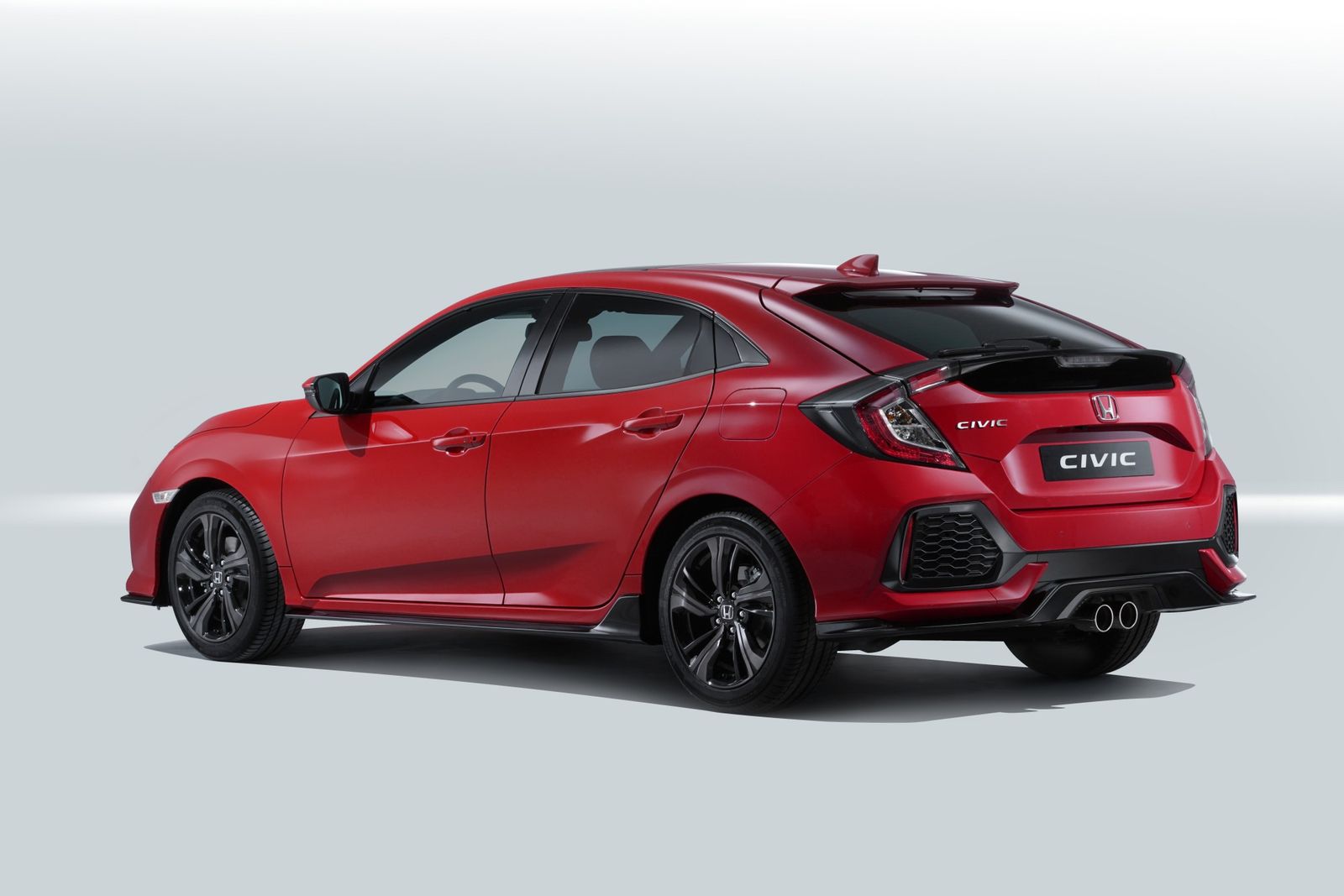 The smaller engine has 129 PS at 5,500 rpm, and the full 200 Nm of torque is only available in manual cars, while CVT-equipped versions only have 180 Nm.
Move up to the larger 182 PS 1.5-liter turbo VTEC and you get the same torque output split based on the chosen transmission: manuals have 240 Nm and CVTs have 220 Nm, albeit spread over a wider rpm range.
Absolutely no word of possible diesel enigne options mentioned, though.
We'll reserve judgment on how upmarket the interior feels until we see it in the metal at the Paris motor show, but Honda's press blurb throws the word premium around like there's no tomorrow. Sure, Hondas are known to be very well screwed together and durable, but plush-feeling with high perceived quality levels are not really their thing.
Video: Ionuț Ivana