Autonomous, all-electric and good looking
If the French were to ever build a muscle car, it would have looked like the e-Legend concept Peugeot is bringing at the 2018 Paris Motor Show.
Drawing inspiration from the Peugeot 504 Coupé, the e-Legend prototype is dubbed as "the vision of a brand"- that'd be Peugeot, of course – and mixes autonomous driving abilities with an all-electric powertrain.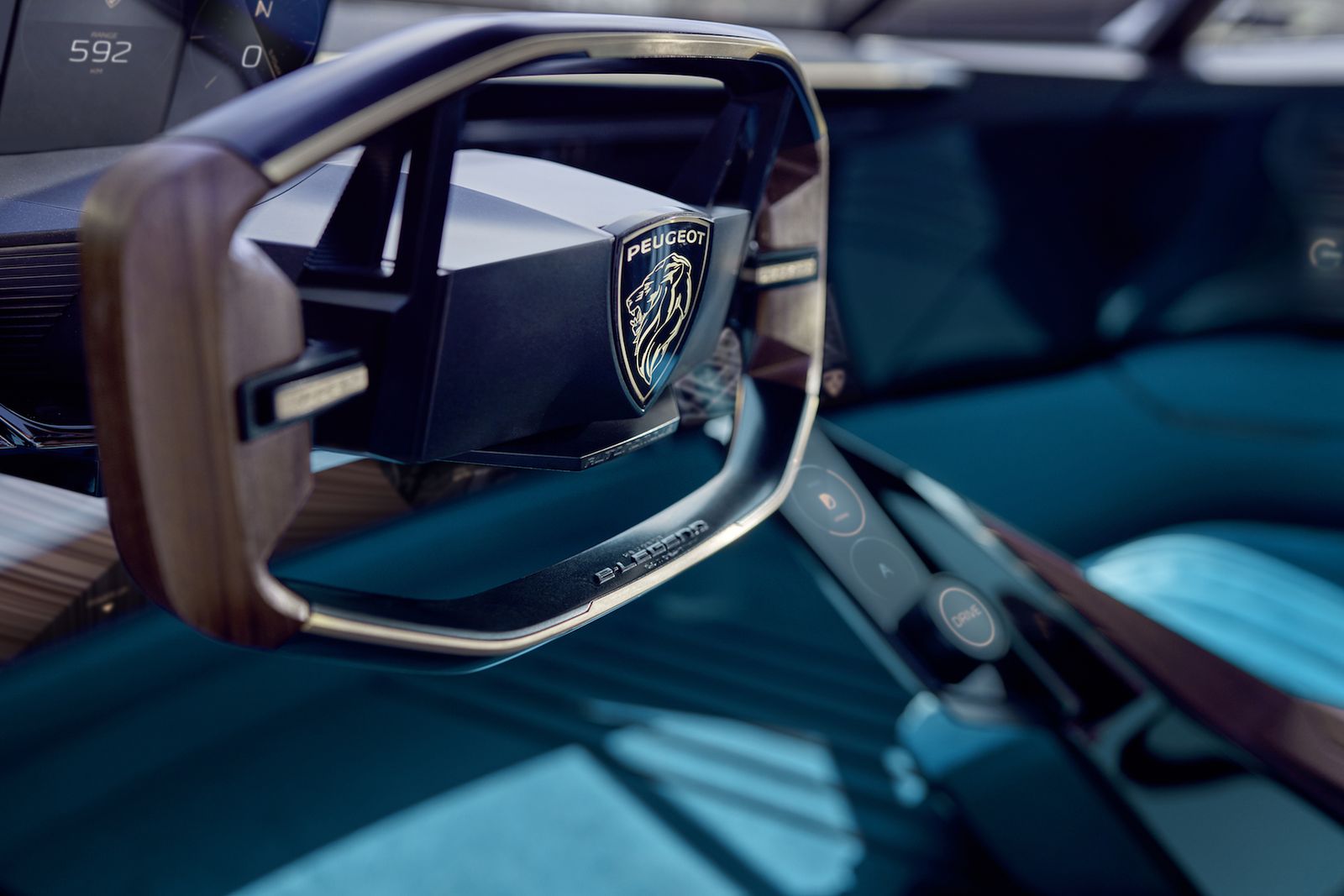 Speaking of powertrain, Peugeot mentions a 100 kWh battery pack and the fact that e-Legend packs 340 kW (456 hp) and 800 Nm (590 lb-ft) of torque sent to all four wheels. The prototype can sprint from 0 to 100 km/h (62 mph) in under four seconds and reach a top speed of 220 km/h (137 mph).
Range-wise, the e-Legend is good for 600 km (373 miles) (WLTP estimate) out of which 500 km (310 miles) are available after a 25-minute charge at a fast recharging outlet.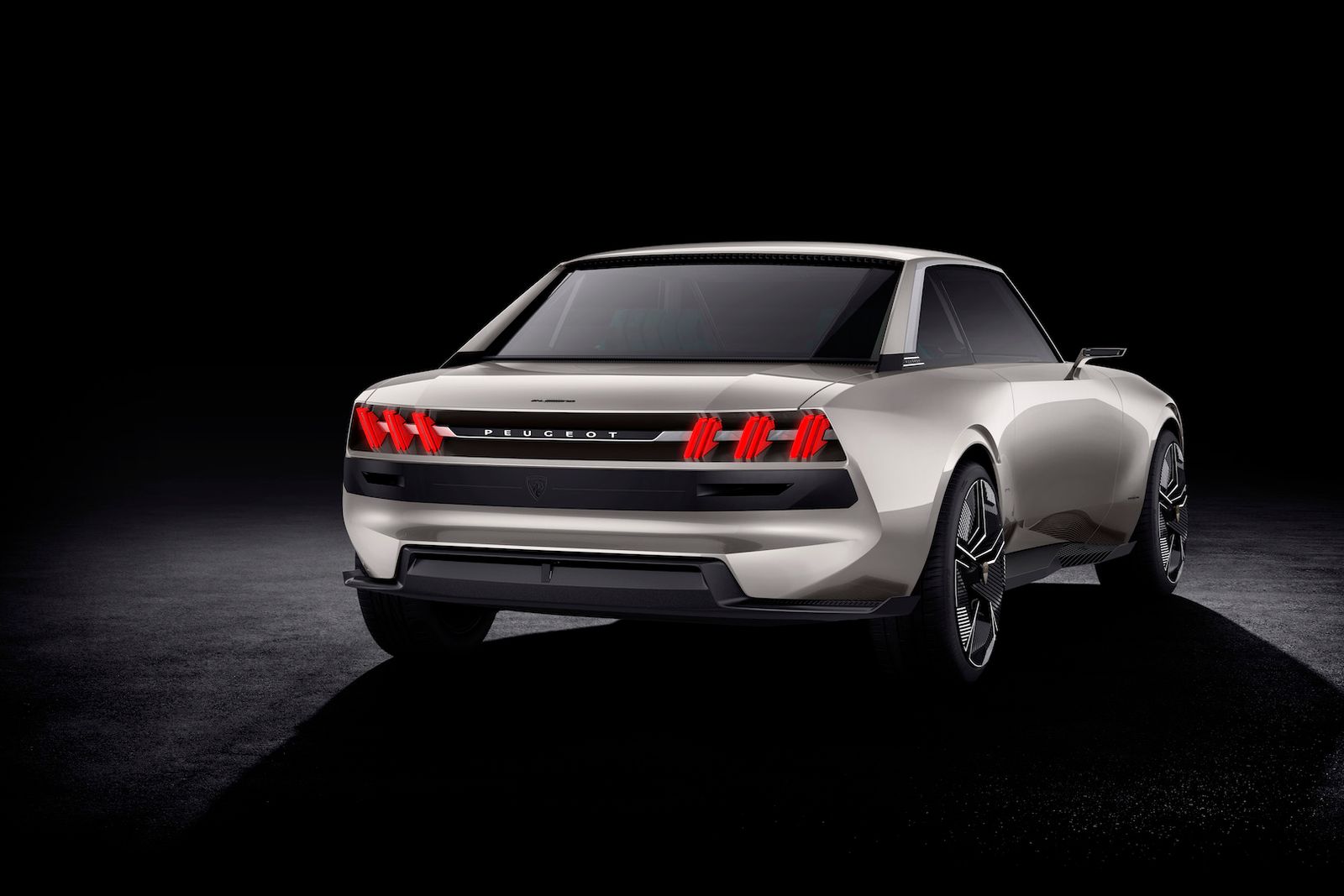 We're also told that the e-Legend proposes two self-driving modes: Soft and Sharp.
In addition, when the autonomous mode is engaged, the steering wheel retracts under the sound bar to leave room for a 49-inch infotainment screen.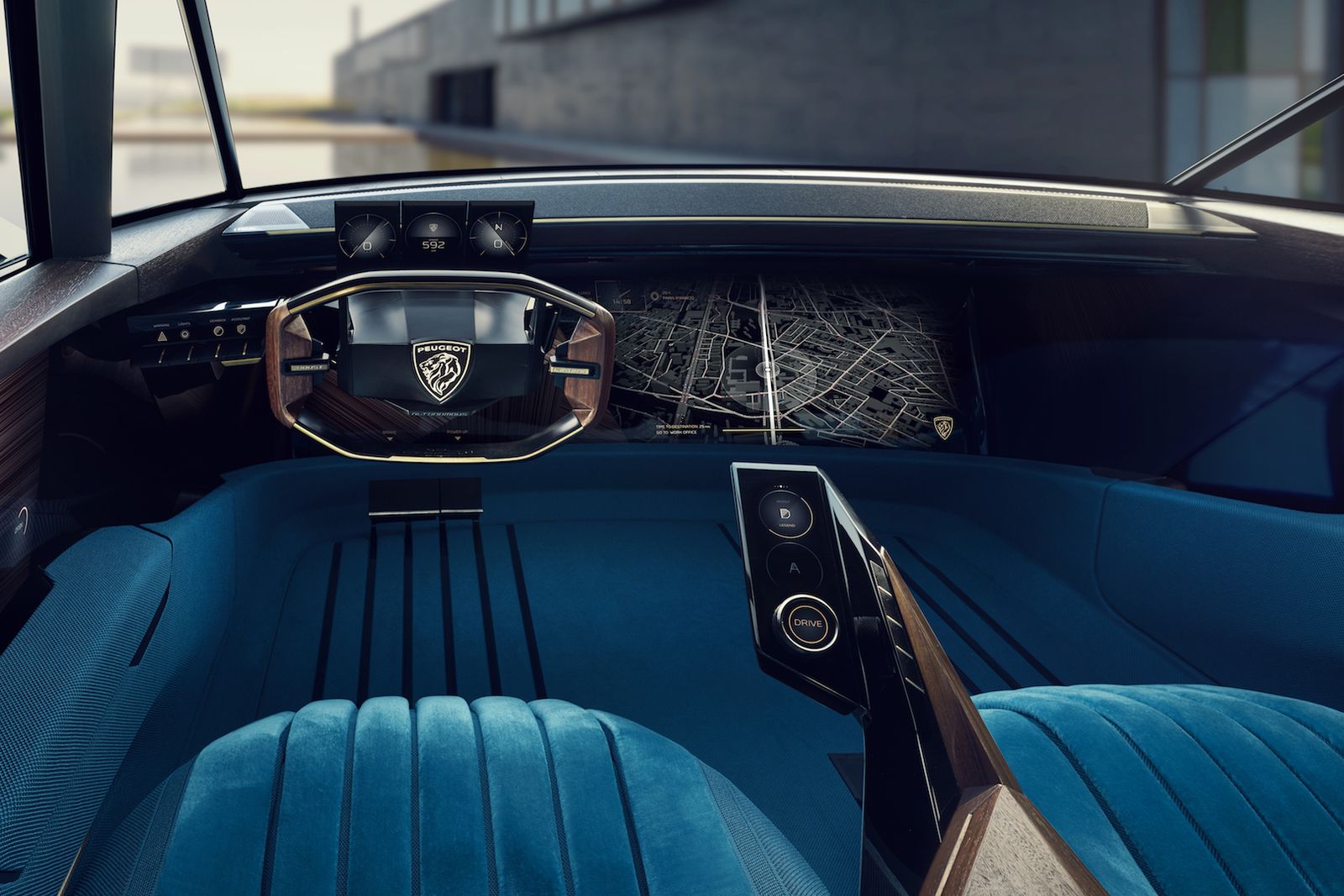 For those who like to drive and not be driven, two additional modes await: Legend and Boost. Legend, says Peugeot, is a "cruising mode with recall to the three 504 Coupé dials and display of digitally-processed wood on the different screens. On the other hand, Boost is all about "dynamic and stimulating driving thanks to the powerful electric motor."
The e-Legend is 4,650 mm long, 1,930 mm wide, and 1,370 mm tall, with a wheelbase stretching to 2,690 mm. Peugeot also adds that the prototype uses 19-inch wheels wear production-sized Michelin tires.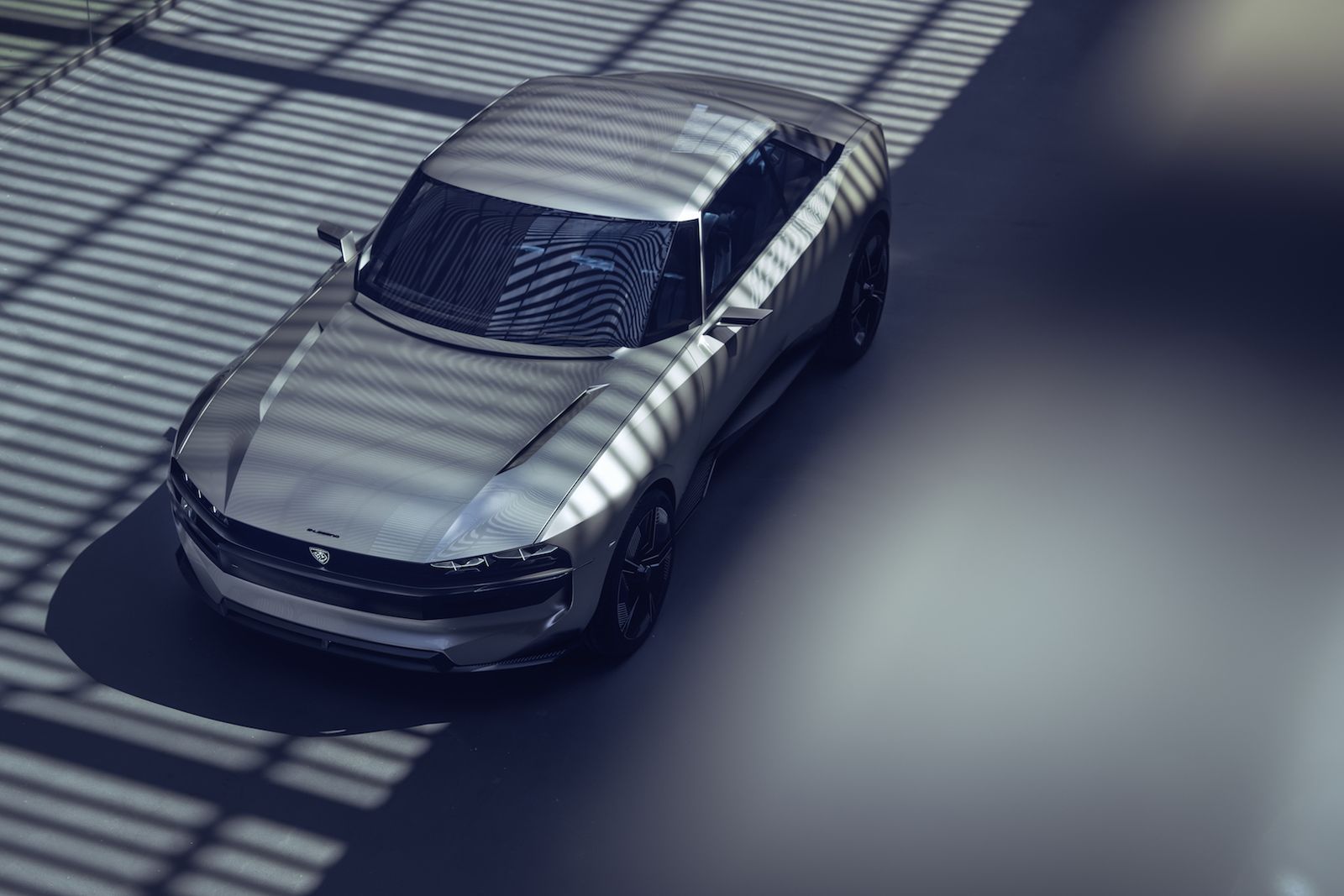 On the inside, the e-Legend doesn't hold back from using velvet as primary material, just like we've seen in the Peugeot 3008 and 5008, mixed with Paldao wood on the upper cabin areas and doorways.
The e-Legend will be publicly unveiled at the incoming 2018 Paris Motor Show.
SEE MORE: Peugeot 308 Tech Edition does what its name says it does