The new i-Cockpit will debut in the upcoming Peugeot 3008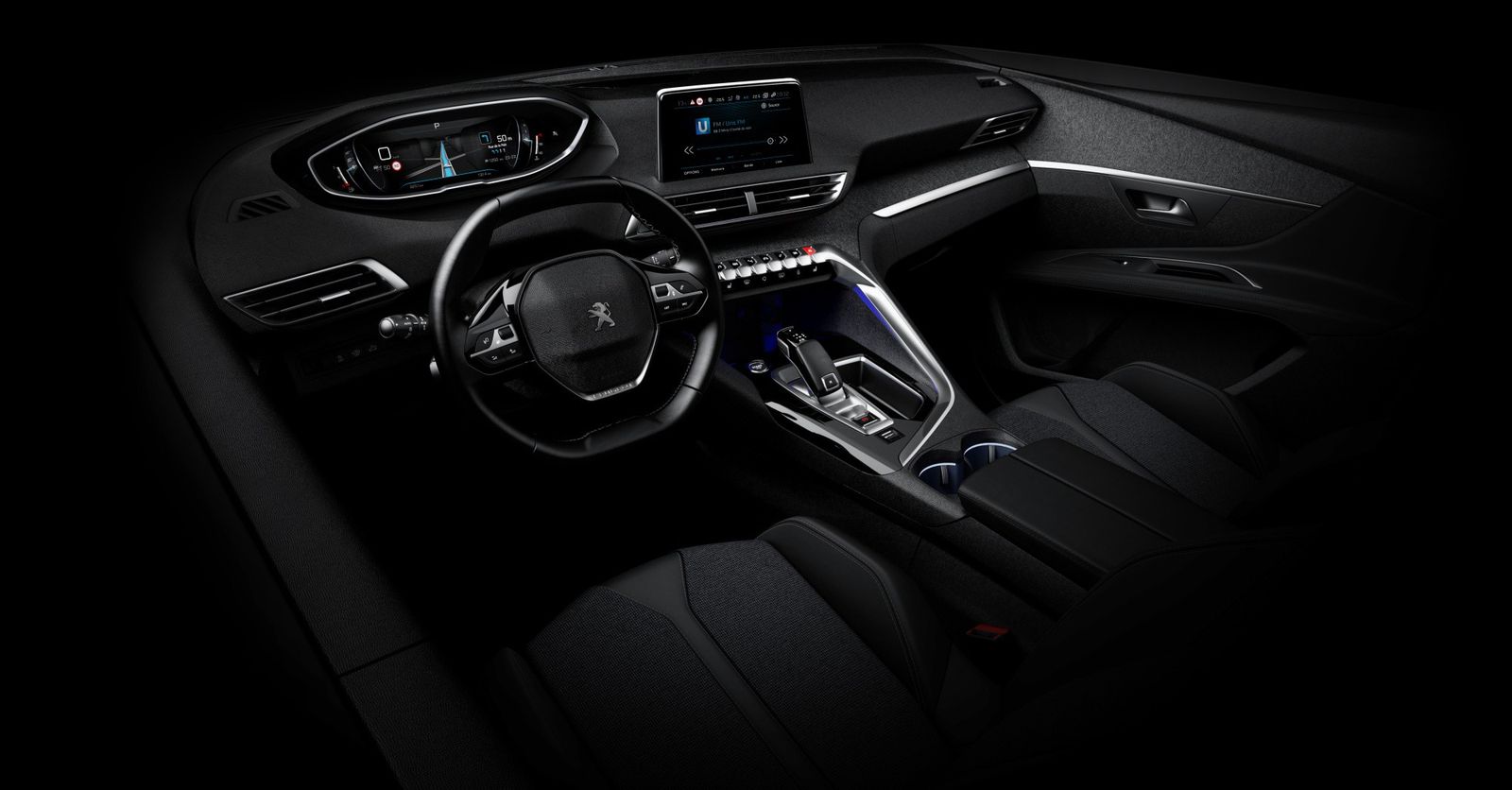 Peugeot has released photos and information about its latest i-Cockpit cabin driving concept, which will debut in the second-generation 3008 crossover.
While details about the compact crossover remain scarce, the French automaker says the latest generation i-Cockpit "intensifies the driver's sensations and enables both driver and passengers to step into a new exciting and stimulating driving dimension." The new i-Cockpit combines a compact steering wheel with a head-up instrument panel in front of the driver and a large touchscreen located on top of the center console.
The steering wheel is even more compact than before and is said to offer more agile maneuverability and improved driving sensation. That's because the driver's breadth of movement during maneuvers is reduced, contributing to a more relaxed driving position. The 12.3-inch high-resolution head-up screen allows the driver to keep his or her eyes on the road and concentrate on driving. Peugeot also says this increases comfort by reducing tiredness. The large 8-inch touchscreen intuitively displays the car's functions.
All these elements work together to provide a streamlined, modern instrument panel. The new i-Cockpit also features a low number of buttons, high-grade materials and high manufacturing quality – Peugeot's words, not ours. The center console is new as well and houses a series of chrome toggle switches and an ergonomic gear lever.
The functions and capability of the new Peugeot i-Cockpit are diverse and include 3D navigation with voice recognition and real-time traffic information from Tom Tom Traffic, hands-free operation with voice commands, Apple CarPlay, Mirrorlink and Android Auto capability, among other things.
In the past four years, Peugeot has been using the i-Cockpit on the 208, 2008, and 308, with over 2.2 million customers benefiting from the technology. The upcoming 3008 will become the first model to feature the new generation i-Cockpit. The crossover is expected to debut at the 2016 Paris Auto Show.